A GoPride Interview
Bonnie McKee
Bonnie McKee talks about career, relationships and life
I like to be pursued and men pursue me more than women.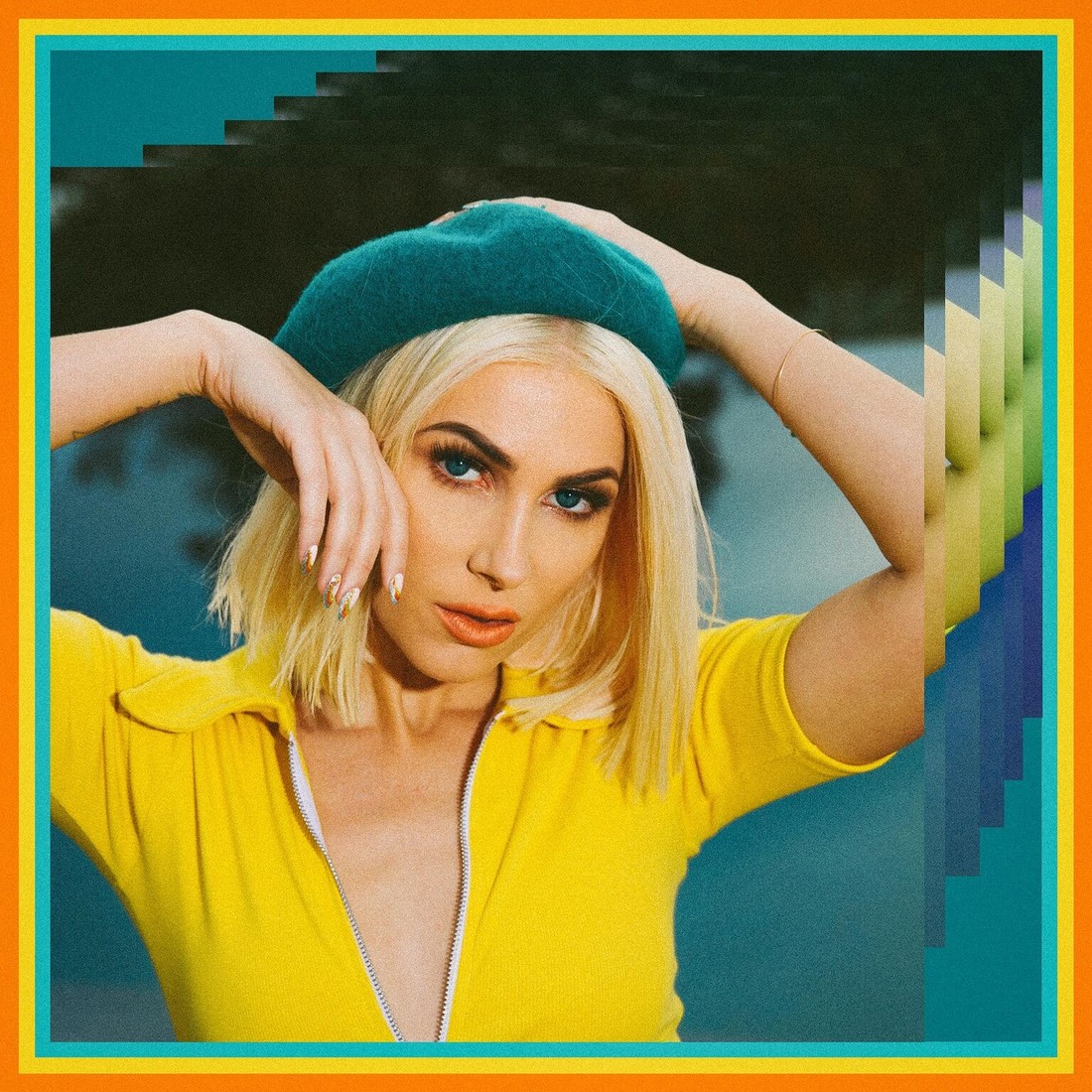 photo credit // darren craig
Bonnie McKee's Mad Mad World
Pop singer Bonnie McKee will always be an "American Girl." She has written multiple hit singles and collaborated with Katy Perry for "California Gurls," "Teenage Dream," and "Roar." She has written for Britney Spears, Kesha, Cher, Christina Aguilera, and Kelly Clarkson. 
She recently toured with DJ and producer Kygo that brought her to Chicago where she made an appearance at Roscoe's. She stopped to chat a bit at her hotel about her projects.
JN: (Jerry Nunn) I'm so excited to see you playing at Roscoe's.
BM: (Bonnie McKee) I played there about three years ago. It was such a blast and they were so nice to me. That was one of my favorite shows that I played because I played in that backroom with me on a piano. People were screaming the words back at me. That is my favorite thing!
JN: You were raised in Seattle?
BM: Yes, and now I live in LA. I moved there when I was 16. I was originally born in Northern California. 
JN: Does living in LA work with the songwriting?
BM: Oh yeah. It used to be New York and LA, but now everyone has come out to LA. I am not sure what the pilgrimage is about, but everyone is out there. Every street corner you go to there is a street performer. 
JN: Can your "Slay" song be a big gay anthem?
BM: I get that so much online. Everybody wants it. It needs to be re-produced. It's old. 
JN: When you write so many songs for other artists, is it hard to put yourself in front?
BM: I wrote that song when I was on Epic. It was supposed to the be the second single after "American Girl." I went on tour with Karmin but then they pulled the single. It made me insecure about it. People know all the words just from YouTube videos and from performing it live, because I never released it. It is still at the top of my list. I love that song. 
JN: How did you wind up working with Kygo?
BM: Since I am a songwriter I have a publisher and he put me in the studio with Kygo. I called my friend Eden xo and she came in to help me write the song. I never thought it would go anywhere. I heard a year later that it was coming out. It was a surprise that fell out of the sky. 
JN: How are you performing with him on the tour?
BM: I come out and do "Riding Shotgun" and I'm singing "This Town," which is a Sasha Sloan song. I love the original. It's amazing. I have a lot of fun with it and made it my own. 
I come out for the encore so everyone is all hyped. It is a fun dramatic moment. 
JN: How are the crowds?
BM: I know that Kygo is big but I had no idea he was selling out arenas. We are playing huge venues to 20,000 people. To see all those people singing all the words is so incredible. 
JN: You video "Bombastic" is very "Physical." Was that the concept?
BM: Yes. I am very into Pinterest and Tumblr. I am a very visual person and get inspiration from that. I saw a meme from the '80s with a woman shooting lasers out of her boobs so that inspired me. I love the jazzercise moves. The choreography is fun. I love that era. 
I think that is a common thread in my music. It is always a bit of a throwback. I like to borrow from different decades and make it something new. 
JN: Where is the craziest place you have heard "American Girl" played? I heard it on The View. 
BM: It was on Women's World Cup and America won. 
JN: What is a misconception about being bisexual?
BM: I did an interview with a queer magazine years ago and they asked if I am bisexual why am I always dating guys? I don't need to publicly justify my identity. Honestly, when I am single I'm not pursued by women. I like to be pursued and men pursue me more than women. 
I haven't met the right girl. I am very particular and always have a boyfriend. I have been in longterm relationships and haven't really been single. 
JN: The lesbian scene can be tough. There are not many apps. 
BM: Yes and the bar scene doesn't work because I'm sober. It has changed my life, but makes being single a little trickier. I am very proud of it and I have a lot of fans that are inspired by it. 
JN: Were you a fan of the show Girls before your song?
BM: I have followed it from the beginning. I discovered so much cool music on the show just as a fan. To have my song on the show was a really big deal for me. I admire Lena Dunham so much. I love that she does it all. She acts, writes and directs. I would love to do the same, so she is an inspiration to me. 
JN: Tell me about Cher.
BM: I had a cut with Cher called "I Don't Have to Sleep to Dream." I didn't get to me her, but I did sing the demo in my best Cher voice. I was down in Miami working with Timbaland. I did like 10 demos in my Cher voice. When I came back I kept slipping into my Cher voice. I had to stop. 
JN: You wrote so many songs with Katy Perry. Did you discuss working on her latest album?
BM: On the most recent album she went her own way. We talked about it and she wanted to try something new. 
Working with a big star like that takes over your life. It is being on the Katy train for six months and I was doing my own thing. I am happy that she is expressing herself exactly how she wants to. 
JN: Talk about your new song "Mad Mad World." 
BM: I wrote it the day after the Las Vegas shooting. I had so much anxiety thinking the world would end. I went in the studio the next day and there was no way that I couldn't talk about it. I couldn't write a fluffy little pop song that day. I had to say something. That was how a "Mad Mad World" was born. 
It is still uplifting and hopeful, but a bop! 
JN: How was playing Janis Joplin on American Dreams?
BM: It was so out of nowhere. I was really young and drunk. I was getting into character! 
It was a challenge because I sound nothing like her. She has so much rasp in her voice and mine is crystal clear. I smoked a lot of cigarettes and ate a bunch of bananas that day.
I covered her song "Summertime" because I could sing it in falsetto. It was easier to split tones because she could famously sing two notes at the same time. 
JN: Do you want to do more acting?
BM: Absolutely. I am passionate about it. I have been getting back into it the last couple of years. I am such a visual artist. I love being on sets too. I am really interested in directing and producing. I have been writing screenplays, too. I am excited about getting back into that world.
Interviewed by Jerry Nunn. Jerry Nunn is a contributing writer to the GoPride Network. His work is also featured in Windy City Times, Nightspots Magazine and syndicated nationally. Follow @jerrynunn