A GoPride Interview
Anthony DiFiore
Anthony DiFiore, Lost in the spectacle of Neverland
Fri. June 17, 2016 by Shane Gallagher
We've always wanted to do a Neverland-themed Neverland.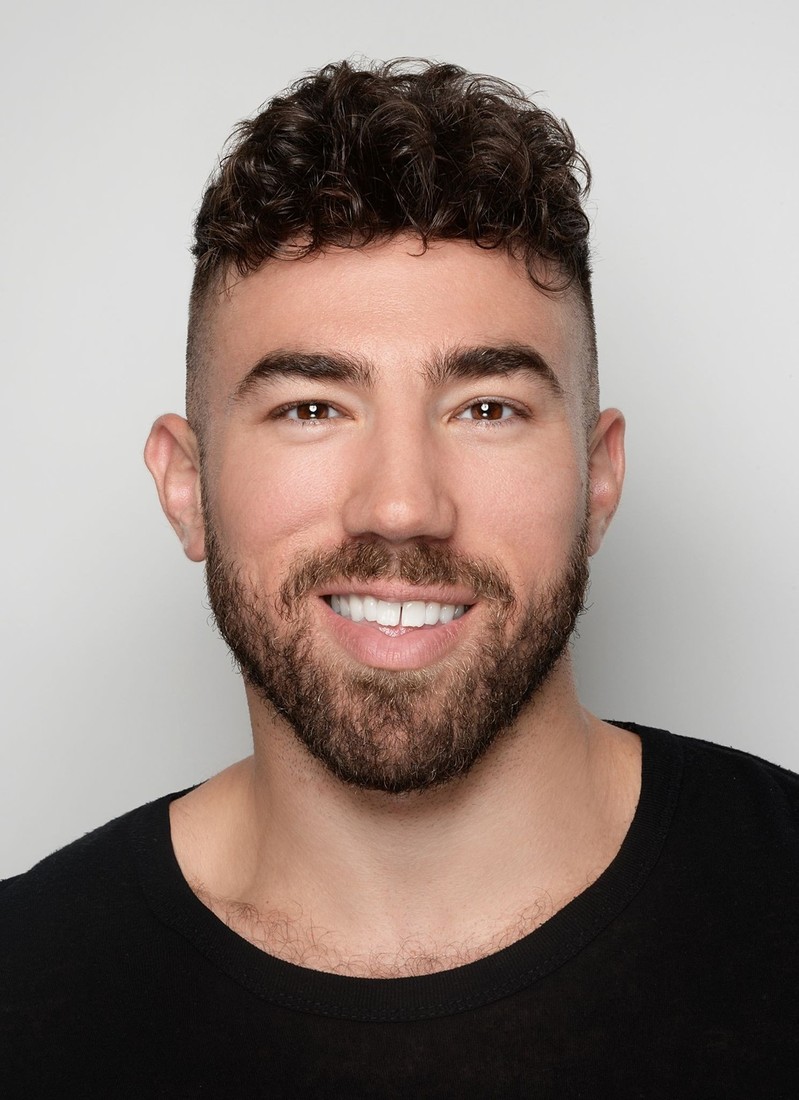 photo credit // adam ouahmane
Chicago's first Neverland took place the summer of 2012. Billed as a costume party with club music, it was kind of like Halloween in July.   "We were an instant hit with the young crowd," remembers Anthony DiFiore, Neverland's founder and creative director.  In order to create a big dance party brand, he needed everyone to come but guys in their 40s said they were too old for a costume party.
The next summer, DiFiore introduced themes with more elaborate production to Neverland.   At "Walt Disney is Dead", Brazil's DJ Ana Paula dressed up as Maleficent while she was spinning. For the "Ratchet Ball", producers brought in a graffiti artist from Michigan to create graffiti on large canvases hanging from the walls of Hydrate Nightclub.
Soon, all groups starting coming, from muscle guys to hipsters to drag queens and more.  "Today's Neverland is like a Studio 54-style party," DiFiore says.
At last year's "Bougie Ball", DiFiore  and his team went all out, from putting fake rolls of hundred dollar bills as toilet paper in the bathrooms, to firing off fake money as confetti during Sasha Colby's performance of "Bitch Better Have My Money". Giant gold birdcages flanked the stage with gogo dancers wearing three-foot long lion headdresses.
This years' "Lost Boys" party promises to be even bigger with the night being built around an extravagant storyline including dancers and performers dressed as Peter Pan Hook, Tinkerbell and other famous characters.  DiFiore is billing it as a tribute to big imagination.  We spoke to him to learn more.
SG: (Shane Gallagher) How did you first get into party producing? 
AD: (Anthony DiFiore)  By total accident! A little over four years ago I used to host a lot of parties at my apartment, and a manager at Hydrate sort of nudged me into doing it at his nightclub. We did two parties that were kind of sloppy but also kind of successful, and then the third was a total flop. I faced the decision of either dropping out or getting serious and treating Neverland as a business.
SG: Is grand production the most important element of a spectacular party?
AD: I've gone to NYC and listened to tech house for six straight hours with no production, and had a blast. You don't always need it. But if there's no production, then what's my role aside from hiring a good DJ? That's not what I want out of Neverland. I want to challenge myself at every event to create a show that blends with the music.
SG: How did you come up with this year's pride theme?
AD: We've always wanted to do a Neverland-themed Neverland. It was just a matter of time. I like the idea of doing it for our four-year anniversary on Pride weekend. Everyone knows Pan, Hook, Tinkerbell, the whole story and the cast of characters. Everyone who attends will be able to look up on that stage and relate to what's going on, and to who they see.
SG: Will it be even bigger and better than last year's Bougie Ball? 
AD: Of course! We're bringing in our own additional sound system this year to create a more powerful surround sound experience. It's one of those small tweaks that will make a huge difference.
SG: What are you doing to make each night of the weekend special? 
AD: We're using three venues that could not be more different. Friday is GayGlow at Charlie's, a Boystown club. Saturday is Neverland "The Lost Boys" at Metro, which is a concert hall. And Sunday's Closing Party with Paulo is at one of the city's most thriving mainstream nightclubs, The MID. The last time there was a gay dance party at The MID was one year ago (our closing party last year). These kind of high-caliber gay dance parties don't happen in Chicago very often, so it'll be a treat for both locals and out-of-towners.
SG: Why was Paulo the perfect choice to spin it? 
AD: People will take off work Monday because Paulo's headlining. Paulo used to spin Market Days every year, and I think this is going to be his Chicago comeback.  This will be a rare opportunity to hear him spin a huge dance party.
SG: Where will you be on June 27th, when the madness is finally over?
AD: If I said sleeping, I'd be lying. When Sunday night is over, that's finally my chance to kick it and have some fun. I don't know where I'll be, but I'm sure it'll involve some kind of trouble.
For tickets and additional information, visit www.neverlandpride.com. 
Related: A wild, over-the-top, three-party Neverland Pride to coincide with Chicago Pride
Interviewed by Shane Gallagher