A GoPride Interview
Ian Bertles
It takes two with Truth x Lies
Shout out to Frankie Knuckles!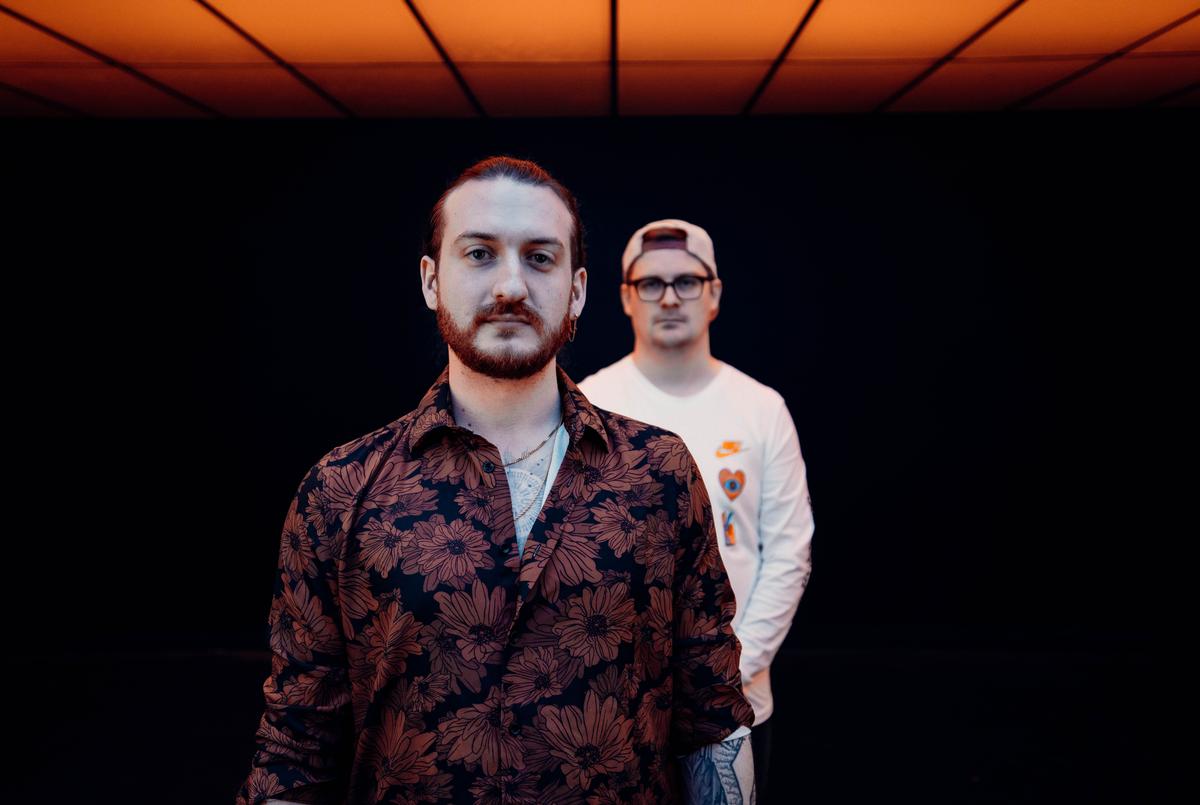 photo credit // get in pr
Music duo Truth x Lies drops into Chicago
Electronic dance duo Truth x Lies are taking the world by storm and are currently on a tour that led them to the Windy City. Ian Bertles and Ryan Howard joined forces to create modern tech-house music back in 2014 and their catalog has drummed up over 25 million streams since then.
The two met up for an interview at their hotel after a long night of performing for Chicago fans at Spybar.
JN: (Jerry Nunn) You are both New Yorkers and have music backgrounds?
IB: (Ian Bertles) Yes, I was born in Manhattan and I grew up in Westchester County. I got into music very young and my whole family are musicians. I played violin in preschool and piano. I ended up on drums in second grade. I started producing music about 12 years ago.
RH: (Ryan Howard) I am originally from Florida and I grew up in the Tampa area. The only instrument my parents could afford at the time was a trumpet, so I played that throughout high school. I went to college for music and majored in it. I wasn't thrilled with classical music, so I started writing my own music. I DJed and started producing music around 2007.
JN: How did you meet?
RH: A guy I was working with used to work with Ian at a record store. We began doing shows together and made this project.
JN: This was around 2014?
RH: Yes.
JN: Where did the name Truth and Lies come from?
IB: We had gone through several names and wanted something that would be easy to brand with a duality to it. It had to be memorable and good for marketing.
RH: It is a good conversation starter and people always ask us for the story. Our answer is usually, "If we tell you then we have to kill you because it is a trade secret…"
JN: Well, don't kill me! What is the biggest lie you have ever told?
IB: The biggest lie I have ever told is that I am ready for this interview!
JN: That's not too big of a lie then. What is one thing you have found to be true?
RH: One thing I have found to be true is that people in the industry are inclusive and like a family. That is very true.
IB: Almost 90 percent of the people I meet in this industry are helpful and supportive. Sometimes people are looking to collaborate and I love that. There is competition, but there is also space for everybody.
RH: The music industry is like the Wild West.
IB: If you can get away with things and sometimes leads to a communal atmosphere.
JN: I have noticed DJs giving away their gigs to other people at times.
RH: Everyone wants to work and we will give out our contacts to help others.
JN: How did last night go at Spybar Chicago?
RH: It was awesome and it was our third time playing in Chicago. We played at Electric Hotel and Prysm in the past. A lot of people came out last night.
IB: Those venues were very different than Spybar. Last night was people that were coming to see us and I loved it. I got underground vibes from Spybar and the other two places were more mainstream. It felt like a house club.
JN: How has Chicago house music influenced you?
IB: It is like we were just talking about things having a communal atmosphere. It is a tightly-knit group here in Chicago. We have it in New York as well, but New York is so big with so many people. Every time I am here I will talk to a person in the industry and they will know everyone else.
RH: This is the birthplace of house music. This is the place where it started and there is a huge soul that still exists here.
IB: Shout out to Frankie Knuckles!
JN: Yes, and people like Derrick Carter and Honey Dijon are continuing on with DJing house music.
RH: It is in their veins here.
IB: There's a new wave of people now like John Summitt who is also from Chicago.
JN: I am always curious how young people have discovered older house music.
IB: It has to be a combination of social media and Spotify.
RH: In the '90s they played house music on the radio like CeCe Peniston's "Finally" and that is what got me into listening to it. It is the same today with people listening to Deadmau5 and Kascade, then Skrillex came along to influence more people and get them interested.
JN: Your music has a variety of styles. How does a track like "The Get Down" come to life?
RH: "The Get Down" was different for us because we had been on a disco music kick and wanted to do something in that style. It is not really a disco tune but we were inspired by that genre.
IB: We use a lot of samples and that inspires us. We try to make the music fun and energetic. People can tell it is our track even though we have many different sounding genres. We sometimes have more vocals in our songs than others and we have some Spanish tracks coming out soon.
JN: Was the sample for "What Is Love" difficult to obtain?
IB: That was our buddy who sang on that track.
RH: We released it on Selected. so they do the work to clear the rights.
IB: The owner of Selected. is a neighbor of Haddaway, so it wasn't too hard for him!
JN: Who is the singer for "WanderLust?"
RH: It is actually a sample.
JN: The voice sounded androgynous.
IB: It was pitched down and was a female originally.
JN: I didn't see a lot of other artists featured on tracks throughout your catalog of work so far. Why is that?
IB: We want to have more features, but it is a lot of work to get someone in the studio to record. His wife and my wife can sing, so they can do vocals and we can keep it within the family. It saves us money and time.
RH: My wife did the vocals for three of our tracks. "City Lights" was the first single we put out. That was made in our tiny apartment. She also did "Understand" and "Mirror Mirror."
IB: Right now we are trying to make more club-focused tracks since we are playing live at shows.
JN: Do your real housewives charge you a lot to perform on these tracks?
IB: (laughs) No, they are super supportive though. During the pandemic, it was their first time doing vocals, so after a few glasses of wine, we would put them in front of the microphone and to see what would happen.
RH: We pay them with wine!
JN: Do you like the DJ life with traveling and late hours?
IB: I like everything but sitting at airports.
RH: We have TSA PreCheck so that saves time.
JN: That is a good tip for travel. What is coming up for Truth x Lies?
RH: We have a track coming out on May 12, 2023, and is influenced by the late '80s. We will be playing it at all of our shows coming up on the tour. Last year was our first year to play at festivals.
IB: We hadn't toured before COVID and we put out several tracks in 2020.
RH: It gave us a lot of ammo for after COVID. We are still learning how to do this!
Interviewed by Jerry Nunn. Jerry Nunn is a contributing writer to the GoPride Network. His work is also featured in Windy City Times, Nightspots Magazine and syndicated nationally. Follow @jerrynunn