A GoPride Interview
Em Hadick
Pretty Woman Musical returns to Chicago, meet Em Hadick
My mom really loved movie musicals, they were always on and I would sing along and I would dance along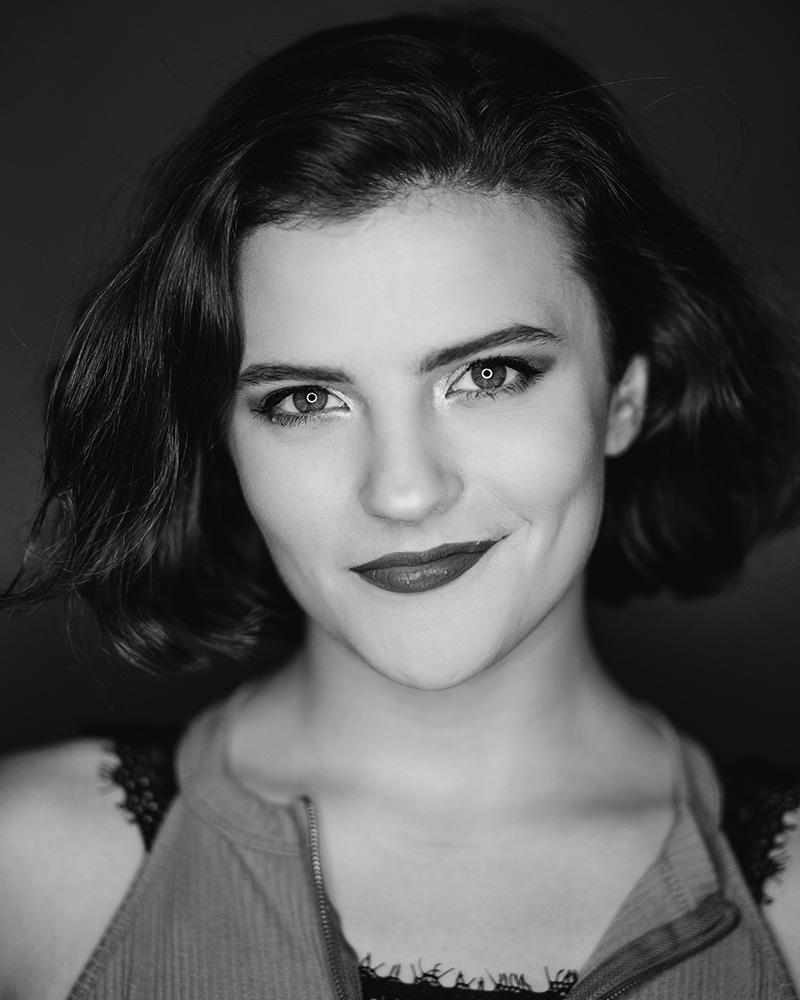 photo credit // pretty woman the musical
After an incredible Pre-Broadway run in Chicago and on Broadway, PRETTY WOMAN: THE MUSICAL, based on one of Hollywood's most beloved romantic stories of all time, returns to Chicago at Chicago's CIBC Theatre (18 W. Monroe St.) for a limited engagement December 14-19, 2021.
Starring Broadway superstar and Tony Award®-nominee Adam Pascal as Edward Lewis and rising star Olivia Valli as the charming and charismatic Vivian Ward, PRETTY WOMAN: THE MUSICAL springs to life with a powerhouse creative team led by two-time Tony Award®-winning director and choreographer Jerry Mitchell (Hairspray, Kinky Boots, Legally Blonde). The musical features an original score by Grammy® winner Bryan Adams and Jim Vallance ("Summer of '69", "Heaven").
We chatted with cast member Em Hadick (Swing, u/s Violetta) on their national tour debut.
MI: (Matt Inawat) Congratulations on the tour. It's an exciting time for theatre to be back! Tell us about your journey to being part of "Pretty Woman." What drew you to the audition for the production?
EH:(Em Hadick) Well I have been a fan of Jerry Mitchell for years. "Kinky Boots" is actually the first show I ever saw on Broadway. So I saw that he was director of choreography for the Broadway production and I saw that he was still going to direct and choreograph this first tour and I thought "oh my gosh, I really want to be a part of that!"
MI: That's pretty awesome. "Kinky Boots" is one of my favorites and we at GoPride LOVE Jerry Mitchell! [Interview with Jerry Mitchell for Pretty Woman's pre-broadway opening.]
EH: Oh I love that! 
MI: Pretty Woman is such a well known film, how is the production keeping it fresh for today's audiences?
EH: Well what is cool is they have kept all of the iconic moments. So if you have like a favorite line from the movie or a favorite costume you are absolutely gonna see it in the stage production. But there has been some small changes just to like order of events and the second act, just little things that I think really help the storyline as a whole and add a little extra for Vivien. It just modernizes it in the slightest way to keep it fresh.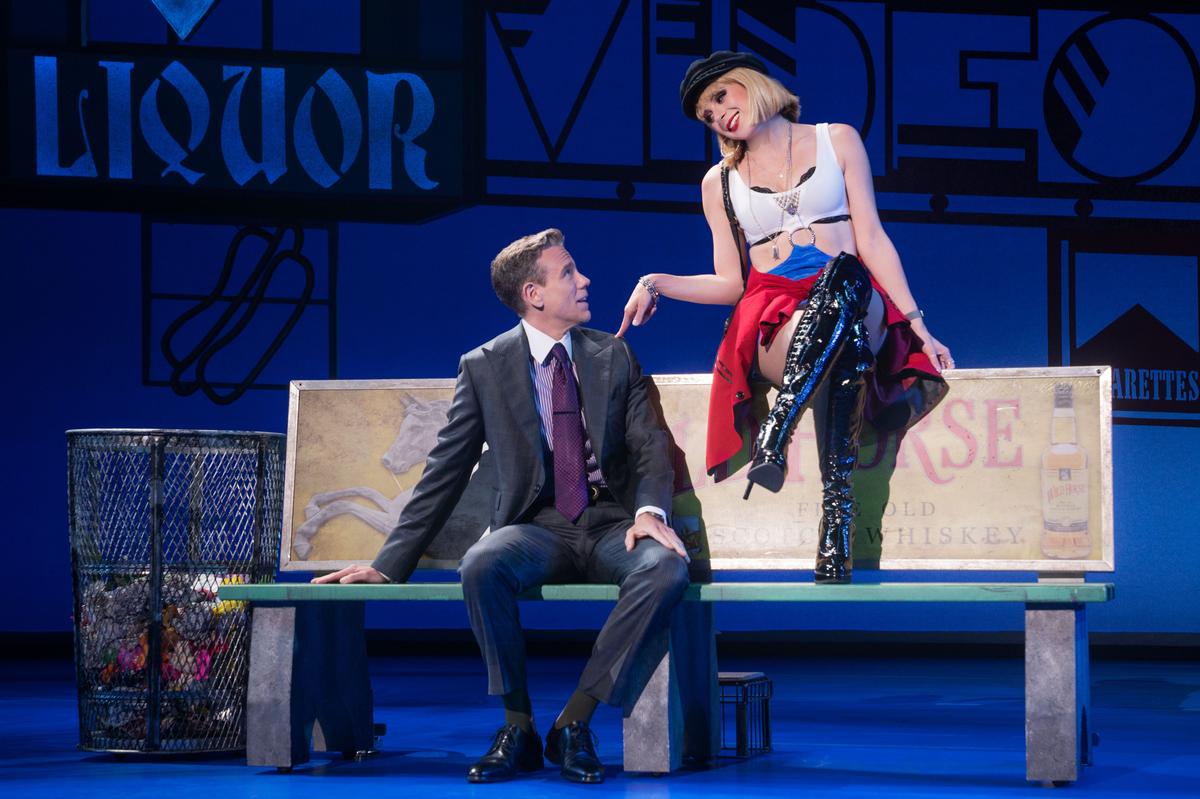 Adam Pascal and Olivia Valli, credit: Matthew Murphy for MurphyMade
MI: Is there a message that you can personally take from this show that you think theatre viewers will take away? Especially if they are seeing it for the first time?
EH: Yeah, well it's a modern-day Cinderella story so the over-arching message is definitely like "follow your dreams" and "be true to yourself". I mean its that cheesy stuff but its so fun to see and it is a good message to keep in mind. 
MI: That it is. So tell us a little bit about your roles. 
EH: So I am a swing in the production which means I cover several ensemble roles, so think of it kind of like the show's insurance policy. Someone is sick, or if an understudy for a principal has go on I go in for them and it can happen before the show starts, it can happen at half hour, it can happen in the middle of a dance number and you just have to be ready to make sure the show still goes on as planned. 
MI: So is there specifically one favorite role that you would love to, if you could do it every night, that you would love to do?
EH: Oh well my favorite part is Violetta, which is the opera singer role. If you've seen the movie or the musical, the opera singing is so beautiful and the staging is very dramatic, I mean it's a gorgeous scene and the music is beautiful so that's my favorite role to cover.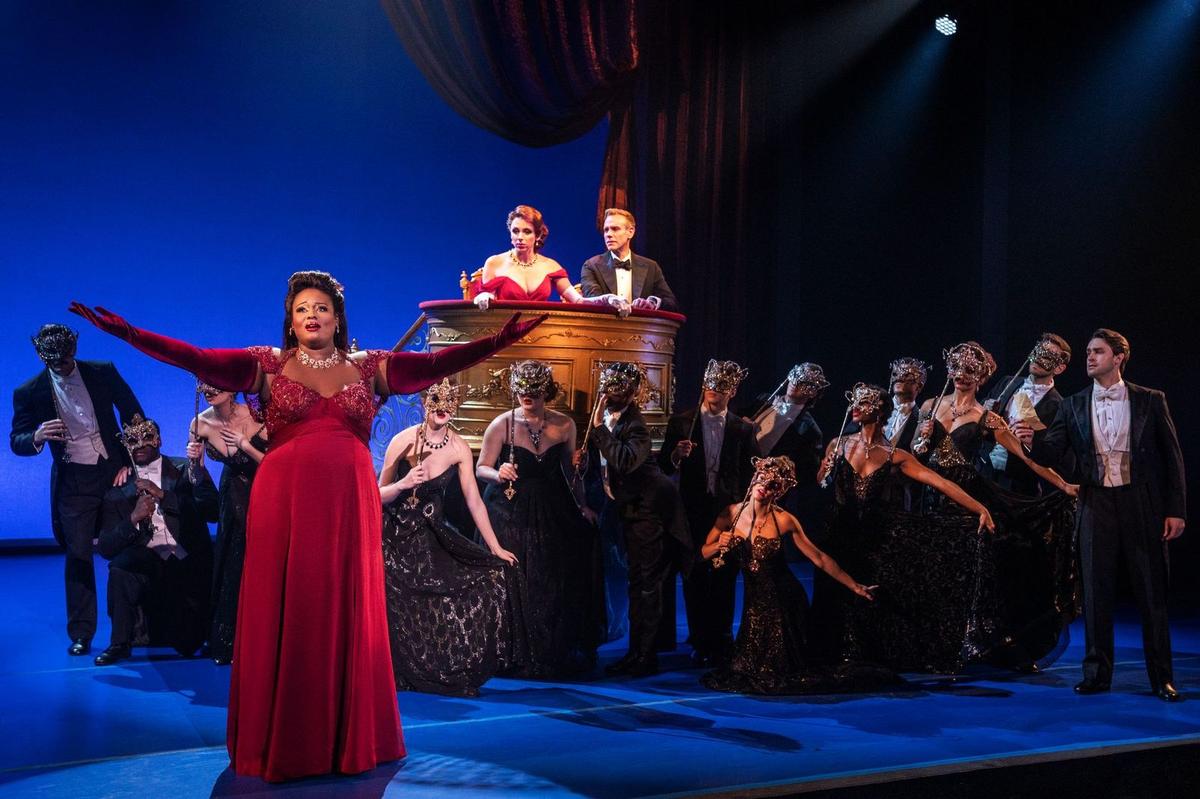 The company of Pretty Woman The Musical, credit: Matthew Murphy for MurphyMade
MI: That scene took my breath away the first time I saw it! And it was absolutely amazing. Is there anything from a trans persons' perspective that's helped you prepare for all of these different roles?
EH: Yeah, well I think the flexibility I feel within my own gender identity, it's kind of a weird thing, putting all of the costumes, there is a smidgen of drag if that makes any sense. But I think that allows me to find some joy in covering a lot of tracks that it is a different persona I get to put on and it doesn't feel invalidating in that way.
MI: So take us back a little bit. Where did you find your passion for theatre and how did you get started?
EH: Well I started at a really young age. My family, my mom really loved movie musicals, they were always on and I would sing along and I would dance along and it seemed I was good enough at it that my parents were willing to put me in lessons and things and it was something I just always did and I had a bit of a reckoning in high school "like is this what I wanna do or is this just what I've always done?" And when I really took the time to think about it I realized that it is what I want to do and if I have to exist in a society this is the job I would want to do to get through it all. 
MI: Did you have a specific mentor or influence growing up?
EH: Yeah, I got really lucky her name is Kris Koop-Quellette, She was in the Broadway company of Phantom for like 10 years and by a stroke of universal magic she came to Michigan for a little bit and it was a bizarre time in my life where a lot of things were changing for me and I had another mentor who said "oh, you should take lessons with this woman" and we met and it was like magic she was just like the most amazing person I've ever met. She has passed on since, but she was an angel to everyone that she ever worked with. 
MI: So can you tell us a little bit about your other previous roles and which ones you've been the most proud of?
EH: Yeah, I've worked a lot. I've had a lot of shows. My favorite show I was ever a part of was called "Daddy Longlegs" it's kind of a weird story, but the music is just stunning and it's a two hander, so it is just two people on stage the whole time so I felt an immense amount of responsibility and it's kind of amazing the rapport you can build with an audience when you're on stage the whole time and there's very few other people to lean on so that was a really fun experience. 
MI: That's awesome. So, in the future, is there a dream role in any play or musical that you would just love to portray?
EH: I have a thousand! The main one that I am still hoping I can get before I fully age out is Allison in Fun Home, that is just a great show. 
I have a very vivid memory of hearing "Changing My Major" the first time and just like, I had never felt like so seen and heard and the idea of I talked about the fun of putting on different personas, the idea of being on stage and not having to present overly feminine or specifically feminine types and getting to be myself is a dream. I would really like that chance. 
MI: So you're here in Chicago - what's on your top 3 things to do while you are in town for the show?
EH: I used to visit Chicago a lot because I dated a person who lived there but I would always go to the Urban Outfitters Surplus Store because you could get stuff really cheap and on the way there there is a museum but I don't remember what it is called but I would stop at it getting off of the CTA so I am gonna do that exact same thing because I am so excited about it. Then there is the contemporary art museum that I would always visit, so yeah, those are on my list for sure.
MI: Any specific food or anything while you are in town?
EH: Oh yeah, I'm vegan and that is kinda difficult on tour sometimes because not every town has a bunch of options; so those of us who do have restrictions like that are so excited for Chicago cause we know we will have lots of options. 
MI: Last question - sum up your theatrical life for us in one musical title.
EH: That is such a tough question. How about "Merrily We Roll Along"? Keep rolling with the punches. 
-------
Individual tickets for PRETTY WOMAN: THE MUSICAL are currently on-sale to the public and start at $33 with a select number of premium tickets available. Tickets are available now for groups of 10 or more by calling Broadway In Chicago Group Sales at (312) 977-1710 or emailing GroupSales@BroadwayInChicago.com. For more information, visit www.BroadwayInChicago.com.
Interviewed by Matt Inawat. Ron Matthew Inawat is president of the GoPride Network and contributes to ChicagoPride.com, PrideLA.com and other sites within the GoPride Network. Follow @cpmatthew