A GoPride Interview
Bobby Bowman
Chicago's Bobby Bowman in the remarkable story of Oslo, now playing
Chicago's Bobby Bowman on the remarkable story of Oslo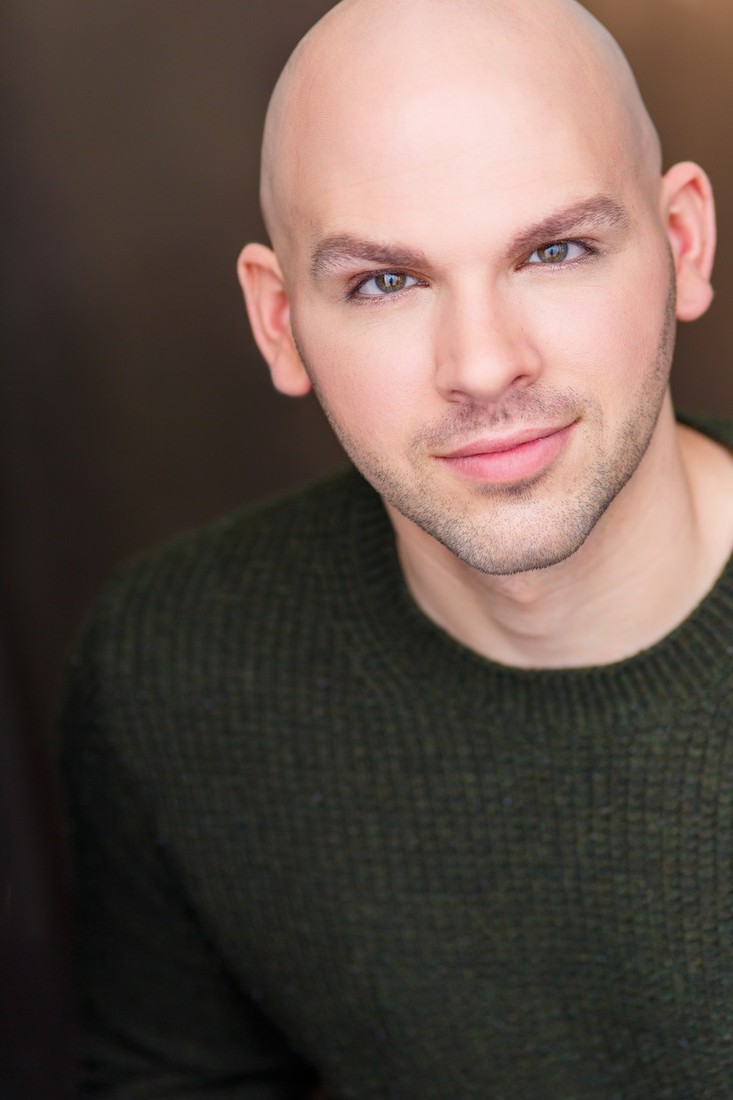 Chicago's Bobby Bowman on the remarkable story of Oslo
Now playing in Chicago, OSLO is a remarkable story about the unlikely friendships, quiet heroics, and sheer determination that pushed two foes to reach something neither thought truly possible - peace.
OSLO will play for a limited engagement at Broadway In Chicago's Broadway Playhouse (175 E. Chestnut) through October 20, 2019. The Tony Award ® Best Play Winner OSLO will make its Chicago Premiere with TimeLine Theatre's production at Broadway In Chicago's Broadway Playhouse.           
GoPride talked to Oslo's Bobby Bowman (understudy for Ron Pundak, Jan Egeland, Johan Jørgen Holst, Finn Grandal) whose local credits include THROUGH THE ELEVATED LINE (Silk Road Rising); SHAKESPEARE IN LOVE (Chicago Shakespeare); FAIR MAID OF THE WEST (Oak Park Festival Theatre); HAND TO GOD (Victory Gardens); RICHARD III (The Gift); and A LOSS OF ROSES (Raven Theater).
When the Israeli prime minister and the chairman of the Palestine Liberation Organization shook hands on the White House lawn in 1993, the world had no idea what it took to orchestrate that momentous occasion. OSLO takes us behind the scenes of how a Norwegian diplomat and her social scientist husband hatched an intricate, top secret, and sometimes comical scheme to gather an unexpected assortment of players at an idyllic estate just outside Oslo. Far from any international glare, mortal enemies were able to face each other not as adversaries, but as fellow human beings.  J.T. Rogers' OSLO is a humorous, surprising, and inspiring true story about the people inside politics, and the incredible progress that is possible when we focus on what makes us human - together.
MI: Hi Bobby! So tell us about the show and what drew you to the production?
BB: I knew nothing really about the play and then I got the opportunity to read the script and I fell in love with it. It is about the Oslo accords that took place in Norway in 1993. It is about the Israeli/Palestinian conflict and these secret meetings between the Israelis and Palestinians in Norway, facilitated by the Norwegians to be able to come to those peace accords that took place in '93. A lot of people think the Americans had a lot to do with that, when in reality they had very little to do with it at all. It is pretty exciting and it has a lot to do with our ability to come together as people. To see other for who we are instead of blind hatred. It is pretty exciting.
MI: And what drew you to this production?
BB: I always wanted to work with Timelight. Getting to work with that company is really great and also the language of the play. It is a political thriller. I was pretty excited once I read it. Just the way the play moves is pretty exciting. I also feel that in this time here, in this country, that this play was something that our audience needed to hear.
MI: And being a political thriller, it is quite a unique theme for a play. A show about humanity against the backdrop of war.
BB: It is. I know when I tell people I'm doing a play that is about the Israelis and Palestinians, they are like "I'm sorry, what?" And I I'm replying "I know, it sounds pretty boring but I swear it is really interesting!" 
It is interesting. It is funny. It is a lot of fun, but when I initially tell people that they are taken aback and most people don't even know what the basis of the conflict is. I knew a little about it, but this play really pushed me into learning about Palestine and learning about Israel, not to mention Norway, but especially those two countries and how they got to the place they are today.
MI: Do you have a personal favorite theme or message that comes from the play?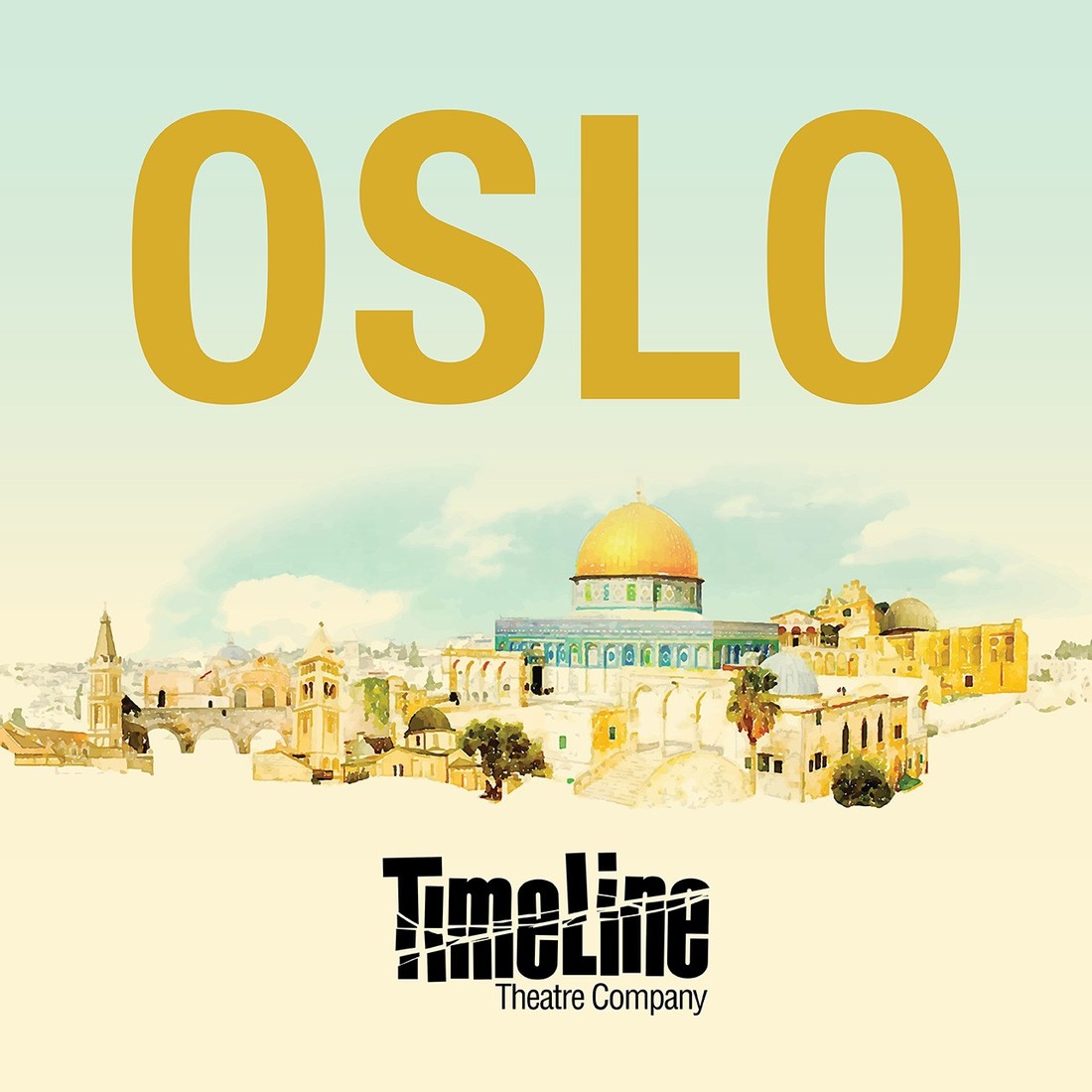 BB: I have a personal favorite moment, I would say. The play is really not broken down into scenes. It just moves from one place to the next and doesn't really stop so I would say one of my favorite moments in the play is toward the end.
You've got these two people and one is from the PLO and there is just one person on each side. The person from the PLO and Shimon Peres is on the phone and they have been having this intermediary go between them and finally Shimon Peres decides he is going to take the initiative and speak for himself. And it is the first time that someone from the Israelis, like a foreign minister or official, someone in charge of their leadership actually spoke together with Palestinian leadership in real life. He kind of shut the intermediary down and spoke directly to his Palestinian counterpart and tells him that he is willing to put Jerusalem off of the table just to get this document signed and they both go ok and sign and they have this moment and they are like "What is that sound?" and the Palestinians are all crying because they never thought they could actually make this accord actually happen. And everyone just kind of sits there in this shocked silence because it worked. That is my favorite moment in the play. It is a very small moment but it rings very loudly.
MI: What's your part in the production?
BB: I am actually an understudy in the production. I'm understudying two different actors and covering four different roles. So right now I'm working on Johan Jorgen Holst and Finn Grandal So Johann Jorgen is the Prime Minister of Norway and then the other two would be Ron Pundak who is a junior professor of economics at the University of Haifa as well as Jan Egeland who is right underneath Johan Jorgen Holst in Norway, so I am playing three Norwegians and one Israeli. 
Finn Grandal works at the Beauregard Manor in Oslo. He is a very small role, but the other three have very large duties. Johan Jorgen, the Prime Minister of Norway, was not on board with this process in the beginning. He was really kind of a naysayer in the beginning, but eventually gets on board and pushes the accord and that is pretty exciting. 
Ron Pundak, who is one of the Israelis, you know when they first started this they didn't have any official people on the Israeli side, so they got these professors of economics from the University of Haifa to come in, and Ron Pundak is one of these people who really doesn't know what they are doing, and they are sitting there talking with the Palestinians under the guise of economics kind of this whole idea and that was it and they end up pushing through a peace accord, but it is kind of funny these rag-tag economics professors before they get the actual Israeli officials there.
MI: Thanks for giving us a glimpse into the show! Let's talk about your own personal story. How did you get interested in theatre and was there a moment when you just knew you were born for the stage?
BB: I started when I was really young. I told my mom that I wanted to do shows. We didn't have cable. We just had regular channels like PBS. So I watched a lot of PBS, a lot of Lawrence Welk. 
I kind of grew up on that and I told her I wanted to do that; like Lawrence Welk was always conducting and stuff. So she put me into like a small sort of theatre program and I fell in love with that. I was in this production. I was a kid, maybe 11 or earlier, and I had lines and somehow I said something and the audience laughed and I still remember that because I didn't know it was funny. But the audience felt it was funny and I remember thinking there was power in that - something very exciting to have all of these people in a room and you're laughing and having a good time. It always seemed like home to me and I was like this is something that I would want to do. 
MI: So Lawrence Welk got you started. Any other influencers over the years?
BB: I started in music theatre. That was where I really got my way in and I felt that I wanted to do Stephen Sondheim. I love Sondheim musicals and I felt I was going to do music theatre. I was drawn to Sondheim because there was so much complexity there. He is the closest thing in my opinion, of being able to make a play out of a musical. Of being able to get that third dimension that oftentimes musicals lack of getting that fullness that you get sometimes when you are dealing with just words so I fell in love with that.
MI: And where is home now? Here in Chicago?
BB: Yeah, I have lived here now for about 5 ½ years, something like that.
MI: What are some your favorite restaurants or hangouts?
BB: I spend a lot of time in my own neighborhood. I go to Replay in Andersonville a lot. I enjoy hanging out there because it is really relaxing to me. 
I'm kind of over the whole Boystown scene so it is kind of nice to be around a bunch of queer people where it like "yeah, we're hanging out." So yeah I go there quite a bit. 
MI: So what is something in your home that would make a stranger think you are gay?
BB: I would say for me, I have some fake magazine covers of Popular Mechanics like magazines on my wall, one has Miss Piggy on it and she is in her shop working and it talks about like "frog building for fun", it's pretty gay, but fun.
MI: Yeah! That could be the answer for the next question too? What's something in your home that make a stranger think you were straight.
BB: Oh, well, yeah the Popular Mechanics part. I don't know. I don't have a lot of straight items. I do have a picture of the World's Fair Columbian Exposition on my wall, too. I guess that might be considered straight.
MI: Maybe this'll be an easier question: who are your top three Broadway man crushes.
BB: Oh my God. Broadway man crushes. I guess we could just put it on who have I seen on Broadway? I'll throw Cheyenne Jackson on there. I would definitely put him on there. And Hugh Jackson has done Broadway and he sings, so I will put him on there. We could definitely start with those two.
MI: So is there a dream role in any Broadway play or musical that you would love to play?
BB: Definitely Richard, II. I have done a lot of classical theatre and Richard II is a role I have been interested in for a while. I am a little young, but I think a lot of people kind of put him in a queer box and I think that is a little detrimental to who he was, but I think they say "oh he was this queer man and that is why he couldn't run his country," and I don't think that isn't why he couldn't run his country, but that is a role I would love to play. 
MI: Hey Bobby, thank you for taking the time to chat today! Can't wait to see the show!
BB: Thank you, bye.
TimeLine's Chicago production of OSLO is the Chicago premiere. It premiered in fall 2016 in a sold-out run at New York's Lincoln Center and opened on Broadway in April 2017. It then played at London's Royal National Theatre in September 2017 before transferring to the West End in October 2017.
OSLO received the 2017 Tony Award for Best Play, as well as New York Critics, Outer Critics, Drama Desk, Drama League, Lucille Lortel, and Obie awards.
The cast will star Scott Parkinson as Terje Larsen and Bri Sudia as Mona Juul, with TimeLine Company Member Anish Jethmalani as Ahmed Qurie and Jed Feder as Uri Savir, and Bernard Balbot, Ron E. Rains, Amro Salama, Stef Tovar, Bassam Abdlefattah, Tom Hickey, Victor Holstein, and TimeLine Company Members Juliet Hart and David Parkes.
The creative team includes J.T. Rogers (Playwright), Nick Bowling (Director), Jeffrey D. Kmiec (Scenic Designer), Jesse Klug (Lighting Designer), Christine Pascual (Costume Designer), Katie Cordts (Wig and Hair Designer), André Pluess (Sound Designer), Mike Tutaj (Projections Designer), Amy Peter (Properties Designer), Eva Breneman (Dialect Designer), Deborah Blumenthal (Co-Dramaturg), Maren Robinson (Co-Dramaturg), Jonathan Nook (Stage Manager) and Mary Zanger (Assistant Stage Manager).
For more information, please visit TimeLineTheatre.com/events/oslo
Individual tickets for OLSO are currently on-sale to the public and range in price from $35 - $90 with a select number of premium seats available. Individual tickets are available by calling the Broadway In Chicago Ticketline at (800) 775-2000 or by visiting www.BroadwayInChicago.com. Tickets are available now for groups 10 or more by calling Broadway In Chicago Group Sales at (312) 977-1710.  For more information, visit www.BroadwayInChicago.com or www.timelinetheatre.com.
Interviewed by Matt Inawat. Ron Matthew Inawat is president of the GoPride Network and contributes to ChicagoPride.com, PrideLA.com and other sites within the GoPride Network. Follow @cpmatthew