A GoPride Interview
Just Loud
Just Loud Brings Funk Back
I want to bring sweat back, not just for the entertainer, but for the audiences.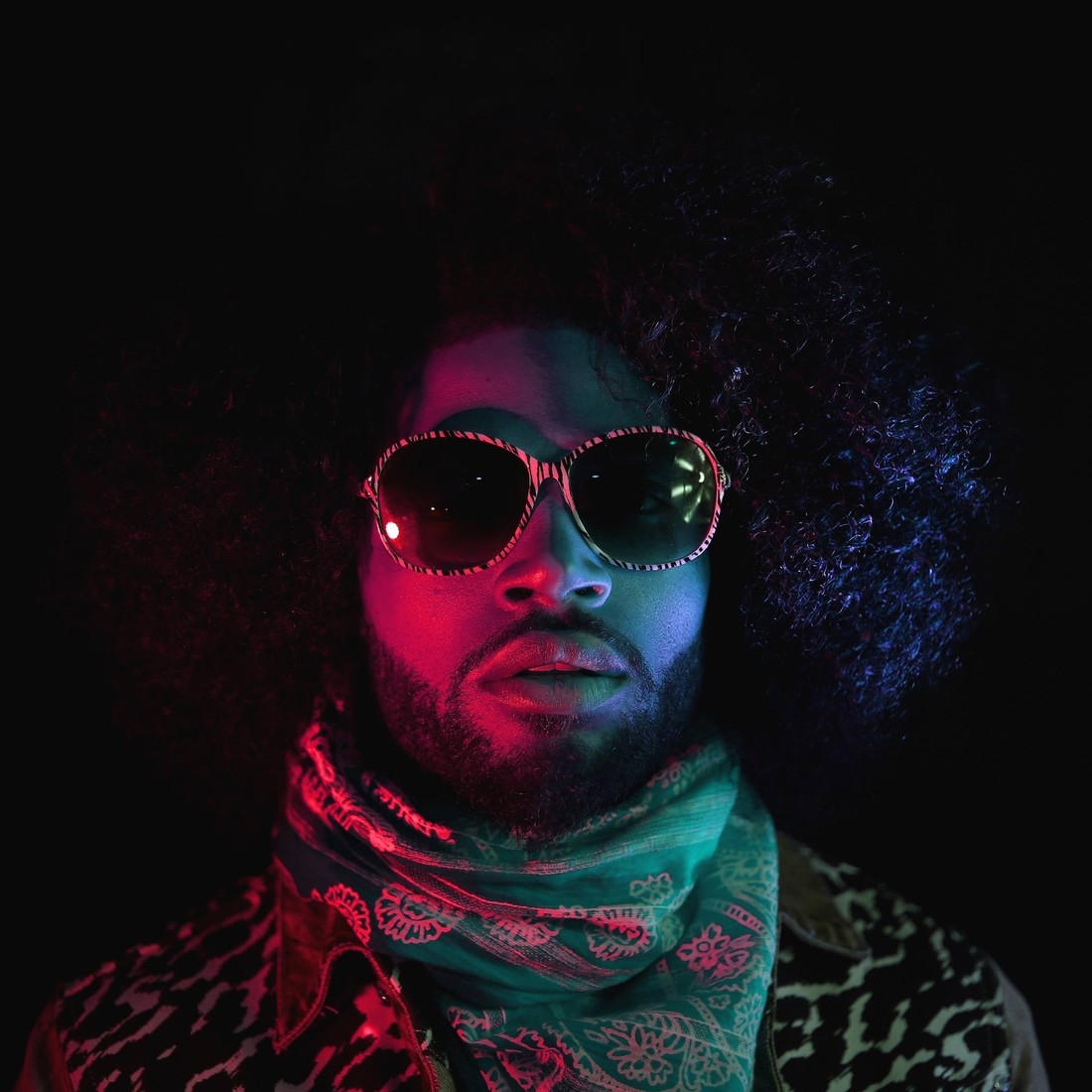 New singer teams up with Debbie Harry
Just Loud is an enigma of sounds that include pop, funk and soul. His debut singe "Electrified" reached over 1.5 million streams on Spotify. His song "Soul Train" featured the iconic Debbie Harry from Blondie on it. His new album will be released in March of this year. 
While under the weather, he still took time to talk backstage at his concert in Chicago. 
JN: (Jerry Nunn) Where are you from?
JL: (Just Loud) Virginia.
JN: Did you always want to be in the music business?
JL: Not the music business, but I have always wanted to perform. 
JN: Always creative growing up?
JL: For as long as I can remember. Some kids played sports and other extracurricular activities. That wasn't me. I was in my room singing. 
JN: Where did the name Just Loud come from?
JL: It was 2014, and I was in my room. I had a stage name before with the initials J and L. I didn't want to get rid of that. Everyone says I sing and talk loud. When I am upset I am really loud. Everyone in my family is loud. When I grew up they would yell, "Pass me salt" and would be sitting right beside me! 
Just Loud is a part of my personality. If it is not loud enough I can't feel it. 
JN: Each song sounds unique. Where does your musical style come from?
JL: I'm a collective sound if that makes sense. If people can think of my voice as a guitar then things will begin to make sense. I'm a guitar vocally. That is how I approach all of my songs, so you may not get the same effect every song. 
JN: So you have to take care of your instrument all of the time?
JL: Yes. I drink plenty of Jack Daniels! [both laugh] On my bad days it is hard for people to tell because I use another effect of my vocals.  
JN: What was the song "Diamonds and Dope Boys" inspired by?
JL: A past relationship I was in was with an icon. I don't want to say her name…
JN: Beyonce?
JL: No. You have to be of a certain age to be an icon. I saw she had everything. She had a perfect house, a chef and celebrity friends. At the end of the day she was still broken on the inside. 
"Diamonds and Dope Boys" is about no matter how big you get or where life leads you to, remember when you were younger and you had a drive for it. Sometimes people chase fame and sometimes fames chases after you. I am not a person that is chasing it. I try to go the opposite way, but it seems to be coming for me! 
That song is to keep me humble and the same. I am grateful and try to treat everyone the same. I count my blessings.
JN: How did working with Debbie Harry happen?
JL: The president of the label actually managed Blondie for a bit. They are best friends and he played her the project. She listened to the music and picked "Soul Train" to be a part of. she recorded it. I had the opportunity to be with her at the House of Vans in Brooklyn. She invited me to that. We got to chit chat and she let me know that everything would be okay. She told me to keep being me and blessed my record. 
JN: It doesn't get better than that! She did some rapping on the track…
JL: Yes. She came in with "harass your ass if you let me." She explained that back in '70s they would pinch each other's asses if you wanted to flirt with someone. Then they would try to find the person that did that. It was a game they played. 
JN: I have heard you want to bring funk back. What does that refer to?
JL: It is about giving a part of me to everyone. I am a funky person. If you go back to funk and look at James Brown and the whole era. People said that they meant. 
I want to bring sweat back, not just for the entertainer, but for the audiences. Everyone leaves out of a concert dry. 
JN: James Brown and Tina Turner were sweaters!
JL: Yes. This new approach to concerts is the singer comes in dry and leaves dry. That doesn't make sense to me. I get on the stage dry and leave soaking wet. As an artist and entertainer you should give all of yourself at that moment. Every night I try to give all of myself. When I leave the stage I am really weak. I think that is what it's really about. I want people to sweat more. 
JN: I'm sure with people on their phones they get distracted. You have some great looks to captivate. Who does your styling?
JL: I do my own hair. 
JN: It looks different in every video. 
JL: You will never see the same me twice! I change my image like I change underwear. I am not able to change it as much, because I am confined. I wake up one day and decide to be all blonde. It doesn't matter. This is how I express my art in my face, hair, shoes, whatever…
JN: Is there a LGBT connection with your style and music?
JL: I think a lot of it is. I am not trying to be an advocate for anything, but I think it's okay to be who you are. To be honest, I do hate the labels. I don't like myself being labeled Black or the genre labels. I hate that a lesbian, a gay or a bisexual has to be labeled. 
You know what I love? Animals. We all are animals. You know the song by Nine Inch Nails "Closer" with the lyrics, "I want to fuck you like an animal?" Be an animal and be who you are. Future generations will look back and think how narrow minded we were that they categorized everything. I am telling everyone to just be. It's okay if they get you or don't get you. There will be a group of people that will identify with you. 
With me, I am gay, straight, bi or whatever the fuck you want to name me. I will just be. You were born in this world alone, unless you are a twin, and you are going to die alone. Just be and love and respect everybody. 
JN: What do you want people to know about you as an artist?
JL: I am the complete opposite on the stage. If you get to know me I am a loner. I like to be by myself. I am quiet and reserved. I don't watch TV. I like to read. I love people, sometimes more than myself. I think people will see me grow as a person and an artist. I look forward to seeing how I turn out in years to come.
Interviewed by Jerry Nunn. Jerry Nunn is a contributing writer to the GoPride Network. His work is also featured in Windy City Times, Nightspots Magazine and syndicated nationally. Follow @jerrynunn