A GoPride Interview
Suzanne Westenhoefer
Comedian Suzanne Westenhoefer on her upcoming debut at The Dunes Resort
Mon. May 19, 2014 by Mark Nagel
I can't wait, it's my first time!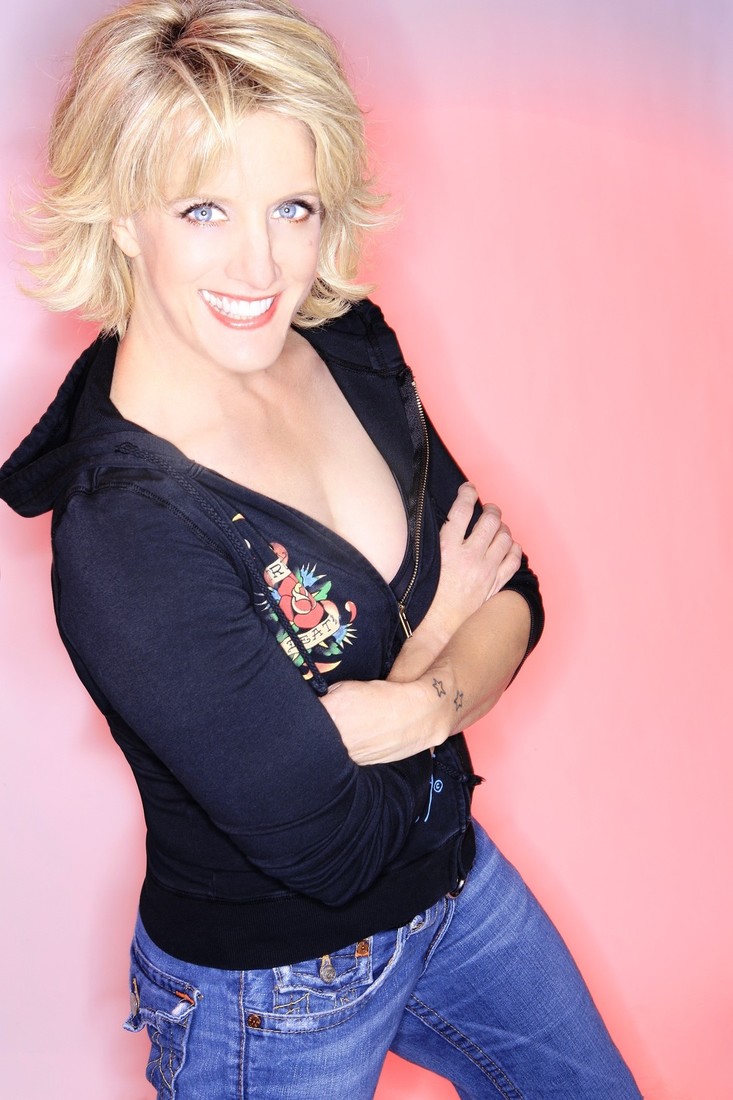 photo credit // adam bouska
Suzanne Westenhoefer, the infamous comedian, is making her debut at the Dunes Resort on Friday, May 30th. Update: Due to an accident, Westenhoefer has rescheduled 12 of her shows, including the appearance at the Dunes Resort. The appearance has been rescheduled for Friday, September 26.

Mark Nagel of GRAB Magazine recently talked with her after her recent appearance at the GLAAD Awards. And yes, she was seated near Jennifer Lopez.

MN: (Mark Nagel) Where did you grow up?

SW: (Suzanne Westenhoefer) In Pennsylvania, in a small town near Columbia. Kind of like the town on The Office.

MN: Growing up, were you a funny kid?

SW: I was a smart ass.

MN: I am not a funny person, I have witty moments so how does one decide to become a comedian?

SW: I was saying I want to be a actor. I became a great bartender and in your twenties you look in the mirror and it's like five people out of a million make it as an actor. I was also a big gay activist (queer nation) and while I was bartending everyone was 'you are so funny!' and people started challenging me to do something with it. My friend's partner at the time and clients tried to get me on stage and what am I going to talk about being gay? It was 1990, so I was like no way. At the time, there was only three "out" comedians and I thought they only performed for gay people. So I finally entered a contest 24 years ago now.

MN: Who were your comic role models?

SW: Old ones like Shelly Berman, old Bill Cosby, George Carlin, Lily Tomlin, Steve Martin, Robert Klein -- it's like all the people who had good comedy albums. I loved them all and I never considered it for myself to do at the time.

MN: All the nighttime hosts are all changing again, what do you think about the changes?

SW: Did it really?

MN: You have a point.

SW: It's not like they said we have a gay black man hosting the Tonight Show or a women or an Asian -- something unusual.

MN: You mean something other than a middle aged white man?

SW: I think Steven Colbert is fabulous, I am just shocked they didn't throw a little spice into it.

MN: I really thought they were going to go with Chelsy Lately.

SW: With her leaving E!, it did make you think.

MN: I love Wanda and that would have been great!

SW: Or Paula Poundstone.

MN: I vote for Wanda.

SW: Wanda right! That would have changed things up and she is established. Wanda is well liked and talented.

MN: What do you think when it came out that Joan Rivers had been black balled from the Tonight Show for 26 years?

SW: I have been a gay activist since I was 19 or 20, and have seen advances with the woman thing. I remember when I was younger and I heard a number of women in their 20's saying they don't want to be feminists, and things never change. I was just talking with three female comedians, and when you are headlining they say they (the clubs) don't want two women back to back and I am like why? Why don't you want two women headlining if you have two women? You can go to any comedy club and see ten guys in a row, but ten women? Seriously?

MN: How many days a year are you on the road?

SW: It's not scientifc but a lot!

MN: (Laughing).

SW: The comedy world is out back to back.

MN: How is that on your social life?

SW: I have a partner and our first year together we did this distance thing between Seattle and Miami. It's new at 3 years.

MN: Three years is new? I am the same age as you and I have never had a relationship last that long.

SW: You are so being a gay guy right now!

MN: So on your Facebook page today, I saw you were at the GLAAD Awards over the weekend.

SW: I was hosting the live auction on some great expensive shit.

MN: But you were next to Jennifer Lopez -- and you took a photo of her butt.

SW: My girlfriend did! What's funny is my girlfriend who is not in the business and not the person who would take a photo of JLo's butt. What happened is they said something about Rita Moreno who was sitting at the table with JLo and JLo jumped up just when my girlfriend was taking a picture of Rita Moreno and JLo was standing with her butt in my girlfriend's face. She went click click click and I have not let her off the hook yet!

MN: You are coming to The Dines Resort on May 30th.

SW: I can't wait, it's my first time!

MN: It's a great resort and the lazy lush in me loves it because you can get drunk and just walk to your room.

SW: Just like Provincetown!

MN: Will you actually have a chance to explore the town?

SW: I don't know yet. I have a gig the night before, but it is a goal of mine because I have never heard anything other than how great of a town it is.

Suzanne Westenhoefer will be at The Dunes Resort on Friday, May 30th at 9:00 p.m. Tickets are $20, resort guests $10. Advance purchase recommended at 269-857-1401. Update: Due to an accident, Westenhoefer has rescheduled 12 of her shows, including the appearance at the Dunes Resort. The appearance has been rescheduled for Friday, September 26.
Interviewed by Mark Nagel