A GoPride Interview
Zach Noe Towers
Zach Noe Towers comes out to Zanies with Pride
I don't shy away from adult content, so my act is about sex and dating.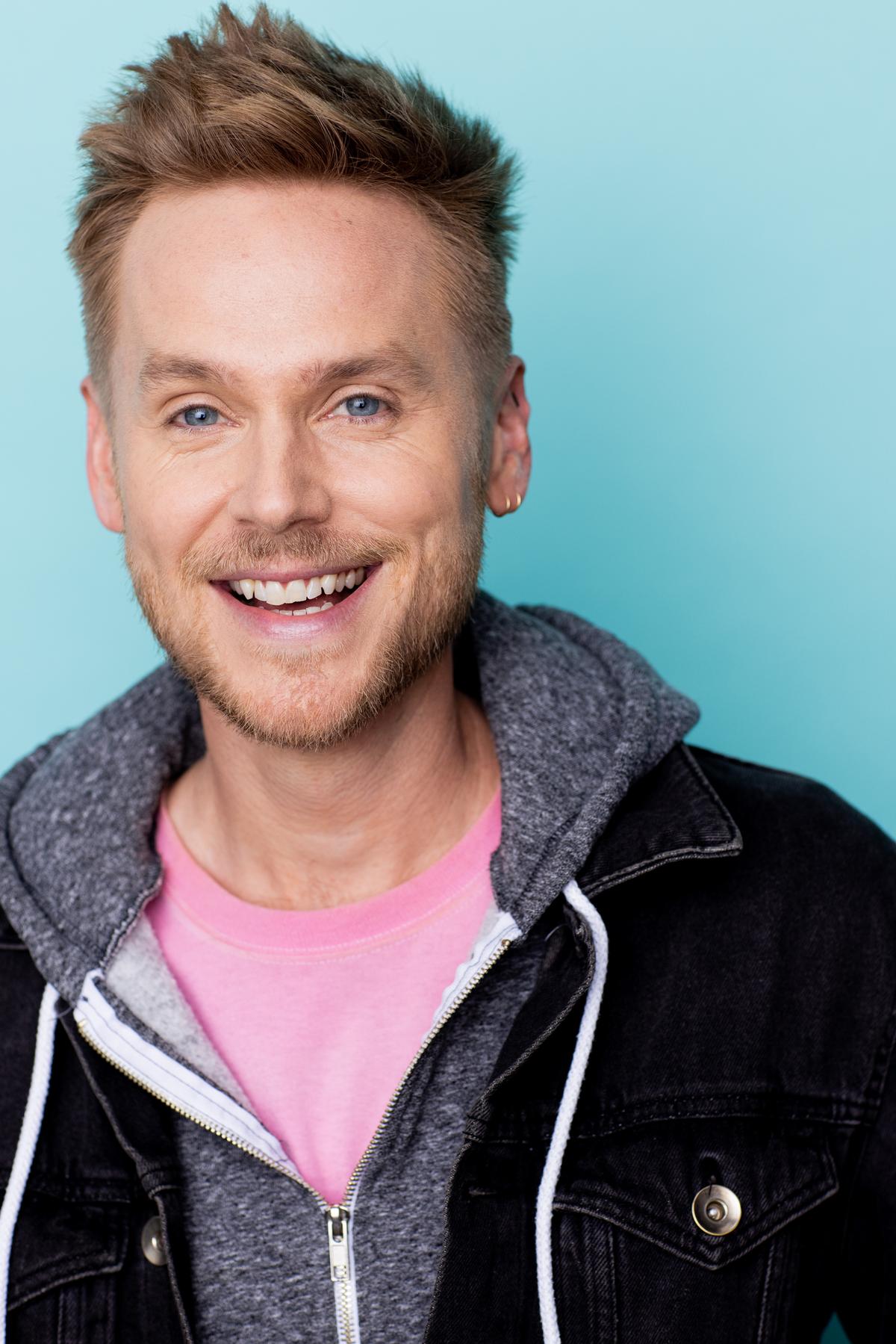 Gay comedian Zach Noe Towers visits Chicago this June
Based in Los Angeles, out and proud comedian Zach Noe Towers is hitting the road to Chicago during Pride month. Some may know his work from the E! series Dating #NoFilter or Netflix's Dear White People.
Writing projects in the past include the Dekkoo series Out on Stage and multiple episodes of The Elite Daily Show.
He talked about his past and future shortly before arriving in Chicago for several shows at Zanies Comedy Night Club.
JN: (Jerry Nunn) Hi, Zach. Have you been to Chicago much before this upcoming performance date?
ZNT: (Zach Noe Towers) I grew up in St. Louis, Missouri and my aunt had always lived in Chicago. It was always a big city getaway for us St. Louis folk.
JN: Did you ever see Andy Cohen when lived there?
ZNT: I didn't know he lived there. I have crossed paths with him a few times out here in California.
JN: I saw you have had several celebrity encounters in the past and even opened for Fortune Feimster.
ZNT: Yes. I opened for Fortune and also Whitney Cummings. They are both brilliant comedians. It is surreal to be a little boy from the Midwest and the people I used to watch on television now I text with. She is so down to earth. Have you met her before?
JN: Yes. I have interviewed her a few times in the past. I think that she hasn't changed over the years.
ZNT: She has really held onto her southern roots.
JN: Did you always want to be in comedy?
ZNT: I grew up doing musical theater in college. I wanted to work on TV and film. I moved to LA  and found out how hard that was, so I did stand up. I fell in love with it because it is a live performance and a mix of all things. Now it has led me back to TV and film, which is so exciting.
JN: That allows a lot of freedom to write your own material.
ZNT: It is being in the driver's seat with standup. It's a grueling and lonely art form but you can see the work that you put into it immediately.
JN: How do you describe your standup act and who influenced you?
ZNT: I don't shy away from adult content, so my act is about sex and dating. I am with the sex-positive brand group of comics. My early influences were Sarah Silverman and I was in awe of Ellen DeGeneres' standup special. I like Amy Schumer and Nikki Glaser fan. I like my girl comics!
JN: Me, too. Women have to go through so much in a male-dominated field.
ZNT: It is still a straight man's sport. As gay guys, we love women and how they talk about men onstage. It is easy to root for female comedians.
JN: How do you handle performing in a room with a straight crowd?
ZNT: It is interesting because coming up in LA I usually performed for straight audiences. I actually get more nervous performing in front of queer people because I code-switched my jokes to make them entertaining to straight folks.
Now that I am more used to it audiences don't scare me much anymore.
JN: I saw you gained a new roommate during the pandemic. A little dog…
ZNT: I was fostering a dog and my ex wound up adopting him, so it was a trip. Having a little creature that depended on me every moment of the day was absolutely wild.
Peanut is near and dear to my heart. He lives half a mile away and has the most personality of any dog I have met.
JN: Well, at least you don't have to take care of Peanut when you are out on the road.
ZNT: I got too ambitious when I had time during the pandemic. Have you ever had a dog?
JN: I can never handle it and give them to my mom in the end.
ZNT: I don't know how people have children. I was paranoid about the dog only being alone for two hours at a time. Hats off to all the dog and children owners!
JN: They create anxiety. I loved that you spoke about Zoloft in your act.
ZNT: I didn't know I had so much anxiety and depression until I took it. I was so scared to seek out help and ask for medication because of anxiety. Zoloft has changed my life and I had clarity after taking it.
JN: It must have affected your comedy act as well.
ZNT: Yes. I was scared to try out new material and do crowd work.
JN: How do you handle the late hours and travel involved on a tour?
ZNT: I am by nature a morning person. I am easily exhausted and I am still in a love/hate relationship with travel.
There is a lot of stress with three cities coming back to back on this Pride tour. There's no room for a flight being canceled. I'm not fully relaxed until the travel is over. I hope that plane to Milwaukee leaves when it is supposed to!
JN: I grew up in Nashville and saw you are heading there right before Chicago.
ZNT: Is there any subject I should stay away from while performing in Tennessee?
JN: Trump would be one of them. Some of the bullies that live there need to hear your perspective though.
The gay bars are on Church Street by the way.
ZNT: I love that. I hope it's within walking distance of the venue because I will mosey over there.
JN: The bachelorette parties have taken over the main drag venue.
ZNT: I was floored that Nashville is now the bachelorette party headquarters. I thought that was Vegas.
JN: Nashvegas! Do you have any downtime while in Chicago?
ZNT: Yes, I have two nights there and I am staying with the guy I lost my virginity to, so that should be interesting!
JN: Is your ex coming to the show so we can all take an awkward picture together?
ZNT: I want to be clear, he is not my ex, just the guy that took my virginity. There's a big difference!
I can always hop on Grindr and the gay community can help me find some trouble to get into.
JN: With your Pride shows are there personal stories or political jokes?
ZNT: Recently I've been talking about abortion and gun control, so I am not afraid to say what is on my mind these days. I talk about growing up gay in the Midwest.
There's not a big moment with tears but I have a few poignant things to say that are mixed in with jokes about my butthole.
JN: You gotta squeeze them in! If they come after women's rights then gay marriage could be next…
ZNT: I don't personally need that right because I don't see that for myself, but I will be on the front lines fighting for it. I try not to think about The Handmaid's Tale we are dancing around right now because I will spiral. Thank you, Zoloft!
I voted so hopefully I am not shackled to my gay neighbors in a camp somewhere soon. That kind of sounds fun, though…
JN: Like a sleepover! [laughs] What are your plans after this tour?
ZNT: I have a few gigs in July and will hopefully fill in more soon. That is the exciting thing about this career path. It is exciting but also stressful.
JN: I think we all will need a break after Pride.
ZNT: We have two Prides this year with West Hollywood and LA running separate weekends. It is bonkers with a lot of Pride!
Wave your rainbow flags at Zanies Comedy Night Club, 1548 N. Wells Street on June 24 at 8 and 10 p.m. and June 25 at 7 and 9 p.m. Visit Chicago.Zanies.com for ticket information.
Interviewed by Jerry Nunn. Jerry Nunn is a contributing writer to the GoPride Network. His work is also featured in Windy City Times, Nightspots Magazine and syndicated nationally. Follow @jerrynunn