A GoPride Interview
Mariah Rose Faith
Mean Girls musical plays Chicago; Mariah Rose Faith steps into Regina George's heels
there is a learning experience I want kids and even adults to have and how these words aren't ok and they matter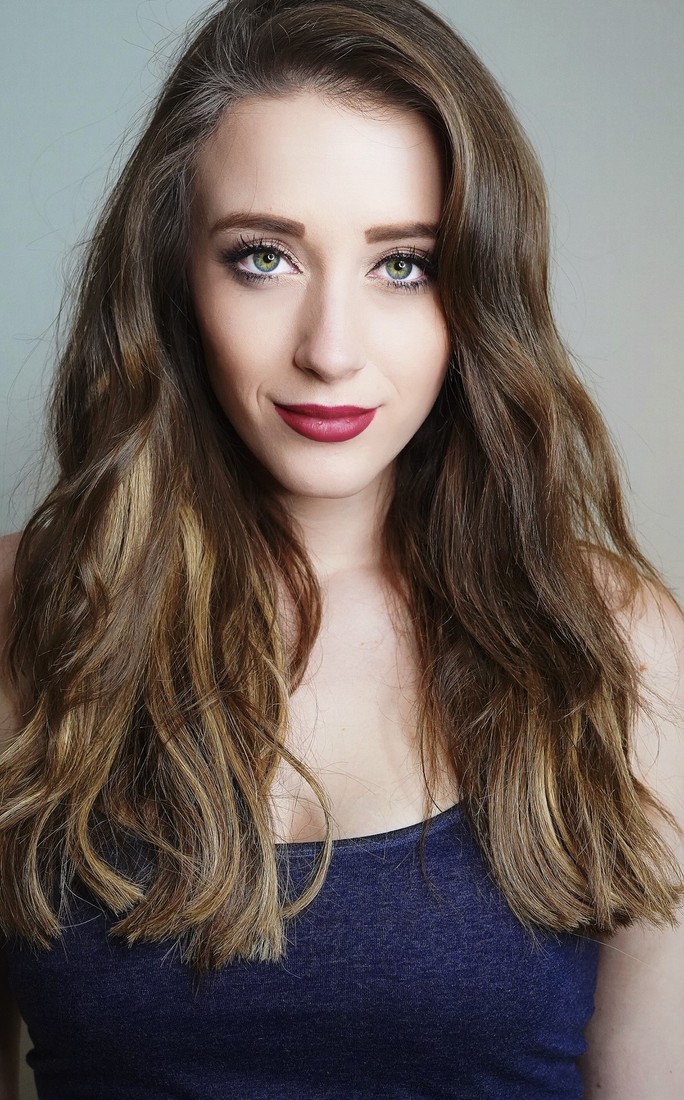 Listen to the interview with Mariah Rose Faith
10 minutes 10 seconds
Mean Girls, the record-breaking new musical comedy produced by Lorne Michaels, Stuart Thompson, Sonia Friedman, and Paramount Pictures based on the 2004 hit film will play at Broadway In Chicago's James M. Nederlander Theatre (24 W. Randolph) December 25, 2019 through January 26, 2020.
Mean Girls features a book by nine-time Emmy Award winner Tina Fey, based on her screenplay for the film.
Mariah Rose Faith takes the heels behind Regina George for the national tour. George, the main antagonist of the movie/musical, is the "queen bee" leader of The Plastics, a trio of lionized frenemies.
Although Rose Faith is excited to take on the iconic role, you'll easily pick up that she was nothing like Regina George in high school!
MI: (Matt Inawat) So how did your journey to Mean Girls get started? What initially drew you to the show?
MRF: (Mariah Rose Faith) The music is fantastic. When the original cast album was released I listened to it right away with my friend and I was like "uh! These Regina songs are so good!" So I literally just posted a YouTube video two days later of me singing "Worldburn," which is one of her songs in Act 2, and I didn't really think much of it.
It got like a good amount of views and then a few months later I got messaged by casting about sending in a self tape and I did; and then I did about six other call backs and now I'm here. I found out later that Tina Fey and her husband, Jeff Richman who did the music, they saw my cover on YouTube and were probably like "let's give this girl a shot!"
MI: That is pretty awesome, I mean not having to go through all these auditions and casting calls.
MRF: I mean, yeah, I didn't have to go through, I mean I still went through a lot, but it was like the initial audition wasn't like begging to get in the room! It was kind of like I thought I was getting punked basically.
MI: As you mentioned, you play the role of Regina. So, in a way it could be super fun, but also challenging. So what has been your greatest challenge in channeling such a mean bully?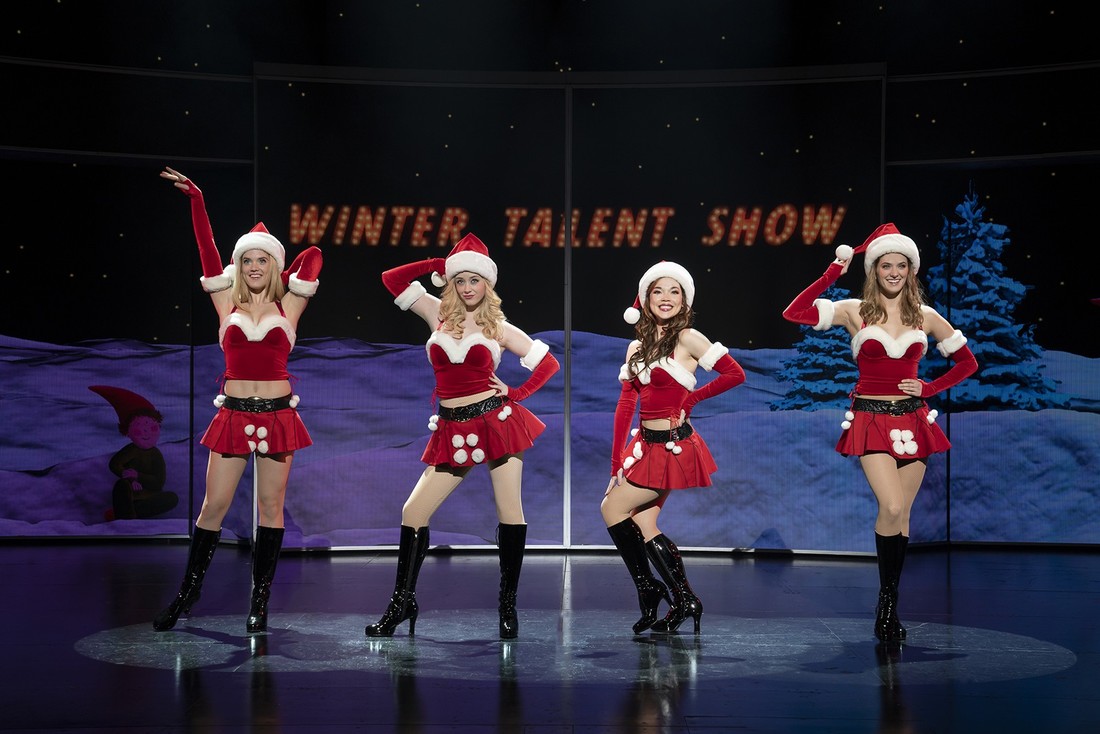 Mean Girls national musical production, photo by Joan Marcus
MRF: Honestly, just being so mean. Being mean to your friends is hard. It is hard to be so different from who you are in real life, but there are certain lines that come out of my mouth; and I say to my friends each night, it is just really trying to remember every single night there is a message here; there is a learning experience I want kids and even adults to have and how these words aren't ok and they matter. So, if it is going to come from me to help teach other people even though it is awful coming out of my mouth, I am happy to do it.
MI: So is there a specific theme, you just mentioned the message, is there a specific them or message you personally love from this musical?
MRF: My number one takeaway from this show that I love is.. You start the show thinking, "oh, you want to be popular in high school, you want people to like you, and that means changing who you are." But the actual message is the complete opposite of that. 
And the power that you can feel and the confidence you can feel within yourself and just being excited about who you are and owning who you are and also kind of having more compassion toward others and if they lash out at you, maybe they are dealing with other things in their own lives. And I think that is what is amazing about playing Regina. She is a 16 year old girl with a lot of insecurities and she handles it in a really terrible way, but she comes out in the end knowing that it was wrong, and she wants to get better and I think that is rewarding in itself is somebody wanting to change and be a better person. It's a good thing.
MI: So what is something audiences will love about the show that totally reminds them of the movie experience and what is different and exciting and new?
MRF: What's different first of all, is there is a lot more singing now. But I also think that is great thing about it with people who loved the movie will love as well is you get to go into these characters heads more. 
Whereas a 15 second scene has become a three minute song that brings you so much closer into the world and with the characters around it. Even with "Worldburn" in act 2 which was just a destructive moment in the movie where she signs the burn book and then it cuts to school and people are freaking out where as this is a whole 5 minute number with a Xerox machine and then we cut to the school and we have fight choreo and there is this elevator; and it is just like a more fantastical version of what people already know, but the lovable quotes are all still there and waiting for audiences to freak out with.
MI: So you mentioned your YouTube channel earlier and we are seeing a lot of great music out there including stuff from all of our favorite musicals like Hamilton and Dear Evan Hansen. So how did you get started with the channel?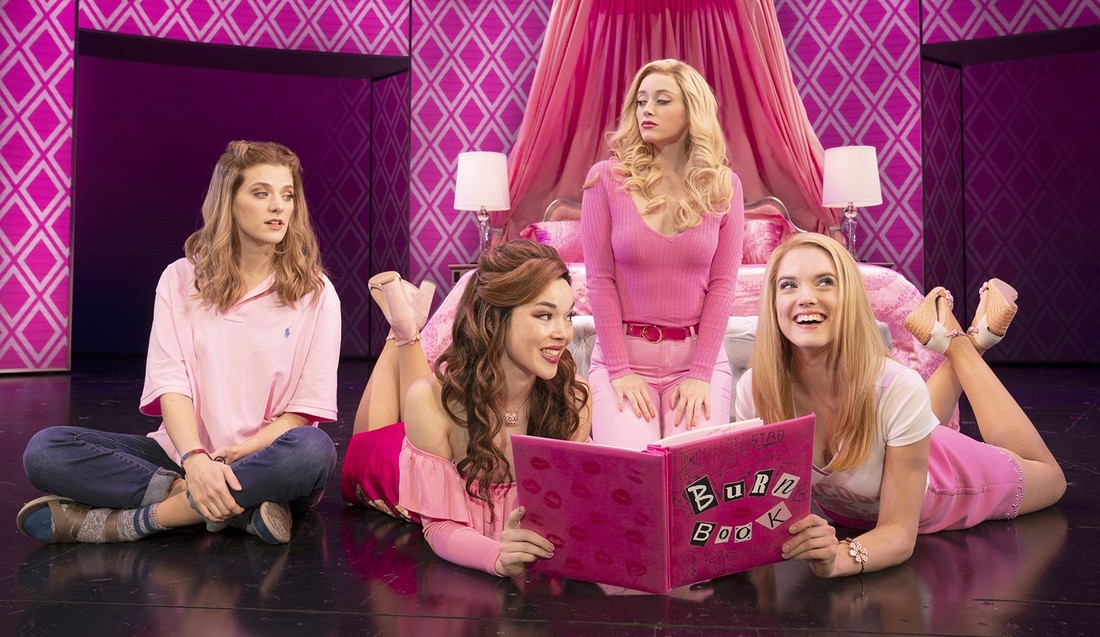 Mean Girls national musical production, photo by Joan Marcus
MRF: Honestly, it is so funny, people are always like Mariah is a YouTuber, but I really would never and I still wouldn't consider myself a YouTuber. It just started with me being at school, I was in school for film, and I was doing stuff for theatre as well, but I just wasn't getting my theatre fix for a long time I was just like I am just not pursuing this right now, but I was still pursuing it, just not full force. But it just became an outlet for me posting the songs I wanted to sing and some of the roles I would love to do and just being able to do that every day and putting that out there. I guess I didn't really end up wondering who was going to watch it, it was really just for me and then people ended up watching it.
MI: So take us back a little bit. Where is home? How did you get involved in entertainment and were there any mentors or special people who inspired you to take on this path?
MRF: So I am from Valley Center which is a very small town in San Diego, it is like farm towns. It is what you would expect like, "one young girl and she moves to LA!" You know what I mean? 
I grew up there and I have a really supportive family, mom and dad and my little brother and we have just always been interested in singing and music. They have showed me a lot of film and theatre when I was young. My grandma, who passed away about three or four years ago now, she was the one who took me to like every single first national tour that would come to San Diego. So that is where I found my love for musical theatre and what encouraged me to do it when I was young. I did a lot of youth theatre when I was little as well. What really did it was when I saw my first the first national tour of Wicked and I was like "OK great! I want to do that! That sounds fantastic!"
MI: So since you have been in theatre for quite a bit, are you a superstitious person? Are there any things that you just have to religiously do right before a performance?
MRF: I would say I am not super routine in that way. There are a few things, I have like some wild-like health stuff so I have to make sure I am centered health-wise before I do a show. Like I can't have a stomach ache or I can't have this, so if that means we are going to have to take two Tums or peppermint oil or anything to make sure I am calm, I think that is mostly my routine is to feel as healthy and able as possible. 
Sometimes if I am feeling a little off, cause sometimes we just do from our jobs sometimes, I will play a game with myself where I go "OK, let's add another layer to Regina's backstory today and see how that might change some of my choices of what I say and do onstage." So I think if I do any routine it is just like that sort of game, like let's add a layer.
MI: So aside from the weather, are you excited to be performing in Chicago during the holidays?
MRF: Yes, I am literally so stoked. For Chicago I can not wait, but yeah, I am terrified of the weather. I am from Southern California, so it is going to be the coldest Christmas I have ever experienced in my life, but I am ready for it.
MI: Just pack warmly. So did the winter talent show scene have any sort of an impact to choose for the date on opening night, cause you can't get a better opening night than Christmas?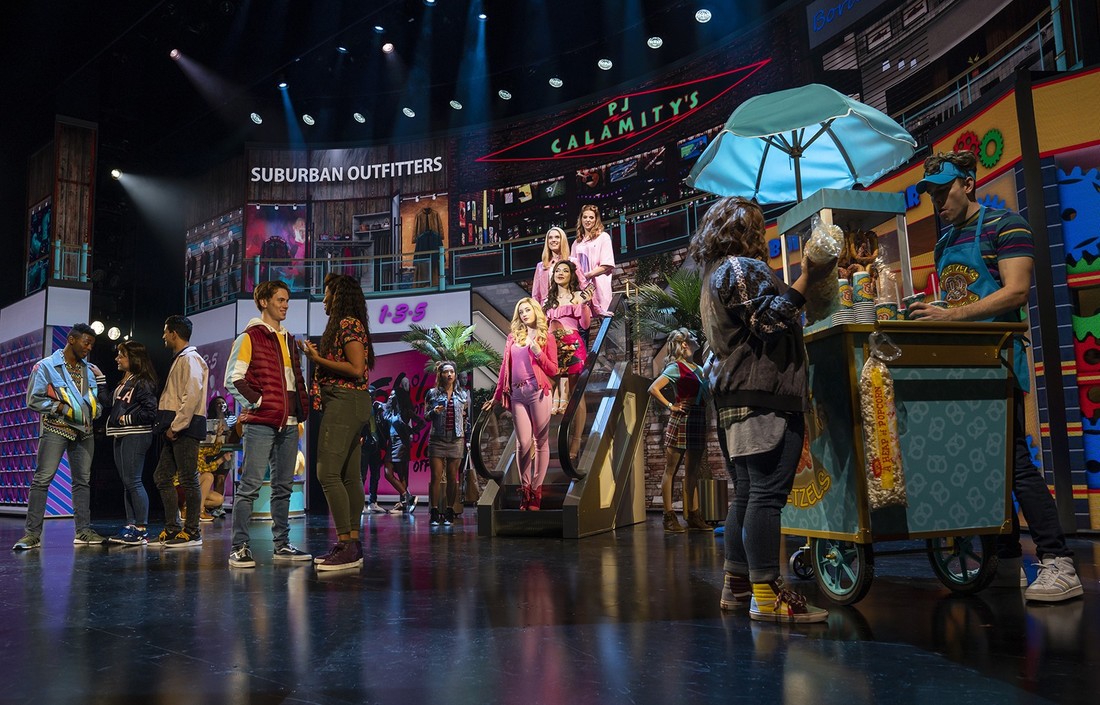 Mean Girls national musical production, photo by Joan Marcus
MRF: I don't pick the places we go on tour, but I have to assume yes, it is kind of perfect it is right there and I am stoked to perform on Christmas it is going to be really special.
MI: So what are your top three list of things to do while you are in Chicago?
MRF: Well I haven't been to Chicago since I was like 11 years old. It has been a really long time – over a decade. So I am super excited. I am not really sure yet. I am starting to get a list together, and ask people – even some of my followers on social media – what are the things I should do. 
It is going to be really cold, so I am also planning to get back into recording stuff. Maybe even doing more fun stuff on my YouTube to make it like a real channel at this point. And when I was going to school, I wanted to do some screen writing and directing, so I think I am going to start writing again and see what happens in my downtime.
MI: SO let's talk about that. SO if you were to turn your life into one fabulous musical, what would it be called?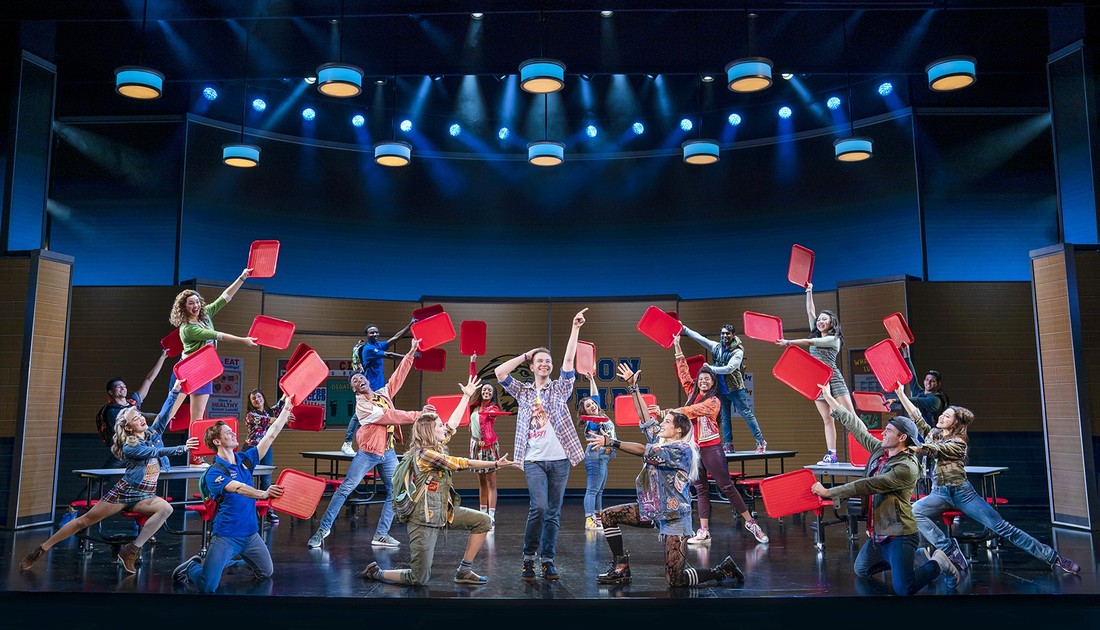 Mean Girls national musical production, photo by Joan Marcus
MRF: Oh my gosh. It would probably just be called I'm just happy to be here with an exclamation point on the end.
MI: Exclamation point with a smiley face.
MRF: Yes, smiley face and a trademark at the end.
MI: Finally, what is your ultimate dream role in any play or musical?
MRF: I would love to like to originate something in a new show. I think that would be wonderful. Even with this it was so great working with the entire creative team because we had so many changes from the Broadway show, it was like we were workshopping again and all of us are so different from our Broadway counterparts that really it was like creating a new show and I was like "Ooh!" I got like a good taste of that. I have been in some original productions before in Los Angeles, but I would like to do one on a bigger scale. I guess with stuff that has already been done, I would like to play Dot in "Sunday In The Park With George" I think that would be amazing. And I would also like to play Frodo in "Hunchback of Notre Dame" – I don't know how I would get cast in that – but that is a dream role.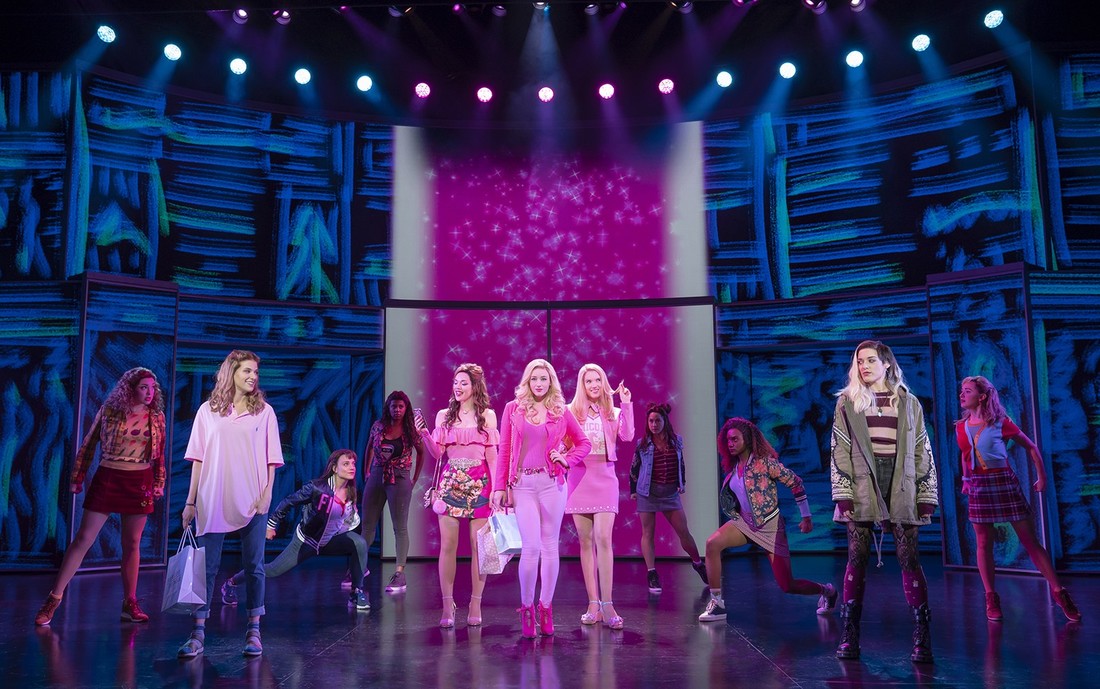 Mean Girls national musical production, photo by Joan Marcus
Individual tickets for Mean Girls wrange in price from $30-$120 with a select number of premium seats available. Individual tickets will be available by calling the Broadway In Chicago Ticketline at (800) 775-2000 or by visiting BroadwayInChicago.com. Tickets are available now for groups of 10 or more by calling Broadway In Chicago Group Sales at (312) 977-1710.
Interviewed by Matt Inawat. Ron Matthew Inawat is president of the GoPride Network and contributes to ChicagoPride.com, PrideLA.com and other sites within the GoPride Network. Follow @cpmatthew