A GoPride Interview
Elaine Dame
Love of the Arts: Chicago jazz singer, Elaine Dame shares her journey and shows her love in an upcoming livestream
Making music has meditative and restorative qualities for me, hopefully for the audience as well.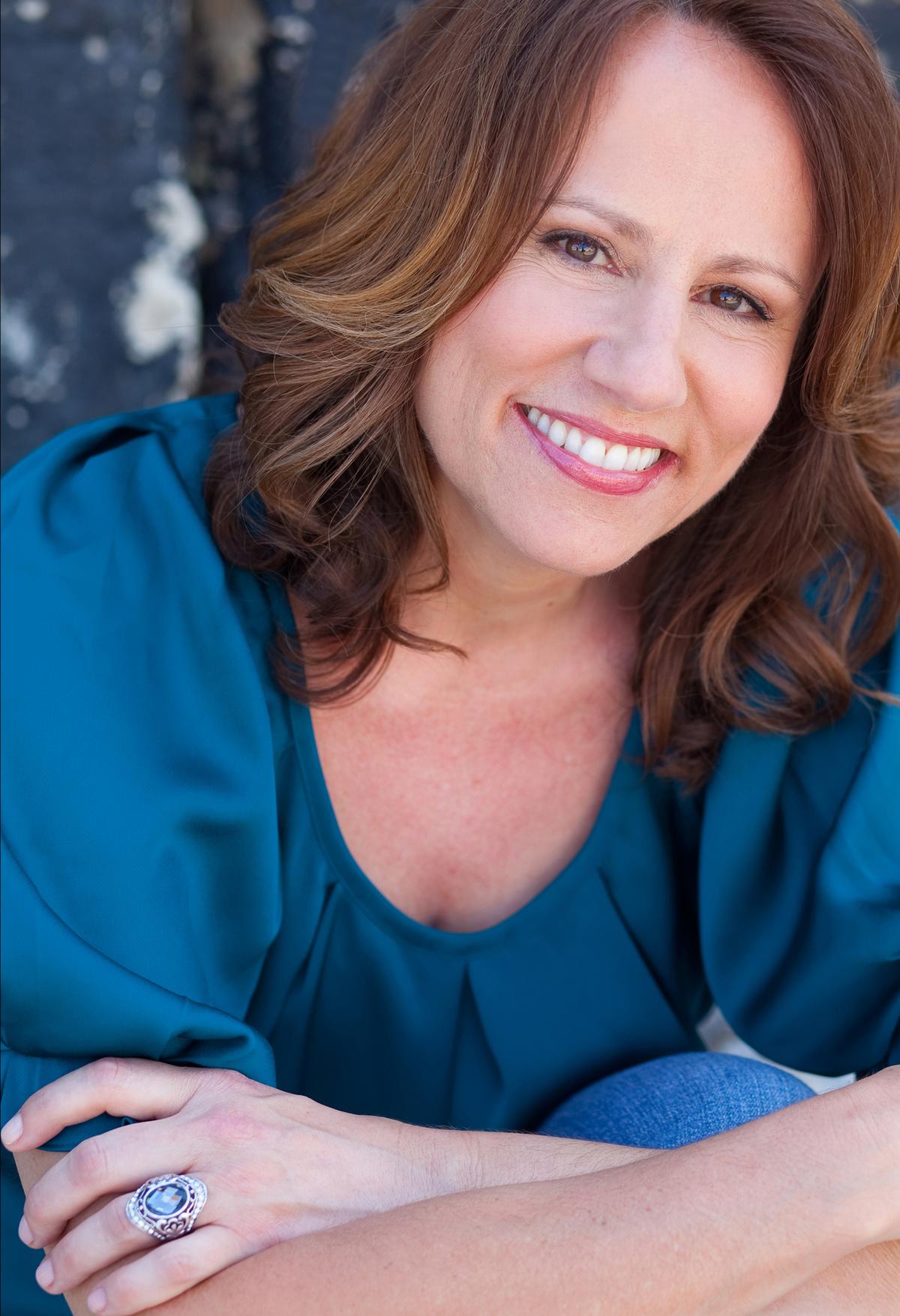 photo credit // elainedame.com
Chicago jazz singer, Elaine Dame shares her journey and shows her love in an upcoming livestream
Due to the Covid-19 pandemic, the work of artists has stopped. Something so important and inspirational as the arts has really taken a hit. Thankfully many artists have been resourceful and used technology to share their work. One such artist is musician, Elaine Dame.
Since 1996, the woman Time Out Chicago called "a jazz dynamo" and "a gem in the city's vocal jazz scene" has been turning heads and capturing attention at venerable jazz venues from coast to coast, bringing her unique, superlative interpretations to vintage vocal classics and modern standards alike.
With Valentine's Day approaching, Elaine and guitarist Andy Brown are set to host two hours of tunes to get you in the spirit and make the day from home, even better. We caught up with Elaine to see how she's doing and what she has been up to.
BP: Why do you do live streams?
ED: I do them for many reasons, the most important reason being that making music brings me joy. It is one of the few times when I am living in the moment. I have an anxiety disorder and my brain often works overtime. At the beginning of the Pandemic, I would have anxiety attacks in my dreams, then I'd wake up in the middle of one and that's how I would start my day. Good times. Thankfully, that's not happening anymore. Making music has meditative and restorative qualities for me, hopefully for the audience as well. I miss performing for a live audience! I miss the give and take of energy. Music can have magical and mystical qualities when the audience and the artist are committed to participating together. I think we all took for granted what it means to gather and have communal, ritualistic experiences. When this damn thing finally ends, it's going to be glorious to be together again! In the meantime, live streams will have to suffice. They provide an outlet for people to come together in the only way we can now.
BP: How long have you worked with guitarist Andy Brown? How did you meet?
ED: Neither of us can remember exactly when or how we met, but it has got to be at least 10-12 years ago, if not more. He plays on my latest CD, he was in my band at The Chicago Jazz Festival when I was there in 2015, we have done countless restaurant, club, corporate, and wedding gigs together. I also hosted a jazz jam at a now-defunct club called Katerina's for two years and he was my partner there as well. Pre-Pandemic, Andy was working almost every night of the week, so I was working less with him as he was simply not available. It's been a joy to reconnect with him with these virtual concerts. Andy is such an incredible musician, and he is especially wonderful as an accompanist for a singer. He is a very soulful and sensitive player and a great listener. Singing with him is like lying on a warm, soft pillow with good support. He always has my musical "back." And that makes it easy for me to take risks and step out more when I am singing.
BP: How has the pandemic impacted the arts? Where do you see things going once we return to normal?
ED: I think it is obvious that it has been difficult for artists and live music venues. It's impossible to predict when things will return to normal. There have been and continue to be many closures, and many venues are hanging on by a thread. Much of the money that was supposed to go to deserving venues has been misappropriated and mismanaged, unfortunately. Nonetheless, artists and the people who run live music venues/arts centers are resilient and resourceful people. They must be, even in "normal" times. Due to the Pandemic, I think people are realizing how vital the arts are in our daily lives and what an important purpose they serve in our society. Since the dawn of time, music has provided an outlet for people to come together and experience and express what it means to be human. We're all really missing LIVE experiences, right? So, hopefully, people will attend concerts and shows regularly and massively support artists and venues. Hopefully, people will have a fresh and renewed appreciation for the arts and artists. That's what I'm hoping for.
BP: How have you been surviving during the pandemic?
ED: I lost my Mom to Covid last May. I have been surviving emotionally with the help of a good therapist and great friends and family. Although, I went under a rock for a while, and I am just now coming up for air in terms of my profession. I did a crowd-funding campaign in December of 2019 and I was supposed to be recording my third CD in 2020. I'm still not sure when I'll be able to get to that. I was in the middle of a Winter Tour when Covid hit, and I lost one week of the tour. All my work for 2020 and 2021 was canceled. Losing this work was difficult not only financially, but mentally as well, as getting the work takes so much time and effort and it all went bye-bye in one fell swoop. It was a hard pill to swallow. As for financial survival, I applied for a lot of financial aid and received quite a bit. In the first week of the Pandemic, I applied for everything I could, even if I thought I wouldn't get it and I ended up getting aid from random sources. I feel extremely fortunate to have been proactive in the beginning because there were so many artists who applied for aid that didn't get any, as the money ran out. For example, one of the financial aid sources had enough funds to give $1000 to about 1000 artists and over 50,000 artists applied. Additionally, there were many individuals who gave me money (unsolicited) which warmed my heart a great deal and kept my spirits up early on. It boosted my morale quite a bit.
For instance, there is a man from South Bend, IN who randomly sends me money. I have never even met him! He said that he had seen me perform many times at a venue there called Merriman's Playhouse, and he wanted me to know how much he appreciated the music. Isn't that incredible?! I've had an amazing amount of support from friends, fans, and family. I don't take it for granted and I am grateful for it every day. I know how fortunate I am. I also got a job at a grocery store called Foxtrot in March of 2020 and thankfully, I am still teaching vocal lessons via Skype. I really miss seeing my students. I used to host a monthly vocal jazz open mic at a lovely place in the south loop called Cafe Ciao. I can't wait to get back at it. My students are amazing, and we had a blast. Finally, I am not embarrassed to mention that I am also receiving SNAP benefits ("food stamps") and I am currently enrolled in Medicaid. I have paid into this system my entire working life, so I am happy to take advantage of it. It helps a great deal. I have been a freelance artist for about twenty years, and as I mentioned earlier, to do this job you have to be resilient and resourceful. Those qualities have been put to good use during the Pandemic.
Catch Elaine Dame and guitarist Andy Brown's Valentine's Day Livestream: An intimate duo concert. Sunday, Feb. 14th from 6:00-8:00 p.m. (Central Time). Exclusive access to the stream with requests taken in real-time can be found here: https://bit.ly/3ik1HGd