A GoPride Interview
Isaiah Grass
Chicago-based singer-songwriter, Isaiah Grass, is looking toward the future
Tue. April 20, 2021 by GoPride.com
Many things that we took for granted before this pandemic, seem so much more special now.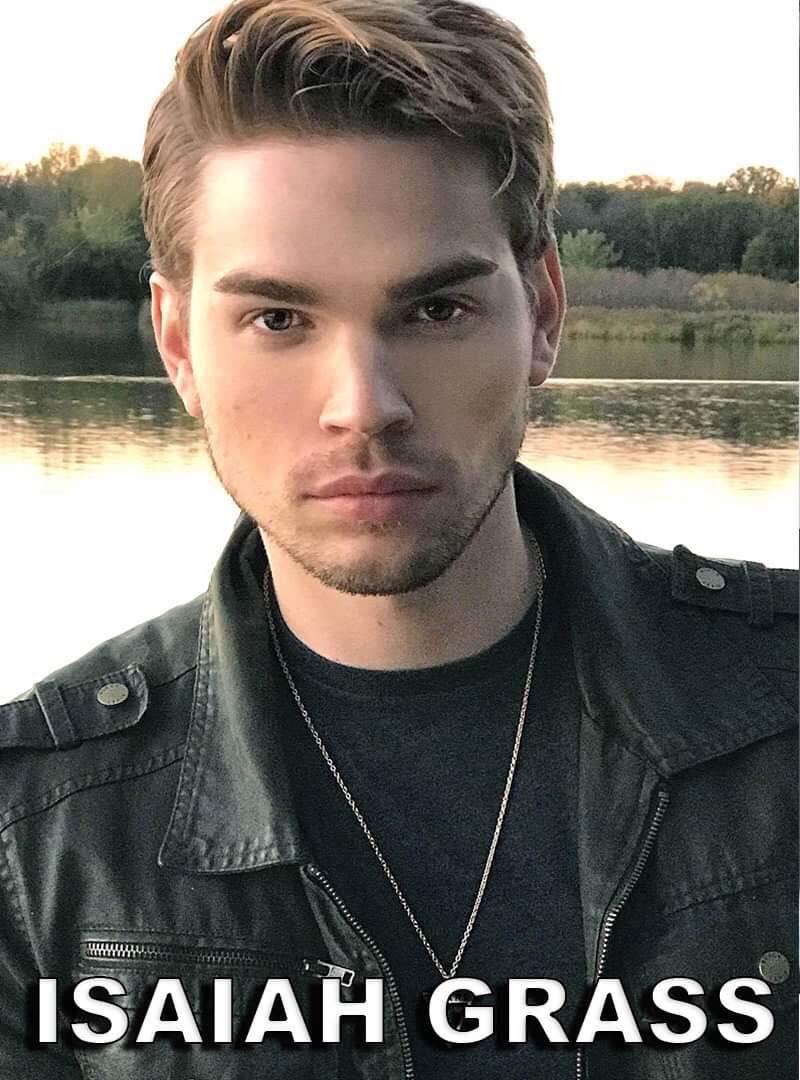 photo credit // isaiahgrassmusic.com
Singer-songwriter Isaiah Grass was raised in South Carolina beginning his musical journey at the age of seven, singing in his church choir. In 2009 he graduated from a performing arts academy, launching his eager career in music. Since then Isaiah has worked hard over a diverse set of opportunities to perform.
He's been seen in festivals, fairs, and clubs. Just before the Covid-19 pandemic, Isaiah even had the opportunity to audition for American Idol. With a new album of songs released last February, GoPride.com chatted with this Chicago-based talent to see what he's been up to.
GP: Have you always wanted to be a singer growing up?
IG: When I was kid, I had a lot of dreams, just like everyone. However, growing up I found a hidden desire within myself wanting to entertain others. At a young age, I used to sing in the church and school choir. I would also visit nursing homes and sing for the elderly. Graduating from a performing arts school, lead me to follow my heart and realize that music was my passion. There was something about singing for others, that made me happy. Throughout my life, I have been encouraged by so many people to pursue music. I was also scouted by modeling agencies after high school, which helped me to build self-confidence, and gain the tough skin that is needed in this industry. Although I did not choose an easy career path, it has opened many doors, and created unforgettable memories!
GP: Where is home for you?
IG: I was born in North Carolina but raised in South Carolina. I am currently based in Chicago and now consider it my home.
GP: At the beginning of the pandemic, you auditioned for American Idol, how was that experience?
IG: Ever since I was a teenager, I have watched American Idol, and admired the singers. I was speechless when the talent scouts from American Idol discovered me online and invited me to audition in front of the executive producers from the show. When I auditioned in front of the executive producers, they told me I resembled Adam Lambert and that I had a strong look, an incredible voice, and their viewers were going to love me. I was very flattered to know they felt this way about me!
Before, I auditioned on television in front of the celebrities, there was B-roll footage, rehearsals, etc. We randomly bumped into Ryan Seacrest, and he asked to interview me. This was unexpected, but so cool! Once I auditioned in front of the celebrity judges, I was so excited to meet them. When I finally started to sing, they all chose to stand up simultaneously and sing-along with me during my audition! That was not rehearsed, it was real, and I was shocked it was happening before my eyes!
After my performance was aired on television, thousands of people reached out to me wanting to offer their feedback, show their support, or even share personal experiences being on reality television. I had no idea what to expect after millions of viewers around the world saw me on American Idol. It was a once in a life-time opportunity, and I have memories I will never forget!
GP: How did you deal with the criticism from the judges? What are your takeaways?
IG: The judges and the producers gave me nothing but positive feedback. I wish they aired my entire audition, so the viewers got a better idea of my experience on the show. I am flattered that Katy Perry, Lionel Richie, and Luke Bryan chose to stand up and sing – along with me during my audition.
There was certain footage that was not aired, which could have really helped a lot of people. For example, I told them I was bullied as a kid, and I came on this show to help inspire others that no matter what obstacles we face in life, with determination anything is possible. When they asked me about my occupation, I told them I have been hired as a model/influencer, but I also use my social media to help raise money for charities, children's hospitals, and giving back to the community wherever I can.
I also mentioned my voice teacher passed away, and he was the reason I auditioned for the show. What I take away from being on American Idol is that I was true to myself. From being on the show, I was able to perform in front of celebrities, entertain the viewers, gain more knowledge of the entertainment industry, and experience being on national television! I will forever be grateful for the exposure it provided me worldwide and I encourage people to listen to my music, visit my website, and follow me on social media to discover who I truly am.
GP: Your new album "Dance in Love" dropped in February, tell us about it.
IG: Absolutely! To clarify this is my second album, my first was titled: "Expect the Unexpected." In between the two albums I also created five singles. ('A Girl Like You', 'Climb Over Mountains', 'This Is Not a Love Song', 'Wherever You Are', and 'More Than Friends'.) I am currently working on another single.
"Dance in Love" is nine high-energy remixes of my songs I have created throughout my music career. I collaborated with several DJ's from around the world on this project. It is perfect to dance to, listen to when you're exercising, going on a road trip, cleaning your house, or just wanting to have fun wherever! 2020 was not the best, so I hope this will help motivate people to achieve new goals!
GP: Now that there is a light at the end of the COVID-19 tunnel, what is your plans?
IG: Like many musicians, all my live events were canceled, so I have been focusing on doing more virtual shows whenever I can. Many things that we took for granted before this pandemic, seem so much more special now! For example: Socializing with people, eating out at restaurants, going to the beach, doing live events, recording in the studio, and so much more.
During this pandemic, I have taken online courses, learned new skills, and found self-discovery within. No one really knows what is going to happen, but I am hoping for a positive change in the world. All we can do is show kindness, have empathy to others, and hope for the best!
Interviewed by GoPride.com