A GoPride Interview
Elaine Dame
Elaine Dame Goes Retro
Tue. December 3, 2019 by ChicagoPride.com
70's music is rich melodically, harmonically and rhythmically, which lends itself well to a jazz interpretation.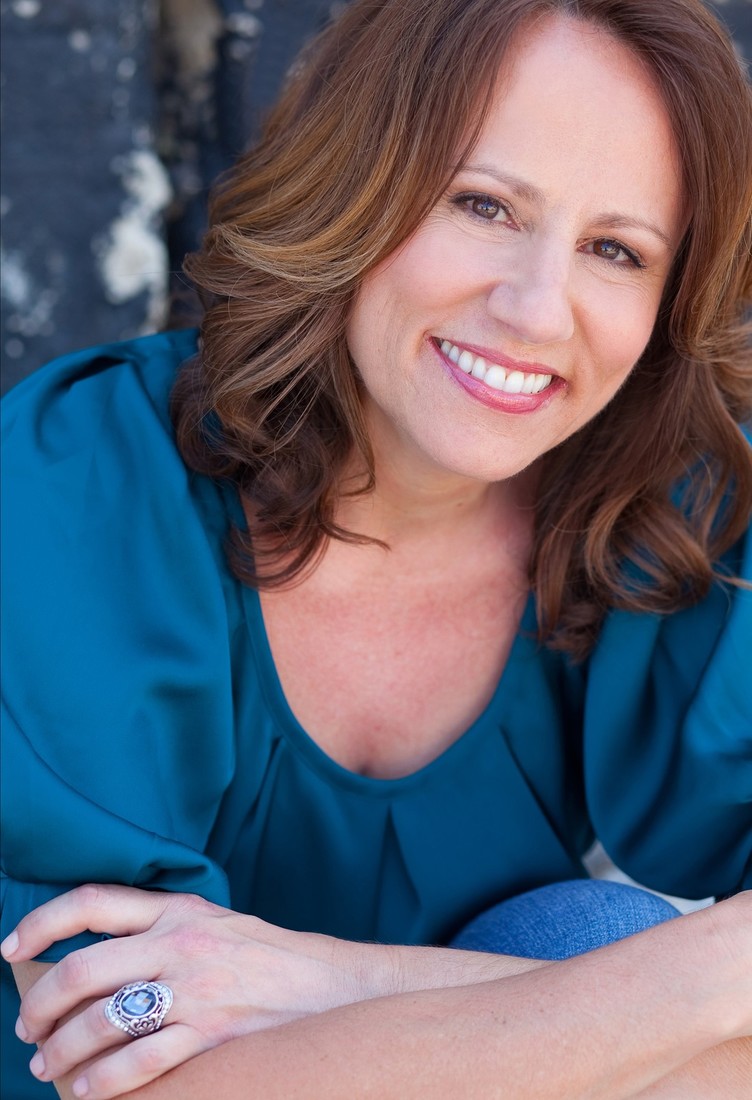 photo credit // elainedame.com
Chicago jazz singer, Elaine Dame goes back in time
Chicago jazz singer, Elaine Dame has been wowing audiences nation wide since 1996. Known not only as an entertainer, and artist, Dame spends a considerable amount of time teaching, hosting a monthly vocal jazz open mic and an upcoming winter tour. Now Elaine is embarking on a new adventure, back in time. ChicagoPride.com sat down with Ms. Dame to get the whole scoop.

CP:You're working on a new album, can you tell us about it?
Elaine: I'm ridiculously excited about this project! I'll be recording jazz renderings of some of my favorite music from the 1970s with arrangements by an incredible Chicago-based composer, clinician and jazz musician Chris Madsen. Chris and I have been working together for a long time and we have great mutual respect and admiration for one another. We have an excellent working relationship and his arrangements are super funky and fun to listen to. 
CP: Why now?  
Elaine: I have wanted to record this music ever since my last CD which was released five years ago. I was even thinking about it as I was recording the last one! I want to do something a little more "outside the box" in terms of a typical vocal jazz recording. The repertoire on my first two CDs were mostly standards. And although I am very pleased with the way they both turned out, I think the 70s theme will be more provocative and musically interesting because listeners will be hearing a classic song in a completely new way. Plus, doing a theme makes the project more marketable and more approachable to all the press and radio folks too (although it's not the reason for my wanting to do it, it's just a happy by-product) considering the massive amount of vocal jazz records they come across. Hopefully, it will be something they want to spin on the radio and talk about.  It would also be great if a generation of new listeners gets introduced to "new" music from the era. 

CP: Why a focus on the songs of the 70s? 
Elaine: I was lucky to grow up at a time when there was an incredible amount of amazing music from all genres, including classic rock, R & B, soft rock, funk, blues, pop, and even disco. I was listening to everything from Van Halen, Ambrosia, Heart, and Steely Dan to Earth, Wind and Fire, the Bee Gees, Bonnie Raitt (before anyone knew who she was), ELO, Chicago, Joni Mitchell, George Benson, and Pink Floyd. The list just goes on and on! Much of the music is rich melodically, harmonically and rhythmically, which lends itself well to a jazz interpretation. Additionally, I have a deep emotional connection to music from the 70s. I can hear a song from the era and it instantly takes me back to a specific time and place. It's heart-warming, sentimental, and nostalgic. I hope the people who hear the recording will feel this way too. 
CP: You seem to be everywhere! What have you been up to and where have you been performing? 
Elaine: I'm lucky in that I do keep very busy, although it's because I am constantly hustling. I don't have an agent, so I book all my own gigs. I also have a huge roster of students right now (private vocal jazz students, as well as a small handful of piano and classical flute students), I host a monthly vocal jazz open mic and I am about to embark on a winter tour from January to March of 2020. It takes a lot of time and effort to book these out-of-town dates but it's worth it because I get to work with new musicians from all over the country and explore a new city too. I'm trying to build a national fan base and it takes a lot of time. I'm happy to say that I'll be headlining some of the same clubs (always a good sign when they want you back!) and some really exciting new ones like the Kerrytown Concert House in Ann Arbor, Herb Alpert's Vibrato Jazz Grill in LA and Dazzle Jazz Club in Denver where I'll be headlining on Valentine's Day. My dream is to start to sing overseas as well so I can see the world and do what I love at the same time. I'm also crazy busy providing entertainment for private corporate events and holiday parties right now. Tis' the season and I love holiday music. 

CP: How can we get your new album? 
Elaine: I am doing a crowd-funding campaign via Indigogo. You can hop on to the website and pre-order the CD, either a digital or hard copy, and there are other fun" perks" to choose from as well. Producing a CD is incredibly costly and a pre-order will go a long way in helping me fund the recording. Really, any amount is deeply appreciated and you will hopefully really enjoy the music.
You can find out more about Elaine's upcoming album via this video below with Chris Madsen.

Interviewed by ChicagoPride.com