A GoPride Interview
Ben Thornewill
Jukebox the Ghost celebrates Queen
We are super supportive and allied with the LGBT community.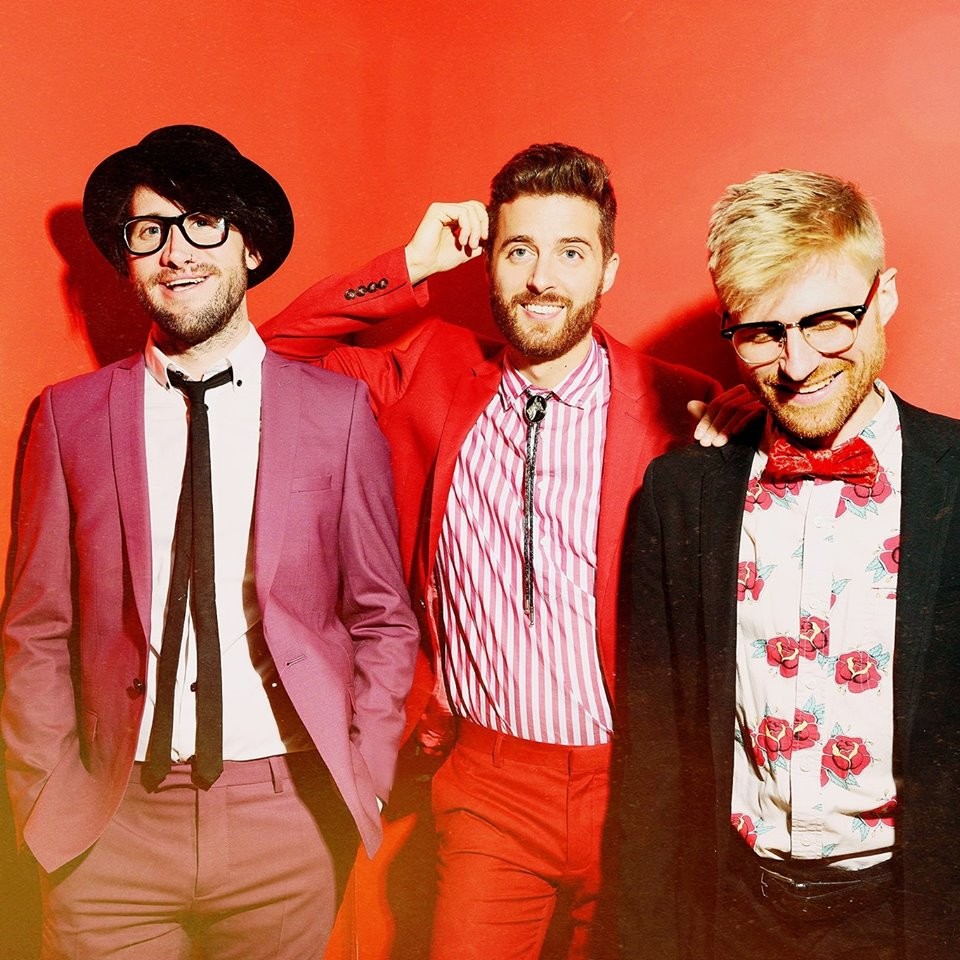 Jukebox the Ghost talks about Queen and their live music
Jukebox the Ghost is a pop band made up of Ben Thornewill, Tommy Siegel and Jesse Kristin. The trio met while going to school at George Washington University. They were originally call The Sunday Mail but changed their name to Jukebox the Ghost after a song and a novel. 
They recorded a cover of Ace of Base's "Beautiful Life" in 2008 and toured with Ben Folds after releasing a debut record Let Live and Let Ghosts the same year. 
The latest album Off to the Races brought a successful single called "Everybody's Lonely.'
They sat down to talk about the new music at the Chicago stop of the recent tour. 
JN: (Jerry Nunn) Whatever happened to The Sunday Mail?
BT: (Ben Thornewill) They gracefully bowed out to oblivion. That was the college version of us. It was ridiculous. We weren't a good band. We had all these old songs that we had been writing and performing. We took a break from it and decided to reset. 
JN: So you came up with a completely different band name. 
BT: Yes, an equally bad band name, Jukebox the Ghost [laughs]. We have continued with that name for 12 years now. 
JN: Over a decade…
BT: We are old!
JN: Who is the huge Queen fan of the group?
BT: It is so funny, we all are now. It was a very gradual process, getting towards the HalloQueen events where we play Queen. I shave off my beard and have the mustache and dress as Freddie. It is my favorite part of Halloween every year. 
We have all been queen fans forever. For years, I would be compared to Freddie Mercury and Queen. I think a lot of that is because I learned to sing at a piano. If you learn to play piano you sing bigger because you are trying to get your voice over a lot more sound and a bigger instrument. That ended up with me sounding a bit more Freddie-ish. I sounded more operatic and classical. People kept saying we sounded like Queen so we eventually learned some Queen covers and then a whole set of Queen. 
When we made our last record we decided to use those references a little more directly. That is how we ended up in a Queen-y world!
JN: I just saw Bohemian Rhapsody. 
BT: Haven't seen it because I have been on tour. I heard it's a little vanilla and safe. 
JN: I didn't know he had extra teeth and they said that's why he could hit certain notes. 
BT: That's not how it works!
JN: The new album is perfect for people who like Queen. 
BT: The first track on the record I didn't write it to sound Queen-y. I was just trying to be ridiculous. I recorded over a 100 vocals stacked on it. I was just having fun. I would write another crazy part and put a bunch of vocals on it. In the end, it did sound like Bohemian or extravagant. 
When we recorded it, we put a guitar solo in there and decided to make the drum sound big. It just sort of happened. 
JN: Where do you record?
BT: This record we did mostly in Brooklyn, a couple of times in LA. Almost all of the vocals I did in my space at my home. It just depends on where we end up. 
JN: You have very positive lyrics. 
BT: I try to. I am a very positive person. I am generally happy and want my musical output to be joyous. I hope people party to it or it makes them smile. I want them to feel something. I am not interested in moping around. 
JN: I watched the video for "Somebody" and saw a gay dancer. I was wondering how the band feels about the LGBT community. 
BT: We are super supportive and allied with the LGBT community. A big portion of our fanbase is LGBT. We haven't explicitly advertised that it's a welcoming place, but I think it is implicit in the music we make. It's a little campy and theatrical. 
JN: There's peanut butter and jelly at your meet and greets!
BT: Juice boxes and toast is all part of it. 
JN: Off to the Races is a whole album instead of a bunch of singles. 
BT: We have been making records. It is a little antiquated and I don't know how long that will last for, but the idea is that we have something that people will listen to all the way through. It is an experience and has an arc. It feels cohesive. 
JN: There is some strong songwriting. Talk about the song "Simple as 1 2 3." 
BT: It came out of the piano line. When I was writing that, I was really trying to think about writing something simple and iconic. I wanted a piano part that anybody could play. 
That simplicity put me down a path of thinking about things. we make things more complex than we need it to be. If there is someone you want to talk to then go talk to them. If you like somebody just say it. it is so much easier than we make it. So much of our personal lives are overwrought and overthought. That is how I write. I over think things. 
The whole song is about living simply and directly. 
JN: How would you describe your live show to people?
BT: There are only three of us. There has only been three of us forever. Because we have been touring so long and our live shows are our bread and butter, we have taken strides to make them dynamic, theatrical, fun and a party. The reason we have a career is that people keep coming to our shows. I think people come to the shows because they have a good time and it feels freeing. That is what we aim for.
Interviewed by Jerry Nunn. Jerry Nunn is a contributing writer to the GoPride Network. His work is also featured in Windy City Times, Nightspots Magazine and syndicated nationally. Follow @jerrynunn