A GoPride Interview
Belinda Carlisle
Belinda Carlisle talks about career and Chicago Pride Fest
The LGBT community has been a big support from the very beginning.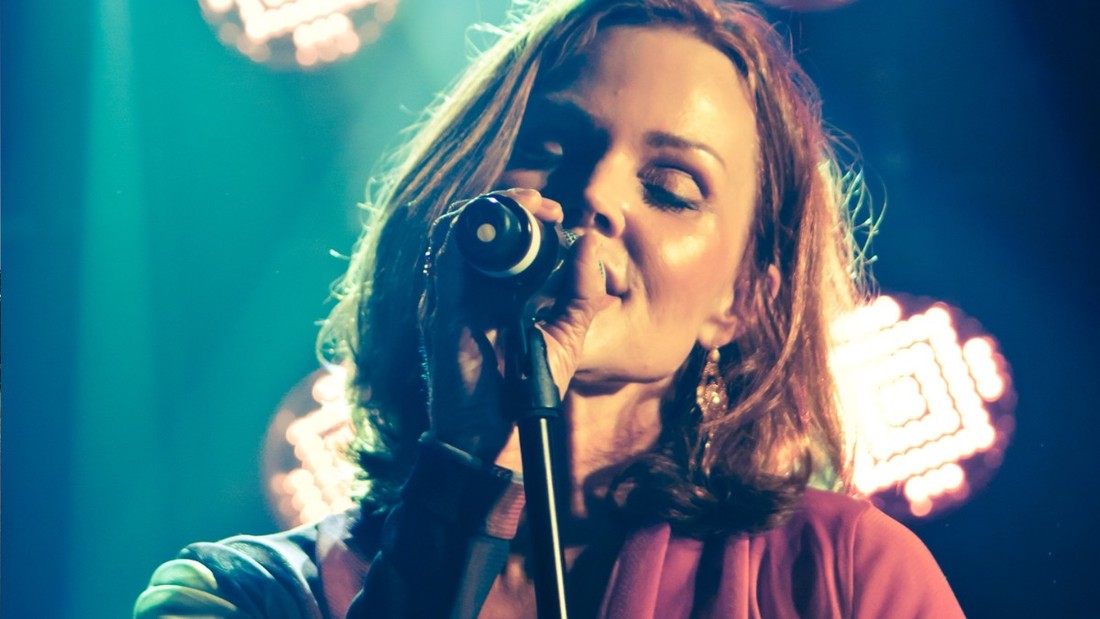 belinda carlisle performs chicago pride fest, june 17
photo credit // northalsted.com
Feeling the Magic of Belinda Carlisle
Belinda Carlisle has carved out a career in music for decades. She founded The Go-Go's and became the first all female band to achieve a number one album, writing and playing their own music along the way. 
Carlisle pursued several solo projects, first with a self titled record, then with Heaven on Earth containing smash singles, and the follow up Runaway Horses. The Go-Go's reunited for a tour and greatest hit album after that and have continued to perform together over the years. 
Her solo albums have forced her to grown in new directions and be even more in the spotlight. In 2009, she performed on the eighth season of Dancing with the Stars and starred in the musical Hairspray in London's West End. 
In 2018, she returns to Boystown for Chicago Pride Fest,  June 17 at 2:30 p.m. on the Bud Light North Stage.  
JN: (Jerry Nunn) At the beginning of your career did you think you would be performing this many years later?
BC: (Belinda Carlisle) No, I had no idea. I really never thought that this would be a profession of mine until really after The Go-Go's I felt that this is what I'm obviously meant to be doing in life. I still can't believe how lucky I am.
JN: What is the secret to having a long career?
BC: I think I have a distinctive voice, although it might not be the best one, When I sing a song people know it's me. Also, I think I have a pretty good sense of myself and a good ear for melody.
JN: What advice would you give a singer like Camila Cabello who left an all girl pop group Fifth Harmony to go solo?
BC: Follow your instincts and learn to say no.
JN: How do you pick a set list for a Pride Fest festival as opposed to a regular tour date?
BC: Usually a Pride set is live to track and shorter than a normal set. If that is the case then I just do a set of hits from both The Go-Go's and solo albums.
JN: Is there a favorite song to play live?
BC: "Summer Rain" is usually my favorite, which I have always loved and probably my favorite song I've recorded. 
JN: One of my all time favorites is "I Feel the Magic." Will you play it at Pride Fest for me?
BC: I forgot that song, but thank you. No one really has ever said that to be honest.
JN: Who shot the iconic cover of the album Belinda? 
BC: Matthew Rolston shot my first cover. I was really inspired by early Ann-Margret photos, so the idea was to keep it simple and to be a sort of homage to her. 
JN: "I Need a Disguise" was originally written for The Bangles. Was there ever any beef between The Go-Gos and The Bangles?
BC: Yes, that's true. There was always a healthy rivalry between the two bands but always mutual respect. In fact I think that The Bangles harmonies kick butt on The Go-Go's harmonies. Susanna and I are good friends and in fact have done shows together, a set comprised of Go-Go's, Bangles, and solo material.  
JN: Do you have one crazy fan story that sticks out in your mind?
BC: I got an envelope of pubic hair from a fan. That always sticks out in my mind…
JN: What has the LGBT community meant to your career?
BC: The LGBT community has been a big support from the very beginning. They were always the most supportive. I have always had gay and lesbian friends from even my school days. Presently I would say they make up 90% of my friendships. They do and always have had the best taste and humor.  
JN: When is your son coming to Chicago? We would love to have him speak at an event. He is awesome!
BC: My son is going to try to come to Chicago. I'm proud of him in so many ways. He's always been an activist and political. He's smarter than me.
JN: Did you leave anything out of the book Lips Unsealed that you would add back in?
BC: There are plenty of things I left out, and there are good reasons for that! [laughs]
JN: How excited are you to perform with the Los Angeles Philharmonic Orchestra with the Go-Go's in July and what do you expect the dynamic to be like?
BC: Yes, Go-Go's shows are always special and it will be even more special with the Philharmonic. With 40 years of dynamics together this will make for great energy, of which a Go-Go's show is full of.
JN: Talk about Head Over Heels the musical. What input did you have in casting and the formation of it? 
BC: For once we left the experts do what they do when it came to Head Over Heels, but we have loved this concept and casting from the very beginning.
JN: What is a tip for staying so young looking?
BC: Oh, I don't drink or smoke. I have pretty much a daily yoga practice and also pilates three times a week. That and headstands!
JN: What was the behind the scenes of making the album Wilder Shores?
BC: I like to say it was a divine download. It was the strangest and most interesting recording experience I've ever had and the most fulfilling. There is real magic in those mantras.
JN: Any new music planned for the future?
BC: Yes, working on a new album. It's pop and in English…
JN: Looking forward to see you in Boystown!
Chicago Pride Fest
Belinda Carlisle performs the North Stage at 2:30 p.m. on Sunday, June 17. Chicago Pride Fest, which is organized by the Northalsted Business Alliance, runs June 16-17 on Halsted Street between Addison and Grace. A $10 donation is recommended. The Chicago Pride Parade is the following Sunday, June 24 at noon. 
Chicago Pride Fest Line-up: Saturday, June 16 | Sunday, June 17
Related: Mya set to close out Chicago Pride Fest, June 17
Interviewed by Jerry Nunn. Jerry Nunn is a contributing writer to the GoPride Network. His work is also featured in Windy City Times, Nightspots Magazine and syndicated nationally. Follow @jerrynunn