A GoPride Interview
Wanda Jackson
Wanda Jackson toasts at City Winery
I always said if I can make it to 80 years old that would be it, and 80 is coming up!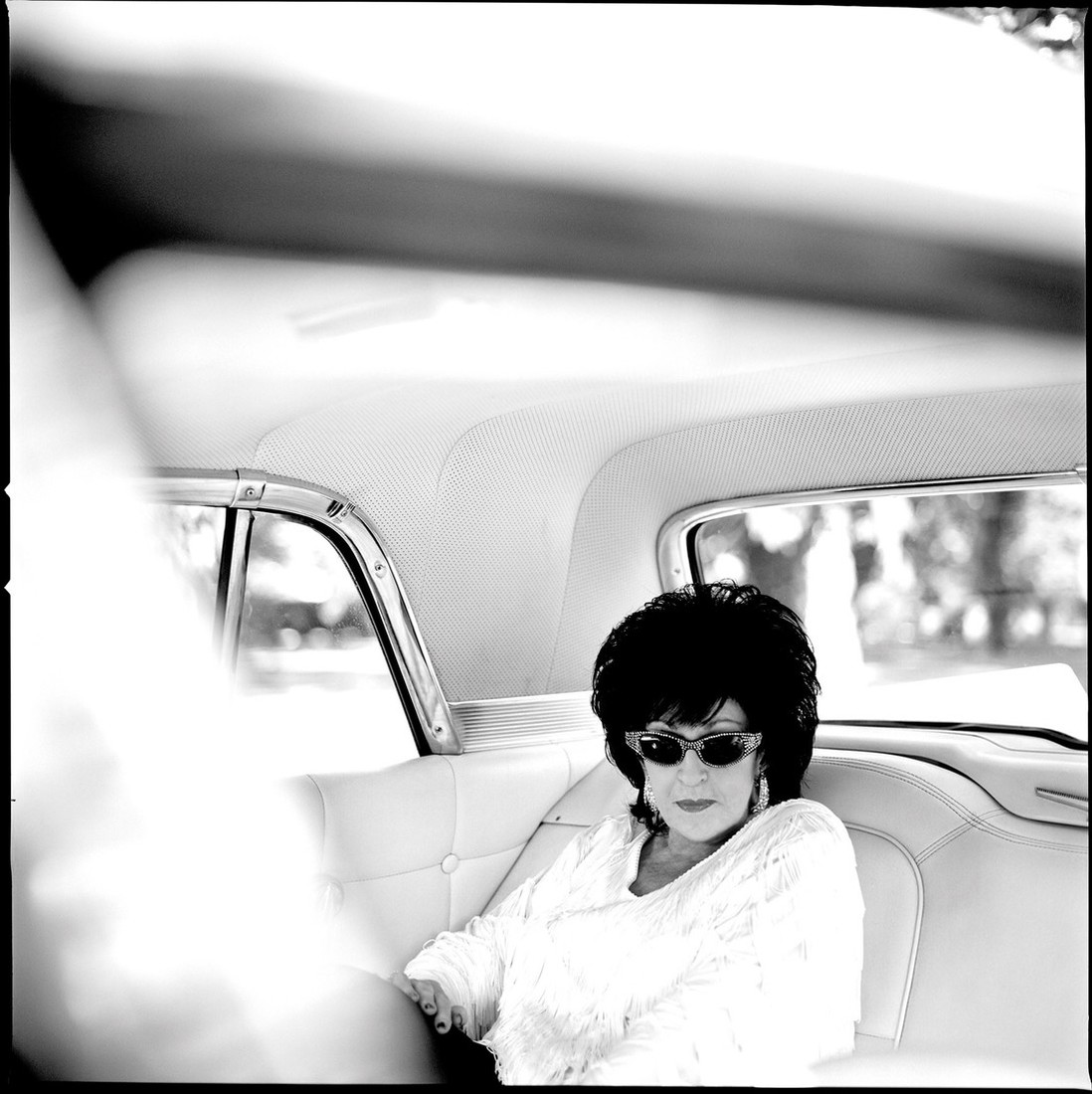 Legendary singer Wanda Jackson talks about long career
Singer Wanda Jackson has had a lengthy career. She is known as the queen of rockabilly music. She shifted to country music with hits in the late '60s "Tears Will Be the Chaser for Your Wine" and "Fancy Satin Pillows." She had a Top 40 hit with "Let's Have a Party." This was also recorded by Elvis Presley, who she dated in the past. Afterwards she did a gospel album. 
In 2009 she was inducted into the Rock and Roll Hall of Fame. Cyndi Lauper has mentioned her as a strong inspiration to her. Rocker Jack White helped with the album The Party Ain't Over in 2011. In 2012 Unfinished Business became her 31st studio album. 
Oklahoma City named an alley after her and her hometown of Maud, Oklahoma named a street Wanda Jackson Boulevard. 
JN: (Jerry Nunn) Hi, Wanda. I was born in Oklahoma like you. Are you still there?
WJ: (Wanda Jackson) You were? How about that. Yes, I am still live here. I am based here and travel around doing shows. It is my life being a traveler. 
This is a good place to be. It is a central area in the United States to fly out of. 
JN: Do you have a tour bus?
WJ: I don't. My boys travel in a van together. In the back is enough room for sound equipment. 
JN: I remember meeting some of your band in the past. Are they still from Tennessee?
WJ: I don't believe so. I use a different band called The Ladybirds. I have used them for a while. We get to the show independently. 
JN: How long have you been performing?
WJ: Gosh, I started on the radio when I was about 13 years old. 
JN: Do you plan on retiring, 
WJ: I will keep performing for a little longer. I always said if I can make it to 80 years old that would be it, and 80 is coming up! 
JN: Do you like all the traveling?
WJ: Yes. I have always enjoyed it. 
JN: Is this an acoustic tour?
WJ: No. I will be playing a little bit of everything that I have recorded all these years. We do the most popular ones of rockabilly and uptempo country songs. 
JN: You have to sing "Let's Have a Party."
WJ: Yes. I always do that. 
JN: Do you have a best memory of working with Jack White?
WJ: He was a wonderful, warm individual. I found out he was a perfectionist. It was a very good experience for me. 
JN: How was the experience of being inducted into the Rock and Roll Hall of Fame?
WJ: It was really awesome. I got to meet some of the artists I hadn't met before. I got to see and watch them work. I had a table down front for my guests. They had seats upstairs. It was more like a balcony, but I had the place full. A lot of my friends in bands came. It was a great evening 
JN: What would you recommend to women performing in music today?
WJ: I would tell them to hang onto their dreams. They might get sidetracked but just call that a little detour. They should stay on the road and pay their dues. It will help in the long run. 
JN: Well, you paid your dues. The business has changed so much…
WJ: You are right. It has changed. My changes though have been for the better, so I can't complain there. 
JN: Was there a different job you wanted to do besides being a musician?
WJ: This is not what I should have done, but as soon as I graduated high school my dad quit his job so he could go with me. We took off! 
I have never even considered another job. I saw too short those days to be an airline hostess. I wanted to be one, but that didn't happen. 
JN: Did you dad encourage you to be a musician?
WJ: Yes. He was all for it. He went with me and drove. He took care of the business. He watched over the bands. It probably wasn't a great life, but he decided to do it. 
JN: Would you ever want a movie made about your life?
WJ: Well, they keep telling me a movie is being made, but it is hard for me to believe that it is happening, for various reasons. It would be nice. 
I have a book coming out. It will be released early spring. I have a very good writer. From what I have read he's got everything right. The name of it is A Country Girl's Journey to the Rock and Roll Hall of Fame. 
JN: I look forward to seeing you at City Winery. 
WJ: I have played at one of the other City Winery's in the past so this will be a good show. 
Jackson shakes it at City Winery, 1200 West Randolph St. on May 17 at 8 p.m.
Interviewed by Jerry Nunn. Jerry Nunn is a contributing writer to the GoPride Network. His work is also featured in Windy City Times, Nightspots Magazine and syndicated nationally. Follow @jerrynunn
Serving the Chicago gay, lesbian, bisexual and transgender communities. ©Copyright 2019 GoPride Networks. All rights reserved.