A GoPride Interview
Kevin Ross
Singer Kevin Ross wants to 'Pick You Up'
I want to encourage my predecessors for the next generation to uplift them and make them feel better, to keep them on the right track.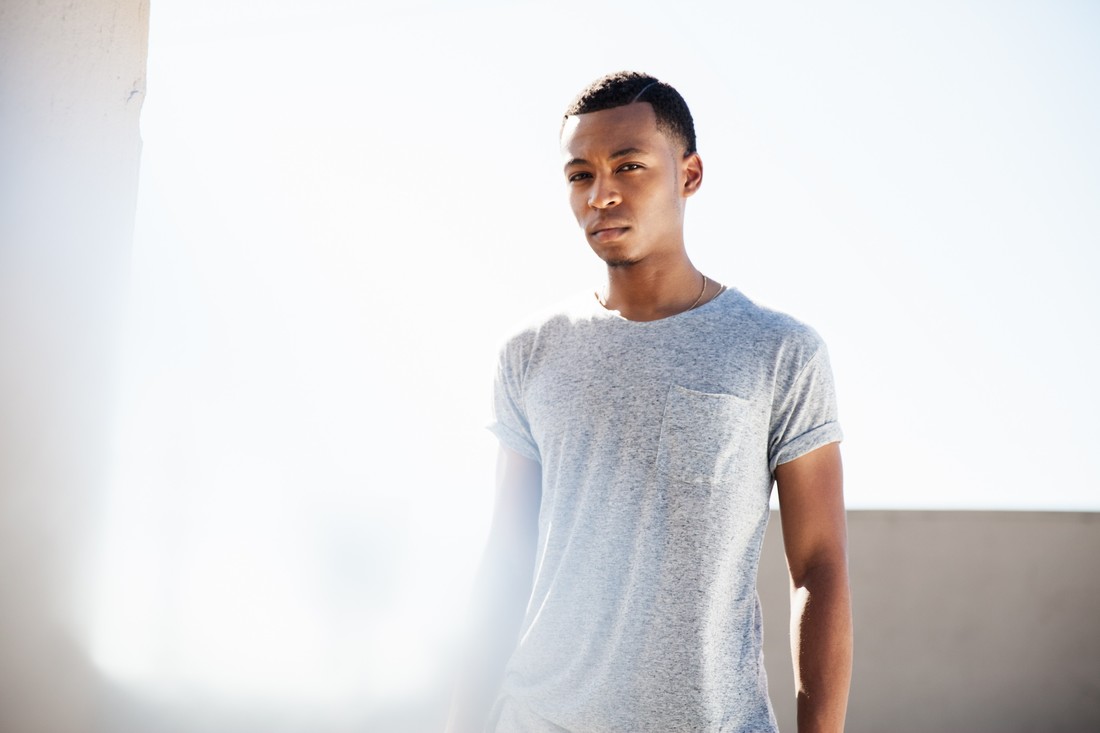 Singer Kevin Ross is up for an Awakening, the title of his debut album. This up and coming artist graduated from the Berklee College of Music with a degree in songwriting. Afterwards he began working with artists like Usher, Akon, and Jamie Foxx. 
Ross is currently on tour with Ro James and Nunn caught up to him backstage at The Promontory in Hyde Park to speak with him. 
JN: (Jerry Nunn) So you are originally from Washington?
KR: (Kevin Ross) From Washington, D.C. I went to school in Boston. Once I graduated I moved to Atlanta to start writing, now I live in LA. I moved there about three months ago. 
JN: Did you always want to make music?
KR: I always wanted to be involved in music, but didn't know what I wanted to do with it. I ended up being a singer/songwriter, now a producer. 
JN: Were there times you wanted to do one more than the other?
KR: I thought I wanted to be a writer. God had other plans. I had to move accordingly. 
JN: Talk about working with some artists. 
KR: I first started working with Jamie Foxx. I then moved on working with veterans of R&B like Dave Hollister, SWV, and Johnny Gill. After that more commercial stuff like Trey Songs, "Touchin, Lovin" featuring Nicki Minaj, and Ty Dolla Sign.
JN: Jamie is very nice. 
KR: He's cool. We recorded his song at his house. He was gracious enough to open up his home, and feed us, especially for a newbie like me. I was 21 at the time. 
JN: He's rich…
KR: I wasn't even looking at it like that, but it was a totally different world that I was exposed to. 
JN: What kind of music did you like growing up?
KR: I am a big '70s fan just all across the board, from The Beatles to Led Zeppelin. I like the Motown sound, Marvin Gaye, and Stevie Wonder. 
I feel like everyone we call icons and legends really had their big boom in the '70s, like Joni Mitchell, Earth, Wind, & Fire. That was a competitive time and I think the energy spoke through the music. 
JN: Did you parents listen to this music?
KR: Yes. I from DC and we have the radio station WHUR and they are the first ones to create a format called Quiet Storm. I grew up listening to a lot of these old songs on that. It really stuck with me. It is a part of my culture and who I am. I think that it bleeds through my music. 
JN: Have you listened to Leon Russell?
KR: Yes, may he rest in peace. I saw him last year at the Ascot Awards and they honored him. I was geeking out and a huge fan. 
JN: I went to junior high school with his daughter.
KR: Oh cool. He's awesome.
JN: What do you think of being compared to Stevie Wonder?
KR: I don't listen to comparisons. There will never be another Stevie Wonder ever. That is a gift that is one of a kind. You only get one of those every couple of hundred years. 
JN: Talk about your new album The Awakening.
KR: It debuts March 24 and is based on understanding how necessary you really are to your family, culture, and the world. For me it was understanding how necessary I am and how necessary my platform is. It is not about songs or what I think about myself, but it is the message that God has given me. I want to encourage my predecessors for the next generation to uplift them and make them feel better, to keep them on the right track. I feel like we all have greatness within us so we have to reach that zenith. I feel like we don't have enough music that tells our generation that we are worth it, that they belong, and have a purpose. I am just a little fragment to help contribute to that cause. 
JN: Songs like "Pick You Up" seem very positive and uplifting. 
KR: Absolutely. It is a very self reflective song because those are situations that I felt like I was in. They were circumstances that I felt like I couldn't get out of, being in a dark and dismal place, feeling alone, or that no one understands you. 
Even being signed and feeling misunderstood as an artist I feel like I have been given this record to motivate myself, and encourage myself to get up every day. I am just glad people are receiving it and it encourages them. Every comment and message from people resonates for me because it is personal. 
JN: The song seems like it is for people that were bullied or mistreated in their life. 
KR: It is for anyone that feels alone or no one cares about them. We have each other and that is a song to show them we are not alone. 
JN: Do you pick out the treatments for videos like "Long Song Away?" 
KR: Many of the videos I have done so far are with someone from Virginia, so a neighbor of DC, named Chris Scholar. He is an amazing video director that we have collaborated on a ton of videos together. He came up with the treatment. He curtails it to what I want. Since we are from the same place he gets the same feel. 
JN: What was the inspiration behind "Be Great?"
KR: It was an intro to the album. It is a charge for people to be great and reach their full potential in life. I was asking the questions to myself in The Awakening. I am not telling people what to do or preaching to them. I am talking to myself and taking documentation of how I feel and see the world. I am being completely transparent about my views. 
In "Be Great" I say the line, "I'm scared to jump, I'm scared to fail, I'm scared of you, and I'm scared of myself." That is the truth. Many times we allow fear to stop or hinder us. Fear is something within us. We can use it to propel us, and I choose that. 
JN: So The Awakening is your awakening?
KR: Yes, but it is about creating songs that can translate to a bigger audience other than myself. It is seeing how people can relate to my struggle. How many people woke up at the time I woke up? 
JN: Where do you see your music going?
KR: Across the world for people to feel love and god about themselves when they hear the music. I feel like The Awakening is just the tip of the iceberg for me. I am scratching the surface of what I am capable of as a musician, vocalist, and lyricist. 
I think it gives a clear view of the potential of what can possibly happen. I intend to be around for a very long time, and I plan on longevity. That is the main focal point of my career. I am excited to start chapter one. 
JN: You remind me of Sir the Baptist who I interviewed recently. 
KR: He's super dope! He has a fresh approach to things. 
JN: What did you learn from Maxwell?
KR: He told me to never do a song that I wouldn't do 20 years from now. In this business everyone wants you to do trends because you are young. The youth needs to hear something else too. If there are hundreds of artists doing the same thing then why can't I be a little left of center?
I am not the answer to any problem but I am an alternative. I am an option when we don't have too many options nowadays. Everyone wants to win with a certain sound, to each their own, but I have chosen a different path. I have faith that I will be blessed in that path. It is already manifesting itself now just being on tour with Ro James, and the new album coming out. Six months ago it was unrealistic for the album to come out. I thought it would never come out. I felt the momentum wasn't there. If you are long enough on a label and hear empty promises then it doesn't feel realistic anymore. I was wrong. 
JN: So it is time for The Awakening?
KR: Absolutely!
Interviewed by Jerry Nunn. Jerry Nunn is a contributing writer to the GoPride Network. His work is also featured in Windy City Times, Nightspots Magazine and syndicated nationally. Follow @jerrynunn