A GoPride Interview
Sigala
Artist Sigala Spins Some New Tunes
It is amazing that I can work with people that I loved when I was kid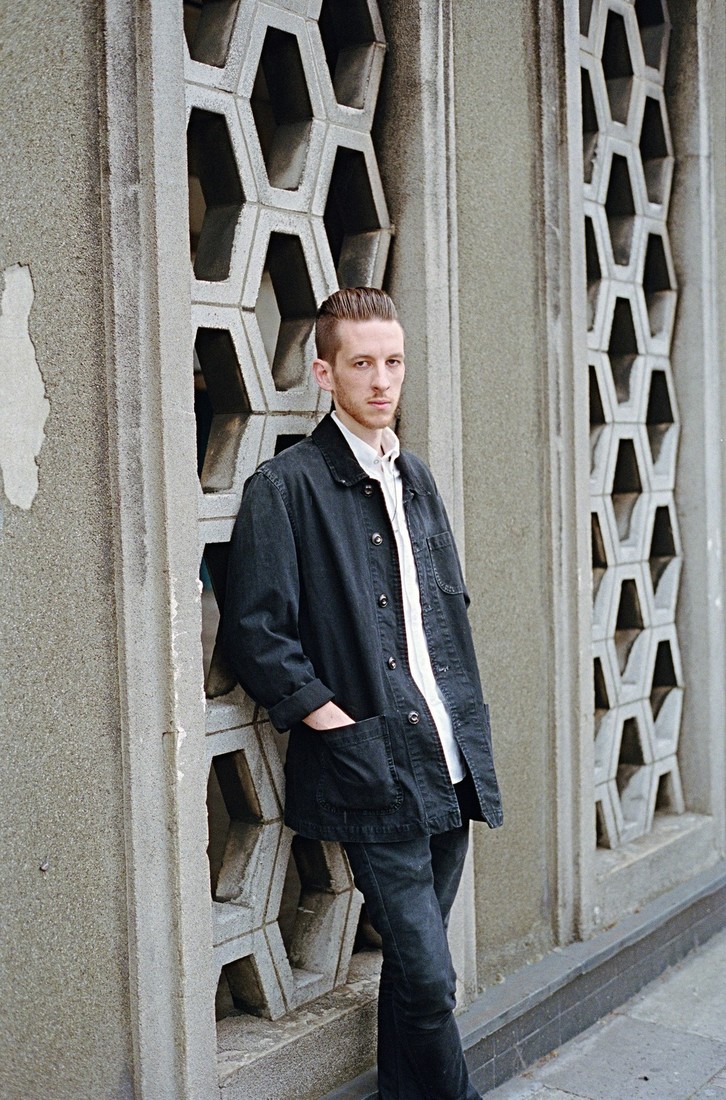 photo credit // jonangelo molinari
Mix the Jackson 5 and Mariah Carey and you get Sigala
Bruce Fielder or professionally known as Sigala is a British DJ who's quickly making a big name for himself in the United States these days. 
Hailing from Norwich, England, this record producer debuted a song last year with "Easy Love" sampling "ABC" from the Jackson 5. That reached number one on the UK Singles Chart and his follow up "Sweet Lovin'" reached number three. His next song "Say You Do" sampled Mariah Carey and featured Imani and DJ Fresh, eventually landing at number five on that same chart. 
His latest is "Give Me Your Love" featuring the talented John Newman and production from Nile Rodgers. His debut studio album is currently in the works. 
Flying into town Nunn caught up with him at his hotel to learn a little more about the talented new artist. 
JN: (Jerry Nunn) So you are from Norfolk?
S: (Sigala) Yes, it is a bunch of little settlements in a big countryside. It is on the coast northeast of London. It is famous for the Norfolk Broads, which is the seaside. There are lot of boats. It is really beautiful but nothing really happens there. It is really boring.  
JN: Did you study music?
S: Yes, I came out of high school and started working in a second hand music shop. It was basically a pawn shop and not very pretty. I realized I couldn't do that my whole life so decided to have one last stab at doing music. I tried on my days off but it was more and more difficult. I moved to London to give it one last go. That was five years ago. 
I studied commercial music at Westminster University. It wasn't all that intense in the areas I needed it to be but it got me to London and I met some cool people. It got me in touch with people in the industry. It got me on my feet. 
JN: Where does your name come from?
S: It is an old family name. It is my great great grandfather's surname. It should be my name but but when he got divorced his wife changed the name. My mum did family tree research and mentioned it. I thought it was interesting so took it. It is Italian. 
JN: Is this the first time you have performed in Chicago?
S: It is and the first time I have been here. 
JN: It is a late night set?
S: It is at 2:00 a.m. We have been traveling all day so taking a nap then doing the gig. I get enough sleep but it is staggered throughout the day. 
JN: Do you like all of the traveling?
S: I love it, or most of it. It can get a bit boring on the really long flights if there is no WiFi. If I can't use my laptop I feel a bit stuck. 
I have always loved traveling. It is a great way to see things and move my career forward. I am really lucky to work and travel at the same time.
JN: How did you wind up working with John Newman?
S: I got in touch with his manager by my manager. They asked is he would like to work with me. My first single "Easy Love" was out at the time. He didn't like the remix of the Jackson 5 so said no. I didn't know this was going on behind the scenes, I just didn't hear from him. 
He was driving in his car and heard "Sweet Lovn'" on the radio. He called his manager and sad that he had changed his mind. 
There are many people who do remixes and don't anything themselves. he just assumed I was remixer with no musical background. The second single proved that I was a writer as well. 
JN: Your music shows your own take on it. 
S: Yes, I try to make it my own. I like the fact that all the records I have taken the inspiration from or sampled are ones I love. People younger than me may not have heard them. I like bringing the classics back for a second go. 
It is funny, my song went higher on the charts in the UK than the original Jackson 5 song did. "ABC" peaked at number eight. Mine went to number one. I met Tito Jackson. He was working in Tileyard, which is a studio complex where I am based in Kings Cross in London. My manager convinced me it would be a good idea to meet him because I was nervous. We found out he didn't actually write it so he had no attachment to it. We played him the track and he was really quiet. I didn't know what to do! He stood up and gave me a big hug. He loved it in the end.  
JN: Are you involved with making your videos?
S: Yes, all the stuff leading up to it. I haven't been able to be on the day of the shoot yet. I kind of like that because I don't get too involved in the day and see what comes back after that. I am less attached to it then. 
I am very involved with the concepts and the locations. 
JN: Like the smoking roller skates?
S: That my and the director's idea. He wanted to do something with roller skates and I wanted to make it different. 
JN: You have been DJing a lot these days?
S: I did LA for two days and did Palm Springs this past Sunday. It was really gorgeous. It was a pool party in a hotel. I had never done that before. 
JN: I just went to LA for Pride. 
S: Oh, cool! The DJ thing is really new to me since I since I started in bands. 
JN: What are your thoughts on celebrity DJs?
S: I don't want to be one. The passion for me is making music. It is amazing for me to hear reactions when I go out and play but that is not why I am doing it. It is literally because I love making music and knowing people are listening to it. When it affects people in a positive way then it gives me more drive to keep making music. 
JN: Your music has a positive vibe to it. 
S: That is what I wanted to achieve. I hear from people on Snapchat where they tell me that they are suffering from depression and my music has helped them. Or if someone is having a bad day they just play my music and it helps them. 
It is amazing that I can affect people's lives like that. 
JN: Are there people you would like to collaborate with?
S: There are a few things we are trying to set up. Something with Will Smith would be really cool. I don't know if it will happen or not. 
Fuse ODG may not be well known over here but is from Ghana and grew up in London. He has an amazing fanbase there. He just did a song with Major Lazer called "Light It Up."
Craig David from the UK is really cool. 
JN: Any divas you would like to work with?
S: Whitney Houston. I missed the boat on that one. Who do you think? 
JN: Jennifer Hudson.
S: That would be cool. I was thinking of her! 
JN: What do you want to accomplish through you music overall?
S: It is not make money or get fame or celebrity. I love making music. It is amazing that I can work with people that I loved when I was kid. Being able to meet them and work with them is really cool. There is not many people that have an outlet to make people feel good but I do. I am going to use it for good. 
JN: Is a full album coming out?
S: Next year but no set time yet. I am focusing on making my singles as strong as possible. I want to keep it exciting and keep the music fresh as well. 
Interviewed by Jerry Nunn. Jerry Nunn is a contributing writer to the GoPride Network. His work is also featured in Windy City Times, Nightspots Magazine and syndicated nationally. Follow @jerrynunn