A GoPride Interview
Heather McDonald
Valentine's Day with Heather McDonald
Everyone looks good with disco lights. It's very flattering!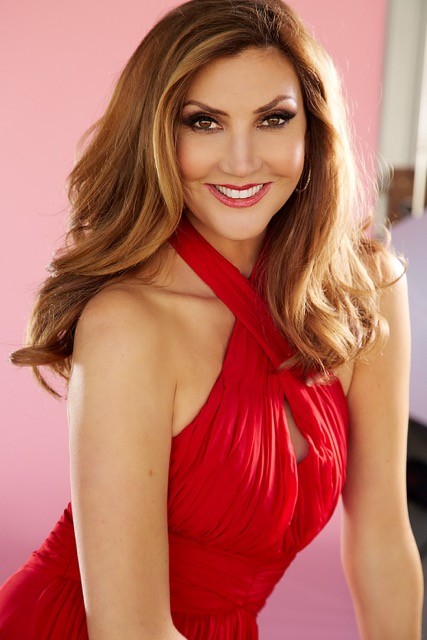 Heather McDonald brings her hilarious take on love to the Park West
Comedian Heather McDonald exploded on the E! series Chelsea Lately and the spin-off After Lately. She began as writer with Kenan Ivory Wayans before moving on to MTV's Lyricist Lounge. She has written books and last year released a Netflix special.
McDonald brings her honest, relatable, and hilarious take on love and life to her show in Chicago on Sunday, February 14 at the Park West. The in-demand comedian sat down with ChicagoPride.com's Jerry Nunn to talk about her Valentine's Day show.
JN: (Jerry Nunn) Hi, Heather. Thanks for coming in town to do this interview.
HM: (Heather McDonald) Well, I want everyone to know about my show. It will be a the Park West.
JN: The venue has a big disco ball.
HM: I love that. Everyone looks good with disco lights. It's very flattering!
JN: Do you have an opener?
HM: I do. I have Pat McGann. He is a really funny local comic. He's strong and hilarious. He headlines himself but since he lives here and was available I was glad to have him. It is a really great show that we will be giving the crowd.
JN: Is it hard being away from the family on Valentine's Day?
HM: Yeah, I always have a lot of anxiety about leaving because I miss my sons and my daughter.
Once I get here I love doing standup so much. I won't spend Valentine's with my husband but next week I will be in Aspen and he is coming there.
JN: Do you talk about your family in the act?
HM: Yes, I talk about my husband, the kids, marriage, divorce, dating, just everything. I love talking about pop culture, so anything that is happening now.
JN: You are talking about Bravo's Housewives?
HM: Of course! I don't watch the new one with Potomac. Now the new ones seem like a parody of themselves, the Australian, or the Cheshire. I can't get into that. Of course Beverly Hills I love. That Bethenny is getting snarkier and bitchier to everybody. She was not nice to Erika Jayne. Erika said, "I am not telling her how to sell her Skinny Girl shit!"
Her tagline, "I'm an enigma wrapped in cash" is the weirdest ever!
JN: What advice do you have for standup comics?
HM: There was a whole Amy Schumer with her possibly stealing a joke. There was a bit in Trainwreck that was possibly lifted from someone's act. When you see it side by side it is very similar. I don't think anyone in the business consciously steals something but it can happen when it is general subjects like that such as dating or your man not dressing well.
I was accused in the past but then I started writing about things in my life that no one could steal or I couldn't be accused of stealing. I think that is the strongest stuff you can do. The Tinder or Grindr joke might get the biggest laugh because it is relatable but anyone can take that joke.
JN: Do you feel people are too politically correct these days?
HM: I feel that got really bad last year and was ridiculous with Giuliana Rancic and the dreadlock comment. Then it was karma because Kelly Osbourne said a derogatory thing about Mexicans when she thought she was being supportive but she wasn't.Now people are getting back to saying what they want to say.
It is hard to explain things in a tweet but that is why I really do love standup because you are seeing a longer set and you can say something politically incorrect. The audience won't hate you becaause they have seen the whole our and they get your point of view. People that are sensitive should not being going to comedy shows. Go to the art museum!
Be her valentine by purchasing tickets at jamusa.com.
Interviewed by Jerry Nunn. Jerry Nunn is a contributing writer to the GoPride Network. His work is also featured in Windy City Times, Nightspots Magazine and syndicated nationally. Follow @jerrynunn