A GoPride Interview
Natalie Merchant
Paradise is here: an interview with Natalie Merchant
I've had a large gay following for many years and have been quite aware of that.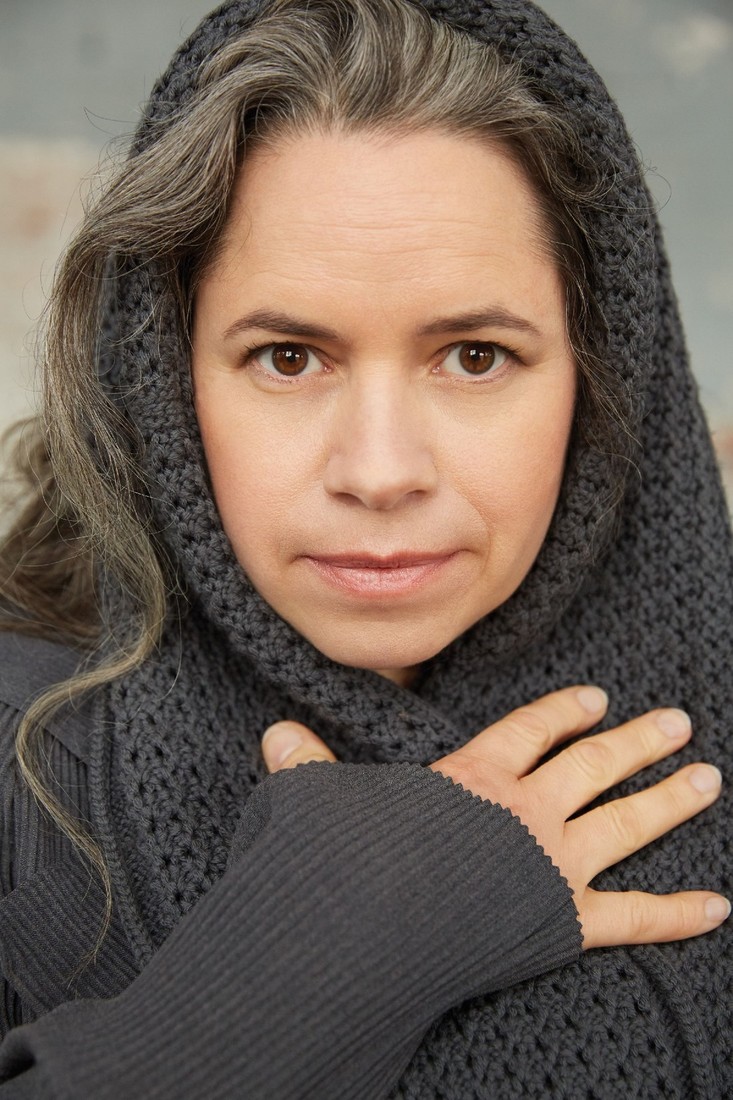 photo credit // john huba
Natalie Merchant talks about Paradise Is There CD/DVD
Natalie Merchant is one of those fortunate artists who achieved success and acclaim as the member of a band – in her case 10,000 Maniacs – and then went on to have an equally well-received solo career. That solo stint began with 1995's Tigerlily, her highly praised solo debut and continued with 1998's Ophelia and most recently her eponymous 2014 disc and 2015's Paradise Is There (Nonesuch). On Paradise Is There, Merchant reimagines Tigerlily via wonderful new arrangements that reinforce the staying power of the songs while revealing a host of previously unheard nuances in the material. Accompanying the Paradise Is There CD in the deluxe edition is a DVD containing Merchant's film memoir of the same name. Merchant took time out of her schedule to answer some questions about the project. [Natalie Merchant performs on March 8 at the Warfield in San Francisco, March 9 at the Orpheum Theater in Los Angele and on March 11 and 28 at the Beacon Theater in NYC.]
Gregg Shapiro: Natalie, in recent years, artists have taken different approaches to rerecording their songs. Joni Mitchell worked with a symphony orchestra on Travelogue, while Cyndi Lauper stripped things down on The Body Acoustic. The songs on Paradise Is There are somewhere in between those two. What can you tell me about the process of deciding how to re-imagine the songs from the Tigerlily album?
Natalie Merchant: I never would have done this project just to celebrate the 20th anniversary of a record that I made. I did it more because I've spend the last six years performing these songs with a string quartet and I had these arrangements. That was the catalyst for the project. Then I got talked into making a film about how influential these songs have been. It was astounding to me how many people were deeply moved by the songs on the record, especially "Beloved Wife" and "River" and "Wonder" and "Carnival." It was a combination of those factors; the different arrangements and also making this film about the life that these songs have lived outside of the album.
GS: The order of the songs on Paradise Is There differs from the way they appeared on Tigerlily. Is the different ordering another way of separating this recording from the other or was there something else involved?
NM: When it came time to sequence the album, the new arrangements really demanded a different order. They were so different than they were before that the old sequence didn't work anymore.
GS: To my ears, the arrangement of the version of "Carnival" on Paradise Is There has more of a celebratory arrangement, whereas the original always sounded kind of ominous. Can you please say something about the change in the new rendition?
NM: I've always thought of that song as an inner-dialogue song. When I sang it, it was my experience of walking around New York City. A quiet, inner-dialogue. When we took the electric instruments off and made it acoustic it made it feel more intimate.
GS: Speaking of "Carnival," that song was heard in an episode of the FX series American Horror Story: Hotel. How did that come about?
NM: That was interesting. I didn't find out about it until [laughs] my brother told me. It's really unusual because I've never sold my publishing. I have 100% control of all of my publishing and that includes everything, every use of my songs. But my daughter was having surgery on her broken leg that week. My manager didn't want to bother me, so he approved it. I don't really know anything about that. That's the first time in my career (that that's occurred). I hope it was all right. Normally I approve everything.
GS:  "Jealousy" also has a different attitude, one that is definitely more playful, especially the interplay at the end with Simi Stone.
NM: When I originally wrote "Jealousy," it was more like an exercise to try to write a girl-group kind of pop song. It was really contrary to most of the material I'd ever written. I didn't pay much attention to the song after I'd recorded it. I didn't really perform it at all the last 20 years. When it came time to make the new record, I decided to make peace with the song and have fun with it. Simi is a great friend and we had a great time singing it. Along with the different arrangement I had a woman saxophone player and a woman drummer.
GS: I'm glad you mentioned your female drummer. Because I write mainly for the LGBT media, and notice such things, I was thrilled to see queer artists Allison Miller and Gail Ann Dorsey among the musicians performing on the Paradise Is There disc. How aware are you of your queer following and what do those fans mean to you?
NM: I think I have a really diverse audience. I've had people from all sorts of sexual persuasions. I've had a large gay following for many years and have been quite aware of that. I think I don't invest so much time in thinking about people's sexuality. I just take people as individuals. Allison has worked with me, on and off, for 10 years. She's an incredible drummer. Both she and my road manager are lesbians and both have recently become mothers. It's really fun to have lots of moms around. The amazing thing is that my road manager just found out that her donor is transitioning. So it really will be nothing but moms [laughs].
GS: The documentary portion of Paradise Is There is subtitled "a film memoir." In a year when female musicians such as Carly Simon, Grace Jones, Patti Smith, Carrie Brownstein, Chrissie Hynde, Kim Gordon and Freda Love Smith published their memoirs, why did you choose to go with film as opposed to print?
NM: I would never do a printed memoir. I've been asked to publish a memoir from years by different publishers and literary agents. I think it wouldn't be great for me because all I'd really want to talk about it music and I'd rather just play it. A multi-disciplinary, multi-media approach was better for me. I don't have a lot of thrilling anecdotes about my career or personal life. All the stuff that is interesting is private and I wouldn't want people to know. By calling it a memoir, I meant is as a collection of memories. I thought it was (a more) artful (title) than documentary.
GS: In 2014, you released a self-titled album and followed it up with 2015's Paradise Is There, which certainly pleased your fans who have been known to wait as long as seven years between albums for something from you. Is this an indication of what might be to come from you?
NM: I worked on for a really long time on the album that came out in 2014. I tried to tour for it but ended up getting sick and going into the hospital. The record vanished. The one before that, Leave Your Sleep, was a seven-year project. I work really hard on things and put in lots of time and effort and my own resources. It's getting harder and harder to feel like it's worth the effort. I don't think I'm entering into a more prolific period. I think I might be stopping soon.
GS: That would be terrible.
NM: It's because I don't enjoy the work that I do. It's just that it's not self-sustaining anymore. The way that I like to make records – they're expensive records to make and just can't afford to do it anymore.
Interviewed by Gregg Shapiro. Gregg Shapiro is both a literary figure and a music and literary critic. As an entertainment journalist, his work appears on ChicagoPride.com and is syndicated nationally.