A GoPride Interview
Joe Gauthreaux
Cherry celebration: Joe Gauthreaux returns to annual DC party
Tue. March 25, 2014 by Paul Hutnick
The great thing about club music is that it helps you escape what is going on in the world.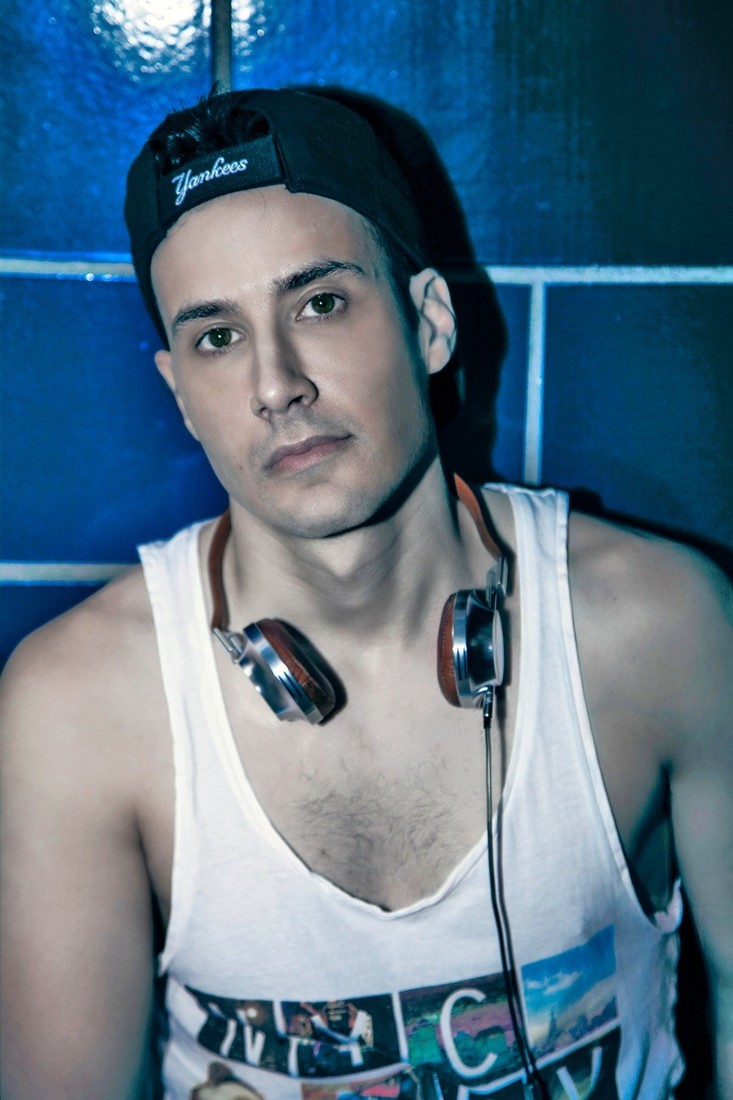 joe gauthreaux spins cherry in dc
Starting out, Joe Gauthreaux made a name for himself spinning vocal house mixed with tribal and melodic trance. Today, his sound is a bit more diverse.

"I genuinely love all kinds of music," he explains. "I love tribal, EDM, progressive house, and then sometimes I simply love a good commercial vocal anthem."

He says today's clubbers simply want to have a good time. "That's what I tell myself when I go into the booth: make it fun."

That can mean a full on banging tribal set, or if the party is on a beach in Miami, lots of anthems and some EDM styled tracks.

"Whatever the event, I want people to think the experience was worth the cover charge. I don't take anyone's time or money for granted. I aim to give them something they can't get on their own, something new and original."

Joe Gauthreaux spins I Love Moody @ Town on April 5th, part of DC's Cherry Party Weekend.

PH: (Paul Hutnick) When did you first perform Cherry?

JG: (Joe Gauthreaux) It was the early 2000's, an afterhours event. One of the first really big gigs I did.

PH: Do you remember the hot track at the time?

JG: Darude "Sandstorm". Don't ask me why, but that track sticks out in my head. I remember the place going crazy when I played it.

PH: How many times have you spun Cherry?

JG: I do it every year except I missed last year because Cherry moved their dates and it conflicted with a party I had already committed to. But that won't happen again! This is an event I look forward to every year.

PH: This year, you're spinning the Saturday afternoon tea-dance celebrating celebrity physician and photographer Dr. Moody Mustafa's birthday. Do you have anything special planned for him?

JG: Of course! Moody is one of my favorite people in the world. We go back a long way. I love him because he loves the music and respects what a DJ does. Not to mention, he is an amazingly talented photographer.

PH: How does DC's gay nightlife stack up against other big cities?

JG: I don't think it's fair to compare cities. Every city I play in has its own individual charm. I love DC. The boys definitely know how to have fun.

PH: Are you still a resident at Cobalt?

JG: Yes. I love Mark Rustein and the whole gang there. It's hard to have a true residency nowadays, but I have one at Cobalt and couldn't be happier. It's always a blast when I'm there, or at least I think it is.

PH: What is your top record right now?

JG: Kylie Minogue's "Into the Blue".

PH: How do club tracks reflect what is going on in the world?

JG: The great thing about club music is that it helps you escape what is going on in the world.

PH: Does DJing have a shelf life?

JG: Why, are you trying to get rid of me? (Laughs)

PH: Of course not! But how long do you plan to spin?

JG: I'll do it as long as people want to hear me DJ. Then I'll find something else to do. It's never good to stay too long at a party you're no longer invited to.
Interviewed by Paul Hutnick