A GoPride Interview
Robert Cornelius
Shining Star: an interview with Robert Cornelius of Poi Dog Pondering
I was raised on House music from the start. I went to high school with Steve Hurley.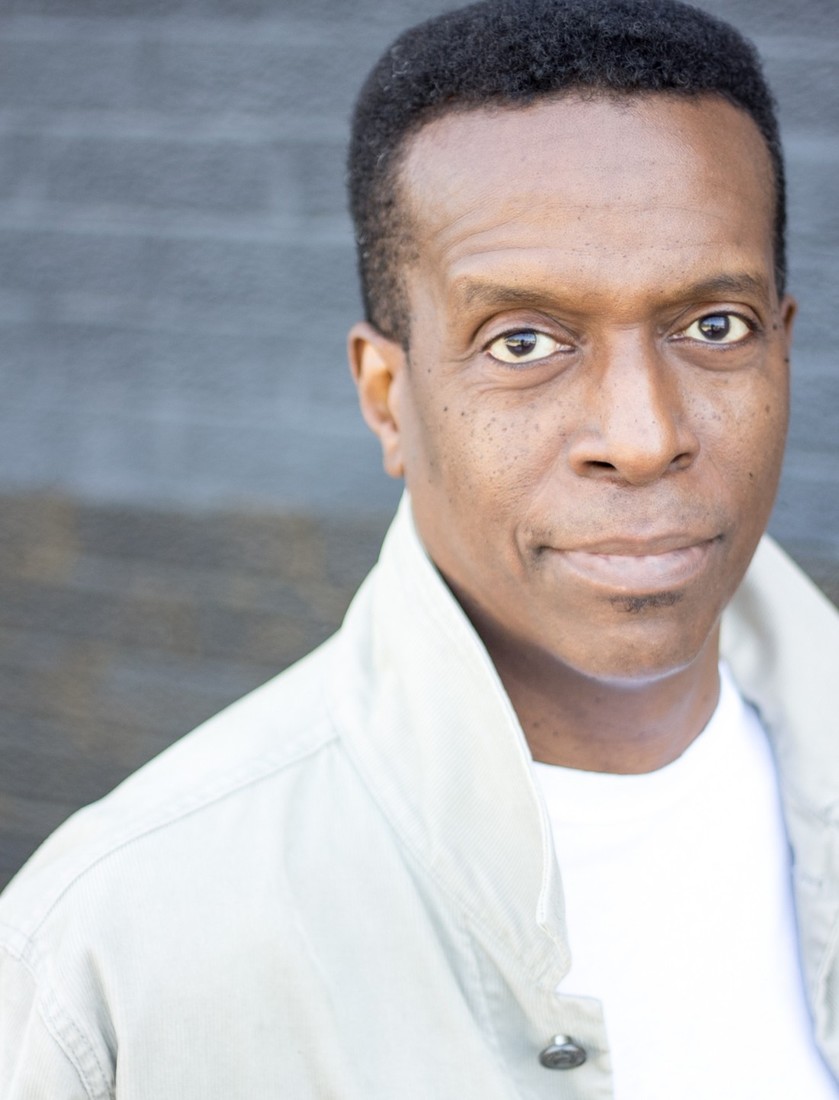 Robert Cornelius of Poi Dog Pondering talks about the band's new album
Do you know where you fall on the Poi Dog Pondering spectrum? Have you been a fan since the early days in Hawaii? Did you connect with them when they were based in Austin, Texas? Or was when they settled in Chicago, where they've been based since the early 1990s? One thing's for certain about Poi Dog Pondering fans, they are rabid for the music created by leader Frank Orrall and his talented ensemble of band members. One such member is actor-turned-singer Robert Cornelius, who has been part of the PDP family for more than 20 years. On the occasion of the release of the band's new album Everybody's Got A Star (Platetectonic), I spoke with Cornelius about the band, music and more.
Gregg Shapiro: Robert, how long have you been a member of the Poi Dog Pondering pack?
Robert Cornelius: I started playing with Poi in April of 1993. I officially joined in late '94 during the recording of Pomegranate.
 GS: How did you come to be a member?
RC: I was a "Coal Digger," a featured dancer in Milly's Orchid Show – Brigid Murphy's brilliant character – doing monthly shows at Park West (in Chicago) with some of the hottest performers of the day. I had met Frank at dinner with Brigid at Scoozi, where I was an artist who served food – like all the rest of us [laughs] -- the first time he was in Chicago. We were doing a summer themed show after he had become the drummer of The Sequins, Milly's house band. I sang two lines from "Hot Fun in the Summertime" perfectly maybe nine, ten times during rehearsal, and I cracked on the falsetto during the show. Frank came up to me after and told me he would love for me to come into the studio -- on Tuesday at 9:00 in Cabrini Green -- and do some spoken word on a song he had written (titled) "Willem Defoe." Sure, I thought, never expecting to hear anything more about it. Frank followed up, and made sure I came to that studio and I did some spoken word, some hand claps, and then backing vocals on four tracks. My first time in a studio [laughs]!! I didn't mention that until later. But it was one of the coolest things I have ever done to this day.
GS: What were you doing musically before that?
RC: I was trained, and spent most of my career as an actor before Poi. I did pretty well in the late '80s and early '90s on the regional theater circuit from Madison to DC to Milwaukee, Indianapolis and St. Louis, among others. I never sang publicly until New Year's Eve 1990 at Scoozi, when my GM asked me to do the count down because I was wearing a tux to commemorate what I claimed to be my last NYE as a waiter. I stuck to it [laughs]! I auditioned for a show at Victory Gardens in 1991, and beat out a couple of musically inclined friends, and started to think that maybe I could do it.
GS: On the new Poi Dog Pondering disc Everybody's Got A Star, you received a writing credit for the song "If I Were Music." What can you tell me about your part in the process?
RC: Frank sent the backing track to band members with the prompt "If I were music..." He instructed us not to share our verses with each other, and they were all recorded separately. They were put together, and we were all in the same room when we heard the song for the first time. It was a pretty special moment.
GS: "Dream Onward Angel" reminds me of Remain In Light-era Talking Heads. Would you say that Talking Heads are an influence on PDP, as well as an influence on you personally?
RC: I would say yes. Inspiration and influence. I have a very deep history with David Byrne and the Talking Heads from 1977 on, as does Frank. It is one of the things we found we had in common early on. But our influences are many. The issue for most of our time together is how we could be classified into one genre or another. As it turns out, that has been a gift.
GS: One of the things that PDP does superbly is create irresistible dance tracks, with "In Comes The Night (Discotheque)," "Let Love" and the title cut on the new album as prime examples. Can you please say something about dance music's place in the world of PDP?
RC: That is a question better directed to Frank in context to the band. I was raised on House music from the start. I went to high school with Steve Hurley. The fact that it was a part of the musical journey I was on with these excellent people was a bonus!
GS: As an out gay member of PDP, would you say that Frank and the band have an awareness of an LGBT following?
RC: I am one of those gays that wish the phrase "out gay member" wasn't used to describe my place in Poi. I was not hired as an ambassador. That being said, this band embraces everyone, and is acutely aware of how the power of the message we are sending out brings people together. Consider this; I make them feel as secure as they make me feel. We learn as we go.
GS: In Oct., PDP performed three nights at The Vic Theatre in Chicago. What does it mean to you to be part of a band that has been so embraced by a hometown audience?
RC: I have to say it was overwhelming at first. For the first couple of years, I wasn't sure I deserved it. During that time, the learning curve was steep, but I only ever felt like everyone in the band wanted me to succeed. After experiencing the relationship people had with this band, it became a responsibility to spread that love. That continues to be a privilege.
GS: In addition to being a musician, you are also the Arts Education Director at Victory Gardens Theatre in Chicago. What can you tell me about the work that you do there?
RC: I am head of a program which provides teachers an arts partner throughout the year to integrate performance, writing, and production learning into their curriculum. The students also have the opportunity to come to the theater and connect what they see onstage to what they are learning in class. Free of charge. 
GS: You share your name, Robert Cornelius, with the photographer credited with taking the first ever "selfie" in 1839. Are you a fan of the selfie and, if so, do you have a favorite one that you've taken?
RC: I am not a fan of the selfie [laughs], and consider myself hopeless at taking them. I rely on other people to chronicle my life. I am too busy living. That sounds snarky, but I would rather see life through my eyes than a lens. I love being photographed, but I prefer to focus on what is in front of me. That is what fascinates me most. For real.
GS: If Everybody's Got A Star, where do you keep yours and how will we know it when we see it?
RC: It is just out of my reach. You can see it better than I. If I catch it, I am not reaching high enough. That is how I got here in the first place. 
Interviewed by Gregg Shapiro. Gregg Shapiro is both a literary figure and a music and literary critic. As an entertainment journalist, his work appears on ChicagoPride.com and is syndicated nationally.