A GoPride Interview
Emily Kinney
Emily Kinney: From 'The Walking Dead' to concert halls
If I were doing The Walking Dead I wouldn't be able to do 31 cities this next month and a half!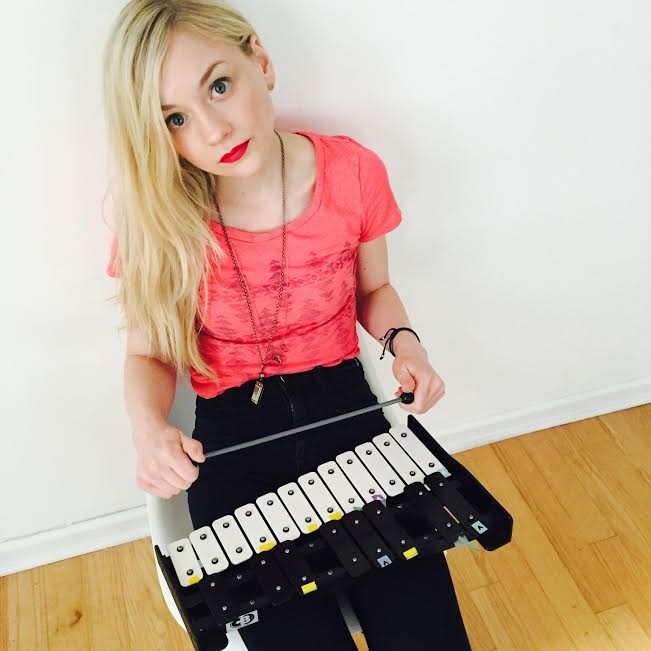 Many know actress Emily Kinney as the zombie fighter Beth Greene in the AMC hit television show The Walking Dead. She became a regular cast member and sang songs such as Tom Waits' "Hold On" and the Scottish traditional "The Parting Glass" on the soundtrack. This Nebraska native has appeared on other TV shows such as The Big C, The Good Wife, and Law & Order: Criminal Intent.
Kinney as a musician has released an EP titled Expired Love with tracks like "Rockstar" that is quickly moving her into a full album debuting this August called This Is War.
Nunn called her the day before the kickoff to her tour that brings her to Chicago. She talks about connecting to her friends and fans in modern ways through social media and music.
JN: (Jerry Nunn) Hi, Emily. Where in the world are you calling from?
EK: (Emily Kinney) I'm at rehearsal in New York. Tomorrow we start the tour so we load up the van.
JN: Are you nervous?
EK: I'm mostly excited but nervous because anything can go wrong. I just hope to have a lot of fun. I feel like I have been waiting to do something like this for a long time.
JN: You have a band coming with you?
EK: Yes. Some people I have played before and some I haven't so it will be very fresh.
JN: Have you been to Chicago much in the past?
EK: I did this play August: Osage County a long time ago so I spent two weeks in Chicago during that time. I have been to Chicago a few times for events and I really dig it there. I just did a show there a couple of months ago with one of the conventions. We had a really good time with the crowd. It will be fun to be back.
JN: With being on The Flash and The Walking Dead you could do comic conventions for the rest of your life if you wanted to.
EK: There are definitely a lot of comic fans that come and say, "Hi." It is a good place to play because they are a good audience. They are so kind and listen. It is awesome.
JN: Did you always want to be a performer?
EK: Yeah, my first time singing in front of an audience was at seven years old in a talent show. I saw it in the newspaper and signed myself up. I sang "My Favorite Things" from The Sound of Music.
I was into music from the beginning and listened to my parent's Carpenters record over and over again. Music has been a part of me and I have been performing since I was really little.
JN: Let's talk about the music then. You have new music coming out in August right?
EK: Yes, 10 new songs. We just released the This Is War single this past Tuesday. It is similar with Expired Love in that it explores a lot about relationships and is little stories. It is a little bolder I think. Some of the songs I had written right after I had a conversation or a fight with someone. That is where the title of the album comes from. I do write about my life.
I feel like Expired Love was about things in New York City. I feel like in This Is War you hear about other places I have been. Georgia influenced some songs because of The Walking Dead. There is a song called "Never Leave LA" about LA. There are things happening in my life that influenced the sound and lyrics.
JN: You will be playing songs from Expired Love on the tour?
EK: I never got to do a big tour for that album so I will be doing a lot of those songs. It will be about half and half I guess.
JN: Why did you choose to have the video for "Rockstar" in black and white?
EK: It was a combination of me and the director I worked with. In the song I am talking about what my friends do. Instead of walking down the aisle we would have an ice cream cake. I wanted to describe my feelings when I am around musicians in Brooklyn. It is also a silly song where I point out The Walking Dead stuff, being on Twitter and Instagram. I wanted it to be fun and I am not wearing tons of makeup. I wanted it to be one shot walking down the street but where we shot had very bad weather so we found this warehouse. It wound up being several shots edited together. All of the people in the video are friends of mine. Some of them have their own bands or played with me in my band.
JN: Is there a rock star that you want to marry?
EK: I like punk bands from the '90s. I love all of those guys in Eve 6. That is my style.
JN: Where did the choreography in "Be Good" come from?
EK: The choreography was my own. It might sound different but when I make music videos I want people to listen to the words. Rather than trying to tell a whole movie with my music being the soundtrack I try to think of it as music where the images support the music. That is one of things I am thinking about when I make the video. When I make them sometimes it is just me and an editing friend I have. It is definitely a learning process. "Be Good" is my favorite video because I had it in my head and it came out the way I imagined. I wanted to be on a rooftop having fun with friends. The message of the song is everything is cool no matter what happens. The choreography just came to me (laughs). I started making this little dance and we began shooting stuff around downtown LA.
JN: Was your character on The Walking Dead supposed to be a singer or was that written in?
EK: It happened because I could sing and is from the scene happening in season two. When I auditioned it was not part of the character. If you remember from season three that first scene was very violent and mostly fighting the whole time. It was writer Glenn Mazarra's idea. He thought we needed a moment of calmness. The writers wrote that into the script first with "Parting Glass" then with "Hold On." It followed Beth throughout. I loved that part of it. I think it made it easier for viewers to identify with that character and connect with her.
JN: They definitely did. Who were you closest with on the show?
EK: There were times when I was close with Melissa McBride who plays Carol because she helped with my audition. We all connect in different ways and it depends on who you are doing scenes with. Me and Norman Reedus were close at certain times since we both live in New York City so we could get together easier. Me and Lauren Cohan from the beginning were connected because we were playing sisters. She's so kind and we have such a bond. They do a good job casting that show because she felt like my sister. Scott Wilson felt like my dad also.
We try to stay in touch but new things happen.
JN: The gay and lesbian characters have finally been appearing on The Walking Dead.
EK: Yes, there is a lot of representation on the show. I feel all of the characters are relatable to people for different reasons. A lot of the fans I have on Twitter are teenage girls because Beth was a character that would be like them surviving. I think that's cool.
JN: What was your reaction when you found out Beth would be killed off?
EK: It was really sad. I wasn't expecting it. Now that it has been quite a while and they are about to shoot season six I definitely miss it. I got to do it for four years so I was able to explore the character by the end. I am very thankful for the experience. When those things happen it pushes you. If I were doing The Walking Dead I wouldn't be able to do 31 cities this next month and a half!
Catch Kinney live at Schubas Tavern, 3159 N Southport, on May 17 at 8 p.m. Tickets and website are at emilykinneymusic.com.
Interviewed by Jerry Nunn. Jerry Nunn is a contributing writer to the GoPride Network. His work is also featured in Windy City Times, Nightspots Magazine and syndicated nationally. Follow @jerrynunn