A GoPride Interview
Taylor Dayne
Taylor Dayne interview with ChicagoPride.com
Mon. June 21, 2010 by Dan Fisher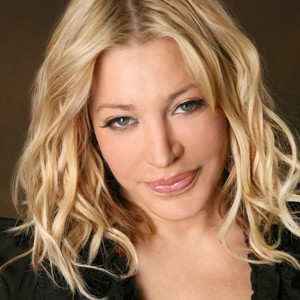 photo credit // taylordayne.com
Multi-platinum recording artist Taylor Dayne headlines Chicago Pride Fest on Saturday, June 26th. The Grammy nominated singer took some time out of her busy schedule to sit down with super-fan Dan Fisher to discuss what we can expect from her in the upcoming months.
D:
Thanks for taking time out of your busy schedule. Tell us something even your biggest fan would be surprised to hear.
T:
That I'm an absolute nature buff and that I feel the most peace and calm out there walking, hiking two three miles up there in Estes park in Colorado, anything of that nature, I cut off from the world and really ground myself and know who I am and how I feel.
D:
What city or country do you like playing the most and why?
T:
Oh, I don't know. Every show is so different, it's really about the audience. There are certain cities that I have an affinity to and I have a fabulous time there, San Francisco, New York, Boston and all over the world, it changes. I have to be honest; the audience is what makes every city so special, depending on how they are and how you feel.
D:
Last year you went to Germany to celebrate Tell It To My Heart being one of their top rated songs and this year you have a few gigs lined up there. How are European audiences different than ones from the USA?
T:
I'll be going back in July and doing the big Gay Games and I'm really excited about that. I also sang the anthem for their games, it's gonna be really exciting and I can't wait to see that. I just feel that Europe is back on its feet for me.
D:
You once said you were known for big boobs, big lips and a big voice-is that still an accurate description of you?
T:
(Laughs) Well I don't know if that's what I'm known for. Big voice, big lips, big boobs, big butt -- all the classic good stuff yeah and on a small girl!
D:
You said that "Under the Bridge" was one of your favorite songs off the Satisfied CD, have the Red Hot Chili Peppers heard your version and if so what was their response?
T:
You know I don't know. I never released it as a single, but I perform it live and it's an amazing song for me, my interpretation gives me a lot of joy to do. I feel great about it.
D:
Glee is hugely popular, has anyone approached you to use any of your songs for the show?
T:
Nooo, but they should-shouldn't they! Actually so many of the fans of Glee have approached me, Glee approach me like now! I'm so eager to do that show and be a part of it.
D:
When you do "I'll Always Love You" and "Love Will Lead You Back", you jam out 2-3 minutes after the songs-how did that come about?
T:
That's just the natural blending of when you do a song for radio and then of course live. That's the beauty of being with a group and exploring it live and making it more eventful. That's always the fun part of performing it live.
D:
You've been performing gigs in L.A. at Upright Cabaret -- how has reaction been to Taylor Dayne live and intimate?
T:
That's really been an experiment that's gone great. They're known for classic vocalist coming from Broadway and theater and when I went into it, I was looking at doing a show in Vegas in smaller showroom. This was a way for me to strip down, this wasn't about Taylor Dayne and the hits, this was about me exploring other material that I've wanted to take on in a more intimate atmosphere. The response was amazing, we were sold out every night. It was exhilarating to tell the story before every song. I got into some classic material that's touched me, like Funny Girl and working with Barry White. I got an opportunity to tell that story.
D:
Do you know when your Las Vegas show might happen?
T:
No, but you guys will be the first to know and so will my Twitter base.
D:
You've been stopping in places and watching drag queens.
T:
(Laughs) I did that once, I happened to be a guest judge on Rupaul's show, Drag U, for the finale and a week later went out with friends to a fabulous drag club here and what can I tell you-when in Rome-get up and go! They were dragging me out of the trenches because they were doing me. Two beautiful queens were doing me, I felt it was my duty to kick in with them and sing a little.
D:
You posted that drag queens make better lovers -- is that from experience?
T:
(Laughs) I couldn't tell ya babe!
D:
You've been working on the re-mastered Greatest Hits, will it be out this year?
T:
I've recorded all the songs that I'm putting on there, there's one that might be difficult as hell, "Original Sin" that I'm dying to put on there. It comes down to new material, merging the older hits, doing some remixes on those classic greats then putting about four new tracks on there. Every DJ in world is saying they will remix "Tell It to My Heart". Up-tempo, fabulous, in your face, contemporary, that's my goal right now to make that a better, amazing package.
D:
You recently released some streams of two new songs, including "Born to Sing" -- tell us about that song.
T:
Those are teasers for my fans. Some music I wrote in Nashville, some amazing songwriters there. Some teasers for my fans who've been asking because I went and did that series on CMT. I wanted them to hear some of the material I've been coming up with, I'm very proud of that song. That's my story right there Born to Sing.
D:
You do lots of tweets on Twitter-do you love it?
T:
I do! It's right there in my hand all day long. I really enjoy it. Things happen and I don't have to reach further then my phone, it's really immediate.
D:
You currently have a boyfriend for some time now -- any wedding bells for you?
T:
We're working on the wedding bells. I wanna have an engagement first, I wanna feel engaged. It's like any relationship you got to work at it. We enjoy each other a lot and I love him very much.
D:
How are the twins?
T:
They are turning seven. They are beautiful and amazing. They're beauties, I love them.
D:
Well thank you so much for your time.
T:
I appreciate it and I'll see you guys soon.
Listen to samples of Taylor's new music, including Born to Sing and Unchangeable --
www.taylordayne.com
Taylor Dayne performs live on the Chicago Pride Fest (North Stage) on Saturday, June 26th at 2:30 p.m.
Interviewed by Dan Fisher
Serving the Chicago gay, lesbian, bisexual and transgender communities. ©Copyright 2019 GoPride Networks. All rights reserved.