A GoPride Interview
Matt Murphy
Matt Murphy brings Sex Tips for Straight Women from a Gay Man to the masses
For me, it is important that an actor is a gay man.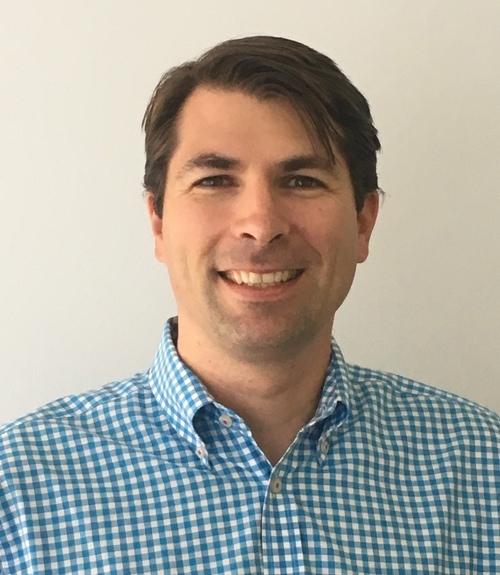 Producer Matt Murphy talks about new show at the Greenhouse Theater Center
Off-Broadway's longest-running comedy Sex Tips for Straight Women from a Gay Man is finally heading to Chicago this spring on a national tour.
Helmed by Matt Murphy Productions, this theatrical production is based on the best-selling book by Dan Anderson and Maggie German. It's set in a university on a night where an author named Dan Anderson is making an appearance. Robyn is the moderator and the stage assistant is named Stefan. The trio of characters brings interactive entertainment to audiences during the hour and 15 running time in the production.
Murphy is the playwright as well as the producer for the project. His past critically acclaimed work includes Memphis, Thurgood and Impressionism. He also manages an online shopping site carrying Broadway merchandise called BroadwayStore.com.
Murphy sat down to talk about the upcoming production at a recent rehearsal for the show.
JN: (Jerry Nunn) I heard you produced Altar Boyz in the past.
MM: (Matt Murphy) Altar Boyz was my first production. I saw the show at the New York Musical Theater Festival. I reached out to the producer of that run and asked to be a producer. He asked me to raise money for it. I wound up cold calling donors that I found in the back of Playbills. I eventually raised the money by calling enough people. It had a great run!
JN: I saw it here in Chicago years ago.
MM: Yes, they were part of Broadway in Chicago even though it was an Off-Broadway show. It played well at different-sized theaters, which has been the experience with Sex Tips as well. We have played some of the bigger theaters where big acts go, but also some of the small ones because our show can do that.
One thing that is similar with both Altar Boyz and Sex Tips for Straight Women from a Gay Man is that they treat the audience the same way. Whatever is happening in the show is happening to the audience right there. The idea with Sex Tips is that the audience is there for a book tour. The moderator has passed away so there is a substitute monitor named Robyn Brown. She is very buttoned up and not comfortable talking about sex. She has to explain that the original person passed away and she knows nothing about the book. The technical director is a hunky male model who gives her the book. She is uncomfortable and the author Dan Anderson arrives planning on giving a full sex tip seminar complete with lights, sound effects and props.
She is trying to lead a scholarly discussion and he wants everyone to have fun with sex.
JN: The book Sex Tips for Straight Women from a Gay Man is from 1997. Are there updates to the story?
MM: Yes. We have modernized the way people talk about sex these days. We have updated our script from when it was originally written when we opened in 2014. It has been an evolving piece, which is part of the fun too.
There is lots of improvisation and audience interaction, so there is room for that already. I have been heavily involved from the beginning.
JN: Are there stereotypes to be worried about in the text?
MM: I am not that worried about it. I don't feel our characters are painted in a stereotypical fashion. I do direct the actors to make sure they are cognizant of that. We are not trying to put on two-dimensional characters. They are fully fleshed out, complicated and unique human beings.
JN: Does it have to be a gay actor that plays the gay character?
MM: I think so, yes. It has always been that way. We have had some guys audition for the role that are good actors who are not gay. We have had discussions in the past about it, but have not really considered it.
For me, it is important that an actor is a gay man. There is a lot of messaging behind the show that is not just about sex but what it means to be your own person in this world. Part of that is informed by his growing up as a gay person in the world.
It is an important element of the story and the message. For that reason, I have always felt it was important that the actor be a gay man.
JN: If it was a movie, who would star in it?
MM: Neil Patrick Harris would be Dan. Lupita Nyong'o would be Robyn. Adam Driver could be Stefan!
JN: Explain how audiences can purchase tickets to be a part of the show.
MM: There are a number of places in the show where we involve the audience. It is a very memorable experience so we sell it. There are five key audience participation moments.
Some have the entire audience participating and five audience spots to participate in. One is for a man and four for females.
There are past photos of audience participation on the website. We had those photos out in the lobby similar to a rollercoaster where people can see photos of themselves after the experience. They can share them on social media and it is all part of the package.
JN: I heard gay people went crazy for the show in Provincetown.
MM: My producing partner Shawn Nightingale lives in Provincetown. It was there for a week and everyone went crazy for it.
JN: Where would you want to take the show in the future?
MM: One reason why we are here is that I have always wanted to get it to Chicago. London is next. We did Slovenia and we have had translations in German and Spanish. I hope to see productions in Germany, Spain and Mexico. Going international is the next step and I want to take it to Australia. We have never done LA and San Francisco yet.
We have done Denver, Des Moine, Tampa, Buffalo, Nashville, Milwaukee and San Antonio. Where do you want to see it go?
JN: Puerto Vallarta.
MM: That's a good one and Palm Spring keeps coming up in discussions.
JN: What else are working on?
MM: I am writing a play in tandem with a Chicago playwright. I can't announce it yet without a contract. I am trying to get the rights to another novel that would be a musical.
My other business is that I run merchandising and concessions for Broadway shows. We do Lincoln Center for the Performing Arts and Roundabout Theatre Company. There is a revival of Little Shop of Horrors where we run the bar at the Westside Theatre.
JN: Sounds like a lot of projects. I look forward to seeing your show!
Get your Sex Tips at the Greenhouse Theater Center, 2257 N. Lincoln Avenue, from April 8 through July 2. Tickets can be purchased at SexTipsPlay.com or by calling 773-404-7336.
Interviewed by Jerry Nunn. Jerry Nunn is a contributing writer to the GoPride Network. His work is also featured in Windy City Times, Nightspots Magazine and syndicated nationally. Follow @jerrynunn