A GoPride Interview
Pedro Capo
Pedro Capo Brings Music to Students
A lot of mind blowing things have been happening this past year.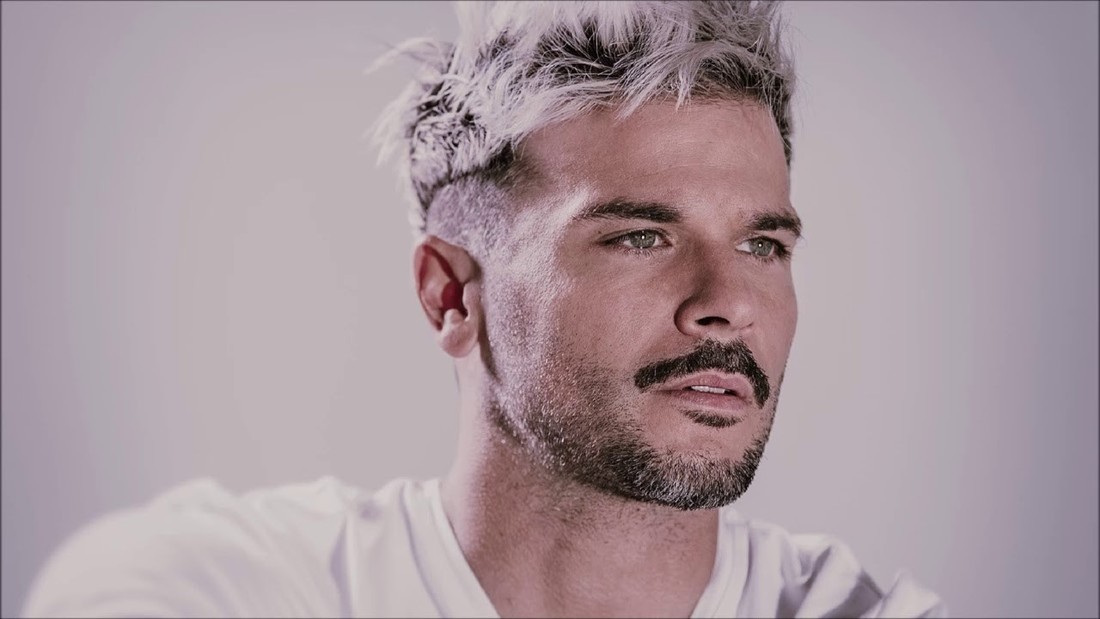 Singer Pedro Capo visits Chicago school
Puerto Rican singer Pedro Capo learned to play the guitar at an early age and his music career took off. 
Capo starred in musical productions of The Sweet Spot and CELIA: The Life and Music of Celia Cruz. He was in the films Shut Up and Do It and Paraiso Travel. 
He's a Latin Grammy winner and is nominated in two categories for the upcoming 20th Annual Latin Grammy Awards. 
He has tracks with singer Thalia "Estoy Enamorado" and "Calma" with Farruko and Alicia Keys.  
Recently, the Latin Grammy Cultural Foundation and Ford Motor Company Fund donated $20,000 worth of musical instruments to the Acero Schools Jovita Idar Elementary music program. Capo talked about his career at the event.
JN: (Jerry Nunn) Your grandfather was a famous Puerto rican singer. Did you grow up around music?
PC: (Pedro Capo) Yes. As a kid, I was born with the knowledge of a huge personality in my house. I knew my grandfather was big and people knew him. That always intrigued me. 
My father was a singer/songwriter. He was always writing around the house and playing at bars through the week. That's how he made money to support me. 
I guess that spark ignited very young in my life. 
JN: You were in the Celia Cruz musical?
PC: Yes. 
JN: Not the Chicago version I saw?
PC: No. They toured afterwards. I did a couple of tour dates then I went on to finish my album. 
JN: How was it working with John Leguizamo on Paraiso Travel?
PC: Amazing. He's fun, but a serious actor, too. He is disciplined and focused. I was glad to work with him. I'm a fan. 
JN: How rewarding was the experience of working with Lin-Manuel Miranda, Gloria Estefan and Jennifer Lopez for "Almost Like Praying" to help hurricane victims in Puerto Rico?
PC: Lin is a special guy and all of the artists that got together to raise money for the best cause at that time, which was rebuilding Puerto Rico after the disastrous hurricane. 
When Lin walks into the room you can feel his creative force and mind. He's a special human being that cares. He remembers where he comes from. 
JN: Did you like Hamilton?
PC: Yes, and my kid is a crazy fan as well! He got to meet him. He thought it was the coolest thing. 
JN: How did you get involved with this school event?
PC: This is my second time around working with the foundation that donates funds and instruments for the betterment of these kid's lives, especially when it comes to musical education. I wish I would have had that opportunity. It's truly amazing how they have championed alongside Ford Fund. To bring music to a child or young person's soul makes them a better person and helps them make better decisions. I'm happy to be a part of it. 
JN: You have a current song out with Shakira called "Tutu." Are you watching the Super Bowl this time?
PC: (laughs) Yes, hopefully from up close! 
JN: You could pop up onstage. 
PC: I can only dream. I love the Super Bowl and I am glad to be working with Shakira. A lot of mind blowing things have been happening this past year. Camilo was great on the song too. 
JN: Are Latin artists trying to still crossover or is that even a thing anymore?
PC: Music has gotten to a universal spot right now. I think it's the way that we consume music these days. Now an artist can communicate through Instagram. That's how things are happening right now. American artists are singing with Latino artists and the other way around. You can go to Romania and find music in Spanish. It's pretty wild. 
JN: What's your favorite tattoo?
PC: The phoenix I have on my chest. 
JN: What are you working on next?
PC: I am dropping a single soon. I will be at the Grammys. I'm happy to be here today. I'm looking for some rest at some point. Hopefully, in January I can just rest and enjoy my kids!
Interviewed by Jerry Nunn. Jerry Nunn is a contributing writer to the GoPride Network. His work is also featured in Windy City Times, Nightspots Magazine and syndicated nationally. Follow @jerrynunn