A GoPride Interview
Vicki Barbolak
AGT's Vicki Barbolak parks her trailer in Chicago
It can be hard to be a women in comedy and we don't get respect, except from our friends in the gay community.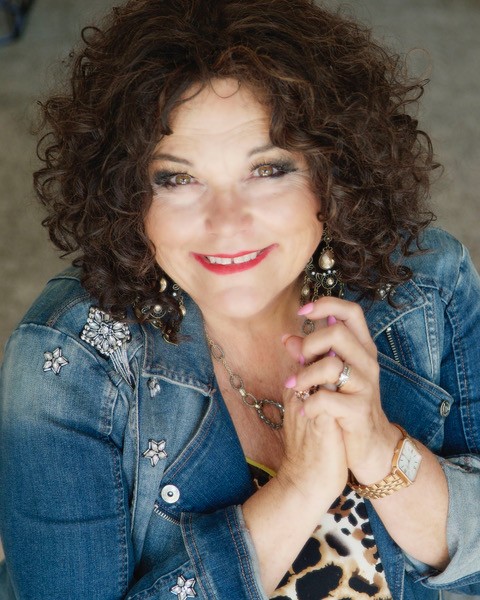 photo credit // deb friedricks
America's Got Talent Vicki Barbolak performs in Chicago
Comedian Vicki Barbolak is taking her trailer on the road for a tour across America and a stop in Chicago. The Trailer Nasty Tour will bring her to The Den Theatre on Sunday April 7 for one night only on The Heath Main Stage. 
Many will remember the funny woman from season 13 of America's Got Talent on NBC where she was a Top 10 finalist. She's been a member of Jay Leno's Laugh Squad, won Funniest Mom in American on Nick @ Nite and been featured on E! Television. 
JN: (Jerry Nunn) Where are you from originally?
VB: (Vicki Barbolak) I was born in Freeport, Illinois about a hundred miles from Chicago. My dad grew up in Downers Grove. He played for the Pittsburg Stealers and went to Purdue University. He became an FBI agent in Chicago and my mom was a secretary there. They moved to Freeport and I was born there. 
JN: Did you ever live in a trailer?
VB: I live in a trailer now and have been for over 22 years now. I'm on my third trailer!
JN: What are the perks of living in a trailer?
VB: First of all, you float above the ground on the cushion of the tires so you are not like regular people. I like living in parks. I bought a trailer for a thousand dollars when I was broke. I had owned a carpet store with my parents for years, but this allowed me to do what I wanted to do. 
JN: My parents have camped their whole lives. They are camping right now. 
VB: That's amazing.
JN: How did you get into comedy?
VB: I was in the bathroom one time and saw an ad in the trashcan. I pulled it out and it was Pauly Shore's sister Sandy Shore who was teaching comedy classes at The Comedy Store. 
I went to check it out. I had brought books with me because I thought that people would think I was smart if I had big books with me. I am still good friends with people from that class. 
Everything just clicked. I started doing open mics and mostly gay bars in San Diego. 
Mitzi Shore came into The Comedy Store where I had a good set. She made me a regular. I didn't even know what a regular was back then. I just kept going. 
JN: How did you get on America's Got Talent?
VB: I was in a gay friendly comedy show with two other female comics and one of them was Sharon Houston. She wrangles talent for AGT. I didn't think they would take me. I auditioned and got on. 
JN: Simon Cowell compared to you Roseanne Barr.
VB: A lot of people do. Simon has been so great to me. I'm extremely appreciative for that. He's very honest. 
JN: Are there comedians you have looked up to?
VB: I did look up to Roseanne. I wrote jokes for her for a long time. I looked up to Richard Pryor and Joan Rivers. Those are my favorites. 
JN: Joan told me it takes about seven years to make a good comedy act. Is that true?
VB: That's absolutely true. It takes about 10 years to be a headliner and 20 years to be a master if you are lucky enough. Everything falls in line. It takes a long time because it's a lot of work. It's like learning to be a bricklayer! 
JN: What hot topics are you talking about on this tour?
VB: The college scandal with people bribing their way into these colleges. I was thinking to myself that I had slept with the admissions councilor at my junior college just to get my daughter in. I didn't knew that they took everyone! 
Some people want to see some of the material that they saw on America's Got Talent. Those are two and a half minute bits. Most of those bits are part of bigger bits, so I can now bring out the real stuff. 
Children watched America's Got Talent so you have to make it suitable for kids. This is an adult act so I was worried people will be shocked. There are a few people that are horrified. They can smell it on me I think. 
JN: Are you selling your koozies at the show?
VB: Yes and I have some new cork earrings. They are hand painted with "Trailer Nasty" on them. They are divine! 
We found a lot of people selling Trailer Nasty things online and we asked them to take it down. I had to spend $1,300 just to trademark that. 
JN: That's another thing Joan said is that people steal everything, jokes, merch…
VB: They do.
JN: What are you working on after the tour?
VB: We are working towards a sitcom. I am in the process of signing with a talent management company. They have the same vision for me that I do. We are on the same page towards television. 
JN: It's been great talking to another female comic. I know the biz can be tough. 
VB: It can be hard to be a women in comedy and we don't get respect, except from our friends in the gay community.  It's not as hard as selling carpet at my parent's carpet store. That was hell!
Interviewed by Jerry Nunn. Jerry Nunn is a contributing writer to the GoPride Network. His work is also featured in Windy City Times, Nightspots Magazine and syndicated nationally. Follow @jerrynunn