A GoPride Interview
Peter Gregus
"A Bronx Tale's" Peter Gregus on the show, theater and growing up in the Bronx
You don't have to ooze testosterone. There is a different playing field now which I am very happy about.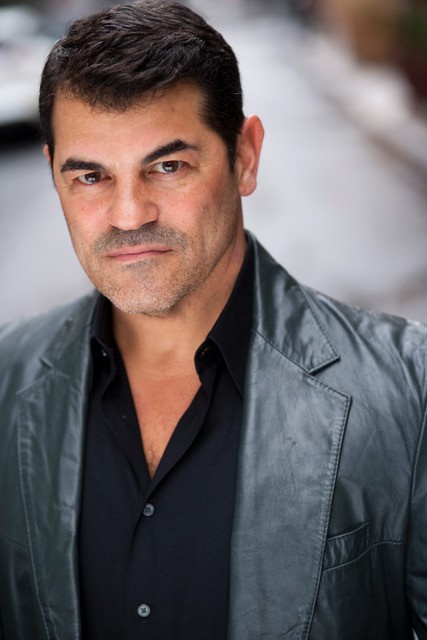 "A Bronx Tale's" Peter Gregus on the show, theater and growing up in the Bronx
A Bronx Tale is currently playing at the James M. Nederlander Theatre (24 W. Randolph) for a limited two-week engagement March 12 –24, 2019.
A show premiered at the Tony Award-winning Paper Mill Playhouse to critical and popular acclaim in Spring 2016. Based on the one-man show that inspired the now classic film, this streetwise musical takes place in the 1960's Bronx where a young man is caught between the father he loves and the mob boss he'd love to be. This is a story about respect, loyalty, love and above all else: family.
The musical features a book by Academy Award nominee Chazz Palminteri, music by Oscar, Grammy, and Tony Award winner Alan Menken, and lyrics by Grammy Award winner and Oscar and Tony Award nominee Glenn Slater, directed by two-time Oscar winner Robert De Niro and four-time Tony Award winner Jerry Zaks, with choreography by Tony nominee Sergio Trujillo.
Cast member Peter Gregus talked to GoPride about the show and his personal experiences of growing up in the Bronx. Gregus' credits also include Bob Crewe Jersey Boys (Broadway, original cast), Contact (original cast), Ain't Broadway Grand. NYC: Carnival & Ziegfield Follies of '36 (City Center Encores), A Christmas Carol (Madison Square Garden), and Up The Rabbit Hole (Theater for the New City,
MI: Hi Peter. You're here in Chicago for A Bronx Tale over the next couple weeks. How excited are you?
PG: Very excited. I love Chicago.
MI: So tell us a little about the show. How did you get involved?
PG: A Bronx Tale is based on a one-man show that Chazz Palminteri wrote and performed in the 90's in New York. The show grew from there to a movie that starred Chazz as the character of Sonny, who is the gangster, and Robert deNiro who plays Lorenzo the father. The story is basically a tug-of-war over this young man, Lorenzo's son, between Sonny the gangster and Lorenzo the father.
After the movie came out, they had been working on this project for almost 10 years to bring it to Broadway. So it has grown from this one-man show to big Broadway musical. It is a very sweet story that takes place in an erupted time.
There is a love story between Cologoro who is the young man and he falls in love with a girl from the other side of town. So we touch on the racial issues of the time; and I'm drawn to the project because I was born in the Bronx. I grew up in the East side of the Bronx, near the Throgs Neck Bridge and I just recently moved back there to the part of the South Bronx which has recently become this newly gentrified area. So I am a Bronx boy through and through. An Italian Bronx boy at that!
MI: Tell us about your favorite message or scene from the show?
PG: There is scene at the end of the play - a funeral. One of the older gangster guys is sort of comforting this young man and there is a line, because Sonny is such a dangerous old man – his life is always being threatened. He says "revenge is best served cold so why worry it."
So to me it says you gotta live your life, you never know what's going to happen so live your life as fully as you can. These words are important to this young man who is grieving over this death and I just think it is important sort of like a moral or the crux of the story is make good choices that are going to give you a good life. So that is my favorite part of the show.
MI: Growing up in the Bronx, how did you get involved in theatre?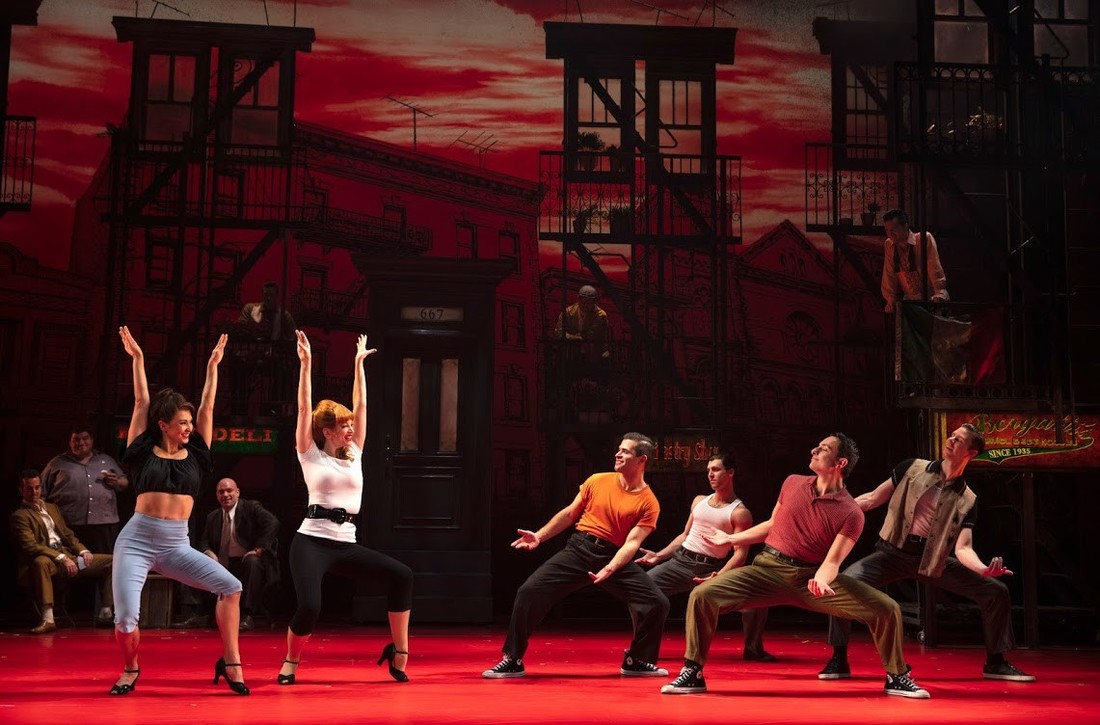 PG: It was funny, I had four older brothers who were very sports oriented. They were major football players and wrestlers. I used to watch them come home everyday when I was four or five years old, bruised and battered from practices. Broken this, bruised ribs and I was like that is not for me!
I started singing in the choir in junior high and that was the see that I saw there was something else to do in the world besides getting your head beat in on a football field. Even then, as a queer kid, back in the '70's, I mean now kids come out when they are 10 years old, that didn't happen; but I found a space in the music room that was more accepting and I made friends who were more like me and even though nobody said it out loud, we all ended up being gay. It was great Things sort of erupted more sexually in high school. We slowly became more out and this was around 1981, but that was how my interest in theatre started was in high school and then community theatre. I started dancing when I was 15.
A woman who was choreographing one of the musicals in school said "you have ability; would you want to come and take a class?" She took me to a studio and the owner said "you've got talent kid!" So she put me on fellowship and she introduced business as a dancer. I studied jazz, tap, ballet and became a serious Broadway dancer. I did that for many years and it took me through 35 states on various tours and 6 or 7 countries in Europe. I finally ended up on Broadway in 1983 in a very short-lived show called "Ain't Broadway Grand?" It was a very old-style school of show at a time when things were really changing and becoming more contemporary in New York and the New York theatre scene. So it didn't last long, but I landed what I consider my first really big show in "Contact" at the Lincoln Center Theatre from 1999-2002. It won the Tony for Best Musical in 2000. It was choreographed and directed by Susan Stroman and so that was kind of the pinnacle of my dancing career. It was one of the hardest things I've done in my career. After that show I took a break because it was so physically hard. I had to have some surgery done on my knees.
I lucked into an audition for a show called "Jersey Boys" that was going to be tried out at the La Jolla Playhouse in California. I got cast as the very out, very gay record producer Bob Crew.
Fortunately that show worked out well!
MI: Just a little bit!
PG: Just a little bit! People like it and I did that for 11 years on Broadway.
MI: Did you have any funny or memorable experiences on stage during those years?
PG: It's really weird. It was a very big struggle to play someone who was a real person and still alive because one foot is in the script and the writer has done their research in the creation, but the other foot is concerned about whether this guy is treated with respect and it was a struggle to find a balance between the reality of this person and the theatricality of the script.
I did the show for 11 years, there are thousands of great moments I could tell you about. One of my favorite memorable moments was meeting Bette Midler who has been an idol of mine. I was obsessed with her since I was a kid. I was freaking out. I had all of Bette Midler's albums, I had newspaper clippings. I still have a first-edition copy of her book "A View from a Broad". The thing that got me when I was reading that book was she talked about growing up in Hawaii and being this little blonde Jewish girl in the middle of Hawaii and always feeling very different and "other" and that was always how I felt with my family and my community I kind of felt like an "other" so she kind of became a role model and so when she came to the show she was very good friends with one of our writers and he brought her backstage and I was tongue-tied. She was so gracious and so sweet and I had a lot of the comedy in the show, a lot of the comic relief cam from my character and she was very complimentary and I was like "Bette Midler thought I was funny! Bette Midler thought I was funny!"
That was pretty exciting. After performing for so many years on the road to be able to stay home and perform a show and be able to go home and have a life and see friends and your family. We don't get to that all of the time. Like right now I am on the road with "A Bronx Tale" and missing out on family events. It's fun to be up here but you are putting your life in New York on hold for a while.
MI: You talked earlier about growing up with your group of friends, how has being LGBT impacted your experience in the business?
PG: It is very interesting, I'm 56 and very happy to put that out there. When I was younger, in the early days of my career I was always told: "make sure you dance like a boy. Present masculine at all times, no matter how queenie you want to be at any time, you can't walk into the room with any femininity". Now it is really different.
The door is open more for a more fluid presentation of masculinity/femininity. Of course, the majority of people you work with in musical theatre are gay. Director, choreographers, costumers, designers, your kind of a little bit of a cocoon in that way, but at the end of the day what is really expected back in the day you really had to put that queer identity on the back burner or you wouldn't work, you just wouldn't work. But now I think there is a much more open feel. There is far more acceptance. Like in "An American in Paris" there are beautiful dancers, and there is some level of masculinity, but you don't have to be uber-masculine in that show is what I'm saying. You don't have to ooze testosterone. There is a different playing field now which I am very happy about.
MI: What would be your most important piece of advice for someone getting into theatre or entertainment?
PG: When I was in "Jersey Boys" I was also very fortunate to be the dance captain for the first five years of the run and part of that job is auditioning for replacements, so I go to be on the other side of the table. I really learned a lot about what people do right and wrong in that moment and my biggest piece of advice I could give to anyone coming into this business is to really find out, to really be yourself when you are walking into that room and you are presenting yourself to casting directors and directors and choreographers.
We want to know who you really are, not who you can be in the show, who you truly are. If you are picking an audition song to sing or you're going in to dance, always have your own story told because I need to know if that person in front of me is someone I am going to want to work with. Is their energy right for the show. Sometimes you are the most talented person in the woom, but it is just not the right energy for what is already established. It has nothing to do with the way you sing, dance or act, your energy is just not right for this particular project and you kind of have to brush it off and just keep moving. I can't stress enough how important it is for people to learn who they are, present their point of view, strong decisions, strong point of view and what you want to present out there. It is really important.
MI: Thanks for that amazing advice. You usually hear about "being authentic" but you went into a detailed plan on how to get that accomplished. So we talked about the show coming to Chicago next week. I assume you have been to Chicago before?
PG: I've been to Chicago, the last time I was there it was 1992. It has been a while. I was in Chicago with "Bye, Bye Birdie."
MI: Are there any favorite hangouts or restaurants just have to try while you are in town?
PG: Well I know we have been planning a night out at the Baton. The Baton is legendary. I have many friends in Chicago and one is friends with Chili Pepper and she is coming as my guest on opening night. I am so excited, there are so many young people in this cast who have never even heard of the Baton and I can't wait to introduce them to Chili and I can't wait to take them there because those girls are killer. I can't tell you I love them so much. When I was in Chicago with "Birdie" I remember going three times in my two weeks there. I was just blown away by the talent.
MI: Well that should be a pretty fun night!
PG: That is part of the fun of being on tour. We don't hang out together a lot, but we try to find a group thing to do every couple of weeks. So when we were in Minneapolis we went curling. When we were in Florida we all went to Universal Studios together. It's hard because we are a big group. 27 actors, our full crew, our wardrobe, our band, so to get everyone on the same page is tough, but I think everyone wants to hit up the Baton.
MI: So for the next set of questions, will just be quick, fun personality questions. You can answer with one or two words and we can go through them pretty quickly so name something you can't live without.
PG: Moisturizer.
MI: What do you miss most when you travel?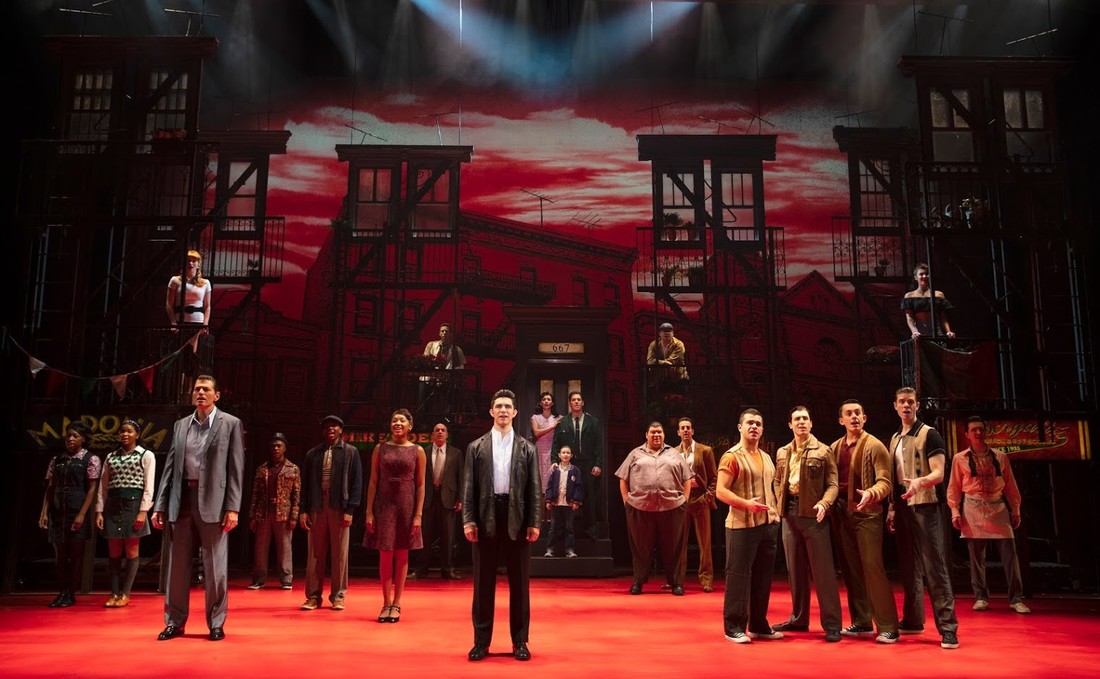 PG: My Instapot
MI: What is something in your home that would make a stranger think you are gay?
PG: The nude male photos on the wall
MI: Something in your home that might make a stranger think you are straight?
PG: My mountain bike
MI: Favorite book or toy when you were a child?
PG: A Snowy Day by Ezra Jack Keats
MI: Who would play you in your life story if it were made into a made-for-tv movie?
PG: Oh that's an easy one, everybody always says Robert Downey, Jr.
MI: The title you would choose for your made-for-tv movie?
PG: My Life, Who Knew?
MI: That is it for the super quick questions, but two more questions before we go. Are there any charities or cause that are near and dear to your heart?
PG: Yes, I have worked for many years, starting in 1990, with Broadway Cares, Equity Fights AIDS. They do incredible work. At first it was just an AIDS organization, but because they have become so successful at fundraising and everything that they do they have become an umbrella organization for many different organizations, Dancers Respond to AIDS, Classical Action. There are dozens of groups under their umbrella. Not only do they give money to AIDS organizations across the country and even internationally, but where there is an emergency or crisis like Hurricane Katrina or the wildfires in Northern California they send money there also. It is a great organization. We are actually collecting tonight and we will be doing audience appeals for our two weeks in Chicago.
You will see actors in the lobby with buckets and all of this money goes back to Broadway Cares. We do grants across the country for food kitchens and medical care big and small. In New York we do big events like the Easter Bonnet collection which is going on right now which is 6 weeks of collecting audience appeals, culminating in a show where each Broadway show gets three minutes to show their Easter Bonnets on stage.
And then there is another big event called Broadway Bares, which is a strip show starring 200 of Broadway's hottest dancers stripping for charity basically.
MI: We love Broadway Bares! We really need to get that started in Chicago somehow!
PG: You guys, yes. It's a great event we have been doing for 23 years now and I have been a part of it as a director, a choreographer. I actually stripped once. That was it. It was nerve-wracking! But it is very exciting. It is a very exciting organization. The money goes so many places. As small as helping someone pay their insurance all the way up to big things like helping the firefighting out in California. It really is an amazing organization and you can go to bcefa.org to get any information regarding if you want to donate, if you want to get tickets to any of the events they are having. They are really amazing.
MI: Thank you Peter! Hope you get to enjoy a little bit of the city while you're here. Looking forward to seeing you and the cast at Bronx!
Broadway In Chicago is delighted A BRONX TALE will play Broadway In Chicago's James M. Nederlander Theatre (24 W. Randolph) for a limited two-week engagement March 12 –24, 2019.
Individual tickets for A BRONX TALE are on-sale now and range in price from $27-$98 with a select number of premium
seats available. Tickets are available now for groups of 10 or more by calling Broadway In Chicago Group Sales at (312)977-1710 or emailing GroupSales@BroadwayInChicago.com. For more information, visit
www.BroadwayInChicago.com.
 
Interviewed by Matt Inawat. Ron Matthew Inawat is president of the GoPride Network and contributes to ChicagoPride.com, PrideLA.com and other sites within the GoPride Network. Follow @cpmatthew