A GoPride Interview
Rufus Wainwright
Rufus Wainwright interview with ChicagoPride.com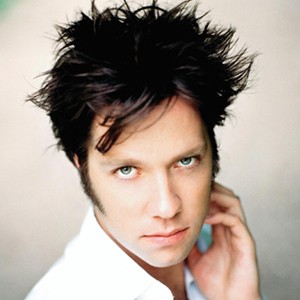 Success follows Rufus Wainwright. As a musician, activist and humanitarian, this multi-award-winning singer/songwriter has one of the most interesting careers in show business. On his way from Berlin to London, Wainwright takes a few minutes out of his schedule to talk about his upcoming opera, his newest album,
Release The Stars
, and his thoughts on the media in both the United States and Europe.
MJR:
Congratulations on the success of
Release The Stars
, which has been at the top of the charts both here in the States and in the U.K., where it went Gold.
RW:
Thank you Michael. Release The Stars was surely a labor of love and I am so glad it is finding the success that is has.
MJR:
There are two songs in particular on
Release The Stars
that have the city of Berlin as their backdrop ("Sansscouci" and "Tiergarten"). What about Berlin has so inspired you?
RW:
I made the album in Berlin, and my boyfriend, whom I now live with in New York, was originally from Berlin and our love affair was kindled here. What I love about Berlin is that it is the perfect analogy for rebirth. I don't think there has been any other city in the world that has been destroyed so many times and has been able to rebound each of the times with such absolute splendor. So it is always a hopeful place even though it is also so very dark. And I also think having been in America were we clutch this old fashioned notion of perfection and righteousness, we are just not aware of what it is like to be totally decimated and having to start all over again. It is such an important lesson to learn.
MJR:
Why do think you have had more chart success in Europe then in the U.S.?
RW:
What is funny is that I think in terms of the media and the intelligencia, your right, I do have more of a grounding here in Europe. But that being said, I have almost the same amount of fans in the U.S., but they tend to be a little more underground.
MJR:
What do you attribute that to?
RW:
It probably comes down to that there are so many things that people are more willing to debate in the Europe and that people read more newspapers and magazines so there is more of an exchange of ideas in that way. So what I manage to do with the press is raised questions and cause turmoil at times. Americans are not really into that so that is why I think I have more of an outlet here.
MJR:
Your version of Leonard Cohen's "Halleluiah" (recently heard again on "Late Night With David Letterman" for the Paul Newman tribute) has taken on a life of its own. That must be bittersweet for you as Jeff Buckley (who is most associated with the song) had a great influence on your career just a few weeks before he died.
RW:
I can't overemphasize having a song of that importance in your repertoire. It is a very important weapon to have even if it isn't necessarily my song. It is a great thing to have in your arsenal. Even though I only met Jeff that one time, I befriended many of the people close to him including his girlfriend Joan Wasser, who was an incredible musician herself and my drummer was Matt Johnson, who was also Jeff's. So I learned a lot from him from the people that knew him best.
MJR:
The last time we spoke you were in the process of writing the music and lyrics for a new opera called 'Prima Donna', what is happening with it?
RW:
Well I'm excited to announce that Prima Donna will be making its premier in July at the Manchester International Festival. In fact, I am on my way to London as we speak to workshop it.
So it going full speed ahead. The original plan was to open at the Metropolitan Opera House in New York, but with the way things have worked out, "Prima Donna" will be premiering at least two years sooner then it would have at the Met.
MJR:
I saw you a couple years ago when you did your concert at the Lyric Opera House here in Chicago, so hopefully you will consider the U.S. premier of "Prima Donna" here.
RW:
Well, Michael, since there is no American opera house yet booked, and as much as I like Chicago, it is a definite possibility.
MJR:
What songs can we look forward to on your upcoming U.S. stops?
RW:
I like to do a range of songs from all my albums as well as doing a couple of brand new songs I have been working on. So a little bit of everything, except the Judy Garland stuff because I can't do that alone.
MJR:
Who is going to be appearing with you at The Venue?
RW:
Originally my Aunt, Sloan Wainwright, was going to open for me but she has some family business to attend to so it is going to be her son Sam McTavey who will open.
MJR:
I am certainly excited to see you in concert again and if you decide to do any Judy Garland, I will be more than happy to do a couple with you!
RW:
Well thank you Michael, we will see about that.
Rufus will be appearing for one night only at The Venue on October 17, 2008 at 8:00pm. For tickets please visit www.thevenuechicago.com or Rufus' official website www.rufuswainwright.com
Interviewed by Michael J. Roberts. Michael J. Roberts is theatre editor for the ChicagoPride.com covering Chicago's diverse arts and entertainment scene.
Serving the Chicago gay, lesbian, bisexual and transgender communities. ©Copyright 2019 GoPride Networks. All rights reserved.