A GoPride Interview
Therese Plaehn
Therese Plaehn rises to the challenge in acclaimed Tony winner "The Humans"
my biggest challenge is rising to her and rising to her reality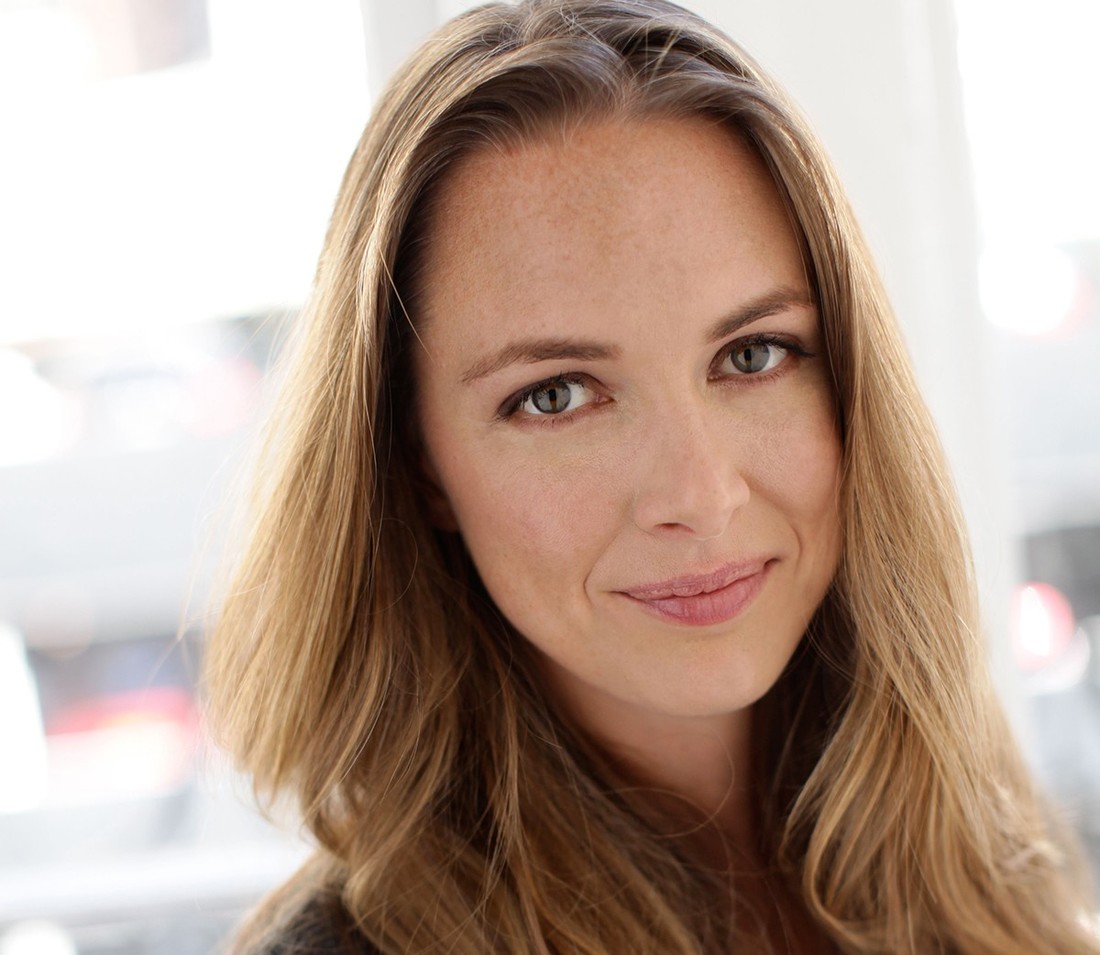 Therese Plaehn rises to the challenge in acclaimed Tony winner "The Humans"
The highly acclaimed Tony Award-winning play "The Humans" plays next week in Broadway In Chicago's Cadillac Palace Theatre for a limited two-week engagement Jan. 30 – Feb. 11, 2018.
Heralded in 2016 as "The Best Play of the Year" by The New York Times, New York Magazine,The Washington Post, The Chicago Tribune, The Record, Time Out New York,The Hollywood Reporter,Deadline, and The Wrap, the tour will feature the entire creative team from the Broadway production, led by Tony Award-winning director Joe Mantello and including Tony Award-winning scenic designer David Zinn, costume designer Sarah Laux, lighting designer Justin Townsend, and sound designer Fitz Patton.
ChicagoPride.com chatted with Therese Plaehn who plays Aimee Blake, a strong lesbian character, in the production. Plaehn's Broadway credits include: The Heidi Chronicles. New York: A (radically condensed and expanded) Supposedly Fun Thing I'll Never Do Again—After David Foster Wallace at The Public Theater, Family Play (1979 present) (with Collaboration Town), Anna Christie (The Wild Project). Her regional credits include Our Town (Huntington Theater), Crimes of the Heart (TheatreWorks Silicon Valley), Paradise Lost (American Repertory Theater), and  summers at Gloucester Stage and Chester Theatre. Television: "Mr. Robot," "Blue Bloods," "American Odyssey," "Onion News Network."
MI: (Matt Inawat) Hi Therese! thank you so much for taking the time out to chat and congratulations on the role.
TP: (Therese Plaehn) Thank you. It's such a dream job!
MI: The national tour's been such an amazing success - winning four Tony Awards.
TP: It's such a good play. It's so brilliantly written and directed and to work with all of these people has just been total joy. Everybody's just so talented and such hard workers. It's awesome. It's so great.
MI: So, for those who aren't as familiar with "The Humans," can you tell us a little bit about the production?
TP: "The Humans" is about a family Thanksgiving. Originally, the family's from Scranton Pennsylvania and the youngest daughter, Bridget, has just moved in with her boyfriend in Chinatown in New York City. And she's hosting Thanksgiving for the first time as a hostess and also with this boyfriend. So, it's an interesting play, because it has the anxiety and the humor of a family get-together. 
And each character has their own amount of anxiety internally that's going on too, that some of the family members are privy to and others aren't. But the audience is sort of the fly on the wall that gets to watch everything.
In the show, I play Aimee, who's her older sister and a lawyer based in Philly. 
MI: So tell us a little more about Aimee - a lesbian character in the production - and what drew you into playing the role.
TP: She's so, so great. She's a lawyer, she's really hard working, she has colitis - and that's been making her sick for the past couple years. And she also recently just had a breakup with her long-term girlfriend, Carol. So now she's having the first holiday with her family without this person who has also just been a part of the family.
I think she's the diplomat and she keeps everybody together in a lot of ways. And yet, she has a lot of her own pain that she doesn't want other people to really worry about. 
She's really funny and she's incredibly smart. I honestly think this day is probably one of the most vulnerable days in her life and she's trying to muscle through the family holiday.
MI: So what was one of the biggest challenges in playing the role?
TP: That's a really good question. I think the tricky thing about a play like this is that it's so well written musically, that it's almost like Steven is a composer in his own right, and I think you just each night have to reinvest the given circumstances of what her reality is. Sometimes tapping in to that is a little tough - to really think about all that she's been through and still how strong she is.
So I think , honestly, my biggest challenge is rising to her and rising to her reality. Because the character is such a strong person.
MI: Tell us a little bit about your own personal story, how you got involved in theater?
TP: I'm slow to the game in a lot of ways. I didn't do a play until junior year of high school, and I'm from outside of Boston. I really loved it but it was always something that was really scary. I found it super foreign and I couldn't imagine actually doing it with my life because it felt so foreign. 
I've been in New York for a lot of years and I've bartended and babysat and you know, kept plugging away. This is definitely one of the greatest opportunities I've ever had. I'm so thrilled to be able to do a play like this, and then also to reconnect with people in your life that you just don't get to see anymore, as you get older and get settled somewhere. 
It's so neat, I had a Facebook message today from a friend's older sister that I probably haven't seen in seven years. And she said, "I'm gonna be in DC for work, I'm coming to your show on Tuesday!"
And then when I go to Chicago, I have a ton of friends in Chicago. I love the city so much. I think doing a family play and then reconnecting with these people that at certain times in your life you definitely considered family - is such a joy!
MI: And just coming off the holidays, those events are fresh in audiences' minds.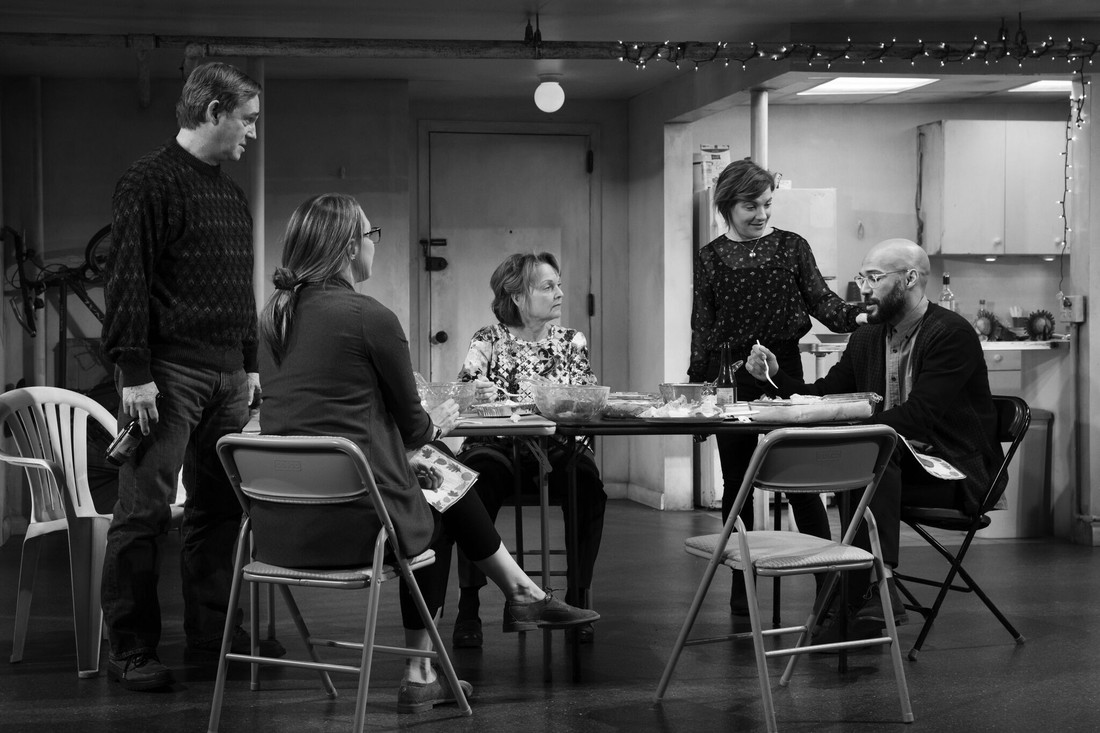 TP: Yeah. And I'm from a gigantic Irish Catholic family. I'm the youngest of seven, with 14 nieces and nephews. So it is kind of funny going home for the holidays and you're like, "Whoa! Steven did a really good job. It's great!"
MI: So who are some of the acting and performance influences over the years? Who inspired you to get into theater?
TP: I really love Kate Winslet, I love Cate Blanchett, I was really fortunate to understudy Elisabeth Moss in the Heidi Chronicles on Broadway and I just think she's a tremendous force of power and kindness and humor. So there's a lot of people. And then my tastes are kind of funny because if I look way back, my favorite movie growing up was "Empire of the Sun" with Christian Bale. So that was sort of a strange taste as like a seven year old, to be obsessed with that movie, but I really do love it. Those are some of them.
MI: What's been your favorite role to date?
TP: You know it's really hard to say because I feel like every role comes into your life at a really great time, that I've truly loved everything. I think in recent years I did David Cromer's production of "Our Town" and I got to play Emily. And that started in Chicago and was so wonderful. And we did it in Boston. And so being from Boston and playing Emily in "Our Town," it was just a dream because so many of my family members got to see it, and friends, and that's just a beautiful play. That would definitely be a highlight, for sure!
MI: So, if there was a dream role in any play musical you'd love to portray, what would it be?
TP: Well there's a couple. Someday, I would love to do Beauty Queen of Leenane. I really love that Martin McDonagh play. And that was the first Broadway show I ever saw. 
And you know, I'm an Irish citizen and I love Ireland, and I'd love to do an Irish play.
MI: You mentioned being in Chicago before, any favorite restaurants, hang outs, or places to visit?
TP: You know, I need an updated list. Because my list is from my mid-twenties, and just going to the bars that had Red Sox games. Because this was before the Red Sox had won anything.
I switched two flights in Chicago before, because I was in a bar watching a game. I was like I can't fly out yet.
MI: We'll have to get you a that list! 
Are there any charities or causes that have a personal importance or impact to you?
TP: Wow, that's a really good question. You know, I love the Trevor Project, I love, well I have a friend who works for them and I think that's very important. I also think the Red Cross is really important, and that's something that I try to give to. So those are the two off the top of my head. But that's a great question.
MI: So, anything else you'd like to share with readers? Maybe something you've never shared in an interview before, but have always wanted to share?
TP: That is really, really interesting. Oh my God. What is something I have never shared before in an interview and have always wanted to share? Gosh. You know what? The thing that's popping up inside of my head, is that my favorite late night snack is cheese doodles. I love cheese doodles so much, and when I go home, my father and I take turns buying different brands of cheese doodles. And so far the Trader Joe's one is the big winner, but every once in a while we'll splurge and go to Whole Foods and get cheese doodles, and we will sit on the couch after dinner and just share a bag of cheese doodles.
MI: That's awesome!
TP: So if anybody has any recommendations of good brands of cheese doodles please let me know!
MI: Definitely! Well, Therese, thanks so much for taking time to chat. This has been fun!
TP: Thank you so much for having me! 
MI: The show is great for the Chicago audience. I think everyone will love it.
TP: Definitely, I think so too. Cause Chicago just feels like it's a family city anyways. And I can't wait to get there. Thank you so much, it was lovely talking to you.
THE HUMANS plays Broadway In Chicago's Cadillac Palace Theatre for a limited two-week engagement Jan. 30 – Feb. 11, 2018.
Individual tickets for The Humans range from $25 - $98. A select number of premium seats are also available for many performances. Tickets are available now for groups of 10 or more by calling Broadway In Chicago Group Sales at (312) 977-1710. Tickets are available at all Broadway In Chicago Box Offices (24 W. Randolph St., 151W. Randolph St., 18 W. Monroe St. and 175 E. Chestnut), the Broadway In Chicago Ticket Line at (800) 775-2000 and online at TP://www.BroadwayInChicago.com">www.BroadwayInChicago.com.
Interviewed by Matt Inawat. Ron Matthew Inawat is president of the GoPride Network and contributes to ChicagoPride.com, PrideLA.com and other sites within the GoPride Network. Follow @cpmatthew