A GoPride Interview
Geremy Jasper
Director Geremy Jasper talks about his film debut Patti Cake$
One day there will be a big white girl from Jersey who is going to take over the rap game, that is somewhere between Tony Soprano, Mae West, Biggie Smalls, and Bruce Springsteen.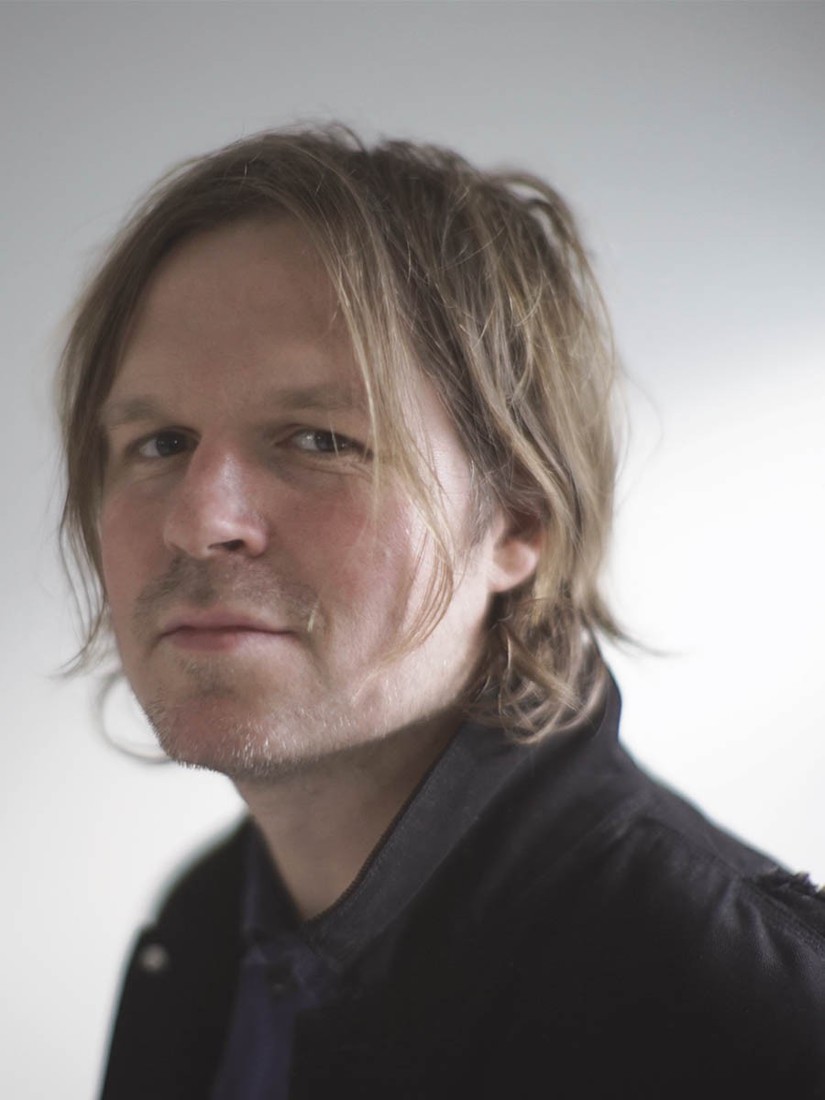 photo credit // fox searchlight
The girl from Jersey with a big mouth and a heart of gold is coming to a theater near you on Aug. 18 with Patti Cake$. It's the story of a young rapper determined to follow her dreams and gets by with a little help from her friends. 
Geremy Jasper is the director and screenwriter for this moving drama from FOX Searchlight. He flew into town to discuss this project at the Park Hyatt. 
JN: (Jerry Nunn) Where are you from?
GJ: (Geremy Jasper) I'm from northern Jersey, a little town called Hillsdale. 
JN: Patti Cake$ must be a personal piece then.
GJ: Very much so. 
JN: What did you work on before it?
GJ: I was a musician for many years. I was in a band called The Fever. We were a garage band in New York during the early 2000s. We put out a couple of records and toured for a few years. After I burned out on that I started directing music videos, and commercials for almost a decade. 
JN: You made a Florence + the Machine video I saw. 
GJ: Yes, and also Rye Rye, Goldfrapp, and Selena Gomez. Mostly female artists, which is kind of interesting. 
JN: What kind of music do you like?
GJ: Hip hop is my first love, then I went through all the genres that are in the film, from hair metal, alt rock, to industrial. I am all over the map. 
JN: It all paid off for Patti. 
GJ: You put in 20 years, make records nobody hears, and then use those skills to create something. 
JN: How did the idea start?
GJ: I had the idea for Patti a long time ago when I was 23 living in my parents basement. I was working dead end jobs as a caterer and bartender. I was driving around with my best friend that worked in the pharmacy and said, "One day there will be a big white girl from Jersey who is going to take over the rap game, that is somewhere between Tony Soprano, Mae West, Biggie Smalls, and Bruce Springsteen." 
My mom has that kind of bravado, and is a heavy set woman with no shame in her game. That all worked together. I didn't even think I would be a filmmaker then. I wanted to be a professional musician. 
Years later it was time for me to write my first screenplay. Anybody from Jersey that gets out has a love/hate relationship with the place. I still wanted to make music and I knew my first film would be a musical film. Patti became the perfect alter ego for myself. 
JN: Who knew actress Danielle Macdonald could rap?
GJ: We spent two years training her how to rap. 
JN: Had you seen her movie Every Secret Thing?
GJ: I watched five minutes of it. They had sent it to me. After I saw her photograph I knew she was Patricia Dombrowski, the character in my head. I just wanted to see her onscreen so I watched it. The camera just loves her. She just looks so right. There are some people who are really beautiful in real life then when you see them on camera it doesn't quite work. She is made to be a movie star. 
JN: You made her into a movie star. I'm glad you came to Chicago. Had you been here before?
GJ: My band came here. We used to play the Empty Bottle all the time. I always liked Chicago audiences. There is a warmth and soul to this place that you don't find everywhere. 
JN: Do you want The Fever to reunite?
GJ: Never. The Fever is like looking back at yearbook pictures that I don't want to see again. 
JN: What was your biggest challenge in filming Patti Cake$?
GJ: Physical and emotional stamina is really the challenge of a film like this. It was just so hardcore with what we were trying to do. It was an ambitious shoot for how small the budget was. We had 28 days to shoot it. We were doing crazy shit. We would show up at a location and do every single scene in the film at that location. We went to a cemetery where we had a funeral, then a love scene. You feel schizophrenic!
JN: So when you had several scenes in that shack…
GJ: Every single scene there was done in two days. We would do s musical scene, then a fight scene, they were coming one after the next. 
I have to commend Danielle because she was always ready for what was next. She got in a zone and just went for it. 
JN: Does the rap have a lot of takes to film?
GJ: We didn't shoot a lot of takes. She was fairly prepared. She liked to bust my chops about constantly changing lyrics the day of. That was true. I was tweaking it. 
We didn't do an exuberant amount of takes on anything just because of time restraints. 
JN: Your cast is very diverse. 
GJ: I am always surprised how people look the same on screen for many films. That is not what real life is like or the town that I grew up in was like. There were all different types of nationalities, styles, and sizes. I never thought much about it because I wrote these characters based on people I grew up with, but it makes me really happy in this film. 
JN: Gay audiences are reacting well to it?
GJ: Gay audiences dig it. 
JN: I was hoping Jheri would be the gay best friend. 
GJ: There were renditions where he might be gay. We talked about it. There wasn't enough room in the film. Siddharth Dhananjay and I had some conversations about that. He was coming from a more conventional Indian family and if he were gay what could that mean? We started discussing it then I realized we had a film with so many characters that I could only fit so much in. 
JN: How about Patti Cake$ part two?
GJ: Exactly, the Jheri coming out party!
JN: Story of my life, being a Jerry. Was it a big deal to get MC Lyte in the film?
GJ: Very big deal. I wrote the role specifically for her. I never thought she would do it. I grew up listening to her on records and Yo! MTV Raps every day after school. She had such a distinctive voice that when I was writing this character I was writing with a bad MC Lyte impression in my head. 
I wrote her a fan letter to her stating I had written it for her. She was cool enough to come out to New York and shoot it. 
It was a awkward scene because it was at a bar mitzvah of tweens and MC Lyte. It is a weird combination of people. 
JN: Was it tough to land Cathy Moriarty?
GJ: I got lucky because I had done a short film a year before we shot Patti called Outlaws that Cathy was in. It was a weird branded content thing with David Beckham, Harvey Keitel, and Cathy. I got to work with an amazing cast, 
I met Cathy in Mexico in the middle of a circus that the film took place in. I went to her trailer. She was so warm and funny. She has that old diner waitress voice. I fell in love with her. She felt like the women I grew up with. She felt Jersey to me even though she is from The Bronx. 
She is really beautiful with long, flowing blonde hair. She still looks like a golden era movie star. She has the soul and the vibe. I had to think of a way to transform her into Nana and would she even do it? I told her about it and finally worked up the guts to send the script six months later. She made me sweat it out for two days then she called me. "Gerry, I don't like it, I love it. I am getting Nana!" We were on after that and had three generations. It was really hard to find a woman that would make Bridget Everett shake in her boots. Cathy is that. 
The three generations were aligned. They felt like they could be related. That was the missing piece of the puzzle. When Cathy met Danielle she just embraced her in such a loving way. She was like that on set. I don't know how many movies she has made, like 40, but she treated it like it was her first time on set. She was the best and took care of everybody. 
JN: What are you doing next?
GJ: I am going to start writing the next film Patti Cake$ 2: Jheri Comes Out.
JN: I will be in the front row!
Interviewed by Jerry Nunn. Jerry Nunn is a contributing writer to the GoPride Network. His work is also featured in Windy City Times, Nightspots Magazine and syndicated nationally. Follow @jerrynunn