A GoPride Interview
Travis Turner
Travis Turner bets on Bootycandy
We are still doing it, the way we talk about sexuality without actually having the discussion.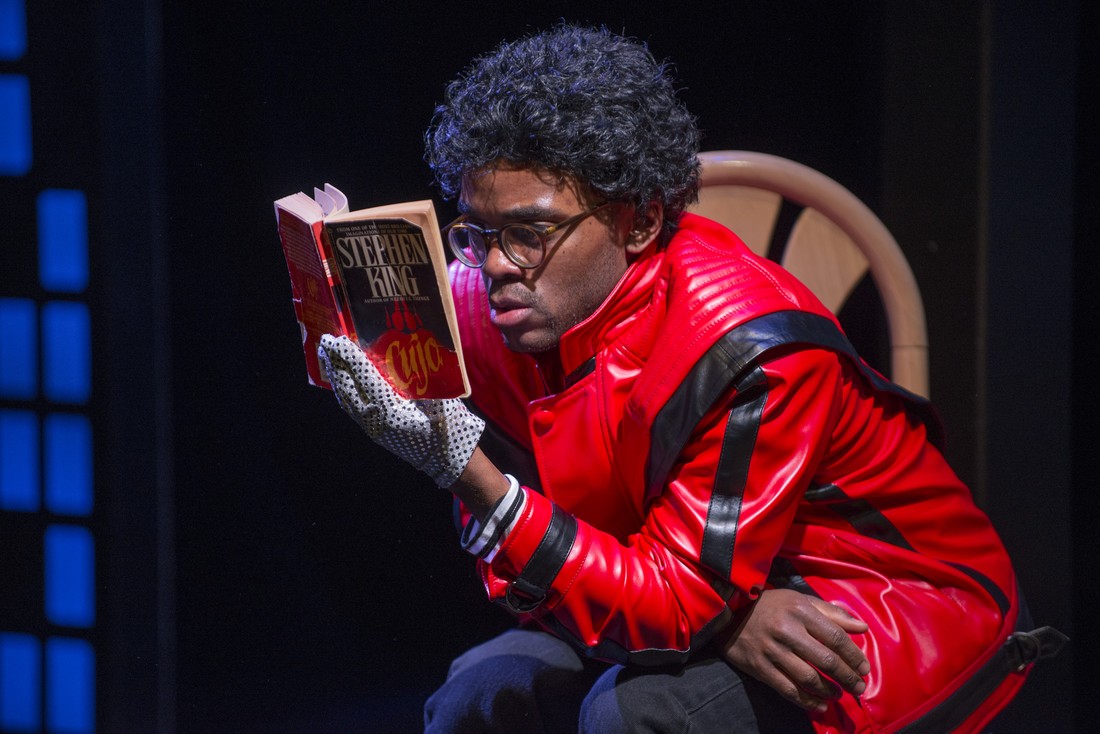 Out Chicago actor talks about theater roles
Actor Travis Turner has made a big splash in Chicago theater. He received critical acclaim after performing in Steppenwolf Theatre's "The Flick" and the Lookingglass Theatre Company production of "Thaddeaus & Slocum".
With Robert O'Hara's "Bootycandy" Turner takes the audience on a coming-of-age journey through his character Sutter, the character inspired O'Hara. What it means growing-up gay and black is explored in the show with some hilarious family interactions. 
Turner has also worked with Victory Gardens Theater, Court Theatre, and Chicago Children's Theatre in the past. He is a graduate of Northwestern University and completed the School of Steppenwolf. 
Turner sat down on premiere night to discuss his career. 
JN: (Jerry Nunn) So where are you from originally?
TT: (Travis Turner) I'm from Atlanta, Georgia. I went to undergrad at Northwestern. I have been in Chicago since 2001, professionally since 2005. 
JN: You studied at Steppenwolf?
TT: I did. I went to the School of Steppenwolf in 2007. They had only been doing the program for a few years. That was the same summer they did August: Osage County. We got kicked out of the rehearsal room because we were being too noisy. 
Their program was all about being part of an ensemble. It is about being truthful under imaginary circumstances. It is about being brave. To see it in practice was incredible. I saw it three times that summer, then went to see it on Broadway. 
JN: Did that lead to The Flick?
TT: No, that was years later. I was ready to give up acting. I wanted something secure with a steady paycheck. This business is full of rejection. I was experiencing pressure from my family, whether it was intentional or not. 
I have had a chance to reevaluate my dream. They are in Atlanta asking when am I going to be in a Tyler Perry movie. It is not that easy! 
JN: Have they seen your shows?
TT: Absolutely. Not this one though. My dad is a minister. When I came out to them in college they were super understanding. My mother said she already knew. 
This show might make them uncomfortable and I want to be respectful of that. Logistically it can be tough at my parents ages. The Flick was three hours long, although they did see that. 
JN: Did they see Thaddeaus?
TT: No. They wanted to because my mom watches Chicago Fire. She loves Monica Raymund. Monica lives here and is a part of the community. She invited me to her shows recently at Space and House of Blues. 
JN: Did you have to come out as gay in your career?
TT: Well, the roles are there now. As of late I have been cast as black gay guys. That is really cool. My next play at Writers Theatre is called The Mystery of Love & Sex and my character is gay. I am doing double duty for four weeks while we are in rehearsal. I leave three weeks early from this show to start tech. I am thankful both theater companies are accommodating. 
JN: That might be a Midwest thing. I am not sure Broadway would do that. 
TT: For sure. They understand that I am trying to make a living and build a season. 
JN: Do you identify with these gay characters?
TT: I get to explore that part of my life onstage with characters like Avery in The Flick to Sutter here, then Jonny in the next one. They each resonate a different part of my life. 
The scene at the table in this show with the going back and forth with the parents is real life. We are still doing it, the way we talk about sexuality without actually having the discussion. 
Parents don't have the language to talk about the birds and the bees. We are left to discover that on our own. How lonely Sutter must be!
JN: Did that scene attract you to the script?
TT: More than anything it was Robert O' Hara. I knew his work and saw Marie Antoinette. I did a  Second City show at Woolly Mammoth Theatre in DC when Bootycandy premiered. I knew someone in the show so Bootycandy has been on my mind for awhile. When the opportunity presented itself I was onboard. 
JN: You are king of the blank expression [both laugh]! Is this intentional?
TT: I want to be as honest as possible onstage. If I have big expressions it can feel dishonest. The most honest thing you can do is listen and respond. With Sutter, Avery, and Thaddeus they can all be very dry. Sutter and Avery are the smartest people in the room. They don't need to do much but let the person hang themselves. 
I was more expressive in rehearsal but pulled it back in previews. 
JN: How does it feel to be a critical darling in the Chicago theater world?
TT: Well, I have no idea how this will turn out. I have been concerned because I wish none of that other stuff had happened. 
JN: Is it a lot of pressure?
TT: Yes. I remember not being mention in reviews. I just did my work. I am hoping this is not the one where Chris Jones says, "Well, he had a year…" 
JN: From what you have said though you did this role for personal reasons. 
TT: Absolutely. I have to remember that sometimes the show is not for critics. We don't discuss reviews backstage. I know there will be some mixed reviews with this show, but it is a process and we will continue to grow throughout the run. 
Whether it is good or bad you have to remember it is one person's opinion of you. I appreciate the fact that someone acknowledged me and my work, but that is not why I am doing what I am doing. 
Catch Bootycandy through April 5 (with Turner in the role until March 26) at the Windy City Playhouse, 3014 N. Irving Park Road. Tickets are at windycityplayhouse.com or by calling 312-891-8985. The cast also includes Krystel McNeil, Debrah Neal, Robert Fenton and Osiris Khepera.
Interviewed by Jerry Nunn. Jerry Nunn is a contributing writer to the GoPride Network. His work is also featured in Windy City Times, Nightspots Magazine and syndicated nationally. Follow @jerrynunn