A GoPride Interview
Simon Cowell
Starmaker: Simon Cowell talks his duo at 'The X Factor' finale
Let's put it this way, at one point last week, they had five records in the Top Ten on iTunes, so I would say they've got a pretty good shot outside the competition.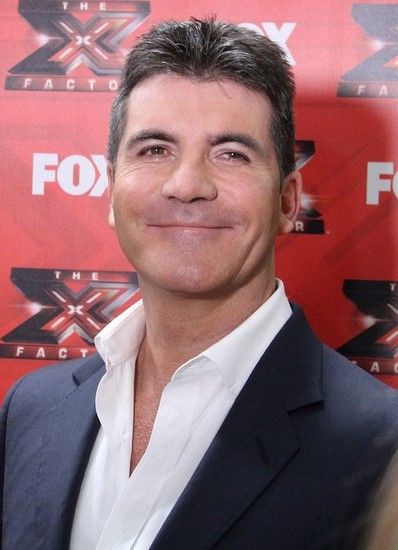 Media mogul Simon Cowell is the man with midas touch in the music business. The English television personality has taken over the small screen with shows like Pop Idol, Britain's Got Talent, and American Idol.

The X Factor his latest project has now been renewed until 2016. There are five stages to the show even showing the judge's houses and ending with spirited live performances.

Nunn gave Cowell a call right before the big finale of The X Factor to discuss his latest discovery the duo Alex Kinsey and Sierra Deaton.

JN: (Jerry Nunn) Hi, Simon. What do you think of this season overall and will you be back next season?

SC: (Simon Cowell) I think the show started off okay. I thought the four chair challenge section of the show was terrific. I thought the early live shows were okay and the last two weeks have been amazing.

The show will be coming back next year. As to my role on it, I might have a different kind of role, we haven't discussed that, yet.

JN: Maybe more of a producer?

SC: I'm not necessarily saying that. I think that with the current landscape as it is, and there's another music show, because we need another music show next year in America, we're going to have a very, very crowded marketplace. What we have with The X Factor is a huge, core fan base that loves the show, but we've got to be more different next year than we were this year.

JN: Your duo Alex and Sierra have done very well...

SC: What Alex and Sierra have achieved on iTunes over the last couple of weeks, which is phenomenal, I've never seen this happen with an artist, from a contestant, I'm really happy because the show is set up to achieve what it sets out to achieve, which is you find the star. So I'm really happy.

JN: What do you think of their potential beyond the show?

SC: I was with the guys yesterday. We were filming for the finale. I don't like to talk about what's outside of the show until we finish the show. Let's put it this way, at one point last week, they had five records in the Top Ten on iTunes, so I would say they've got a pretty good shot outside the competition.

JN: Will you continue with them?

SC: I'd be an idiot not to.

JN: With the amazing success you have had with artists that have not won the competition is it even necessary to win?

SC: I always think you have an advantage if you win. I always think it's best to be remembered as a winner rather than as the runner up. It's definitely more fun getting the gold than it is the silver. But me, personally, and I said this to the guys yesterday, basically because I produce the show and no disrespect to the other two, but I want the show to end with the best act winning the show, and they are the best act in my opinion.

So it's really important to me. It's not life or death for the others, but I think you'd always want that kind of memory when you can look back on tape and say this is the moment I won The X Factor because it is a big moment.

JN: How do you feel about The X Factor trailing behind The Voice in ratings?

SC: Thrilled. Love it. No, of course we're not happy about it. But, you know, we're all big boys here. When you run a record label, you run a TV company, sometimes you win, sometimes you're in second or third place.

The great thing about our team is that it never gets us down. Everybody works that much harder. The conversation we had was we haven't opened with a huge number, we'll probably keep that number, but let's make a great series, and most importantly, let's make some great records with the artists, because that's what's going to win the long term battle. I'm never in this for the short term; I'm always in it for the long term.

Luckily, Alex and Sierra auditioned for the show and they might win, because out of all the shows this year, in my opinion, they are by far the best artists to come through any of these shows. So that kind of makes up for being second place in the ratings, I guess.

JN: Could the format change to one night per week?

SC: Possibly, yes. I won't say which night, but I think there's a better night for us, which if we could get it would be amazing. I think the interesting thing about these shows over the years, and we were talking about this recently, is that they started off as one-hour shows, and now they've turned into two hours, two-and-a-half hours, I mean, that's like watching a movie then you have a further hour the following day.

It is getting, probably too much, and there is an advantage, which is where we started in the U.K., that the results and the performance show can be one show. It's only because the shows got so popular that the network started to ask us to make the shows longer and longer. I don't think that's necessarily a good thing. I think that you can pack everything into two hours and I think it could work really well.

JN: What changes would you like to see take place in the future for The X Factor?

SC: Well, lots. Like I said, you know, we've been making these shows and different shows for a long, long time now. I think the thing you've got to be very careful about is, is that you don't look and sound like everybody else.

It was frustrating because The X Factor was on air before The Voice and we created the whole mentors thing, you know, where the judges become mentors. Then The Voice did the same thing on their show. But The Voice aired in America before The x Factor and it looked like we were copying them. So you have to be aware of things like that happening.

You have to be really, really aware of what your audience wants or expects. And you've got to be different. You've got to attract most importantly the best talent because all these artists now have got a choice of what shows they can audition on. They can choose between us, America's Got Talent, Idol, The Voice; so we somehow have to convince the best singers actually, The X Factor is the best platform for them.

JN: What have you learned from the duo of Alex and Sierra?

SC: A lot of the artists who they liked and they were listening to I've never heard of, to be honest with you. So it was a bit of an education for me, as well. I mean, I am a Brit, I don't spend too much time over in America, so they introduced me to a lot of stuff which was fascinating to learn, and then I started to understand the kind of artists they should be and wanted to be. I did trust them, and they have made some brilliant decisions.

I think there's been one song this series which they were really unhappy singing, and it wasn't too long ago. I saw the difference between a song they love and a song they didn't like that much, because it was a little bit sulky. Now we only sing songs which they're really happy with.

For the finale, we're really, really happy with the songs we've chosen. There's going to be some surprises. I think they are going to be amazing.

JN: Great thanks.

SC: Thank you very much and happy holidays.

The finale airs with a special two hour live result show on Thursday December 19 on Fox.
Interviewed by Jerry Nunn. Jerry Nunn is a contributing writer to the GoPride Network. His work is also featured in Windy City Times, Nightspots Magazine and syndicated nationally. Follow @jerrynunn