A GoPride Interview
DJ Escape
DJ Escape interview with ChicagoPride.com
Tue. February 15, 2011 by Charlie Rockafort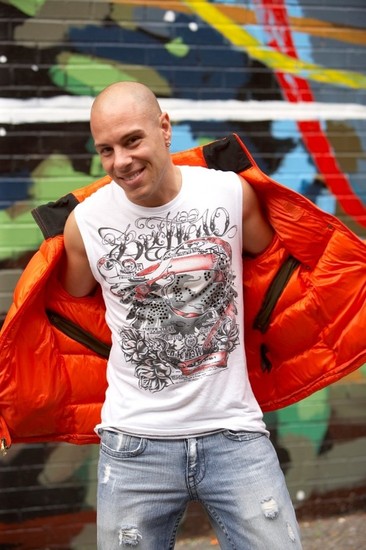 photo credit // dick mitchell
In his twenty years in dance music, DJ Escape has racked up more accomplishments than most spinners aspire to in a lifetime. He's had global residencies at some of the world's largest nightclubs, produced Billboard-topping original productions and has remixed tracks for the likes of Beyoncé, Donna Summer, Kristine W and Gwen Stefani.
President's Day Weekend, Feb. 17 - 21, you'll find DJ Escape mixing his special blend of tribal beats, acapellas and original tracks during
FORTitude Weekend
in Ft. Lauderdale.
CR:
(Charlie Rockafort) How long have you been DJing?
DJE:
(DJ Escape) ?Since the early 90's.
CR:
Where did you get your start?
DJE:
I got my first big break playing at Liquid Night club in Miami. Where I became one of the residents.
CR:
What's your favorite gay party to spin?
DJE:
It's hard to pick parties. I love spinning New York, Miami, Chicago and DC.
Outside of the states, I love Brazil. The energy in Brazil is amazing.
CR:
Where do you call home?
DJE:
Deer Park, NY
CR:
Who was your favorite artist last year?
DJE:
Beyonce.?
CR:
Who do you predict will explode in 2011?
DJE:
Too early to tell but I can't get enough of the Black Eyed Peas.
CR:
What can we expect from you at Fortitude?
DJE:
High energy tribal music with lots of vocals.
CR:
Any recommendations for those visiting Ft. Lauderdale or Miami?
DJE:
I recommend going out to Exit 66 this Saturday it is going to be off the hook.
CR:
After Fortitude Weekend, what's next for Escape?
DJE:
Look for more exciting new remixes in the next few weeks!
DJ Escape spins FORTE, Men's Afterparty Dance on Saturday, Feb. 19 at Exit 66, 219 S. Fort Lauderdale Beach Blvd. Tickets and schedule visit fortitudeweekend.com. The GoPride.com Network is a proud sponsor of FORTitude Weekend.
Interviewed by Charlie Rockafort