A GoPride Interview
Donna McKechnie
Musical theater icon Donna McKechnie talks about her career
My inspirations were Carol Lawrence and Chita Rivera in West Side Story.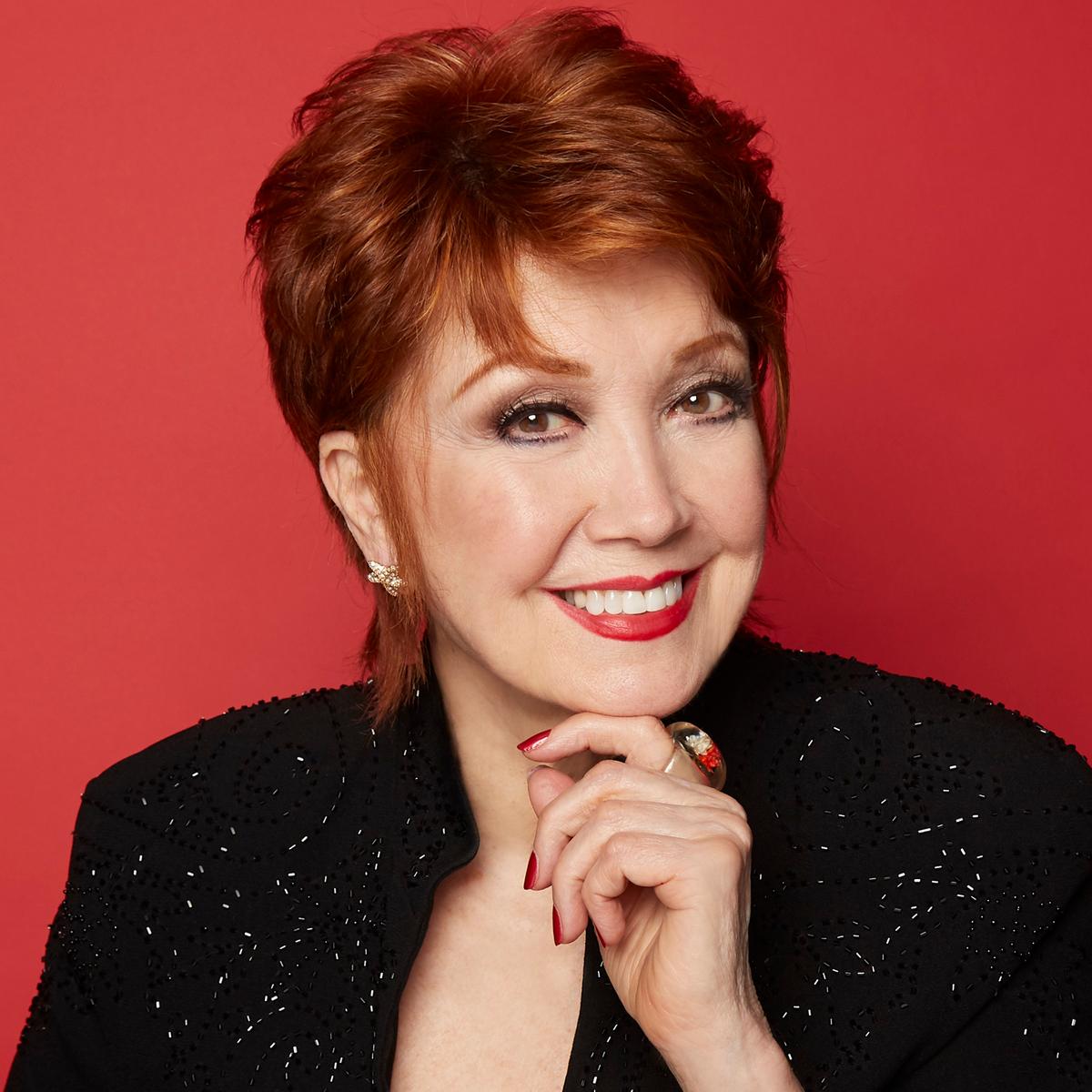 photo credit // bill westmoreland
Porchlight Music Theatre will present an award to performer Donna McKenchnie
Donna McKechnie is a musical theater legend and now she is receiving Porchlight Music Theatre's Icon Award for 2022. She won the Tony Award for Best Actress in a Musical for her portrayal of Cassie in the original production of A Chorus Line in 1976.
She made her Broadway debut in 1961 with How to Succeed in Business Without Really Trying before winning the Tony Award for Best Actress in a Musical for her portrayal of Cassie in the original production of A Chorus Line in 1976.
Theater roles range from Can-Can in London to regional tours of Can-Can and The Pajama Game. Television work includes Dark Shadows, Cheers and Fame.
Mckenchie chatted on the phone about her lengthy career before her upcoming trip to the Windy City.
JN: (Jerry Nunn) Hi, Donna. Tell our readers how you became involved with Porchlight Music Theatre's upcoming event.
DM: (Donna McKechnie) They just called my manager out of the blue and said they wanted me to participate in this honor. I jumped up and down!
They have done this award for quite a few years.
JN: Yes, last year they had Chita Rivera.
DM: She is my beacon. I remember playing the record of West Side Story over and over to be inspired by her. I would make my own choreography.
JN: Is there an icon you have looked up to over the years?
DM: Chita certainly, but Gwen Verdon was the mother of us all in more ways than one. She was a great teacher and dancer. I worked with her, so it was fantastic to get that training and pass it on within the theater community, which is what we do.
JN: What did you think of the Fosse/Verdon television series?
DM: I enjoyed it on a certain level. I understood what they were going for with the story, but Bob Fosse, to me, was more light-hearted. Even though he had a dark side he had so much humor and charm, but that wouldn't have been the story.
He was a very complicated person, but he loved his dancers and he wasn't mean at all.
JN: The television show you were in Fame made me want to become a performer. I wanted to be Coco!
DM: [laughs] There was nothing like Fame right?
JN: Right, then Glee came along and revived musicals on television again.
DM: There were about 20 years where they left the medium. They did all the variety shows when I got to New York in the '60s and then all of a sudden it disappeared.
JN: Glee really invigorated young people to enjoy musicals again.
DM: Just look at Lea Michele opening Funny Girl this week.
JN: Let's talk about what you are doing right now.
DM: I just did The Drowsy Chaperone with the Pittsburgh Civic Light Opera with a full ensemble and the first thing I had been in since theaters started opening back up.
I put a new show together that I doing all over the country. I will be in London in November and it is called Take Me to the World with all Stephen Sondheim music. It is dedicated to him and will give the audience many personal stories backstage with him because I did four different shows with him. It is connecting a personal point of view with his music.
JN: The behind-the-scenes stories are always the best aren't they?
DM: Yes, instead of putting him on a pedestal, which is easy to do, there are fun things to hear about. I don't live in the past at all. I had to remember all of these times of being with him and putting Company together, making things work when they didn't, tons of backstories.
JN: What are the favorite musicals you have done in the past?
DM: Touring with Annie Get Your Gun was a totally happy experience and Sweet Charity is in my top five. I like a lot of the original shows I did.
JN: Are there shows you wish you hadn't turned down?
DM: Yes, a few of those, but I don't live with regrets. In Los Angeles, they were doing South Pacific and Chicago and I turned those down. I did an Off-Broadway play instead. Looking back it probably wasn't a great decision, but I learn to live with it and keep moving on.
JN: How do you feel about the theater industry evolving in the treatment of women since you first started?
DM: It is good. People need to be more aware and thoughtful about it. In or out of show business people are edgy these days and live in anxiety. The more people can be sensitive to others' feelings is a step in the right direction.
Growing up in New York there was always basic respect when you would work in a room with people for the most part. There are always situations that are not good. It was part of life and how I saw it.
The way we audition now is different. People are adaptable and flexible. We all learn a lot from change.
JN: You must have a million gay friends after being in theater your whole life. Is that true?
DM: Well, on Facebook I have a lot. I haven't taken a count yet! I will say I always have a great time in Provincetown and the response is good at my shows there.
JN: You have always been called a "triple threat." Not everyone is good at all three things of acting, singing and dancing. Was that a goal for you?
DM: I wasn't always a triple threat. I had to learn to sing.
On my very first job at How to Succeed in Business Without Really Trying I was a really good dancer because of ballet training. I looked around thinking that if I could also sing and act then I might have a longer career than being just a dancer would.
I had no voice and didn't know how to act so I studied acting and voice. I auditioned a lot and then I met Sondheim at my first singing audition and Marvin Hamlisch was playing the piano. It was for A Funny Thing Happened on the Way to the Forum and I got it.
I went from show to show to try to get better. My inspirations were Carol Lawrence and Chita Rivera in West Side Story. I would sing along with them.
Everybody is a triple threat now. The dancers I work with today are fantastic and have evolved.
Broadway shows have ensemble members instead of a chorus. Before everyone wanted to get out of the chorus and do parts. The demands are higher now.
JN: Are you singing at this upcoming Porchlight Music Theatre appearance?
DM: I asked if I could sing there and they were thrilled that I wanted to. I will get in early to rehearse.
There is a song called "At the Ballet" that we first heard as a company in A Chorus Line. We had no music in the show up until that point and things were dreary until we heard it. It means a lot to me and I thought it would be the perfect song to sing. I am looking forward to it!
Celebrate the extraordinary career of McKenchnie at The Ritz-Carlton Chicago, 160 E Pearson Street, on Friday, September 23 at 5:30 p.m. Table reservations and sponsorships are currently on sale at PorchlightMusicTheatre.org.
Interviewed by Jerry Nunn. Jerry Nunn is a contributing writer to the GoPride Network. His work is also featured in Windy City Times, Nightspots Magazine and syndicated nationally. Follow @jerrynunn