A GoPride Interview
John K
John K. is doing better than just o.k.
I always look at the live show as a celebration of the music that I spent so much time developing.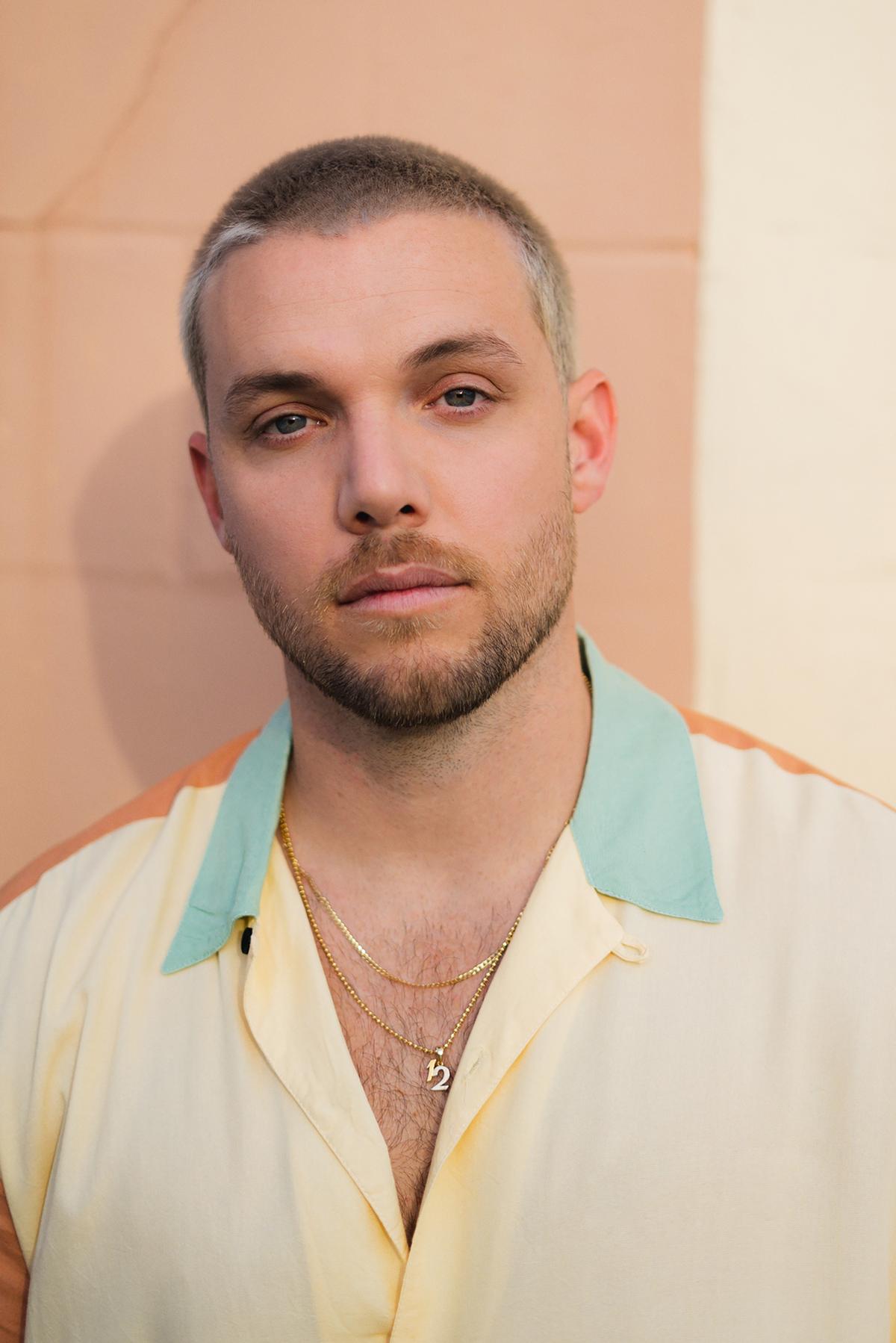 photo credit // steve arcila
Rising artist John K. talks backstage
John Poulson is a rising artist going by the name John K. who still remains true to his Florida roots. After self-releasing a few singles, he signed on to Epic Records in 2019. His single "if we never met" met with success and matched him with country singer Kelsea Ballerini and British DJ Sigala for alternate versions of the emotional track.
The RIAA-certified platinum singer recently released a new song called "A LOT" to kick off a tour supporting Marc E. Bassy. He talked backstage at the iconic House of Blues in Chicago on the second stop of the tour.
JN: (Jerry Nunn) Are you originally from Orlando?
JK: (John K) No, I am originally from South Florida, Fort Lauderdale, Boca Raton and Pompano Beach. I settled in Orlando.
JN: Where are you stationed out of now?
JK: Orlando. I have a house there and did the whole music project from there. When I was signed people thought I would move to LA. I fly out there all the time. I never wanted to make the jump and I like the balance that Orlando provides.
In LA there are so many great creatives in writing and producing. You can really plugin there and write five songs a week. In 2019, I spent two weeks out of every month in LA. That was my balance. I would go to work every day, write a million songs and be able to come home to rest.
JN: How many times have you been to Walt Disney World in Orlando?
JK: Too many to count! The side hustle before I could quit everything and make music was me working as a tour guide at the parks. I would meet families when they booked the service. I was a professional in the parks and a baller.
Since I stopped doing that I could count on one hand how many times I have been to the parks.
JN: I was planning on asking what your backup job would be if it wasn't music, but I guess tour guide is the answer.
JK: It was honestly amazing because the families that would book that were well off if they could afford that service. I would meet them at 6 a.m. and I would get them on every single ride by 1 p.m. They would tip me around two hundred bucks and then I would go to the studio.
JN: That's a good gig! How hard is it being without your family with this touring gig?
JK: It is the worst thing ever. It is inspiring in the sense that if I am going to spend time apart from my seven-month-old son and my wife I am going to squeeze every bit of productivity and positivity into all that I do. I keep my mind clear and focused. I make the most out of all these opportunities I have been given. When I go back home I know everything was deliberate and I did it for them.
JN: So it pushes you in a way?
JK: Absolutely. Being a father has pushed me in every single way that I can think of in every sense possible.
JN: How has it been touring with Marc?
JK: Incredible. We just jumped on the tour so this is our second show. From the second we arrived in the green room he was very inviting. He said he was excited about our set. He met everyone and took his time. He seems like a really good guy.
JN: Do you have a favorite cover song to sing?
JK: It changes every now and then. I went through a phase where it was "A Change Is Gonna Come" by Sam Cooke. I later graduated to Drake's "Hotline Bling." I would like to do "Best Friend" by Rex Orange County. I keep refreshing the list.
JN: How do you connect with an audience when you perform live?
JK: The main focus for me with this project was to let the music lead. I am very fortunate that is the way that it has worked. I always look at the live show as a celebration of the music that I spent so much time developing. The connection seems to be automatic.
What I keep in mind is to bring as much energy as I can bring then multiple it by 10. You can't have too much energy in a show. You also can't be too happy about it. If you get lost then bring more energy than you think you are capable of and generally have a good time. That will reflect in a show and allow people to loosen up. They will then in turn want to do the same thing I am doing. I am leading them to have a good time.
JN: Do you perform your song "Magic" with this set?
JK: "Magic" I haven't performed on this tour, but we did a couple of songs live back in October of last year where I pulled out a stool and sat down to really take my time with that song. We added a bit more at the end and built it up. We added drums and made it every ethereal. It was a special moment in that past show.
If we had more time in these concerts I would do it, but it is a shorter set. We just want to give a good dose of John K. with the energy in this current setlist.
JN: You should come back soon and do a headline tour to play it live.
JK: I am all for that!
JN: I interviewed Sigala in person when he toured Chicago in the past. How was it working with him on your track "if we never met?"
JK: it was around the time of quarantine and everything was shutting down, so it was more remote. We sent him the vocals and he worked on it. He sent what he did and it was incredible. He was able to add the tempo but still keep it organic and simple. It felt right and we sent him a couple of notes back. It was ready and we put it out quickly after that.
It was the same thing with Kelsea. We sent over the second verse and her team sent it back a week later. We put it out one week later. Both of those were very easy and enjoyable experiences.
JN: Playing off your song "A LOT," what are you thinking about a lot these days?
JK: I have been thinking about my family a lot while out on the road. I have been thinking about this new album a lot. I have been thinking about continuing to carve my own path, to find what that means and trying to not be afraid of what that is. I am gaining more confidence in everything and writing like crazy.
I have also been thinking about how we will pull off the logistics of this tour. I've got my boys with me and everything has been incredibly smooth thus far.
JN: What would you like people to know about you as an artist?
JK: I want people to know I am a real guy. It is nice to be able to work with my friends and keep our circle small. This is a dream realized. We are all pushing ourselves on how hard we work.
I want people to know that this comes from an authentic place. I love what I do and want to provide for my family. I am going to keep going!
JN: What are your plans for the rest of 2022?
JK: We are looking at Korea. We have a very loyal following there. One of my albums is five times platinum in Korea. It is crazy! We are trying to figure out how to get over there.
We are on this tour and diving into finishing this record. There is a lot of work to be done.
Interviewed by Jerry Nunn. Jerry Nunn is a contributing writer to the GoPride Network. His work is also featured in Windy City Times, Nightspots Magazine and syndicated nationally. Follow @jerrynunn