A GoPride Interview
Richard Blais
Celebrity chef Richard Blais' career is on fire
Don't sleep on Big Sexy Hair Spray and another product I use a lot is called Suavecito.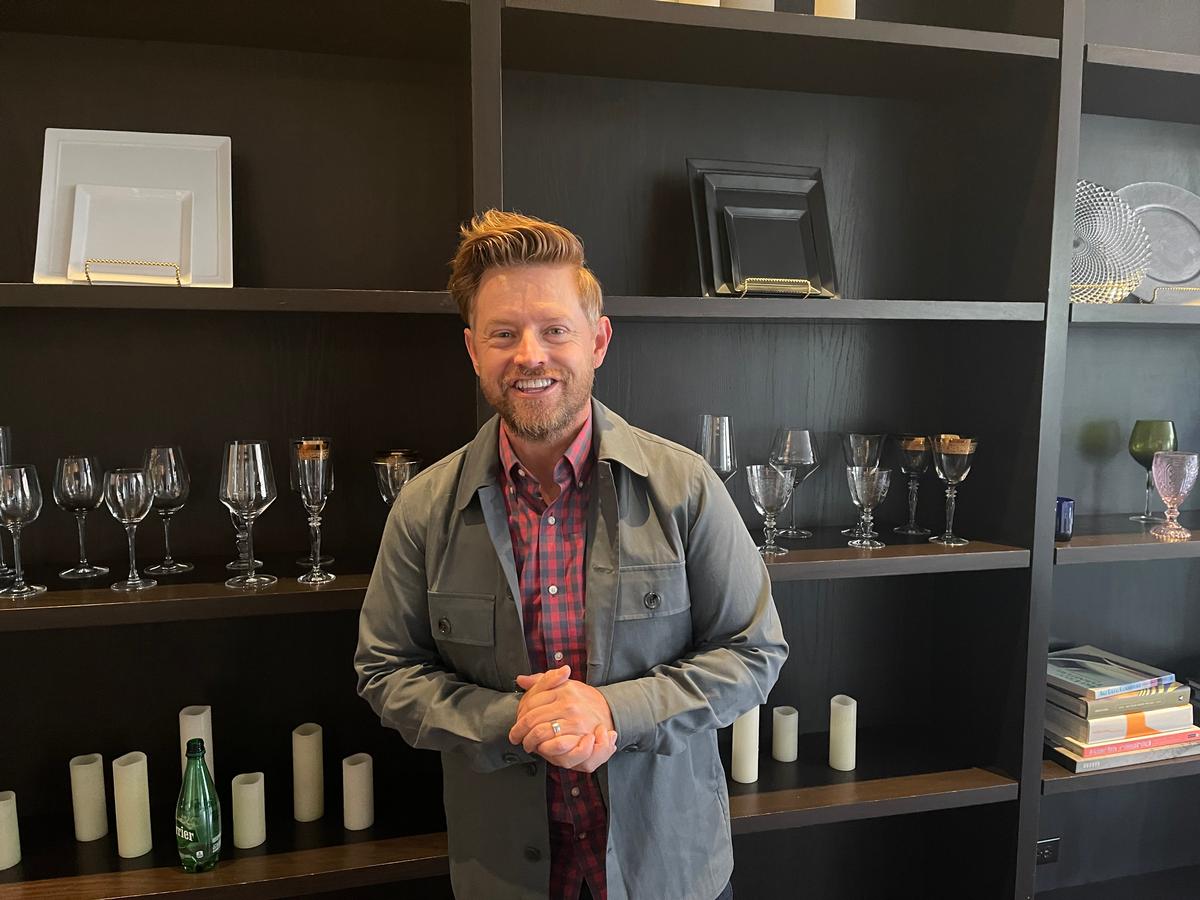 photo credit // jerry nunn
Bravo Top Chef Richard Blais hosts a Cooper's Hawk event
Chef Richard Blais was the runner-up on the fourth season of Bravo's Top Chef and later won Top Chef: All-Stars. He studied at The Culinary Institute of America and under many chefs in the past.
He has released several cookbooks in the past including Try This at Home: Recipes from My Head, which was nominated for a James Beard Award in 2014.
His podcast Food Court with Richard Blais debuted in 2020 and his latest project Next Level Chef has him appearing on Fox with Gordon Ramsay.
Blais talked about this and more before a recent Cooper's Hawk Winery & Restaurant special event. 
JN: (Jerry Nunn) How were your Devil Dawgs' for lunch today here in Chicago?
RB: (Richard Blais) I had one of those moments. It is very rare when I crave a hot dog, but it was a 'when in Rome" situation. I don't travel too far from these events, but it was right there and it was good.
I forgot what a Chicago hot dog was. There should be more books about this subject. It's deliciously weird, isn't it?
JN: Well, I was raised on relish in the South.
RB: It's not just the nuclear green relish, it's that there is hot peppers on it and other things. If I came up with a dish where there is celery salt and hot chilis, people would think it was molecular gastronomy, but it has been in Chicago for many years.
JN: It is about prevention…
RB: It is and I feel it inspired Bloody Marys. There are so many things on it. I don't know if I like the hot dog or the salad better!
JN: Where are you based out of now?
RB: The San Diego area.
JN: How did you get involved with Cooper's Hawk?
RB: We met in Aspen, Colorado at the Food & Wine Classic. We sat down and started talking. They told me about the celebrity chef events that they do. I am very competitive, so when I heard that I wanted to do some events also. Some of my friends were already doing them. That is how it all started!
JN: I watched one of your Cooper's Hawk events during the pandemic lockdown. What was the challenge of doing that?
RB: That was the roughest virtual event that I have ever done. At the time I was filming Top Chef in Portland. I was late if you remember. It was the first time I had ever been late. My friends at Cooper's Hawk had to hold the mic until I arrived virtually. I was with Tom Colicchio and Padma Lakshmi while I was waiting to finish the taping. I told Padma to have them "pack their knives and go!" 
I ran to where I was making the Cooper's Hawk event. I had done a virtual show earlier in the morning. I was a mess and it was a great example of the mess of 2020 with all the things we have done to pivot and make things happen.
JN: I am obsessed with Padma Lakshmi.
RB: Same.
JN: There is a Taste the Nation: Holiday Special coming up. What is one thing about her that would surprise people?
RB: This will only surprise the very small amount of people that throw her shade, but people may be surprised with how much she knows about food. You can see how knowledgeable she is on other shows. She has lived in so many places, eaten a lot of food and is such a great cook. She knows what she is talking about.
Earlier in the franchise people would say that she is just a model, but no, she knows what she is talking about. She can hang with anyone to talk about so many different, great cuisines.
JN: She speaks so many different languages…
RB: She was a news anchor in Italy.
JN: I didn't know that.
RB: So, there's the thing that would surprise people, she worked in Italy on the news!
JN: Did you have a favorite moment from Top Chef: Portland?
RB: Portland was different because we were all in a bubble, locked down. We were all going through crazy moments in our lives. We lived in a hotel where it was only the crew and the cast of Top Chef.
I lived with my friends for two months. Top Chef will take a couple of days sometimes to film an episode. To do that with friends was fun. It was like college all over again.
I remember telling my wife if I should do it because I would have to go away for 60 days. She told me to go! [laughs] I guess we had been in quarantine together long enough that she wanted me to leave for 60 days…
JN: Is the judging panel like RuPaul's Drag Race and take a long time to film?
RB: It does take hours to film sometimes. If there are four judges and it is deadlocked with two people then they will sit there, like a jury, and figure it out. That is why it is a great show. There is so much integrity in those decisions.
JN: You are currently recording a podcast?
RB: Yes, I have a podcast in rotation right now called Food Court. 
JN: Is there a dream quest for you to have on Food Court?
RB: Yes, I am working on a Fox project with Gordon Ramsey and I am doing something with Rachel Ray this Monday. They haven't been on, but they said they would love to do it. There are such superstars and I love to be around them.
JN: What is one thing you would like to change about the restaurant industry?
RB: I would like to take away some of the seriousness of it. That is already changing. I came up in a time where my life was a plate with tweezers and it is so intense. At the end of the day it is important, but really just food. Let's do it with smiles on our faces.
JN: Favorite hair product?
RB: This is all self-done. Don't sleep on Big Sexy Hair Spray and another product I use a lot is called Suavecito. It is a southern California skater culture product. That is usually what is in my hair! 
I would use liquid nitrogen and duck fat, but that is expensive…
JN: Talk about Next Level Chef.
RB: We just finished filming season one. It will be airing on Fox in early 2022. It is Gordon Ramsey, myself and Nyesha Arrington. It is an incredible production with a multitiered kitchen. Professional chefs, home cooks, social media influencers and private chefs will all compete together to see who is the Next Level Chef. The winner gets $250,000.
I can't wait for you to see it!  
Interviewed by Jerry Nunn. Jerry Nunn is a contributing writer to the GoPride Network. His work is also featured in Windy City Times, Nightspots Magazine and syndicated nationally. Follow @jerrynunn