A GoPride Interview
Stephen Brower
Stephen Brower plays the con man even a Grand Duchess could fall for; in the musical Anastasia
In general, the story is just made bigger and more grand on the stage and you'll really see new and interesting plotlines to keep you on the edge of your seat the whole time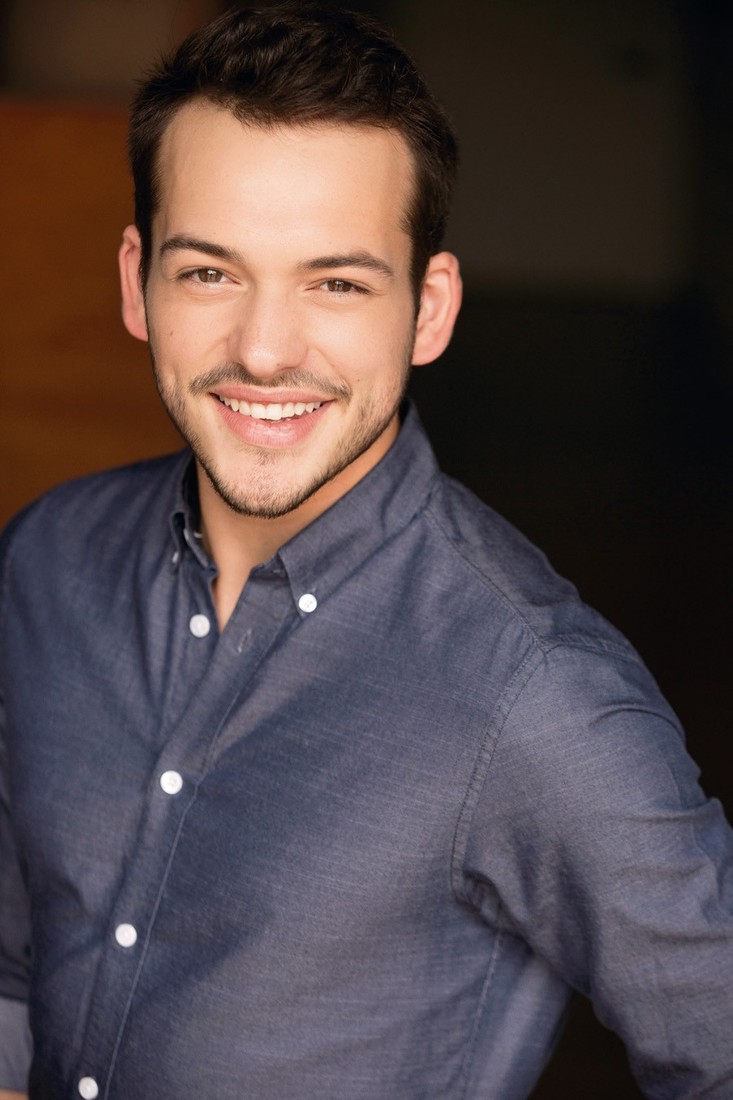 photo credit // nathan johnson
GoPride caught up with the fun and talented Stephen Brower, who plays the handsome and charming con man Dmitry in Anastasia, the romantic and adventure-filled new musical inspired by the beloved film. The production is now playing at Broadway In Chicago's James M. Nederlander Theatre for a limited two-week engagement (March 26 through April 7).
Brower is thrilled to share the show with the country on this national tour after recently making his Broadway debut in the New York production. His theater credits invlude Pippin (swing, u/s "Pippin" and "Lewis") and An American in Paris (ensemble, "Adam Hochberg").
The show transports audiences from the twilight of the Russian Empire to the euphoria of Paris in the 1920s, as a brave young woman sets out to discover the mystery of her past. Pursued by a ruthless Soviet officer determined to silence her, Anya enlists the aid of a dashing con man and a lovable ex-aristocrat. Together, they embark on an epic adventure to help her find home, love, and family. 
The production features music from the animated film which includes "Once Upon a December" and Academy Award-nominated favorite "Journey to the Past" alongside brand new numbers created for the show such as Christy Altomare's haunting "In My Dreams," Ramin Karimloo's passionate "Still," and Derek Klena's heart-racing "My Petersburg."
MI: Hi Stephen! Thanks for taking the time out to chat and congratulations on the success of the national tour.
SB: Thank you, it's been going good so far!
MI: What will audiences find that's familiar between the theatrical production and the animated film? And what are they going to love that is special and different?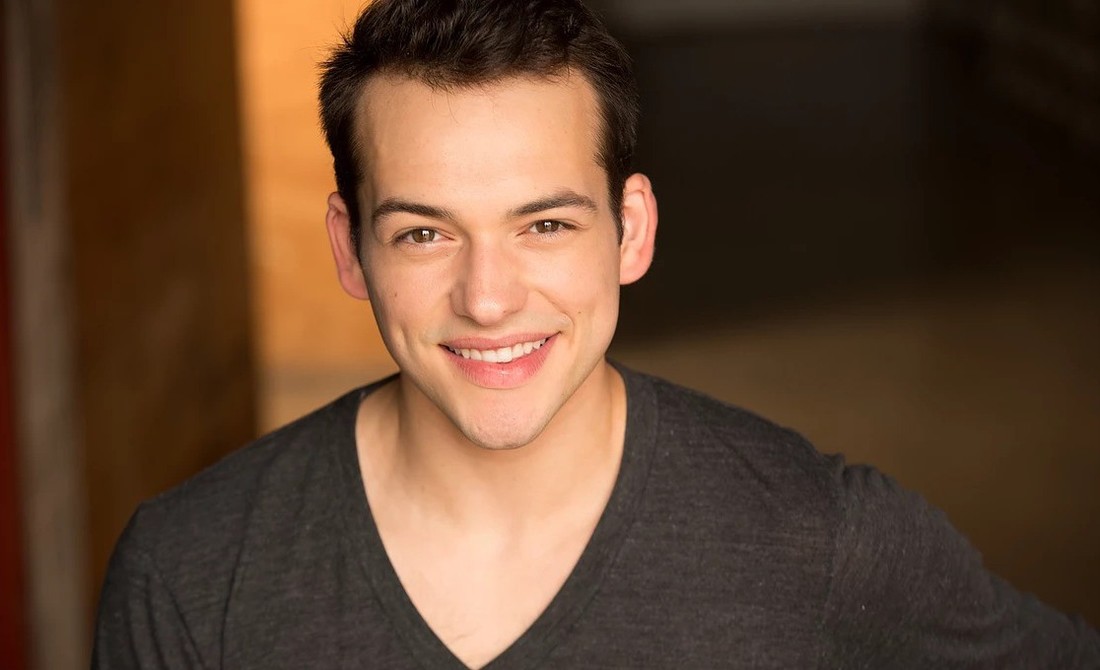 SB: Well I think fans of the film are going to feel fulfilled when they come to see the show. We have five of the original hit tunes. Plus I think 19 original songs that are by the songwriters of the movie. So you're getting that epic theatrical storytelling throughout the show. 
In general, the story is just made bigger and more grand on the stage and you'll really see new and interesting plotlines to keep you on the edge of your seat the whole time.
MI: So tell us a little bit about your journey to "here." What brought you to the musical - and what was that process like for you?
SB: To be honest it wasn't completely on my radar until I got an audition for a vacation swing in the Broadway production - which basically means you come in just for a few weeks to cover someone's vacation. You learn a few parts just in case they have an emergency and they need to throw another body on stage. So I went in for that audition, I loved the material, it all went well and that is how I made my Broadway debut. 
Shortly after that, they offered me a position in the ensemble and to be onstage every night to cover the role of Dmitry and, of course, I took that. I was on Broadway for about four months and the national tour auditions happened. The timing was perfect. I got to audition for Dmitry in that and it all worked out! And now I am so lucky to hit the road and bring this story all across America.
MI: Were there any previous roles that prepared you for the role? What do you love most about playing Dmitry?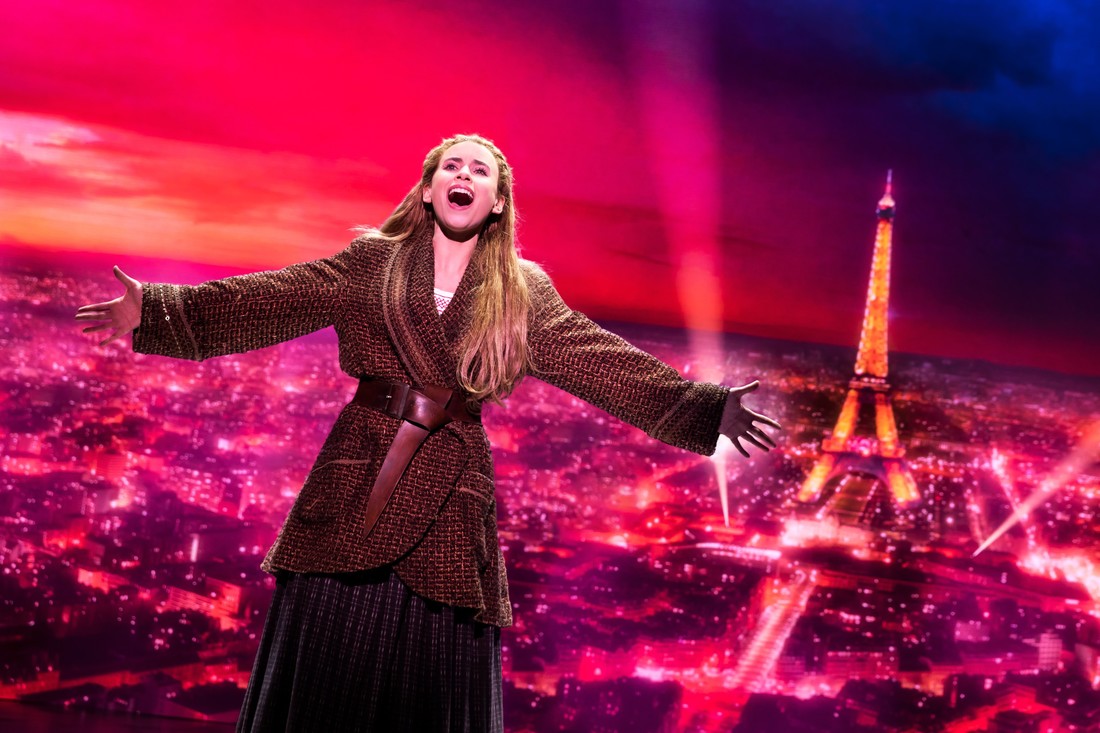 SB: I actually think Dmitry is a pretty unique character for me. He's a con man; raised himself on the streets of Russia. He doesn't really have a father-figure or mother in his life. He's very ambitious and opportunistic and in the beginning he is kind of a bad guy. He has noble goals but not necessarily the most noble means of going about them. 
He sees in this girl Anya an opportunity to trick her into making her think she can be this girl Anastasia. He really takes this girl's life and spins it until he gets whatever he wants and then in the end finds that he had really serious feelings for her and tries to make the right decision for her in the end.
MI: Do you have a specific favorite scene or is there a message from the show that "speaks" to you?
SB: There is a scene with a song called "In A Crowd of Thousands" and it is where Anya and Dmitry find each other late at night and she is having a nightmare and he calms her down. They realize that they have feelings for each other and he realizes that she might actually be the princess Anastasia. It is such a turning point for him where he is no longer selfish in his goals and ambitions and, instead, is really onboard with her storyline and I love playing that scene.
MI: So take us back a little bit. Where did you grow up? How did you get started in theatre and find your passion for the industry?
SB: I grew up in Tulsa, Oklahoma. I was lucky enough to have a little Podunk community theatre in my neighborhood. They would do summer camps for kids and it was just a way to get out of the house. I started acting when I was 8 years old taking improv classes at this summer camp. I just remember seeing some story being told on a bare stage with folding chairs and fluorescent lights and thinking it was totally magical and the bug bit and I've been doing it ever since.
I was lucky to go to college at Texas State University, which has an awesome musical theatre program, and from that I got a lot of opportunities. I met a lot of cool people. I moved to New York and got an agent and quickly hit the road with my first show, "Pippin". After that I did a tour of "An American In Paris" and it has been sequential since then. I've been able to do some really cool stuff.
MI: Is there anyone who's been your acting and performance influences?
SB: I think in general the older actors in any company I'm in. I really learn from them through osmosis and respect them and like getting to know them. Seeing what their habits are and their ticks and how they love their life. I'm not a huge believer in idols or thinking famous people are any cooler than we are, so I really just look to the working actor and find a lot of inspiration in that.
MI: You're already in a dream role, but is there any other dream role in a musical that you would like to play in the future?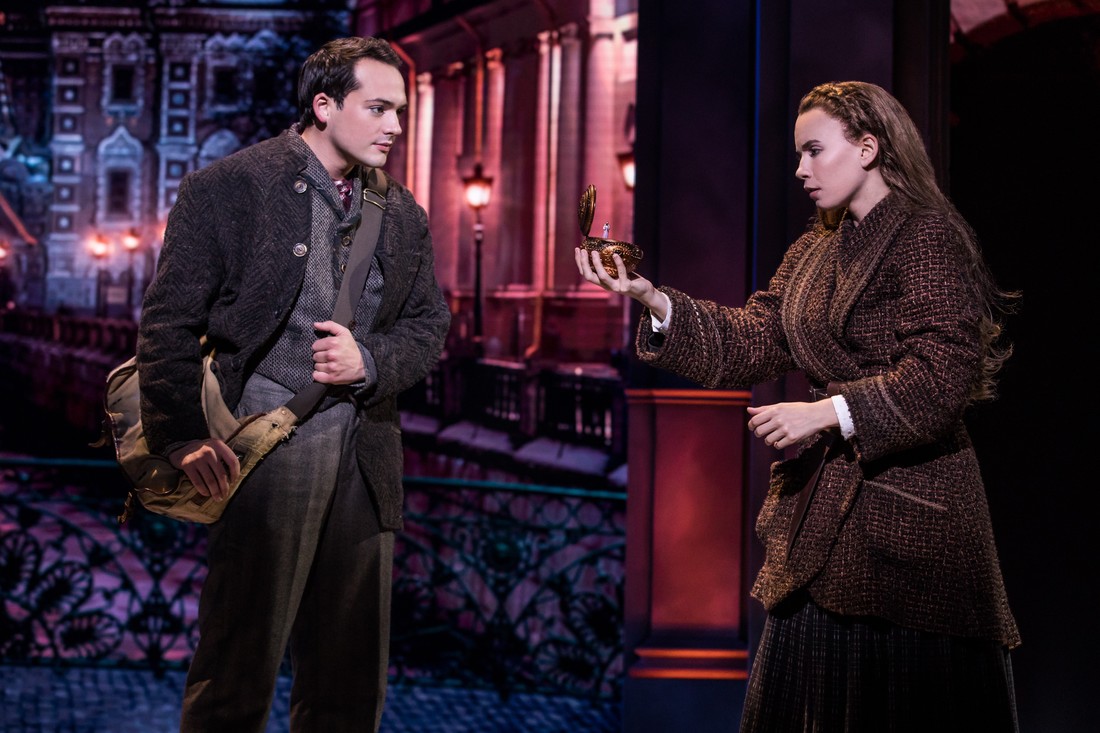 SB: What anyone would ever cast me in!
I definitely have dream roles. Someday down the line I definitely want to be George in "Sunday In The Park With George", but who doesn't? 
Of course, I'm a song and dance man at heart, so Billy Crocker in "Anything Goes", things like that. Really and truly the world is changing for musical theatre and I think the material is so cool, and that is really what I think I am looking forward to is new material and originating roles and things like that.
MI: So how has being gay/LGBT impacted your experience in the business?
SB: It is definitely a community of LGBT that is loving and welcoming and supportive and makes it easier to be home in New York City and be on the grind and find a job in musical theatre. 
On the other side of things, musical theatre, at least for me, is dominated by these hyper-masculine, stereotypical roles so it is a lot more difficult to convince people that you are a great actor and can play these basic masculine roles while being a normal, complicated gay man. 
You don't want to compromise yourself going into auditions, but you still want to convince them you can play a stereotype of ideal when you walk in a room. So, I try not to play into that very much and I feel very lucky that the casting team and the producers saw in me a different and interesting take on a role that had been played by straight white guys. So, I think it's rare, but the more we can just go in and be authentic to who we are and what we do the better I think things will end up being.
MI: Any words of advice you would like to share with aspiring performers who are looking to make it in the industry?
SB: Totally. I think always be humble and always find inspiration in other people and what they have already been doing. You are stepping into a community that has been around forever and an art form that is all about collaboration and the human being. Keep your eyes open and your ears open and be authentic to what's it like being a human in the arts and try to create something out of nothing.
MI: OK. Let's get to know you through our lightning-round of questions: let's start with naming something you can't live without.
SB: Candles.
MI: So what's something in your home that would make a stranger think you were gay?
SB: My Gay Pride flag.
MI: What is something in your home that might make a stranger think you were straight?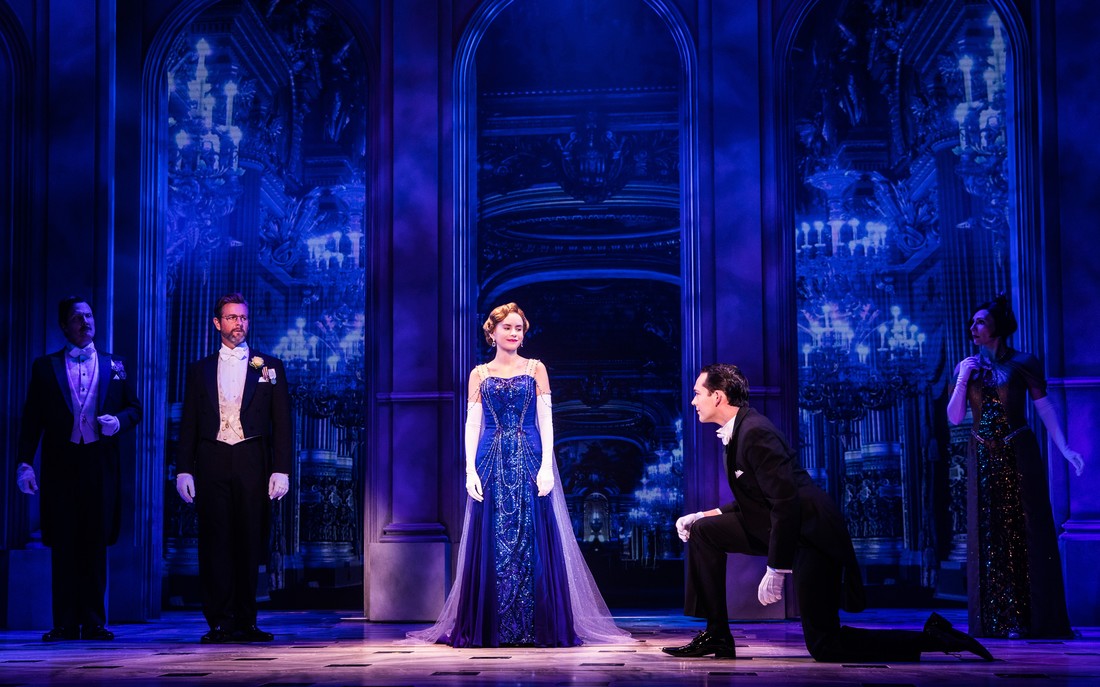 SB: My sneakers.
MI: What do you miss most when you travel?
SB: My boyfriend.
MI: Who would play your life story if it were a made-for-tv movie?
SB: Me, because I'd be really good at it!
MI: Sum up your life in a musical title.
SB: On My Way! A Musical Comedy!
MI: Well that was fun! You're going to be in Chicago in a couple of weeks. Are you excited?
SB: Yes, I love Chicago!
MI: Any favorite hangouts, restauarants, food while you're in town?
SB: I'm just really excited to explore the area and see all the great hangouts.
MI: Awesome! Stephen, thanks so much for taking the time. We'll see you on-stage March 26th through April 7th at Broadway In Chicago's James M. Nederlander Theatre. Hope you get to enjoy a litle bit of the city while you visit us!
Individual tickets for the production ranges in price from $27-$98 with a select number of premium tickets available. Tickets are available now for groups of 10 or more by calling Broadway In Chicago Group Sales at (312) 977-1710 or emailing GroupSales@BroadwayInChicago.com.  For more information, visit www.BroadwayInChicago.com. 
The National Tour of Anastasia is produced by Stage Entertainment, Bill Taylor (Sister Act, Rocky), Tom Kirdahy (It's Only A Play, The Visit), Hunter Arnold (Kinky Boots, Spring Awakening), Dan Hinde 50 Church Street Productions, The Shubert Organization, Elizabeth Dewberry & Ali Ahmet Kocabiyik, Carl Daikeler, Warner/Chappell Music, 42nd Club/Phil Kenny, Judith Ann Abrams Productions, Broadway Asia/Umeda Arts Theater, Peter May, David Mirvish, Sandi Moran, Seoul Broadcasting System, LD Entertainment/Sally Cade Holmes, Seriff Productions, Van Dean, Tamar Climan and in association with Hartford Stage.
Interviewed by Matt Inawat. Ron Matthew Inawat is president of the GoPride Network and contributes to ChicagoPride.com, PrideLA.com and other sites within the GoPride Network. Follow @cpmatthew