A GoPride Interview
Jim Kerr
Jim Kerr from Simple Minds talks new tour
The band is in great form.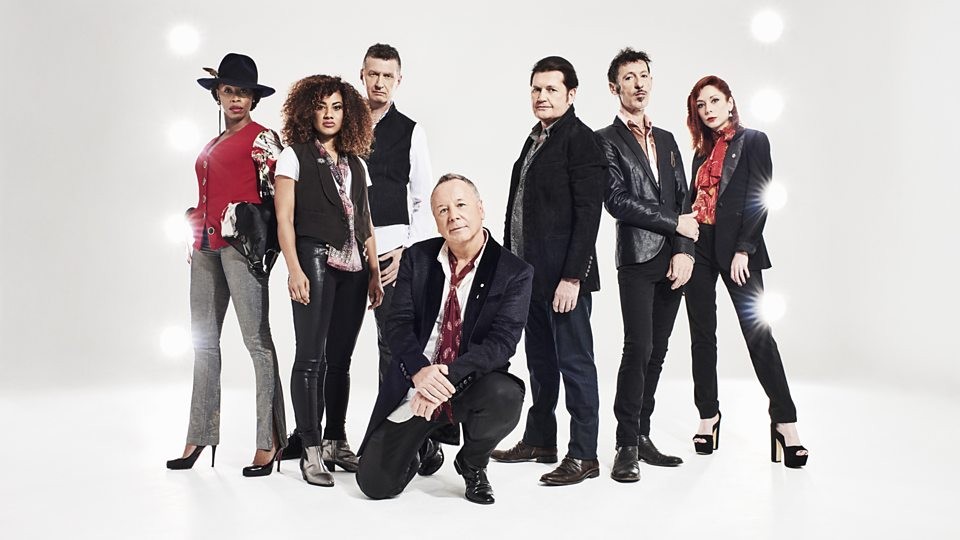 photo credit // dean chalkley
The Scottish rock band Simple Minds created a sound for the '80s after forming back in 1977. The Breakfast Club soundtrack spawned the hit "Don't You (Forget About Me)." They followed it with "Alive and Kicking" and "Belfast Child." 
Founding member Jim Kerr is still the lead singer and returns to the Windy City Oct. 15 on a Simple Minds: Walk Between Worlds Tour at the Chicago Theatre. 
JN: (Jerry Nunn) Hi, Jim. Where in the world are you calling from?
JK: (Jim Kerr) I'm in Glasgow, Scotland. This is where I was born and bred. I went to school here and couldn't wait to leave. Now I can't wait to get back! [laughs]
JN: Do you live in Sicily?
JK: I have spent a lot of time there, so it's a big part of my life. It is a bit of a dual existence. That is more of a winter thing given the choice. I did intend to the live there, but the band went on and on. 
JN: How long has the band been together?
JK: The guitar player Charlie Burchill and I met when we were eight years old. We are both nearly 60 now, so that is a wee while!
We got into music then started to rehearse and start little school bands. That is the root and foundation that we grew out of. 
JN: Where did the name Simple Minds begin?
JK: David Bowie was a huge hero of ours and he had a song called "Jean Genie." There was a lyric about being simple minded and I reckon it came from that. 
JN: Did you ever meet him?
JK: We did, a few times. We had an amazing situation where we ended up in a studio in the Welsh countryside in 1979. Iggy Pop was working there and we were in the studio next door. We thought we would never see him and had brought a lot of, shall I say, goodies to the studio. When Iggy heard about that he was our best friend. There wasn't a lot of action in the Welsh countryside apart from sheep. 
Lo and behold David Bowie came to visit him and he was there wanting some of our goodies. They were making a song with a football chorus and wanted a lot of people around the microphone. Can you believe that we got to do that and no one had a camera?
The only proof I got was a credit on the album!
JN: I read you don't even drink anymore much less divulge in goodies…
JK: I never really did it. I am not one of those guys that overdid it and had to pull back like my father. It never suited me. 
JN: Have you heard from LGBT fans over the years?
JK: We had a group of guys that come up to us in Australia in the '80s. That was the first time we came across the community. We had the best fun when they came around. They know the best music and the best stuff. One became a great friend and ended up touring with us. 
There were always certain hotspots like San Francisco, Berlin and New York that it was much more prevalent. Those were the places everyone wanted to be. 
JN: Have you ever forgotten the words to "Don't You (Forget About Me)?
JK: I do and it's happened a couple of times. It's crazy and I don't know why. I think it's because I know it like the back of my hand. When people jump up and down, then I lose concentration. As soon as you have a little moment of panic or doubt, it's gone!
It is usually the obscure songs that I never have a problem with. 
JN: You celebrated a 40th anniversary last year with Simple Minds?
JK: Yes. It is just over 40 years since our first gig. 
JN: Did you ever think you would do it this long?
JK: No, back then it was so innocent. No one spoke about careers or money. We wanted to sing with Arista Records back then. The reason was because they had Lou Reed, Iggy Pop and Patti Smith back then. We thought that was the place to be and it came to pass. 
When we went down to the huge, plush record company in London there was only one big picture on the wall and it wasn't Lou, Iggy or Patti. It was Barry Manilow. He was probably the only one paying for everything!
JN: Was there '80s merchandise that you refused to make?
JK: No. We love out story and where we came out of. We came out of a generation that was a great thing. We don't want that to be all we are about. We are still writing and recording. We have never really taken the check…
JN: I like the new song "Magic."
JK: It's a lovely tune. It is like the older version of me talking to the younger version. Where did we get the hutzpah from? Certainly where we were from in Glasgow there was no one doing it. We didn't know anyone that had a record deal or written a song. We made it up as we went along. We loved what we heard coming out of the speakers and thought it was magic! 
JN: What will this new tour be like?
JK: We are going to go right at it with two sets. People will hear the songs they expect. We have some hardcore fans that like us to play things they don't think they will hear. The band is in great form. I have no qualms of saying that. It has been a long time since we have been in your neck of the woods. We will make sure it is worth the wait!
Interviewed by Jerry Nunn. Jerry Nunn is a contributing writer to the GoPride Network. His work is also featured in Windy City Times, Nightspots Magazine and syndicated nationally. Follow @jerrynunn