A GoPride Interview
Corey Fogelmanis
Disney star Corey Fogelmanis on his young career
To try new things is the only way to grow.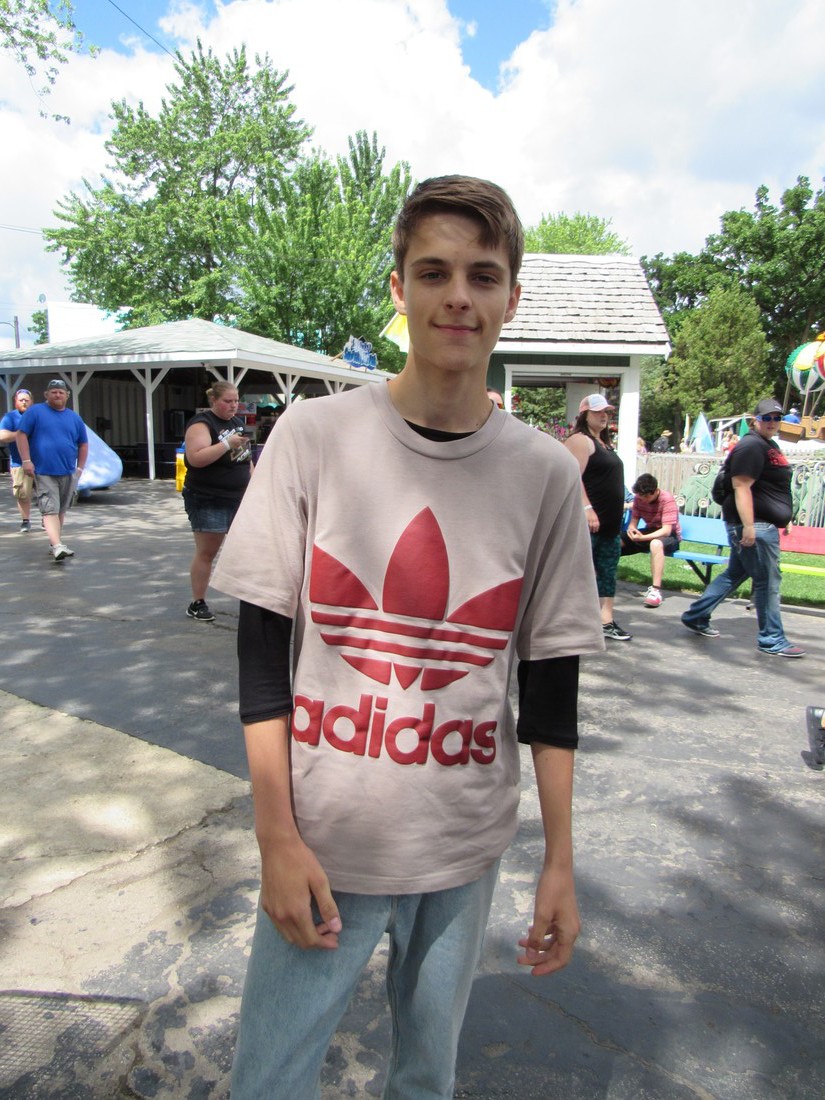 photo credit // jerry nunn
Disney star Corey Fogelmanis made an appearance at Santa's Village Azoosement Park on June 24. The Girl Meets World actor played Farkle on the series for three years. 
Fogelmanis just finished a run of a play called Dog Sees God: Confessions of a Teenage Blockhead. 
He stars in a new movie called #Squad Goals and in a new TV series Prank Me. 
The talented performer talked a bit about his new projects before his event.
JN: (Jerry Nunn) Hi, Corey. You started your career when you were very young?
CF: (Corey Fogelmanis) Yes. I started acting onstage when I was about six years old. I did a lot of theater. I slowly made my way into a community theater and did a lot of musicals. 
JN: Where were you living?
CF: In southern California. I have lived there my whole life. 
Performing was always something that I loved. When I was about 12 I branched out into TV and film.  I didn't expect much from it. I thought I might as well try it and some of my friends were doing it. I ended up really liking it. I kept auditioning and booking stuff. It was fun. 
JN: How hard was it to be cast on Girl Meets World?
CF: I don't think it was super hard. It was a one week rehearsal process for me. It was a lot shorter than the two girls on the show. They went in a lot more times than me. 
I just went in, put what I had out there, and they liked me luckily. It all just kind of happened. 
JN: It lasted for three years?
CF: Yes, which you never know what is going to happen with that. We got super lucky. 
JN: Did you have a favorite moment from the show?
CF: There are a lot of favorite moments. There were many that were off camera such as the kids and just us hanging out in the school room, eating lunch, and little moments that were really nice. 
JN: Is there a reunion planned?
CF: Luckily we all live in LA so we do get to see each other a decent amount. 
JN: Talk about your new projects. 
CF: I shot something back in February called #Squad Goals that is a murder mystery. It is a movie for TV. It will be coming out sometime soon. 
I was just in London for three weeks shooting a mini series called Prank Me. That was super fun. It is a social commentary satire about the YouTube prank world and the toxicity of it. It is dark and cool. 
JN: Do you play pranks on people normally?
CF: I don't. I am not creative enough. 
JN: You also just did some theater.
CF: I did. I started onstage so it is really nice to go back. It was a play called Dog Sees God. It was basically a stoner based on the Peanuts characters. They are all teenagers and super messed up. I was the teenage version of Linus. It was a lot of fun. 
JN: Where do you see your career going in the future?
CF: I want to do more films, especially after spending a few years on a sitcom. I think trying different mediums would be really fun. I want to push myself constantly. To try new things is the only way to grow.
Interviewed by Jerry Nunn. Jerry Nunn is a contributing writer to the GoPride Network. His work is also featured in Windy City Times, Nightspots Magazine and syndicated nationally. Follow @jerrynunn