A GoPride Interview
Bethany Thomas
Bethany Thomas talks Chicago theater and Porchlight's 'Marry Me a Little'
It was fun to play a version of Liza Minnelli.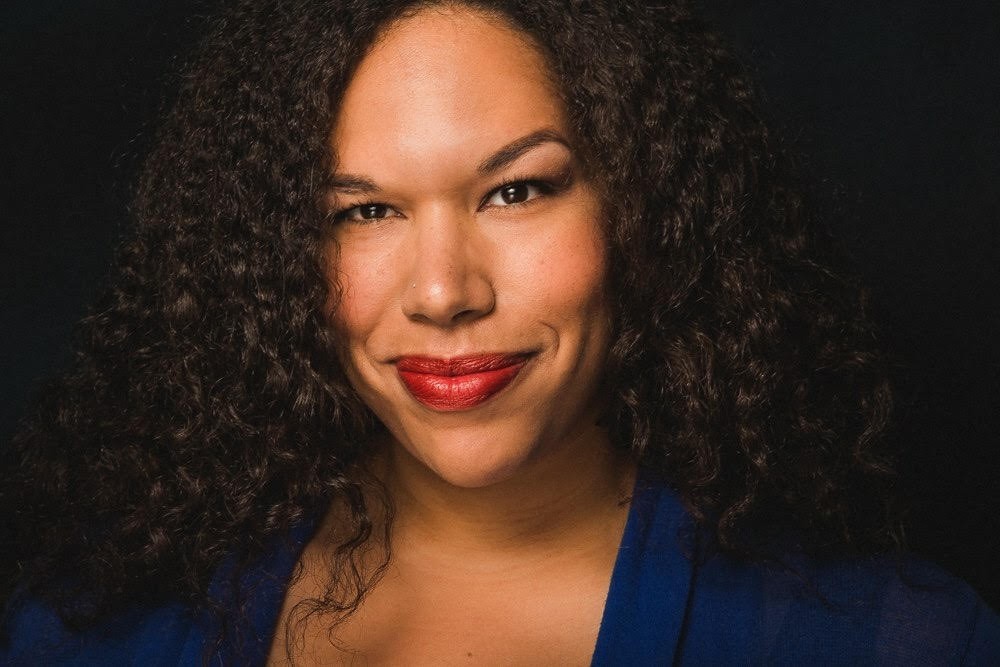 Stephen Sondheim's 'Marry Me a Little' is a musical review cut from his various works. It is combined with his Saturday Night piece to tell the story of two single people in New York. A scenario plays out where the two come together in their fantasies full of music. 
Originally opening in 1980 the show has had many versions over the years including duos of same sex casts. 
Porchlight Music Theatre currently stars Austin Cook and Bethany Thomas. Thomas made her Porchlight debut with Children of Eden back in 2002. Her Chicago credits include Porgy and Bess at Court Theatre, Hairspray at Drury Lane Theatre, and South Pacific at Marriott Theatre. 
Thomas had a little coffee talk recently about her current role and projects. 
JN: (Jerry Nunn) Where are you from originally?
BT: (Bethany Thomas) Kenosha, Wisconsin. I went to publish high school with a lot of arts there.  We did a ton of shows. 
I have kept working since then. I moved to Chicago in 2000. I went to Columbia for three semesters, then started auditioning. 
JN: Do you ever think about moving away?
BT: I think about it sometimes. I would move to New York, but don't have connections there. It would be nice if a show would happen there. I have feel like I have a lot of skills to hone. 
JN: I just attended the Wonka Ball for About Face Theatre and I know you worked with them. 
BT: Yes. I was in We Three Lizas. I was Liza Always. It was fun to play a version of Liza Minnelli. 
JN: How did you become involved with Hell in a Handbag Productions?
BT: I have known David Cerda for a long time. I saw his production of Poseidon a billion times. We only did one project together. I try to support their projects. I have seen superstars grow up doing stuff with him. 
JN: Do you have a favorite Sondheim song that you sing in Marry Me a Little?
BT: I am enjoying singing "I Remember." I had heard pop singers sing it. I am loving it. 
JN: Are there many vocal warmups before each performance?
BT: Yes. I don't usually warm up a lot, but this is not something you can just belt through. I don't have a special regime. 
JN: Tell our readers about the show Marry Me a Little.
BT: It is a revue of songs crafted from other shows. Some of the shows never came to full fruition. The way that they have arranged them and finding an order with them is good. The story has an arc to it. I know "Can That Boy Foxtrot" was way in the beginning of this show in the original production. I think that is crazy. I didn't know what story they were telling with that production. 
JN: I heard there is a male on male version and female on female version. 
BT: That sounds cool. I like that. 
JN: You sang at Market Days before. 
BT: It was so fun. I love Molly Callinan. She is such a rock star. Her energy is astounding. She asked me to sing at Market Days. I am always up for a Prince song! 
JN: Do you have a favorite musical of all time?
BT: it goes between Evita and Jesus Christ Superstar. It is weird to be so into Andrew Lloyd Webber, because most of his stuff I can't even get through anymore. 
JN: I can't stand Cats. 
BT: I will sing along with Cats. It is my guilty pleasure. I don't seek it out, but if someone gives me free tickets then I will go. 
JN: You were on the television show Empire?
BT: Yes, I played a girl that wasn't a very good singer that was auditioning for a girl group. Hakeem  Lyon says, "Next!" I got a few seconds on network TV of me singing poorly. I have not done many things on camera so it was good. Dee Rees was the director. She did the Bessie Smith movie as well. 
JN: What is your plan after Marry Me a Little closes?
BT: I will have a few shows at the new Steppenwolf space. I will have some guests like Doug Peck for one night on June 17 and Jon Langford will be a guest the other night on June 16. 
In July there is more Steppenwolf planed with How To Be a Rock Critic. It is about the rock critic Lester Bangs. Jim DeRogatis put it together. 
I am excited. We are still working on the formats of the shows. 
Right before Marry opened I did an residency at The Hideout, which a rock venue. I did different themed nights there in March. 
It is crazy to put things together with different bands, but very rewarding. 
JN: Did you come up with the idea?
BT: Well, we play covers some places, and I write my own music. It has been blends of things like that. The covers we do are off the beaten path. Last year we did a David Bowie show that was pretty popular. This year we did Lou Reed, and a Linda Rondstadt show. 
JN: What is the cover inspiration for your new CD First?
BT: The blue wall in my kitchen. Our final show at the Hideout was the release party for this. We always used different pictures depending on what show we were doing. I took all the pictures on my blue wall myself with a timer. This is my first offering. It is just six songs with different styles. 
JN: You are such a DIY artist. 
BT: That is how you do it when you are very poor! 
Marry Me a Little plays a little night music until May 21 at Stage 773, 1225 W. Belmont Ave. Look for tickets at PorchlightMusicTheatre.org or call 773-327-5252.
Interviewed by Jerry Nunn. Jerry Nunn is a contributing writer to the GoPride Network. His work is also featured in Windy City Times, Nightspots Magazine and syndicated nationally. Follow @jerrynunn
Serving the Chicago gay, lesbian, bisexual and transgender communities. ©Copyright 2019 GoPride Networks. All rights reserved.