A GoPride Interview
Jordan von Haslow
Singer Jordan von Haslow returns home to Chicago for a performance at Davenport's
I am very proud to be a Chicagoan.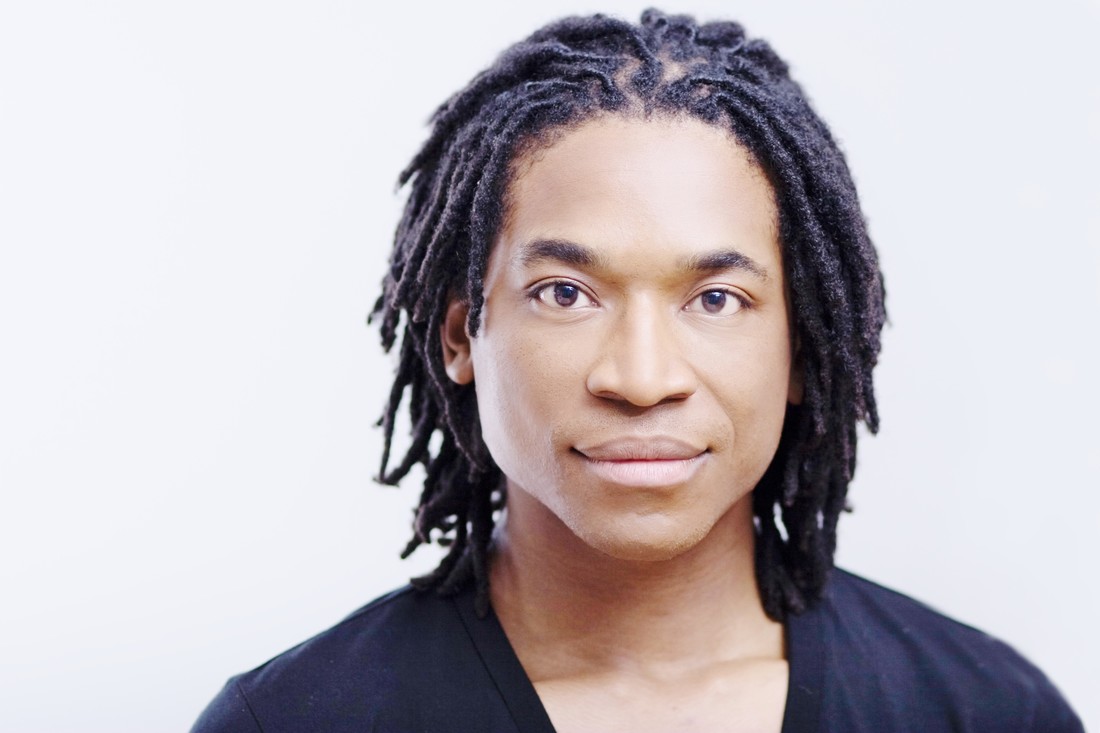 Jordan von Haslow returns to Chicago with a little night music. The accomplished artist is a producer, writer, and a media executive. 
After graduating from the Chicago Academy for the Arts, he eventually moved to Hollywood and splits his time between there and New York. He performed in Phantom of the Opera and Steppenwolf Theatre's Mad Joy. 
He recorded This Could Be the Start of Something in 2002. Recently Haslow starred in the WE tv show Dr. Miami and produced a top 25 song from the experience. 
JN: (Jerry Nunn) You are originally from Chicago?
JvH: (Jordan von Haslow) Born and raised. I grew up in Forest Park. When I was a teenager we moved to the Gold Coast. 
JN: Did you study the arts?
JvH: I studied music. I went to the Chicago Academy for the Arts. I studied music in college very briefly. I performed all through high school when I was a kid. I did a lot of theater growing up. 
JN: Do you play instruments?
JvH: No, I just sing. I did play the saxophone once upon a time. In the third grade I played the recorder!
JN: So you have an accompanist to play for you live?
JvH: Absolutely. I have Jeremy Kahn who is a jazz pianist, Jim Cox is on bass and Phil Grapteau on drums. 
JN: You are based out of where?
JvH: I go back and forth between LA and New York City. Most of the time I am in Los Angeles for work. I am in New York for about half the month. 
JN: You have a day job?
JvH: I am a principal in a production company called Waverly Grace. I am also head of talent for Entertainment One. It is one of the largest independent record label and movie studio groups. 
JN: So it all works together with performing?
JvH: Exactly. It all grew naturally. When I left Chicago I was touring in shows, sometimes musical theater or cabaret circuit. That morphed into a career as a media executive. It all blended together and grew organically. 
I am person that when opportunities appear I go down that road to see what happens. 
JN: How did the WE tv show happen?
JvH: One of my producing partners is Adam Barta. He is known for creating duets with celebrities that go viral. We have been working together on some projects. My company Waverly Grace has pushed them out. We have a distribution deal with Sony Music. We put together a music video last year and someone from that reached out to us about the show. 
It was a lot of fun and over the top. Dr. Miami is a character. The WE tv team is really great. We are actually talking to them now about another show that we are developing. 
Everything just keeps moving naturally. 
JN: You produced a song for the show?
JvH: Yes, it is called "Flawless." It is a duet with Adam and Dr. Miami himself. It charted immediately on iTunes and the Billboard charts. It has been really successful.
JN: Are you member of the LGBT community? 
JvH: I am. 
I am on the committee for the Entertainment AIDS Alliance. It is an industry organization based in Los Angeles. It raises money for various AIDS charities. It is called Wine, Wisdom, & Vision and it is taking place in the Taglyan Cultural Complex on June 22. We are honoring Jewel Thais-Williams. She owned a gay bar called Catch One that was one of the first to be welcoming to everyone, including minorities. She still does a lot of philanthropic work in Los Angeles. 
We are also honoring Madonna's Blonde Ambition Tour dancers. They are from the documentary Strike a Pose. 
JN: What songs are you singing for the Davenport's appearance?
JvH: I am doing songs from my original album. It was released 15 years ago and will be rereleased with a remastered edition and a couple of new songs. The original album was called This Could Be the Start of Something. 
I am a big Gershwin fan so the song "How Long Has This Been Going On?" will definitely be performed. I am working on some new material as well, all in that vein of standards. I am working out a Lesley Gore song called "It's Just About That Time?" I was introduced to it recently and I couldn't stop listening to it in the shower. I think we are going to do a single track of it and maybe add it to the rerelease, maybe a dance track as well. 
JN: Have you been to Chicago recently?
JvH: I left Chicago back in 2001. I haven't performed in Chicago since. I have only visited a few times since I left. I am so looking forward to coming home. I am sure I won't even recognize the city. The skyline is different and the Sears Tower is no longer called that. 
JN: The Cubs finally won…
JvH: Exactly. At the end of the day Chicago is still my home. I am very proud to be a Chicagoan. 
Jordan von Haslow returns Chicago with his new act, Homecoming, marking his first hometown performance in 15 years. Visit davenportspianobar.com for information on Halsow's upcoming show at Davenport's on May 5 at 8 p.m.
Interviewed by Jerry Nunn. Jerry Nunn is a contributing writer to the GoPride Network. His work is also featured in Windy City Times, Nightspots Magazine and syndicated nationally. Follow @jerrynunn