Classical violinist Gunnar Moll partners with CircuitMOM for a 'Spectacular' performance this weekend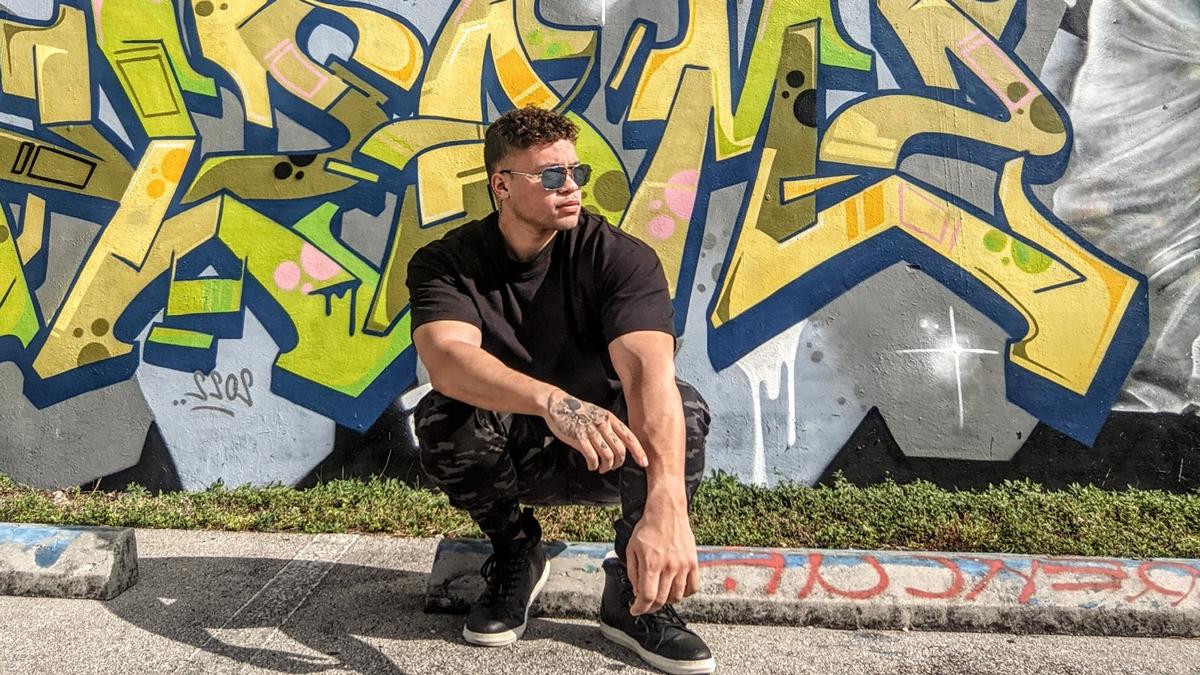 'CircuitMOM is changing the game,' says Moll
His parents forced Gunnar Moll and his brothers to learn how to play a violin when each turned 3 and Gunnar admittedly, "hated it at first." He dreaded every Saturday morning when he had to wake up early to attend his weekly violin lessons.  
That eventually changed when he first heard a recording of the Concerto for 2 Violins, written by J.S. Bach. "I had never heard any form of music of that intensity, tone color, and intricate chord progression before," Moll said. "Something went off in my head in that moment and I thought, 'Wait, I think I actually enjoy playing violin.'"
From then on, he took violin practice seriously and ultimately got good enough to compete in violin competitions and perform solo violin works with full symphony orchestras.  
"In eighth grade, I attended a music pre-college at nights, studying privately under my tutor, Teri Einfeldt. In addition to weekly violin lessons, I played in a symphony orchestra and multiple chamber ensembles. This honed my ability to the level where I could compete in national violin competitions to win money and scholarships for college," he said.
His violin career really took off while a student at the University of Michigan.
A day after graduating, Moll bought a one-way Amtrak ticket to Chicago and has called the Windy City home. He now lives in Lakeview and is a financial analyst.
"After graduating, I scaled back on performing publicly, mostly because I have a full-time job working in finance which can be grueling. Although I practice every day, I've focused my musical attention to composing original songs. I've written two symphonies and am working on a violin concerto.
"I would love to have these works played in the future."
Now 28, Moll is a musical chimera. "All I knew was classical music until I was 18 years old. It wasn't until college when I started listening to pop music, musicals, rap, and R&B," Moll said. "I loved the party scene at the University of Michigan and it was there when I started experimenting with the mixture of classical violin with the music I heard at parties. It was mostly just fooling around on the violin, (once playing a) violin remix to Wagon Wheel by Old Crow Medicine Show for a fraternity/sorority mixer.
"When I moved out to Chicago, I started going to my first EDM shows. It started out as concerts at The Aragon, but I eventually ended up going to whole EDM festivals. I fell in love with the rave/EDM scene. EDM as a genre is as broad bucketed as classical music with multiple sub-genres and fusions. I view circuit parties as an extension of the rave scene and attend a couple big ones every year. Circuit music has its own distinctive sound that I've always wanted to explore on the violin."
Enter
Matthew Harvat
, aka, CircuitMOM of Chicago-based CircuitMOM Productions. Moll met Harvat a few months ago and Harvat pitched the idea of playing a tango-inspired classical violin number over a circuit-music beat. "I had never heard of anything like that, nor could I even visualize it at the time. But Matthew's energy and vision were enough to convince me to say, 'Yes,'" Moll said.
The stage is now set for Moll and his violin to perform at one of the biggest circuit parties on the scene:
CircuitMOM's Spectacular Spectacular: A Moulin Rouge Ball
on Saturday night, August 12 at the
Aragon Ballroom
.
"Market Days is a legendary weekend in Chicago," Moll said. "I've had a blast each year I've attended. I'm beyond excited to be participating as a performer this year."
Moll has a violin melody set for Saturday, collaborated with iconic DJ Tony Moran, which Moll said "is hauntingly beautiful and subtly sexy, with inspirations from Argentinian tango, techno house, and old Hollywood cinema.
"When this performance is in full swing on Saturday, expect to grab your bae and dance your heart away."
Moll credits Harvat's vision for delivering a classically trained violinist to the forefront of a major circuit party during the high-profile Market Days madness that even Moll admits turns Chicago into a "3-day gay party."
Related: 
Tony Moran is back for Market Days Weekend
"CircuitMOM is changing the game. Event themes and musical ideas are fresh and original, with CircuitMOM really showcasing local talent," Moll said. "The crowd is joyous and full of positive energy. The whole behind-the-scenes production is very professional and detail-oriented from start-to-finish. My entire experience with the group has been fantastic."
And so different from the norm for Moll. "Typically, I'm playing Ysaye Violin Sonatas or Violin Concertos by Tchaikovksy or Prokofiev," he said. "This is far outside anything I've ever done."
But Moll is excited, to say the least.
"Market Days is a blast of a weekend.  Just have fun, and don't take things too seriously," he said. "The most important thing to remember (at Market Days) is PLUR (Peace, Love, Unity, Respect)." 
With some amazing violin sounds in the background.
Related: 
CircuitMOM Productions is going all-in for Market Days Weekend
Chicago's LGBTQ calendar is on GoPride:com: Market Days Weekend events and parties