Tony Moran is back with a Spectacular performance Market Days Weekend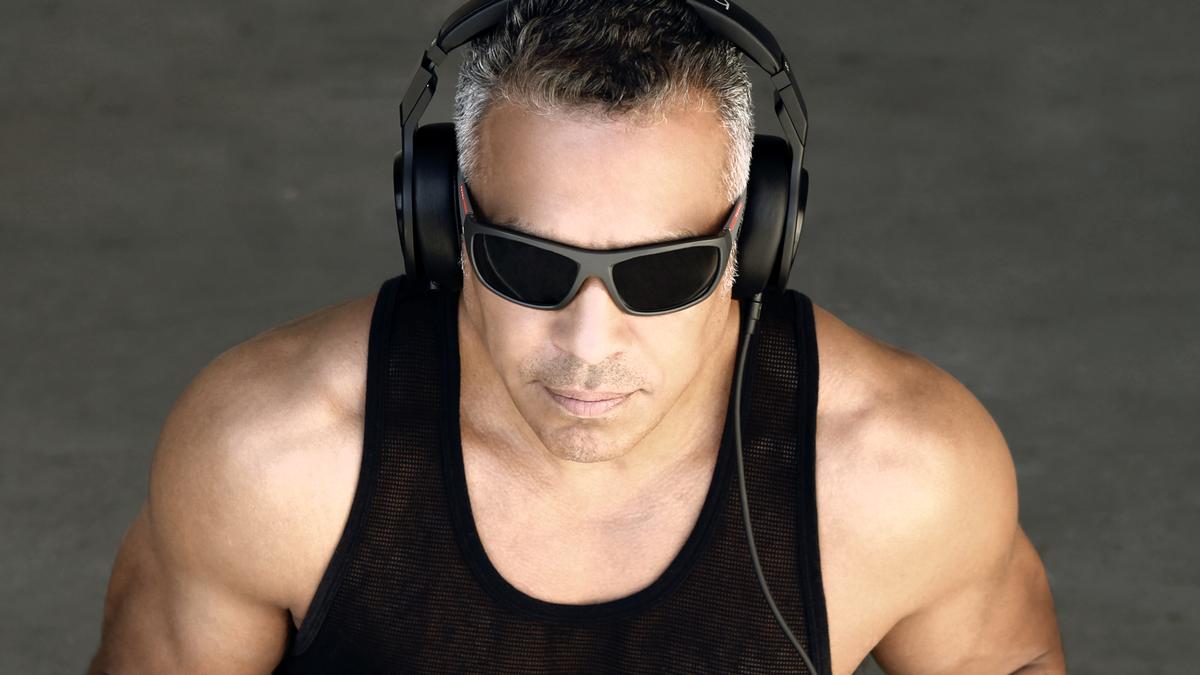 'The plan is to stimulate your mind and heart in a way that will be a lasting memory,' Moran says of his Market Days set.
DJ Tony Moran is back in Chicago for Northalsted Market Days, spinning on Saturday night, August 12, at Spectacular Spectacular: A Moulin Rouge Ball presented by CircuitMOM and CircuitSON Productions at the
Aragon Ballroom
. The 7-hour energy-filled party starts at 9 p.m.
"Market Days events are the crown jewels of circuit parties in the U.S.," said Moran, a New York native who has been spinning worldwide, including Chicago, for decades. "I started DJing house parties in 1982 and then produced block parties in my hood."
The legendary Moran now has residencies in Atlanta, Los Angeles, Puerto Vallarta, Houston, Fort Lauderdale, San Fransisco, Dallas, New York City, Denver, and elsewhere. His distinctive sound has been heard by generations of Chicagoans, including times at the now-closed Crobar Nightclub (1543 N. Kingsbury Street), long a mainstay on the Chicago nightlife scene.
Chicago's energy and diversity stands out, he said.
"The plan is to stimulate your mind and heart in a way that will be a lasting memory," Moran said of his Market Days set. "Every detail is discussed to make the patron have the smoothest ride to Nirvana.
"Market Days really pulls all the stops out for the city of Chicago. It's personal; it's unique and it's ahead of the class in terms of how CircuitMOM Productions prepares for this with such love and professionalism."
Get tickets to Spectacular Spectacular: A Moulin Rouge Ball
Now Spinning … DJ Tony MoranChicago's CUNTea from the Organized Grime Crew:
"I love that sexy party, (where a) different side of me is revealed."
Market Days Weekend in Chicago:
"Good food, good friends, house parties and gatherings."
Also This Summer:
"I am performing as a singer in different venues around the U.S., on stage with many artists who have a massive fan base and following from our music in the 1980s and '90s."
DJ Influence:
DJ/producer/remixer/writer Shep Pettibone
Who's Blowing Your Mind in Music These Days:
Karston Sollars
If You Could Collaborate With Any Artist:
Beth Ann Sachs and Adam Lampart
All-time Favorite Song:
"Father Figure" by George Michael
Favorite Holiday Destination:
"New Year's Eve … because a higher power is granting us another chance to be your best self."
Single or Dating:
"Partnered to a wonderful person."
Most Attractive in a Partner:
"Unconditional acceptance."
If You Had Only One Week To Live:
"I would write my last song."
You've Got One Night To Spend With Any Famous Person, Who Do You Pick:
"George Michael, RIP"
Craziest Thing You've Ever Done:
"Don't ask ... It may turn you on."
Follow Tony Moran on Instagram. Listen to Tony Moran on SoundCloud.
Related: 
DJ Cindel set to close Market Days Weekend with Wreck'd
Related: 
Meet the DJs bringing the music to Market Days Weekend
Chicago's LGBTQ calendar is on GoPride.com