A GoPride Interview
Ray Santiago
Ray Santiago Talks Starz at Wizard World
When I was kid I wanted to be a superhero.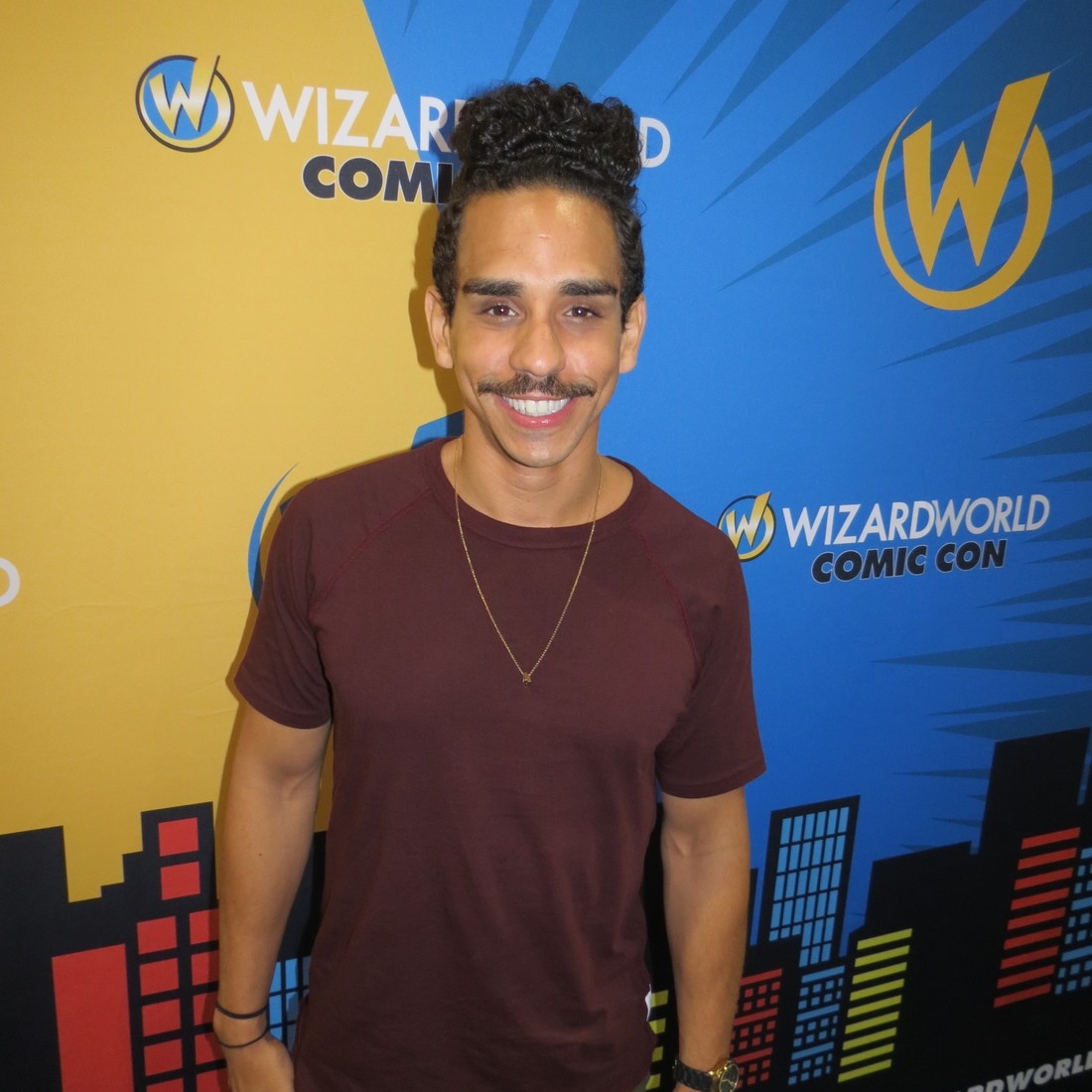 photo credit // jerry nunn
Catch up on Starz Ash vs. Evil Dead this week on video
Ray Santiago started off as a little Focker as Jorge Villalobos in the film Meet the Fockers. He continued with many movie roles such as Girlfight and In Time. 
He followed that with several parts in television series such as Law & Order: LA and My Name is  Earl. His latest is in Starz Ash vs. Evil Dead. He portrays Pablo Simon Bolivar, the sidekick to Bruce Campbell's character. Watch out because this Latin Robin is ready to fight some demons and crime!
JN: (Jerry Nunn) Hi, Ray. I love Ash vs. Evil Dead. What can you tell our readers about the second season?
RS: (Ray Santiago) I can tell you a lot of bad things are going to happen to Pablo. The audience will see him become the hero that he never thought he could actually be. I think people will be pleasantly surprised with all the things that happen in season two. It is a lot bloodier. You will see Pablo go through the after effects of Pablo birthing demon children through his mouth. 
JN: How was wearing that mask?
RS: It was glued to my face. That is merely scratching the surface of what you will see this season. I spent a lot of time in makeup doing lots of things. I can't really go into all of them or give you specifics. 
I never felt claustrophobic until I had that mask on. It was actually glued on.
JN: I heard you went to the Fame school in New York. Did you study all three arts music, theater, and dance?
RS: No, I studied acting but I did dabble in dancing and singing. They make you take other classes. You don't just take acting classes. We did dance on the tables just like they did on Fame! 
JN: Is being a Latino actor in Hollywood a blessing or a curse? Did it help you get into niche roles?
RS: It is one of those kinds of things where I would never want to be a white male actor because I probably wouldn't work as long as I have and as I do. Although growing up in New York City and being Latino has definitely colored who I am and has impacted who I am in my life in a very cultural way having gone to that school. When it comes to that industry I have made a living off of playing gang bangers and drug dealers. I am just happy with Ash vs. Evil Dead I get to be someone's sidekick. When I was kid I wanted to be a superhero. As Ash's sidekick I am one step closer to being the superhero that I always wanted to be. 
JN: What is coming up for you?
RS: I have movie called Trash Fire with Adrian Grenier that is circulating. I have a couple of other projects that I can't talk about yet.
The second season of Ash vs. Evil Dead is coming out Oct. 2. The first season of Ash will be out next week, so tons of fun stuff.
Interviewed by Jerry Nunn. Jerry Nunn is a contributing writer to the GoPride Network. His work is also featured in Windy City Times, Nightspots Magazine and syndicated nationally. Follow @jerrynunn