A GoPride Interview
DJ Nick Stracener
Chicago is ready for DJ Nick Stracener
Fri. February 24, 2023 by GoPride.com
I am so stoked about playing at Hydrate.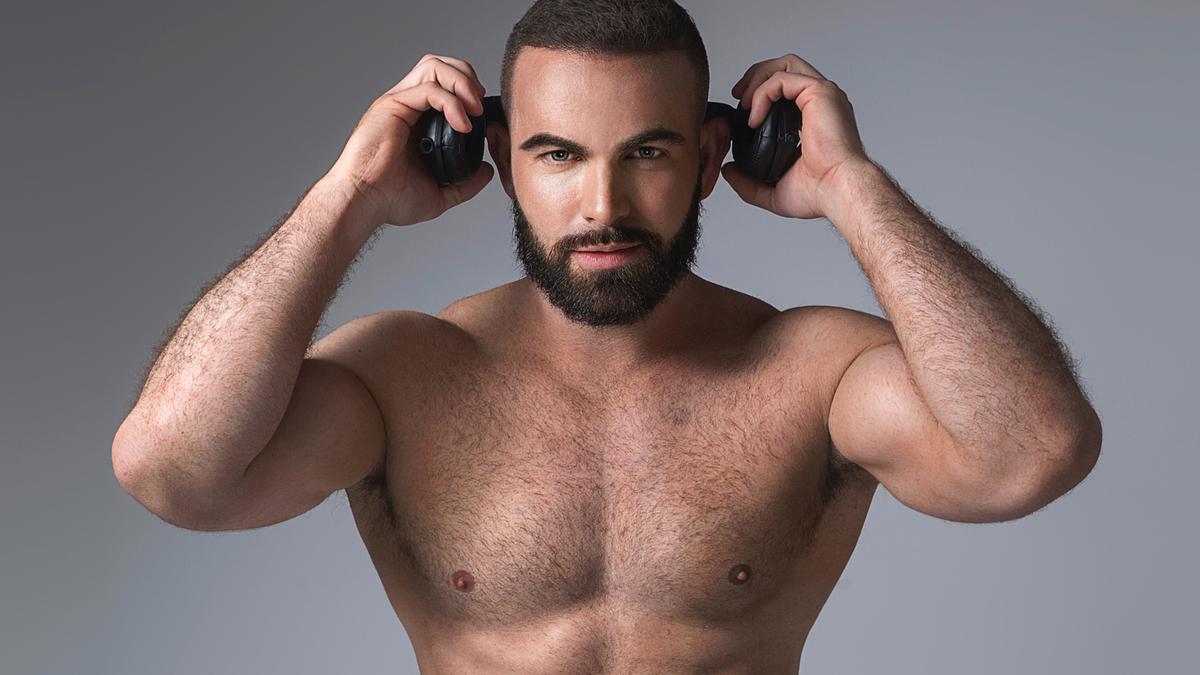 DJ Nick Stracener, who many already know as an influencer and mental health advocate in the LGBTQ community, makes his Hydrate Nightclub debut on Saturday, Feb. 25.
"I am so stoked about playing at Hydrate as it's been a dream for quite some time," Stracener told GoPride.com. "I've been to Chicago and love going to Market Days! I think the city has so much to offer."
Stracener's unique sound is best described as a combination of indigenous rhythms with lots of sultry uplifting, female vocals. To him, dance music is therapy and a way to escape life's biggest hurdles.
The Texas native has quickly emerged into the circuit scene as one of the most sought after DJ's having played in Dubai, headlined Amador Festival in Colombia, Mantamar & Industry Nightclub in Puerto Vallarta, and has spun for the Main Event of Purple Party Dallas.
He is not only easy on the eyes, as his 200,000+ followers on Instagram can attest to, but fans also know Stracener takes his art more seriously than himself.
GP: How would you describe your sound?
NS: A blend of indigenous sounds and lots of sultry female vocals.
GP: What can we expect from you this weekend at Hydrate Nightclub? 
NS: I'm ready to crank up the energy and take everyone on a wild ride with lots of musical surprises and a little something for everyone. Be prepared to sweat and sing.
GP: Three DJs to watch?
NS: Rue - D Renteria, Vicky Kuba, and T-Don.
GP: A good DJ is...
NS: One who pays attention to the dance floor and reads the room and is able to adapt to the crowd.
GP: Now a quick round of personal questions, Single, married or dating? 
NS: Taken
GP: What do you find sexy in a partner?
NS: A good listener.
GP: Boxers, briefs or comando? 
NS: All three, but also jocks and thongs. (Laughs) I believe in changing it up.
GP: A little-known fact about yourself?
NS: I started and ran an underground rave back in east Texas when I was 18. It grew to over 1,000 people a month. I'm also a trained saxophonist and went to college for Kinesiology on a saxophone scholarship.
GP: How do you spend your free time?
NS: Either at the gym, traveling, or going out dancing. I like to support my fellow colleagues when I'm not personally booked myself.
GP: After Hydrate what's next for you? Any big parties this summer? 
NS: I'm really looking forward to this Spring as I'm booked for several festivals which I absolutely love spinning for. I'll be spinning for White Party Palm Springs, Purple Party, Revelry, and I'll also be back to spin in San Francisco and Puerto Vallarta at Mantamar.
Other fun facts: Stracener has modeled for many different clothing brands such as Pump underwear, Andrew Christian, JJ Malibu, and Marek + Richard. He has also appeared as a Pit Crew member on Ru Paul's Drag Race on VH1.
If you'd like to see more, he also maintains a popular OnlyFans presence where fans can find a "behind-the-scenes sneak peek at my naughty time and pictures and videos of the body that I work hard to create in the gym."
Interviewed by GoPride.com