A GoPride Interview
Justin Wirick
Wicked comes back to Chicago, meet Justin Wirick
I just remember I freaking loved it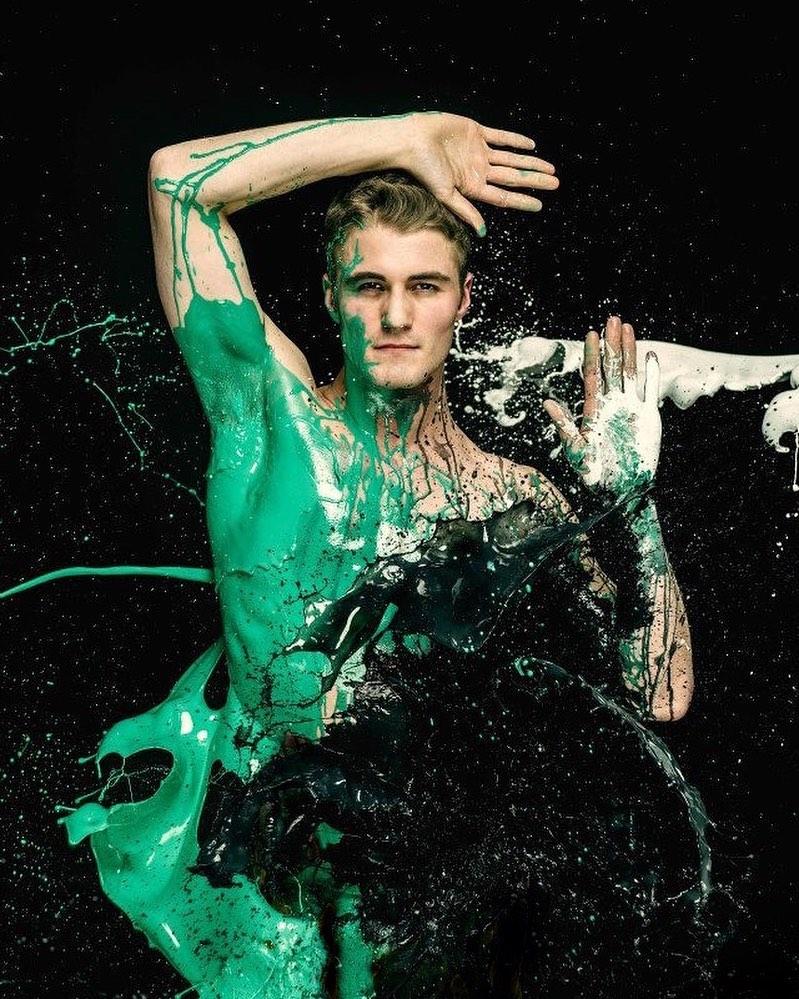 photo credit // instagram @justinwirick88
Now the 5th longest-running show in Broadway history, WICKED is the winner of over 100 international awards including the Grammy Award and three Tony Awards. The production is currently running at the James M. Nederlander Theatre in Chicago for a limited engagement through December 4, 2022 with tickets on sale www.BroadwayInChicago.com.
We chatted with the ensemble's amazing Justin Wirick who joined Wicked in 2010 and has been in over 3,000 perfomances. In addition to his love for Wicked, Wirick tells us about his roots, joining the musical, and his passion for Broadway Cares Equity Fights AIDS, which has awarded millions of dollars in grants to help those living with HIV/AIDS, those struggling with the intense challenges of COVID-19, and those facing other debilitating illnesses.
MI: (Matt Inawat): Hi Justin! Congratulations on the Wicked tour and for being with the show for over a decade!
JW: (Justin Wirick):  Yes. I've been with the show in the same tour since January of 2010. Over 12 and a half years! It'll be 13 years in January, of course minus the shut down time, but still. Yeah!
MI: And you're still loving it every single day?
JW: I am, yeah. The three hours of the show, which we do many times a week, and having that constant. That's always the same because everything around us is always changing when we're on tour. 
Where we're living, our surroundings; all that's always changing. The show is a little bit of comfort that is always going to be the same.
MI: So what originally drew you to Wicked and to the production?
JW: I was in New York City the summer of 2004. I was there for a dance composition and one of my teachers gifted me a couple of tickets to go see Wicked. I had no clue what it was about, but I just remember I freaking loved it. 
I remember looking at some of the ensemble dancers and being like, "Where would I fit in?" There's a boy in the cast particularly who does some tumbling features and I'm an acrobat and I tumble. I always just kind of thought, "Oh, I could totally do that." Out of high school, I moved to LA and went to an open call; and then three years later got called to do the tour.
MI: What an amazing start! What roles have you been in and what roles are you in for the tour right now?
JW: I've been in the same, we call them tracks, which is my role in the ensemble. I don't do any of the principals or cover any of the lead roles, but I've been in the same track the entire 12 and a half years. I haven't changed what I do in the show at all. As an ensemble member, I get to be a bunch of different characters. I'm a flying monkey, I'm a student at Shiz University, which is the university in Oz. I'm a citizen of the Emerald City. I'm a guard. I'm a witch hunter. I'm a bunch of things.
MI: That's awesome, so many unique characters to cover! What's been your favorite scene in the entire production?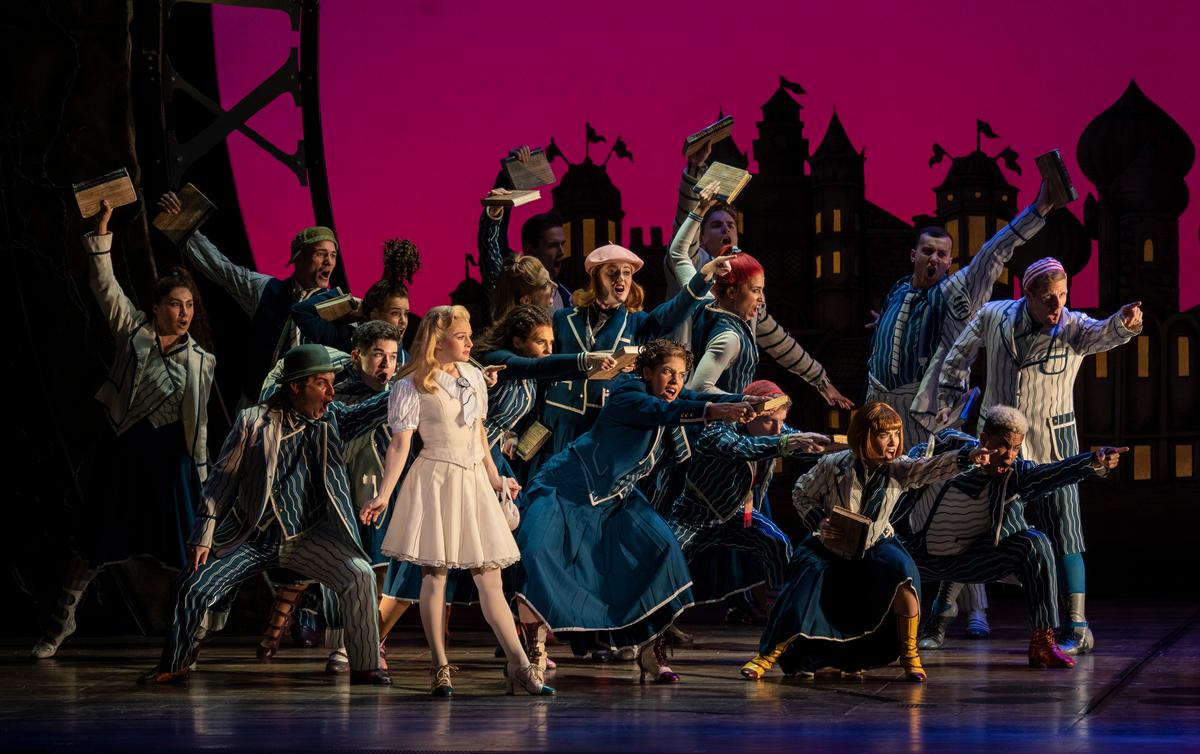 The Company in the National tour of Wicked; credit: Joan Marcus
JW: My favorite scene that I'm in is the Oz's Ballroom. We're all wearing black and white. The costumes are so beautiful and I get to wear a kilt and it's just so fun to dance in and so comfortable. I get to spin and it's flying everywhere! 
That's the main dance number in the show that has a dancer. When I hear that music, my heart still flutters. I remember dancing to it in the audition. That's my favorite number that I'm a part of. Aside from that, I think one of my favorite songs of the entire show is The Wizard and I, which is Elphaba's first really big song.
MI: That ballroom scene is truly one of the most fun scenes of the show!
So take us back a little bit. Where's home? And how did you get involved in performing?
JW: I'm a Pennsylvania native. I'm from Uniontown, Pennsylvania.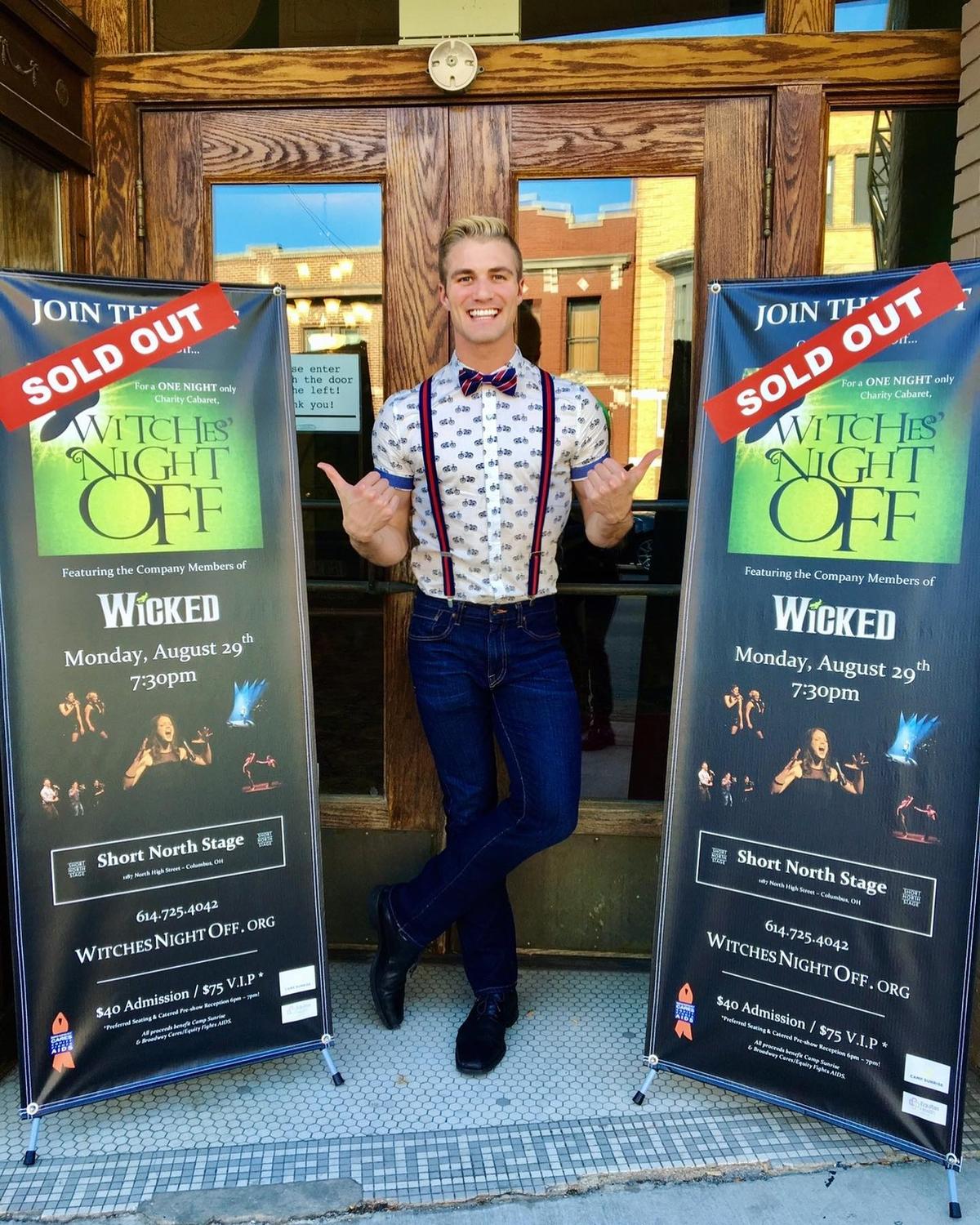 Justin Wirick; credit: Instagram @justinwirick88
I just remember flipping around in my living room, I think my mom had gymnastics on the TV a lot and she found an article and a newspaper for an all boys tumbling class. That was happening at a dance studio. It was a way that they wanted to get more boys involved in dancing. I remember really loving the class and there was quite a few of us, I would say there were 10 to 12 boys.
Every year from that I stayed and started adding different dance classes and it became my second home. It just became everything. I go to school all day and I go to the dance to do at night for four to five hours. Around age 11, I think everything started to click. All the technique and that's when I first knew that I was good and this is maybe something that I could do in the future. I actually never formulated any sort of backup plan. There's really nothing else that I ever thought that I wanted to be.
I got very lucky and it all worked out!
MI: Tell us about your most memorable moment on stage?
JW: Being a part of this show as a whole. I will take this to my grave. It's really cool to be out and about and when Wicked comes up in any conversation, people know what it is. 
It's so identifiable. I just think that's super, super cool. Before Wicked I got to do an amazing European and Japan tour of West Side Story and to be able to travel the world with the show. It's a show that even if we're in a country where they don't speak English or even know English, it's just a show that translates. You know exactly what's going on.
Even without knowing the language. It was just so cool to tell that story across the world.
MI: Do you have a top three list of things to do in Chicago during your spare time?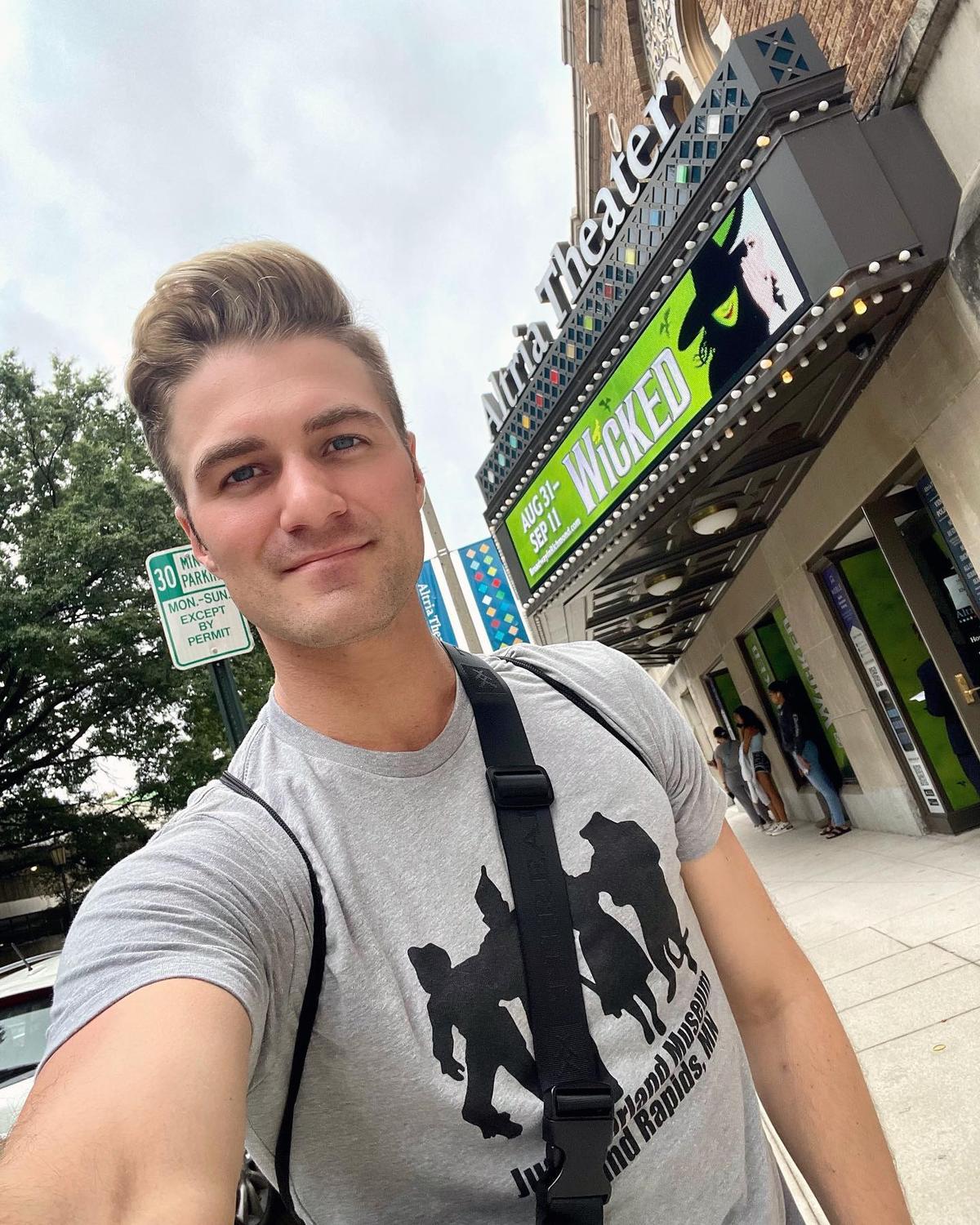 Justin Wirick; credit: IG: @justinwirick88
JW: I love the Architectural boat tour. I always do that. I really love skyscrapers. I love going up into the Willis Tower. I love going up and John Hancock building. I don't know why. I just think it's so cool when it's stuff that I've done plenty of times before, but I always do it again. My boyfriend actually just got a job here in Chicago, so he is living with me for the 10 weeks that we're here.
MI: Congratulations to him and to you both!
JW: I'm just excited to show him around. The first time he was ever in Chicago. We came in for the Gaga concert at Wrigley in August and the next day he had his job interview. Yeah, I'm just excited to share this with him.
MI: You're also pretty active with Broadway Cares / Equity Fights AIDS. Can you tell us a little bit about your involvement there?
JW: Yeah. I love a project. I love organizing. I love event planning, event coordinating things. When I came in I was just a volunteer. This is something the company already did, all the Broadway shows and national tours do it twice a year. I thought, "Oh, I really could be a leader and I know how to streamline this and make it the most effective." 
For the past 10 years I've been doing that with a company and we collect for six weeks, twice a year, there's a spring season and a fall season.
We also have done probably up to 35 cabarets or benefits outside of the show. We have this series called Witches Night Off. It's a big undertaking because we're basically producing an entire show outside of our own show. Everyone's performing some of their own things that they don't get to because we sing Wicked eight times a week. We don't want to sing Wicked at a cabaret necessarily. With that and all of our collections, we've raised almost 6 million in the course of 12 and a half years.
MI: That is an amazing feat! Congratulations on all the great work that you and Broadway Cares does!
JW: We're about to restart our collections here in Chicago and we've switched to more of a QR code electronic format because we're still trying to keep the casting company safe and covid free. It's going to be very interesting to see how different it is. I'm excited for a change and we haven't been able to collect since fall of 2019, so it's been three years. We're very excited to get back on a that horse.
MI: Are you doing the entire cast signing for the Wicked Posters during this tour?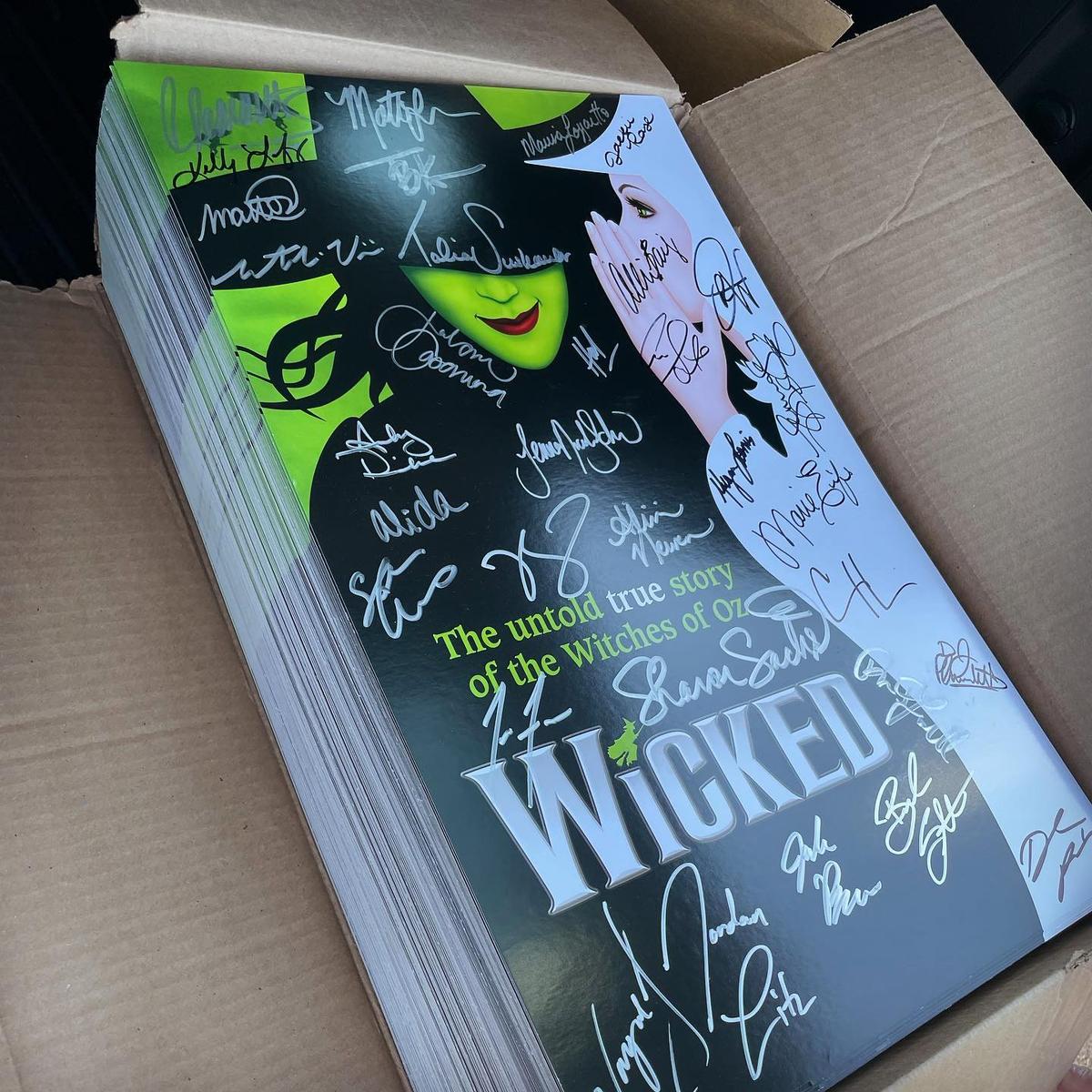 Justin Wirick; credit: Instagram @justinwirick88
JW: We usually do the sign posters when we're doing our fundraising seasons. Over the past several weeks, we just signed 500 posters, so we'll be raising money with those. I think we're selling them for $150 donations here in Chicago.
We start on Tuesday with six weeks of these post-show donation appeals. The witches at the end of the show will give a speech explaining what broadway cares is, explaining what we're doing, and then we will present the website, the QR code. If you donate a $150, we'll have a charity table in the lobby where you can present your receipt and you can receive your poster.
MI: We usually ask about four or five quick fire questions. Just answer with the first answer that comes to your mind.
What's something you can't live without.
JW: Coffee.
MI: Who would play you if your life story were on the big screen?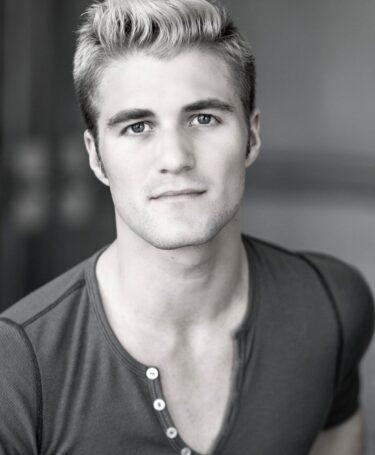 Justin Wirick; credit: Broadway in Chicago
JW: Oh, I would love to have that Zac Efron!
MI: Favorite book or toy growing up?
JW: You know what I always had an obsession with the hourglasses and that comes from The Wizard of Oz.
My parents would buy me like every birthday or Christmas, a different little hour glass. I like hourglasses!
MI: Justin, it was pleasure chatting with you! Thanks for taking the time to talk about Wicked and Broadway Cares!

About Wicked
WICKED is currently running at the James M. Nederlander Theatre in Chicago for a limited engagement through December 4, 2022. Tickets are on sale now at www.BroadwayInChicago.com.
Now the 5th longest-running show in Broadway history, WICKED is the winner of over 100 international awards including the Grammy Award and three Tony Awards.
Individual tickets for WICKED are on sale now and range from $59.00 - $194.00 with a select number of premium tickets available. Tickets are available now for groups of 10 or more by calling Broadway In Chicago Group Sales at (312) 977-1710 or emailing GroupSales@BroadwayInChicago.com. For more information, visit www.BroadwayInChicago.com.
About Broadway Cares Equity Fights AIDS
Broadway Cares stands up for those facing critical challenges every day. During the pandemic shutdown, Broadway Cares awarded millions of dollars in grants to help those living with HIV/AIDS, those struggling with the intense challenges of COVID-19, and those facing other debilitating illnesses.
Broadway Cares sustains these vital efforts for the theater community – onstage, backstage and behind the scenes – through the emergency assistance and social services provided by The Actors Fund. Donations also support the work of hundreds of other social services agencies in all 50 states, Puerto Rico, Washington, D.C., with 10 of them being right here in Chicago.
Local and regional recipients include Southern Illinois AIDS Coalition, Greater Community AIDS Project in Champaign, AIDS Foundation of Chicago, Alexian Brothers Bonaventure House, Inc., Center on Halsted, Chicago Center for HIV Elimination, Chicago House and Social Service Agency, Children's Place Association, Housing Opportunities for Women (HOW), Howard Brown Health Center, TPAN (Test Positive Aware Network), Vital Bridges Center on Chronic Care, AIDS Project Quad Cities, Inc., and Central Illinois Friends of PWA, Inc.
Donate to Broadway Cares Equity Fights AIDS at https://broadwaycares.org/.
About Broadway in Chicago
Broadway In Chicago was created in July 2000 and over the past 22 years has grown to be one of the largest commercial touring homes in the country. A Nederlander Presentation, Broadway In Chicago lights up the Chicago Theater District entertaining more than 1.7 million people annually in five theatres. Broadway In Chicago presents a full range of entertainment, including musicals and plays, on the stages of five of the finest theatres in Chicago's Loop including the Cadillac Palace Theatre, CIBC Theatre, James M. Nederlander Theatre, Auditorium Theatre, and just off the Magnificent Mile, the Broadway Playhouse at Water Tower Place.
Related: ChicagoPride.com previously interviewed Lissa deGuzman, who plays Elphaba in this tour of Wicked
Interviewed by Matt Inawat. Ron Matthew Inawat is president of the GoPride Network and contributes to ChicagoPride.com, PrideLA.com and other sites within the GoPride Network. Follow @cpmatthew