A GoPride Interview
MAX
MAX talks Pride, explains his 'Acid Dreams'
We just did a Pride in Grand Rapids that is one of my favorite shows I've ever done.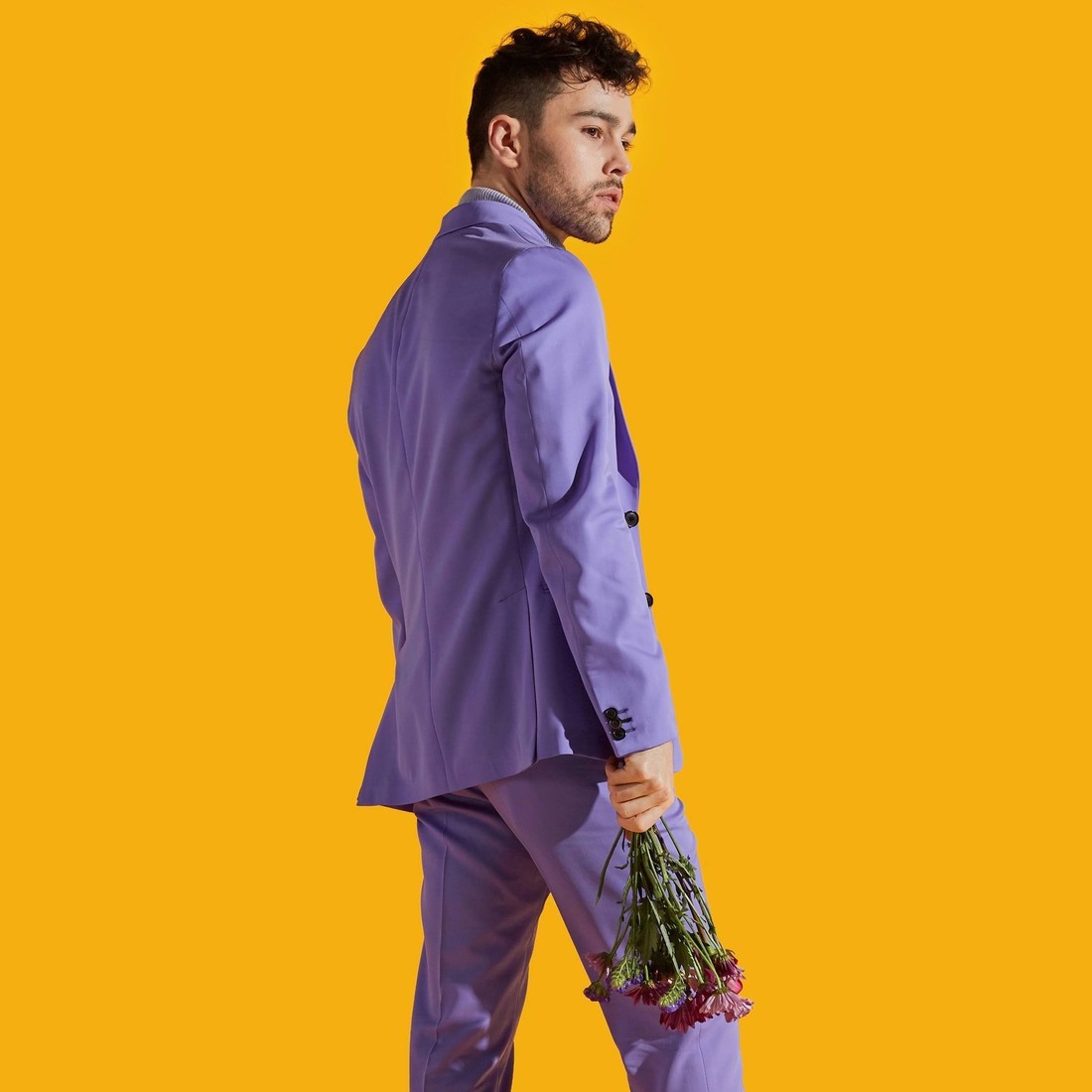 The very talented Max Schneider is now simply known by three letters MAX. He began his career with a Broadway musical called 13 and then modeled with Madonna for an international Dolce and Gabbana campaign. 
He won over young hearts with the Nickelodeon TV show How to Rock and an original movie in the network called Rags.
His music blew up with the single "Lights Down Low" that became one of the most popular love songs of 2018. 
We ran into him at Lollapalooza and here's what he said:
JN: (Jerry Nunn) Good to see you!
MAX: (Max Schneider) Nice to see you, too. 
JN: Your hair is all cut off!
MAX: It's nice for shows because it doesn't get in my face. 
JN: How was performing for Market Days? That was the last time we talked. 
MAX: I had a great time with great energy and lovely people. 
JN: Your young fanbase was there to support you. 
MAX: With this yellow era it's been great to see them wear yellow to every show. It feels like a great support system. 
JN: Explain the yellow concept.
MAX: I couldn't speak for a long time after a throat surgery. I woke up and thought about how yellow gives me hope. I decided to wear the color every day and for every show. It's been awesome to have that color theme. 
JN: I should have worn yellow!
MAX: You can wear it to one of our shows. 
JN: You are going back to Schubas?
MAX: Yes, we are doing an intimate show there. I've been craving Chicago since I left the last show in the fall. It felt like the perfect way to introduces these new singles and then we will come back for a big show with the album. It should be fun!
JN: Did you released "Love Me Less" by yourself?
MAX: No, it was with Quinn XCII right away but I have another person on the single coming up. I will tell you after the interview because I can't announce it yet. 
It's been great to have Quinn on this and a new era of music to have this be the start of. 
JN: I saw you on tour with Bryce Vine at Bottom Lounge.
MAX: He supported a tour with us and now he's blowing up more than ever, which is so great. We have worked on a bunch of things together, but haven't put it out yet. 
JN: He played me a song on his phone that you worked on. It's not released, but he wanted me to hear it. Who else have you been writing with?
MAX: All over the place. I put out a new song called "Acid Dreams" with Ryan Siegal, who I worked with on Party Pupils is producing it. Felly and Alexander Lewis all worked on that song. It's been all over the place. 
I can't talk about my collaborations too much, but the upcoming one for "Love Me Less" is such an inspiration in the Pride community. She is who she is. 
JN: Did you meet a lot of artists by doing these Pride festivals?
MAX: Oh yeah. We just did a Pride in Grand Rapids that one of my favorite shows I've ever done. It was unbelievable. The singer Mya was amazing there. 
Pride festivals are my favorite because people are wearing what they want to wear. They are being who they want to be and who they are. The energy is infectious. We try to do as many Prides as we can. 
JN: What inspired the funky song "Acid Dreams?"
MAX: I was super high on very legal marijuana watching the Beyonce documentary with my wife and my dog. Ryan sent me a beat and I fell in love with it. I wrote the verse in front of Emily right there. It was the most organic random thing. 
JN: How is your wife? I love her!
MAX: She's great. She didn't want to come to Lolla and decided to hang with friends instead. 
She's starting The Empoweress on Instagram with her spiritual journey. 
JN: Well, I need to catch up with her. How many times have you played Lollapalooza?
MAX: This is my fourth. I love it!
JN: You are a trooper to be out here so much. 
MAX: It's the best festival in the world. 
JN: What are you working on for the rest of the year?
MAX: Finishing this album with more songs and music videos. We are doing Jimmy Kimmel on Tuesday, which I just found out. We are going to be doing a bunch of stuff with "Love Me Less." 
JN: Do you get nervous about a Jimmy Kimmel appearance?
MAX: I only get nervous for national anthems these days. I did one at the MLB All-Star Game recently. It was very scary. 
JN: Do you have to practice it a lot?
MAX: It's a lot of practice. You have to be confident that you are being respectful and doing it the best way for you as an artist. 
Interviewed by Jerry Nunn. Jerry Nunn is a contributing writer to the GoPride Network. His work is also featured in Windy City Times, Nightspots Magazine and syndicated nationally. Follow @jerrynunn