A GoPride Interview
DJ Escape
DJ Escape interview with ChicagoPride.com
Tue. August 28, 2007 by Max Jimenez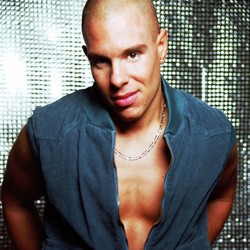 photo credit // djescape.com
Going from playing hip-hop and reggae parties in Queens to working with MTV's DJ Skribble and Junior Vasquez, New York's own DJ Escape has run the stylistic gambit. He brings his beats to Hydrate on Saturday, September 1. Join us for a Q&A session about everything from his label days at Arista and Groovilicious to DJing around the country.
MJ:
How did you get started in the industry?
E:
I got started in the music industry DJing at the age of 13. I did teen parties at first then, 18-and-over parties at a club in Queens formerly known as Avanit, Infinity and The Underground. Then I played hip-hop and reggae. It was there where I met DJ Skribble, who I became really close with.
I began DJing with Skribble at his parties. I would play reggae in the middle of his hip-hop sets. Hanging with him and working with him gave me the opportunity to meet many people. It wasn't till Thanksgiving eve of '96 when I first discovered I wanted to play dance music.
Skribble took me to the Palladium where we went to hear Junior Vasquez. I was amazed and knew after that night that this is what I wanted to do. I went there regularly and was so infatuated with the music. I had to know and have all the records I loved. It was there I met people like Michael McDavid and Hosh Gurelli.
A year or so later I did some interning for Hosh at Arista and shortly after that Michael McDavid asked me if I would like to work part time at Groovilicious Records as A&R Coordinator. My job was to bring him all the records I thought were hot. That eventually turned to a full-time job.
My first NY regular DJ gig was at Life on a Tuesday night. I also got a chance to play Liquid in Miami on Halloween of '98 and from that night I became a resident DJ at Liquid playing once a month on Saturday and Sunday. I also started producing tracks and remixes during this time.
MJ:
What kind of people do you play for? Who's your target audience?
E:
My target audience is the gay audience. I would say most of my gigs are for the gay audience. I play for the crowd though, so my sets vary. I would say that no matter what your sexual preference is -- if you are into music you will enjoy my set.
MJ:
What DJs and producers do you look up to?
E:
I look up to many DJs and producers. Skribble, Junior Vasquez, Danny Tenaglia, Johnny Vicious, Victor Calderone and Pete Tong. Most of these people I am really friendly with and admire all of their careers and would only hope I can achieve the same success as they have.
MJ:
What do you think of the current state of Clubland in general?
E:
Clubland has been bad for a while now in New York. Hopefully this fall it will liven up. Clubbing in other cities and places is amazing. Montreal and Toronto have amazing club scenes and Chicago's ain't too shabby.
MJ:
What are your career goals for the next few years?
E:
My career goals for the next few years are playing more big events, traveling and playing more international places where I have not been yet. Also, I see myself getting back into the studio to make records again.
MJ:
What advice do you have for people who want to get into DJing or producing?
E:
My advice for people trying to get into DJing and producing is to practice mixing as much as you can. When you go record shopping, search for records that you don't hear out and that you like, that will help you develop your own sound as a DJ.
Also networking is extremely important. Go out to the clubs and try and meet as many people in the business as you can.
DJ ESCAPE spins Hydrate Saturday, September 1. (
Event Details
)
For more info, visit
djescape.com
.
Interviewed by Max Jimenez