A GoPride Interview
DJ Alvin the Funkmunk
DJ Alvin taking Boystown on a funky journey of Chicago house
Thu. April 14, 2016 by ChicagoPride.com
I especially love playing tracks that have that old school Chicago house vibe to it.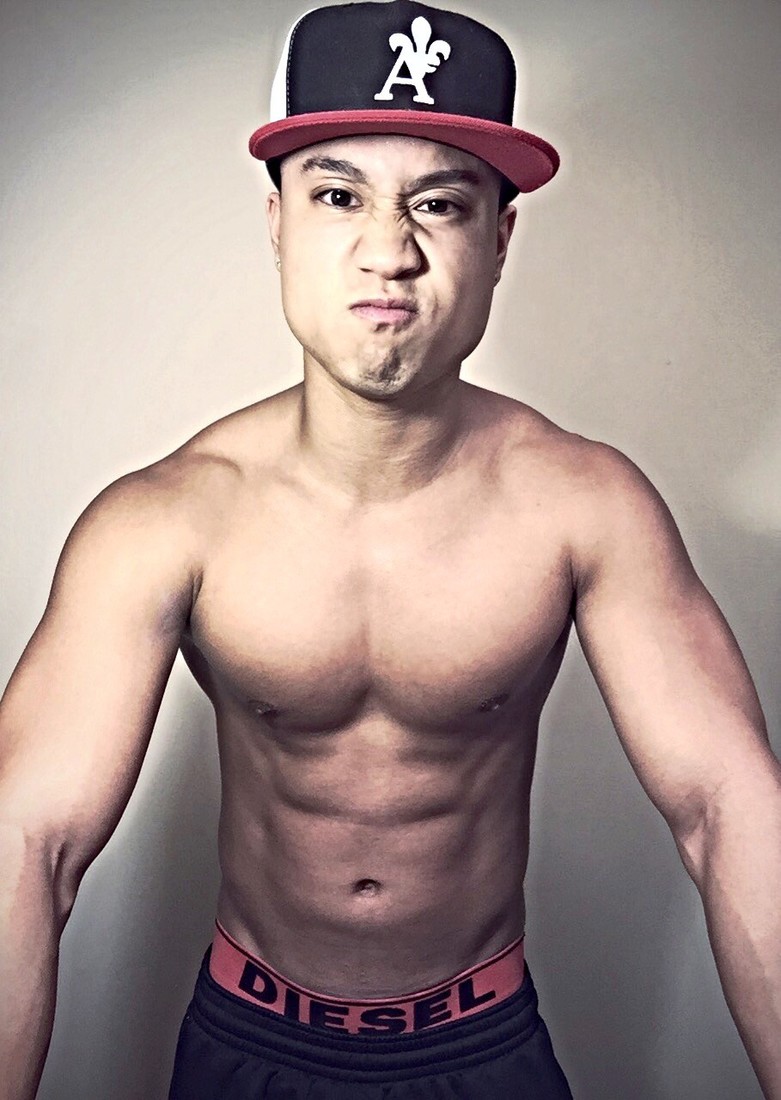 As a Chicago native, DJ Alvin's appreciation for house music comes naturally and now the up-and-coming DJ hopes his passion for the Chicago-born beats will transform him into a Boystown favorite.
"Alvin's personality matches his sound - hot and sexy," says DJ Phil 'DaBeatz' Roush, who is spotlighting DJ Alvin The Funkmunk as one of Minibar's newest resident DJs.
The 28-year-old handsome spinner started DJing while a high school freshman in 2002. Aside from DJing, Alvin also shares a passion for bodybuilding and would like to one day become a fitness model. But for now this symbol of body and beats is ready to prove he's the complete package.
This Friday, DJ Alvin is ready to serve up some bass-filled beats — 'food for our ears' — as he takes Boystown on a funky journey of Chicago house.
CP: You've been selected by DJ Phil DaBeatz as one of the first DJs to spin the new Minibar. How does that feel?
DJA: I'm incredibly honored. I remember one of the first times I went to Boystown after turning 21 and heard DJ Phil DaBeatz spinning at Hydrate. I was a fan instantly. So I'm very flattered to have someone whom I've been a huge fan of invite me to spin.
CP: What can we expect from you this Friday at Minibar?
DJA: Food for your ears that will leave you saying, 'Damn, that was good!'
CP: Can you give us a hint of any of the tracks we might hear?
DJA:  I have this track that samples Janet Jackson's, "What Have You Done For Me Lately," that's full of bass and I'm anxious to see the crowd's reaction to it.
CP: How would you describe your style?
DJA: I love house music in all forms. Deep house, tech house, disco house, you name it but in general I'm all about playing house tracks that have a lot of bass and funky beats that you can't help but want to dance to it. I especially love playing tracks that have that old school Chicago house vibe to it. 
CP: Have you spun in Boystown before?
DJA: I've spun a few times at Minibar a couple years ago when it was run by my awesome friends Stu and John.
CP: What inspired you to become a DJ?
DJA: I grew up at a time when the Chicago house scene was getting big. I would hear DJ's like Bad Boy Bill spin amazing sets late at night on the radio and I would run around my room trying to find a blank tape so I could record it. I've been in love with house music ever since and want to share that love with everyone else on the dance floor.
CP: And where did the name DJ Alvin the Funkmunk originate?
DJA: My first name is Alvin and I grew up loving 'Alvin and the Chipmunks', so it only seemed appropriate to have the DJ name Alvin the Funkmunk.
CP: Tell us briefly about yourself. Where are you from?
DJA: I'm a Chicago native. I was born at Jackson Park Hospital near the South Shore area and grew up in Naperville, where I currently live.
CP: What interesting jobs did you have before becoming a DJ?
DJA: I used to work for McDonald's (corporate) with their Happy Meal department, where I got to see how the kid's toys were made from start to finish. I've also done modeling for a fitness company, where I was in a commercial for a kettle bell workout video.
CP: Single or Taken?
DJA: Single.
CP: What do you find most attractive in a partner?
DJA: A person who is thoughtful. A text out of the blue, a simple sweet note on a post-it, a forwarded article that I would find interesting, etc. It's the simple things that make a huge difference to me. Aside from that, you have to love sushi.
CP: Now a quick round of questions to get to know more about you. Other than Chicago, what's your favorite American city and why?
DJA: LA. Obviously for the weather, but I also love how culturally diverse it is out there.
CP: What's the most exotic place you've ever visited?
DJA: The Philippine island, Boracay.
CP: What was your favorite subject in high school?
DJA: Biology.
CP: Boxers, Briefs or commando?
DJA: Short boxer briefs.
CP: What's something in your room right now that would make people think you're gay?
DJA: My scented candles.
CP: What's something in your room right now that would make people think you are straight?
DJA: My clothes that I just throw all over the floor.
CP: And finally, what would be your dream venue to play?
DJA: I don't have a specific venue in mind but it would be incredibly awesome to play for a huge crowd at a huge pride festival or circuit party somewhere.
Don't miss DJ Alvin the Funkmunk, Friday, April 15 at Minibar, 3341 N. Halsted. Doors open at 8 p.m., DJ Alvin's set begins at 10 p.m. 
Related: Phil 'DaBeatz' Roush named new General Manager of Minibar 
Interviewed by ChicagoPride.com