A GoPride Interview
Snakehips
Shake Those Hips With Snakehips
It is a wicked track that he killed.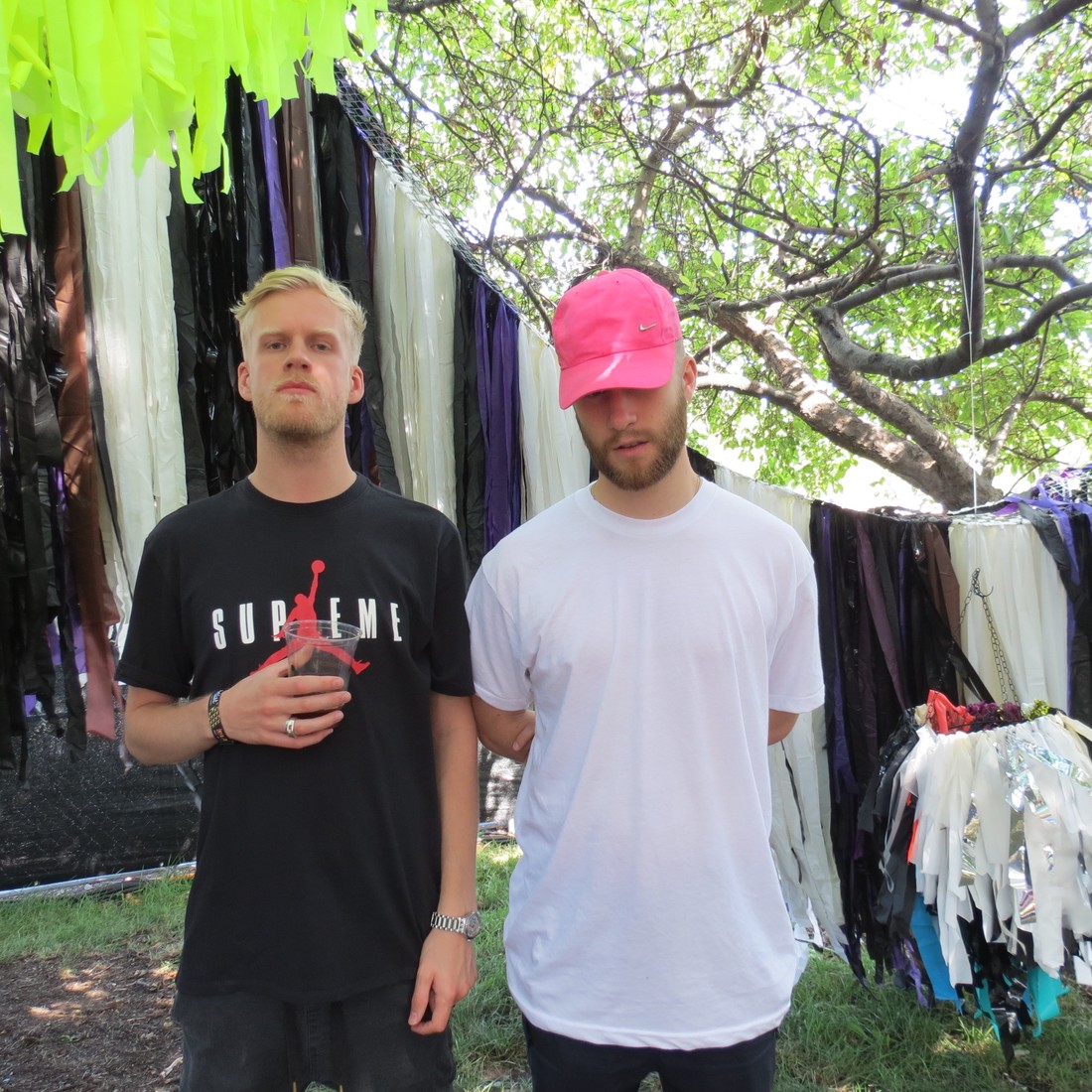 photo credit // jerry nunn
British duo Snakehips explains their name
Snakehips is a British electronic duo made up of Oliver Lee and James Carter. The two have created remixes for Banks, The Weeknd, and past interview Wild Belle. Their single "All My Friends" is a catchy pop song with Tinashe and Chance the Rapper. 
More tracks on on the way with their latest "Cruel" collaborating with One Direction's past member Zayn Malik. 
Nunn talked to them in the summer about their namesake and more. 
JN: (Jerry Nunn) Where are you from? 
JC: (James Carter)
OL: (Olliver Lee) We are both from London. We met a few years ago in Hong Kong when we were out there. We decided to work on music together and make beats. We have been together for about three years. 
JN: What is the mariachi music connection? I read you are into it. 
OL: I like mariachi bands. 
JN: Do you combine it with your music?
JC: (James Carter) Always. 
JN: Where did the name Snakehips come from?
JC: It is a dance I used to do. I had a pair of Levi's that were really tight. I used to pull them really high. 
JN: So you are the one with the snake hips?
JC: Yes, but I don't do it anymore. It's not cool. 
JN: It is better than camel toe right? [all laugh] How did the song "All My Friends" come together?
JC: We put it together with our writing partner Cass Lowe, who also lives in London. We reached out to Tinashe and Chance when we had the idea. We thought it would be perfect to put the two on it. It all came together. 
JN: Chance the Rapper is such a big deal now. Do you visit Chicago often?
JC: This is the third time. 
JN: Talk about the track "Cruel."
OL: That is another one with Cass Lowe. We asked Zayn to work with us a few months ago. It is a wicked track that he killed. 
JN: He has quite a vocal range. 
OL: Yes, he's got a great voice. 
JN: Who are other people you want to work with?
OL: We have a few that we are working with but I don't think we can say any of them. There are tons of people we want to work with. We are getting there. 
JN: Baby steps with the Snakehips! What is your plan for the rest of the year?
OL: Just touring a bit. 
JC: We want to finish off our record. 
JN: What about videos?
OL: We have a new one for the "Cruel" track. 
JN: Where do you see dance music moving to?
JC: I have no idea since there is so much of it. We just keep doing what we want to do. 
OL: I'm hoping for more country western themed dance music. 
JN: That would go with the mariachi a little bit too!
Get ready to dance as Snakehips return to Chicag on Nov. 12 at Concord Music Hall at 9 p.m.
Interviewed by Jerry Nunn. Jerry Nunn is a contributing writer to the GoPride Network. His work is also featured in Windy City Times, Nightspots Magazine and syndicated nationally. Follow @jerrynunn